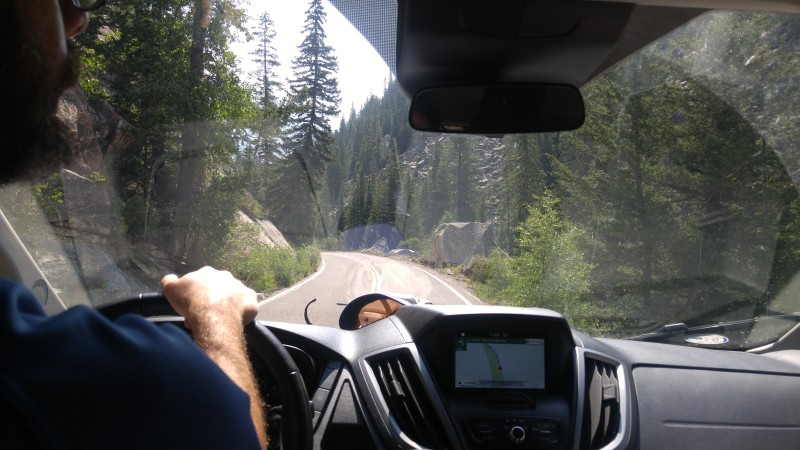 On Day 5 we headed out of Vail once again to explore Independence Pass. This road is "the highest paved crossing of the Continental Divide in the U.S." Once again I was very very very glad I was not driving. It was a breathtaking view all along this highway and a couple times it was quite literally breathtaking. Once my knees actually got weak.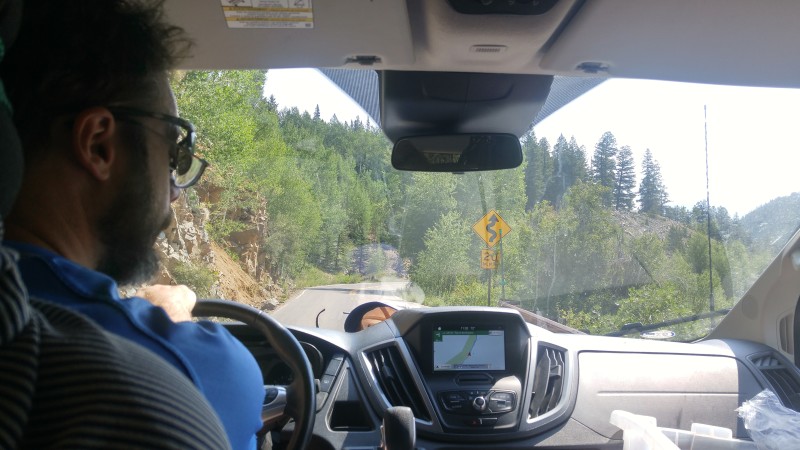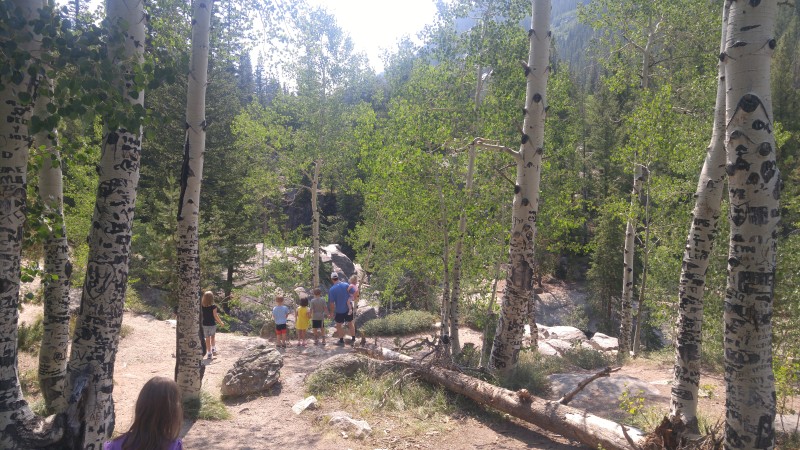 Phil had planned a few stops along the route for us. First up was "The Devil's Punchbowl."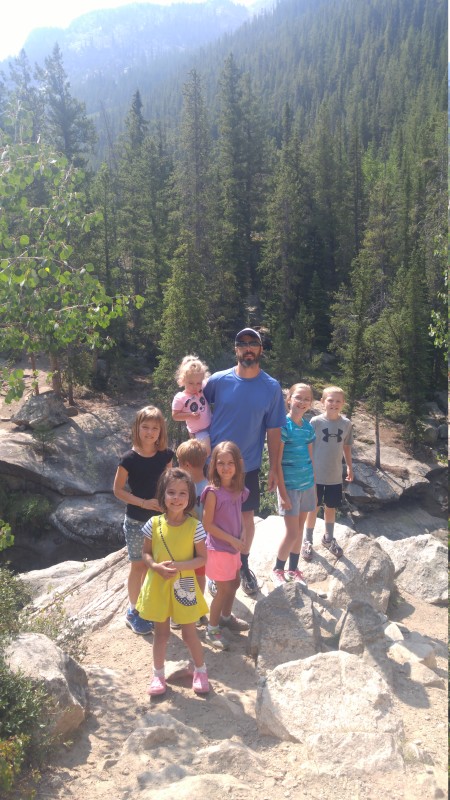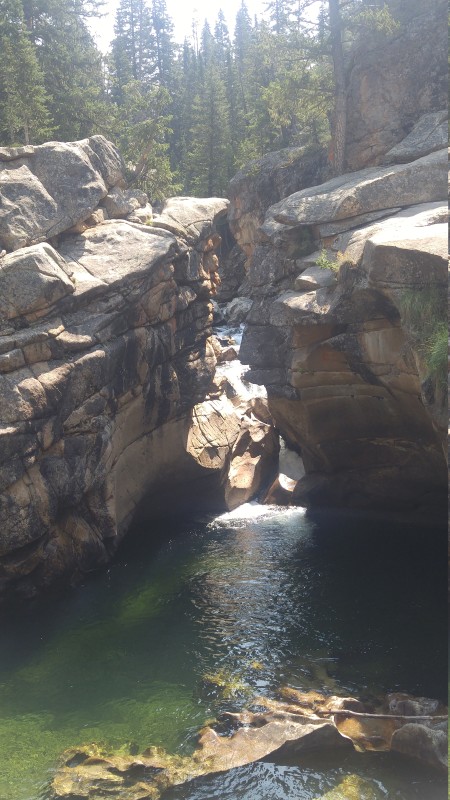 This is a popular "swimming hole." Or really just a place harebrained youth jump off cliffs. We watched a few such youth take their leaps. I just kept wondering if their mamas knew what they were doing.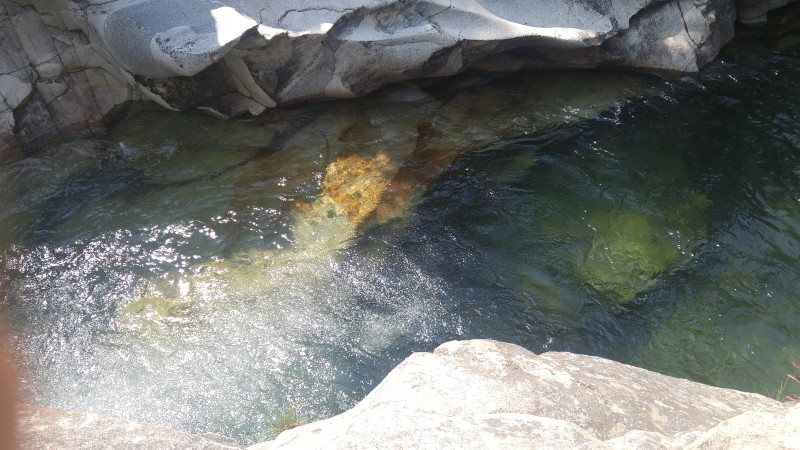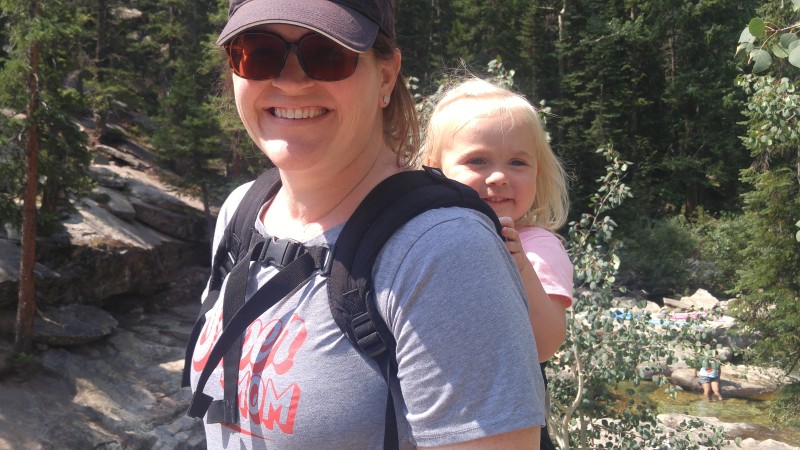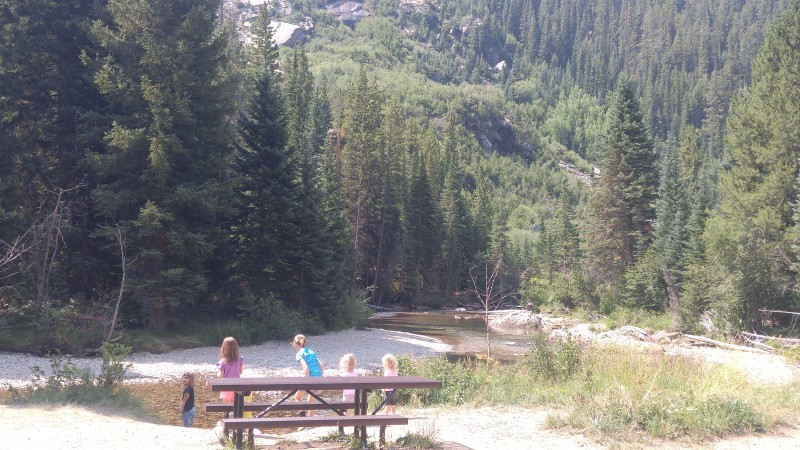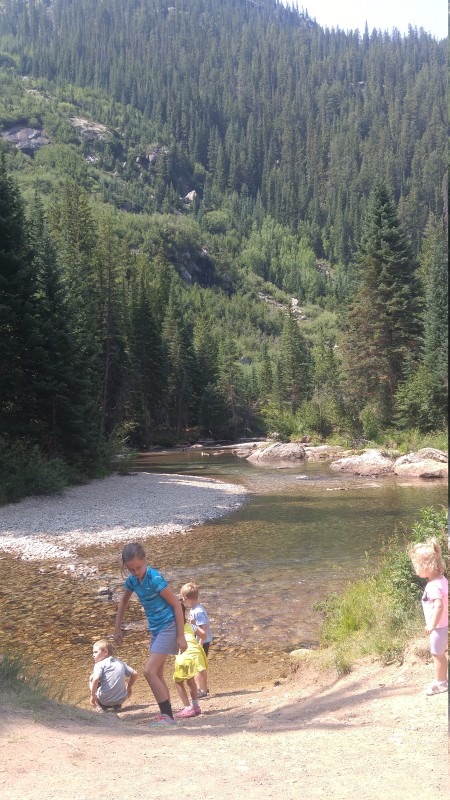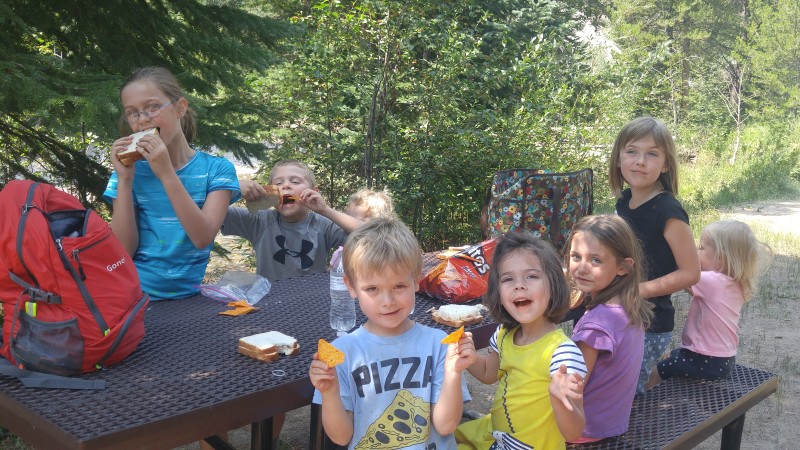 Our next stop was a little hiking area for lunch. We had hoped to hike up to a waterfall but couldn't find the exact route. We did find an exciting ravine to hike into though. Well, Phil and some of the big kids hiked into it. Mama stayed up with the others.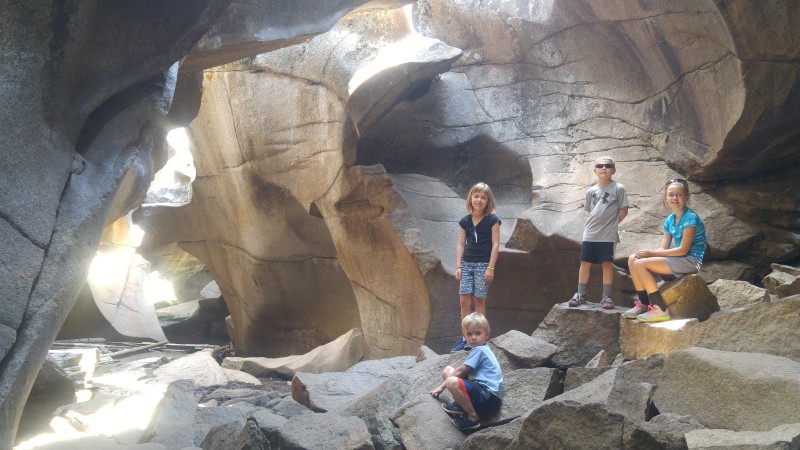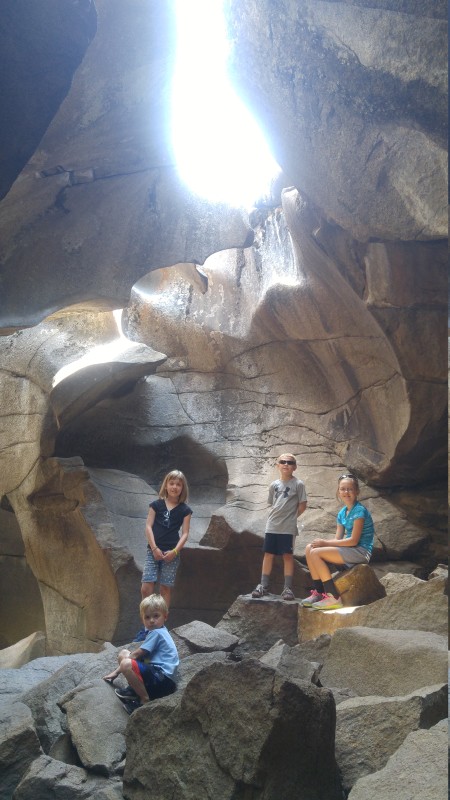 These pictures Phil took! It's like Super Model Documentary Hour up in here!