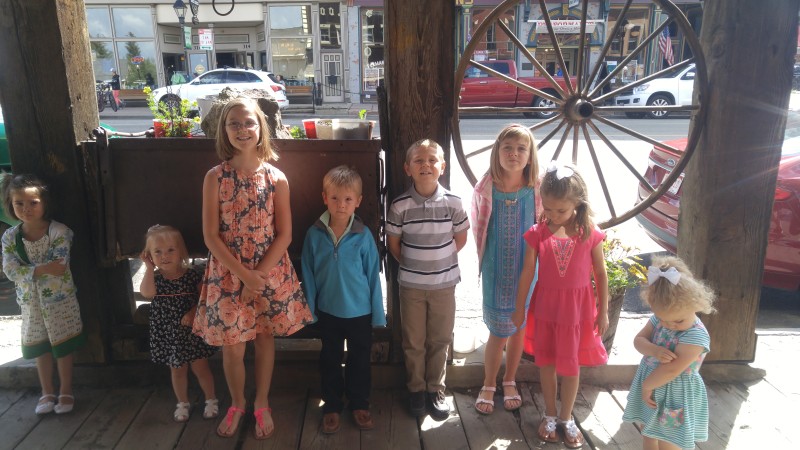 Sunday, August 5th we went to church in Leadville. We were happy to find a faithful LCMS congregation way up there in the mountains. And we were able to double their attendance that Sunday morning.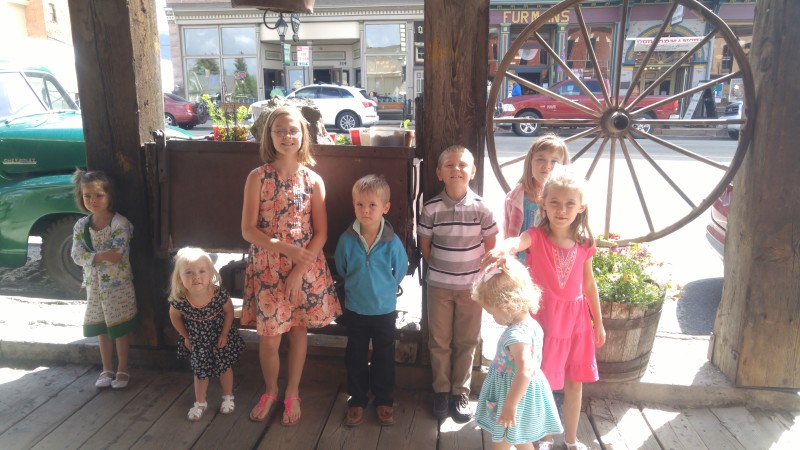 After church we stayed in Leadville to enjoy their "Boom Days Festival."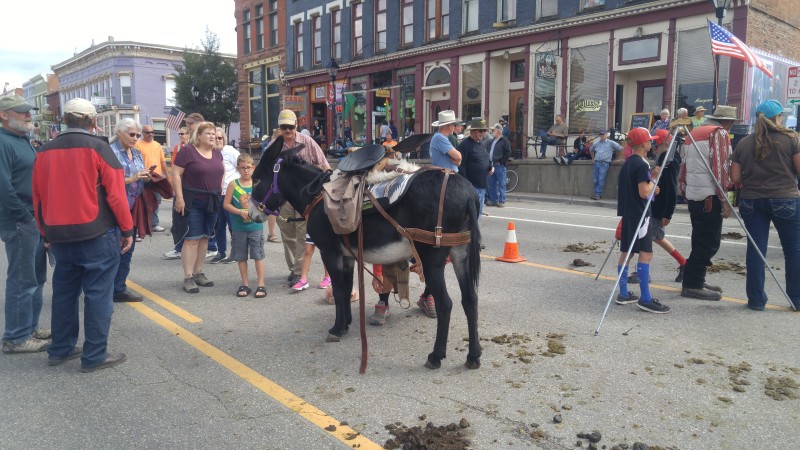 I knew this was gonna be fun when Phil told me about the annual "Burro Race" that takes place during this festival. We were there in time to wait and watch the very exciting start of the race. And it was just as hilarious as you're imagining right now. Most of the donkeys were into the trotting and some were not. Some we were told even liked wandering into Main street bars before they hit the trails.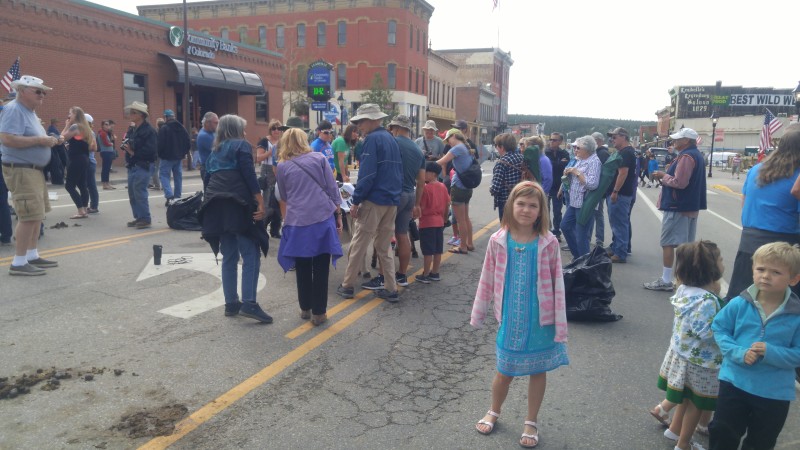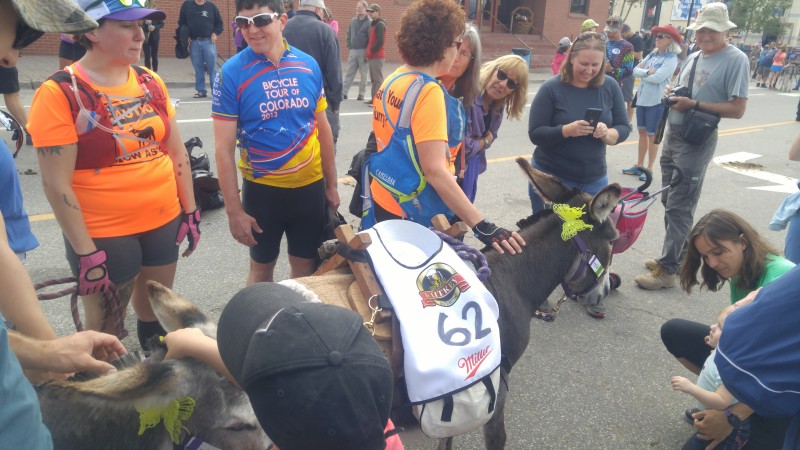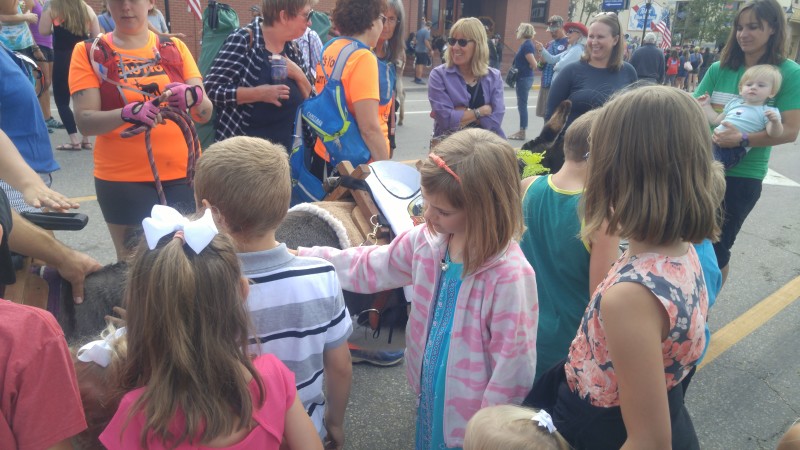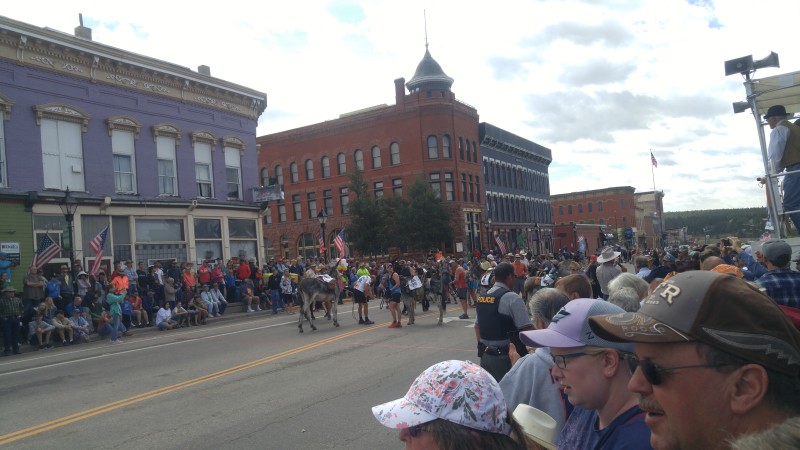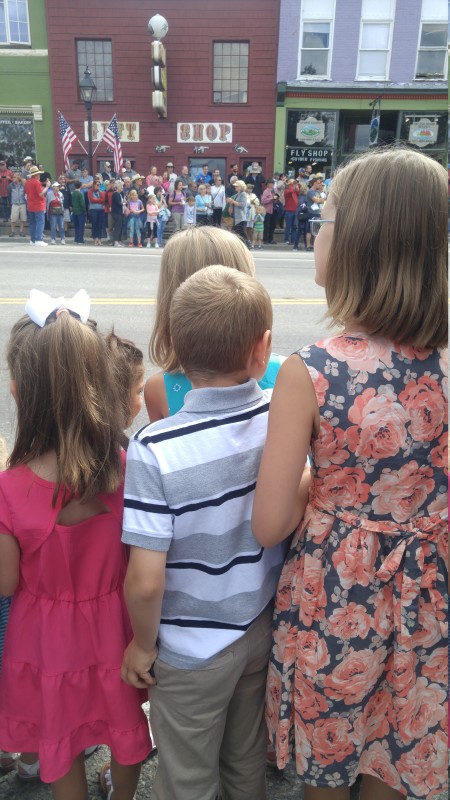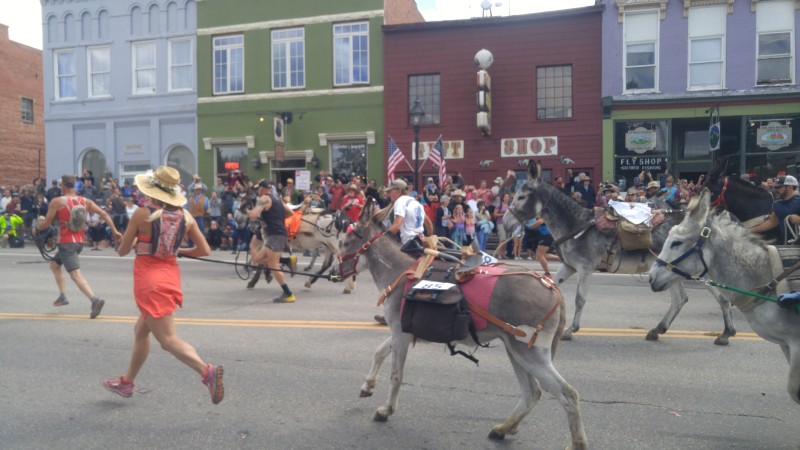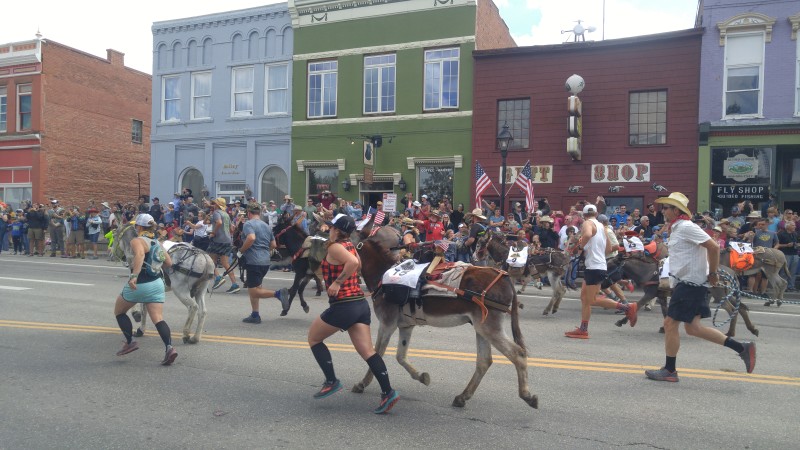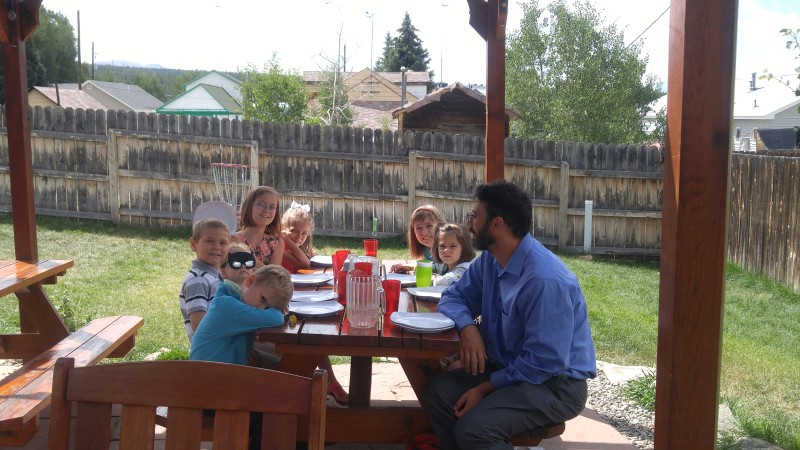 Phil had also planned a surprise for us. Lunch at a pizza restaurante! What a treat for Mama to not have to make sandwiches for the 100th time! And with such a beautiful day we were glad to sit outside to eat and watch Martha play Frisbee Golf.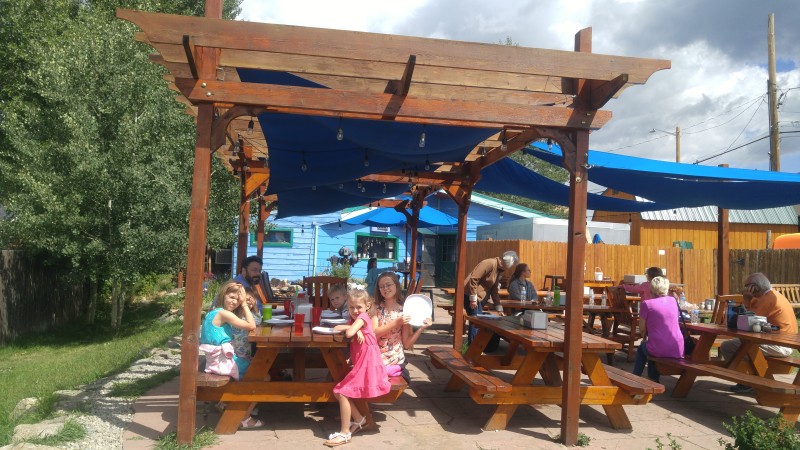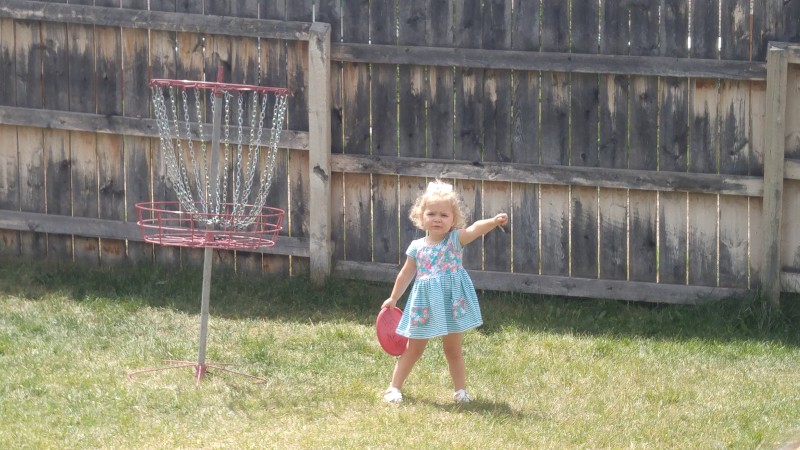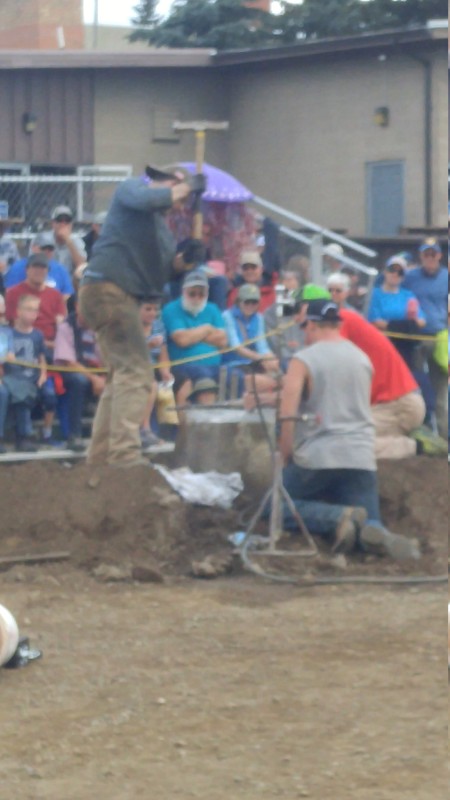 Then there was this. A hand mining competition. These guys were tough.
"The hand drilling competitions, either one or two miners use a drilling steel and sledge hammer to drill a hole in a set amount of time. These drilling steels are generally hand made by the miners. The deepest hole wins. In Single Jack, one miner holds the drilling steel in one hand, and pound with a sledge in the other had. In Double Jack, one miner holds the drilling steel and the other swings the sledge hammer.  Legend says if the sledge operator hits the man holding the drill, the holder is allowed one free swing at the other miner. Ouch!" source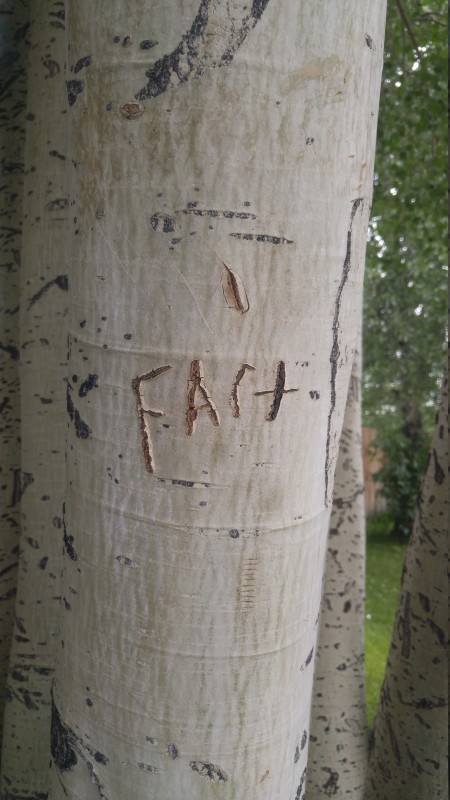 I might be the only one to have found this funny so I took a picture of it. There must have been another Raising Arizona fan to have visited Leadville.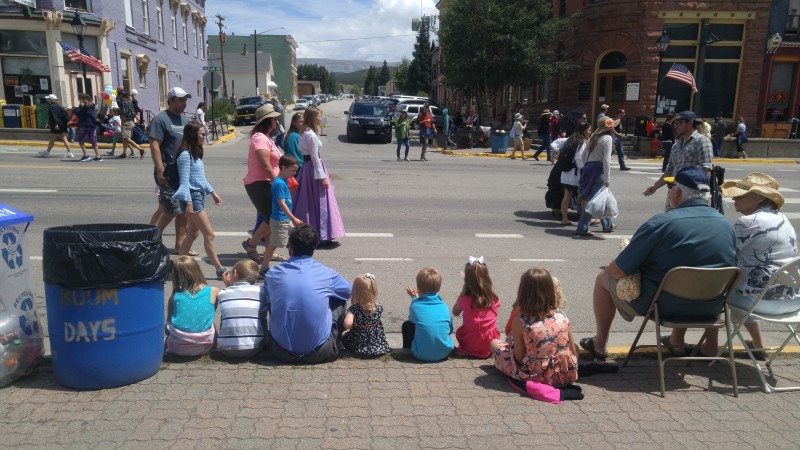 It was eventually almost time for some of the burro racers to start coming back into town to the finish line. We waited a while to see the first one come in but it was getting late in the afternoon and it was actually starting to get hot. So we decided to head back to Vail.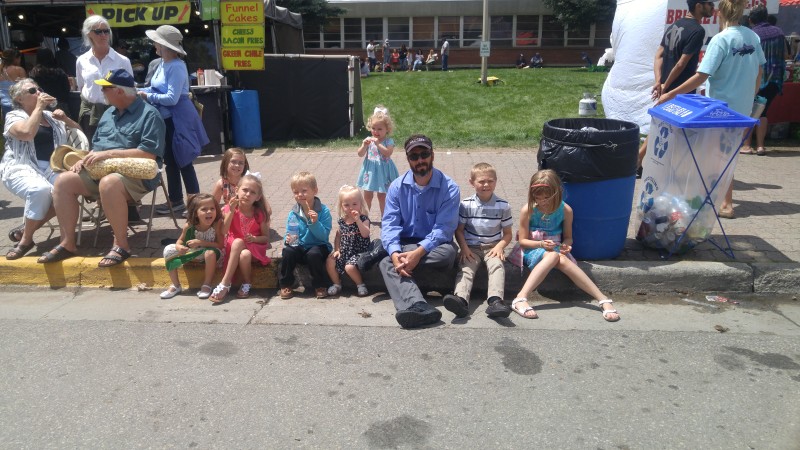 It was a great day in Leadville!