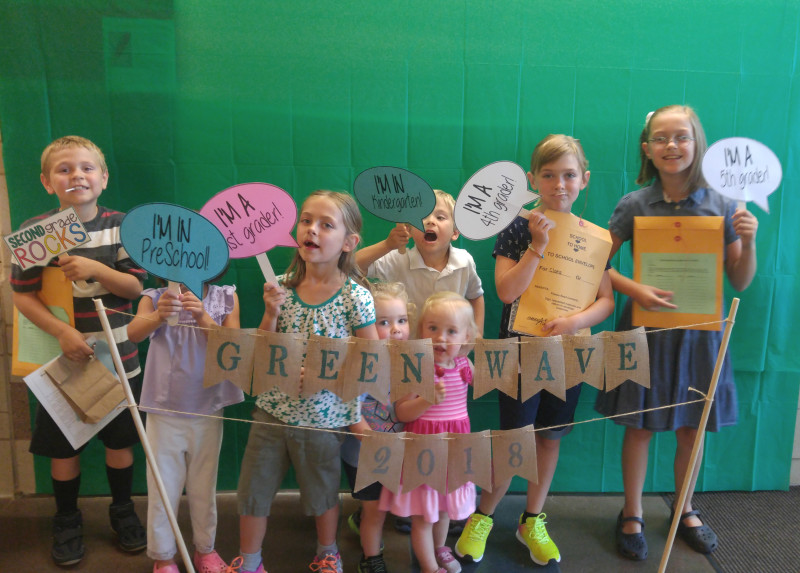 Before Vacay posts I had to stay somewhat current and add our Back To School details. The kids started back last Wednesday. Last Monday we got to meet all of their teachers, which for us who request the same teachers each year wasn't that huge, though for Lily's teacher was one none of us knew and for Ephraim who started Kindergarten this night was a bigger deal. It was fun though to see them greet their new teachers and take a look around their classrooms.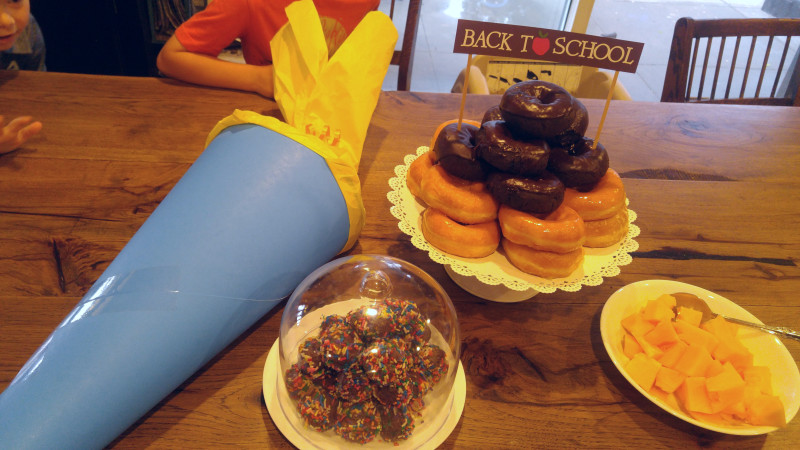 I treated the babies to a donut party for the first day of school, loads of sugar is always a good way to start of the day and new year! Ephraim was excited to receive his schultüte. This is a fun tradition of ours, a cone filled with supplies and goodies for each baby that's entering Kindergarten.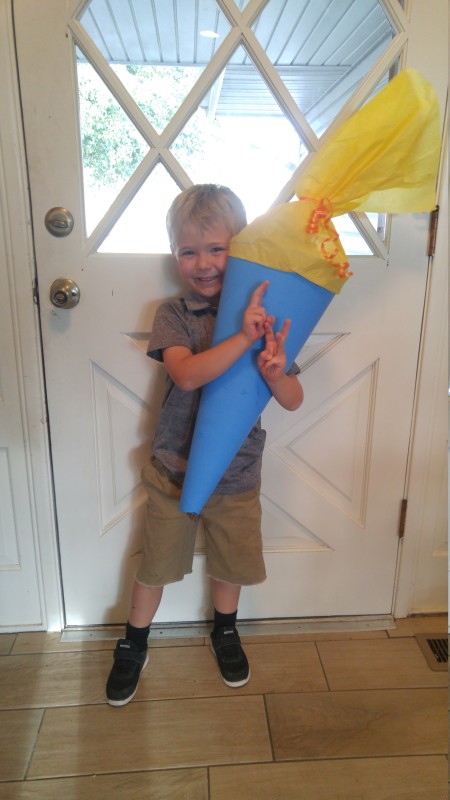 I'm not sure what the gang signs were for, must be a Kindergarten thang.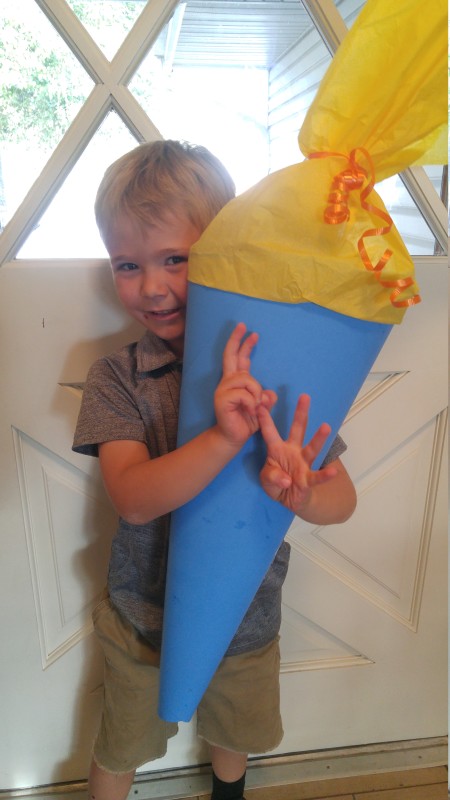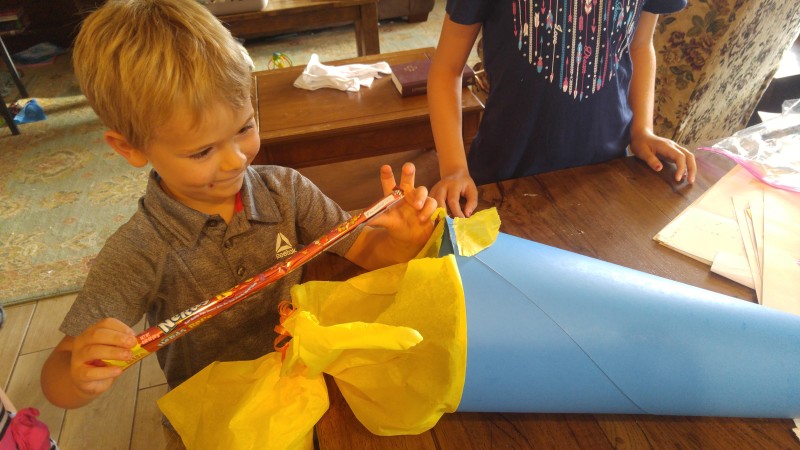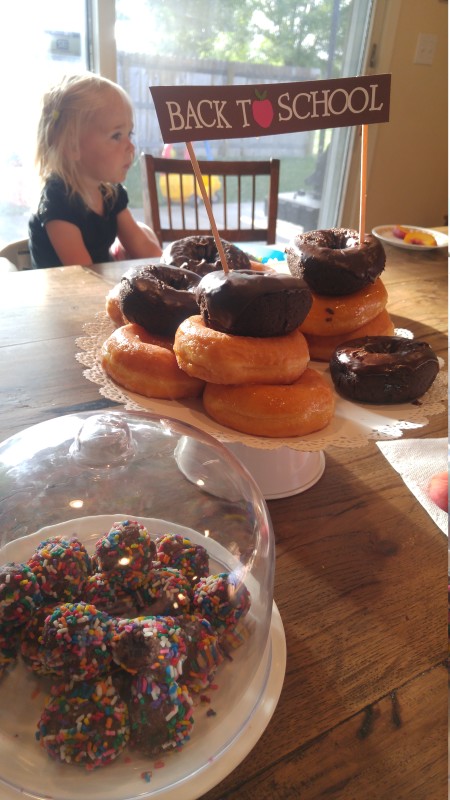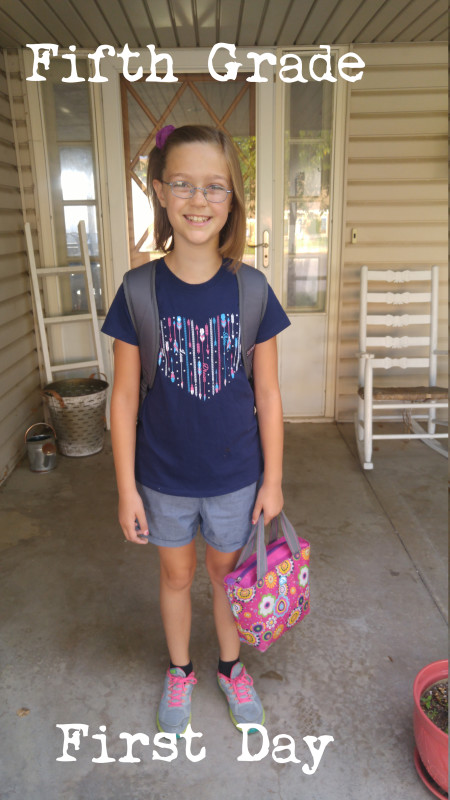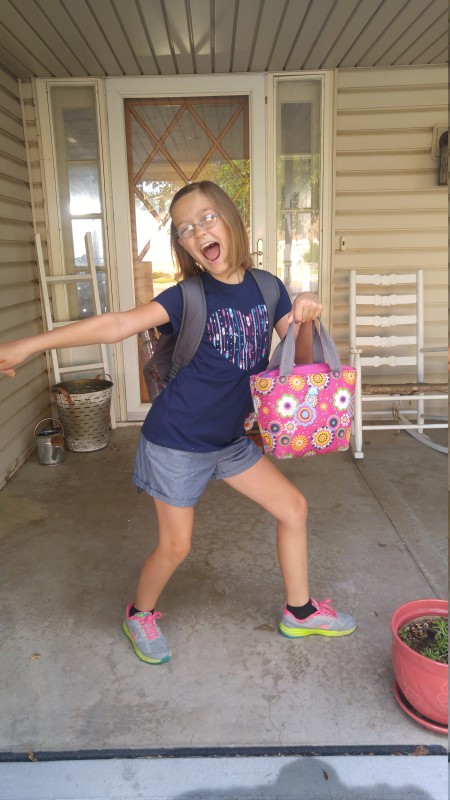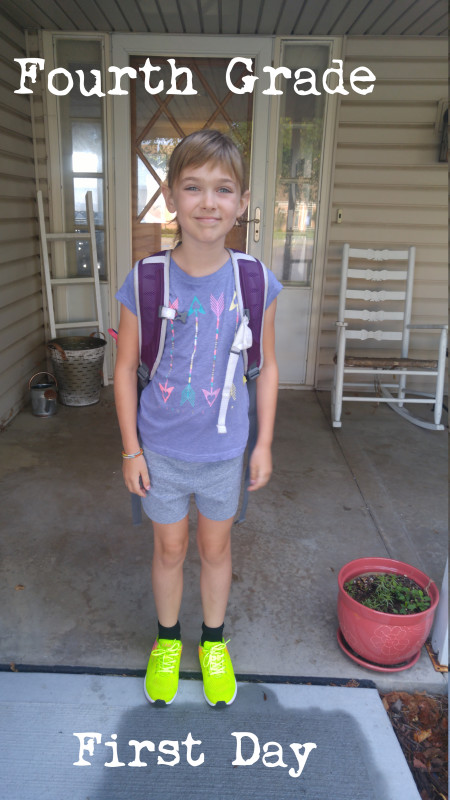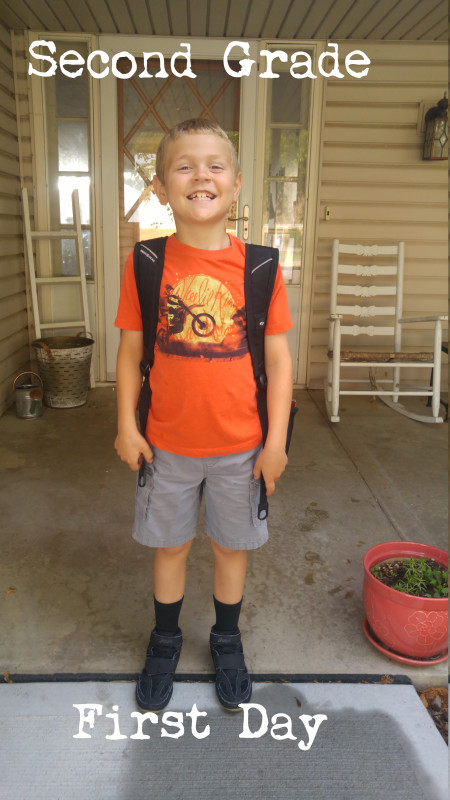 And that's the run down! 5 in this year and Lily's last for Elementary. Sniffle sniffle.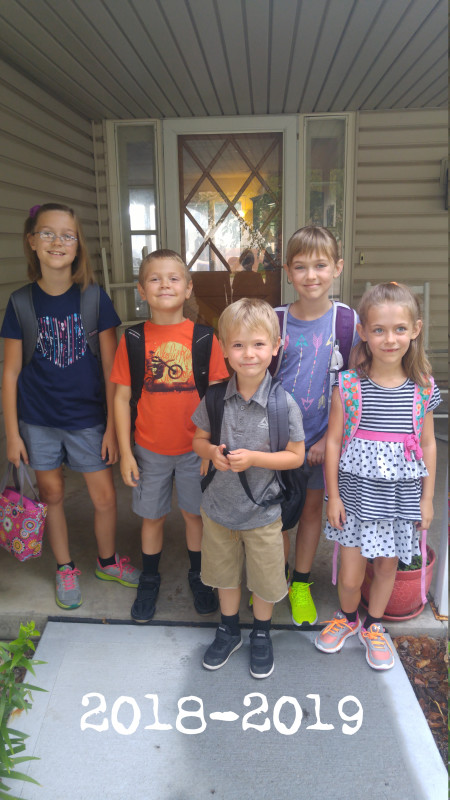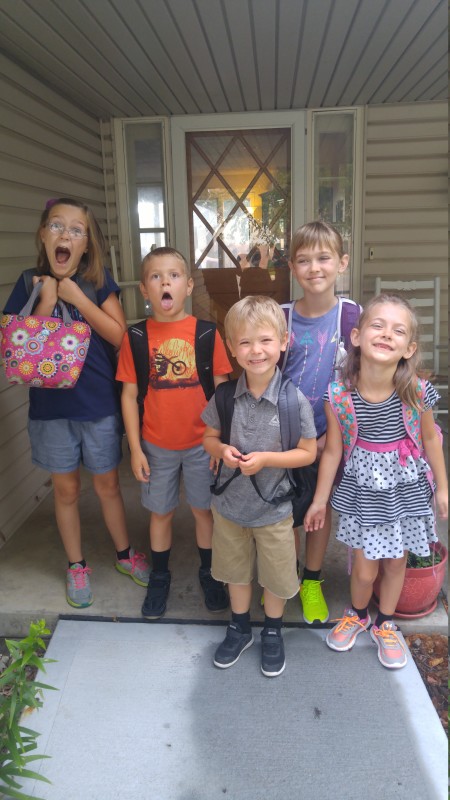 Here's to another amazing school year!