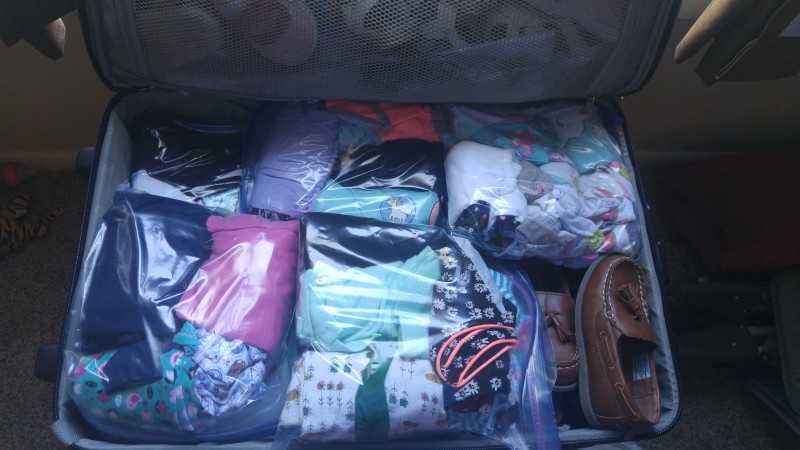 Last week we hit the road for a 27 day long Fun Fest. A big challenge for this vacation was the packing. There would obviously be a lot of people and also two potentially very different climates we would be spending time in. All blazing in Texas with a lot of swimming but possibly AWESOMELY chilly in Vail with some hiking.
Here are some of the things I tried this year.
One of my goals was to get all 4 of the Littles clothes in one suitcase. And BOOM! I did it. Everything from PJs to church clothes for each of them in one place.
This year I tried the tip I kept coming across, Ziplock bags for clothes. A lot of Mamas seem to have one outfit per kid in each bag but I went for 3 or 4 outfits in a gallon sized bag. And I rolled the clothes. I find this to be the best for conserving space and cutting down on wrinkles. Each baby has 2-3 bags for 6-8 outfits per week. So far this has been a huge help.
I prepped all the outfits before hand added a pair of undies and rolled it all together. Each day you just grab a roll and get your baby dressed. Easy peasy.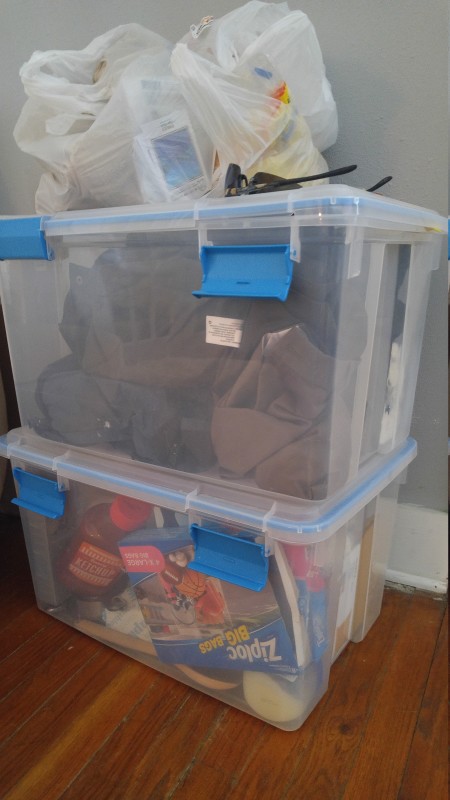 Something else we did differently this year is to pack a lot of our junk in clear plastic Totes. I used one of these for all the beach items we'd be needing at the Texas coast; swim suits, swim shirts, swim shoes, towels, a blanket, sunglasses, sunscreen, a wet bag and hats all in one tote. It's easy to stack these and then just pull them out when needed. They're also great for stashing all the miscellaneous items we collect as we travel.
All of the items I would need for the cooler weather and adventures of Colorado I managed to get into one large canvas duffle bag. That way once we got to that part of our trip I could just take that bag out to combine with the other suitcases.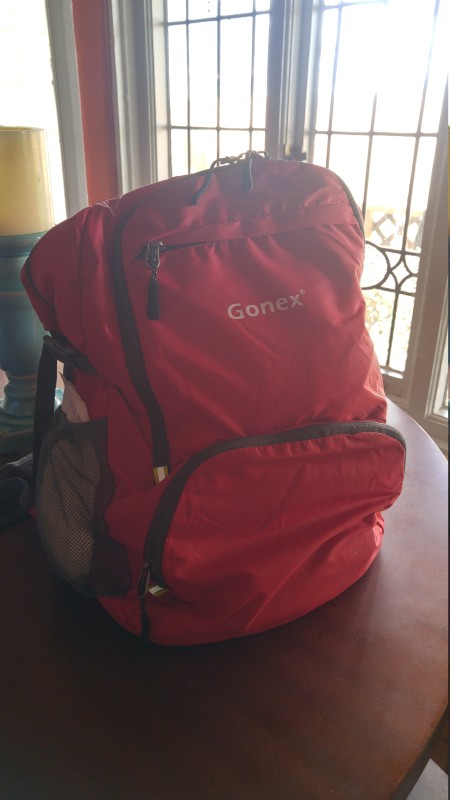 Something else I had to think about for this epic getaway would be the diaper bag/day trip bag situation. I really wanted to take as few bags as possible with us. I knew I needed something for day outings, to be my purse and for going to church 3 times. My solution was this lightweight packable backpack. My "one stop shop" bag.
It folds up small when you don't need it and opens up into a great sized bag with tons of pockets. And once again ziplock bags came to the rescue as to how to make the most of ONE bag!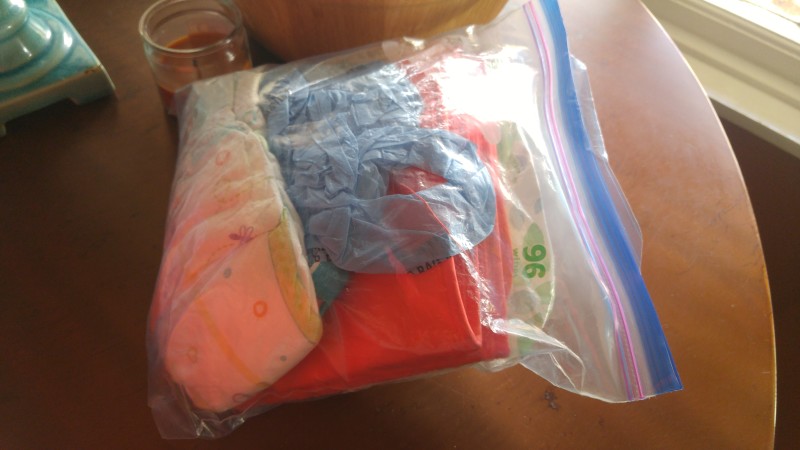 In this backpack I have a gallon bag for diaper supplies; changing pad, dirty baggies, wipes and diapers. It's easy to pull out when it's time to change Josephine and it helps keep all these items together but separate from the other things in the bag. Then I have a small canvas zipper bag I'm using for church items such as a few small toys and a couple board books. I can add this small bag to the backpack just for the times we go to church during the trip and leave it out the rest of the time. Also in here is a small ziplock baggie that serves as an emergency kit for day trips, little things you might need while your out and about; band aids, tweezers, chapstick, hairties, a bug bite pin, floss and tylenol.  Bring on the Tylenol!
Another great idea I came across was the "Family First Aid Kit" to keep in the car while traveling. I found this bag at Wal-Mart that worked perfectly. And since it had small refillable bottles I decided to use it as a "Family Toiletry Bag" as well. I added our own lotion, conditioner, shampoo and baby body wash to these so I didn't need to buy travel sizes.
Here are a couple links I found helpful while planning to pack:
How We Pack Our Large Family
Packing for the Great Family Road Trip

Any other suggestions when it comes to packing for a family vacay?