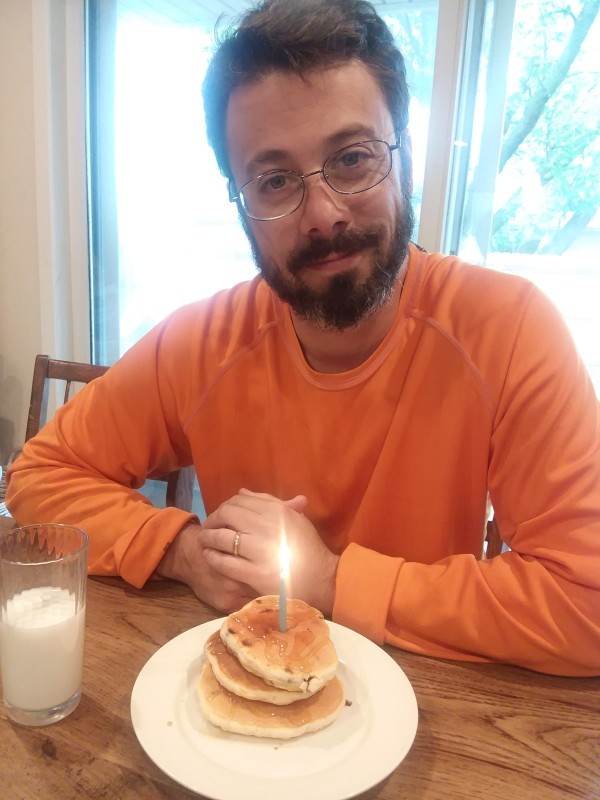 May 14th, Phil turned another year OLDER. What is it? 29 for the 10th time….or is that me? One year closer to the decade that must not be named.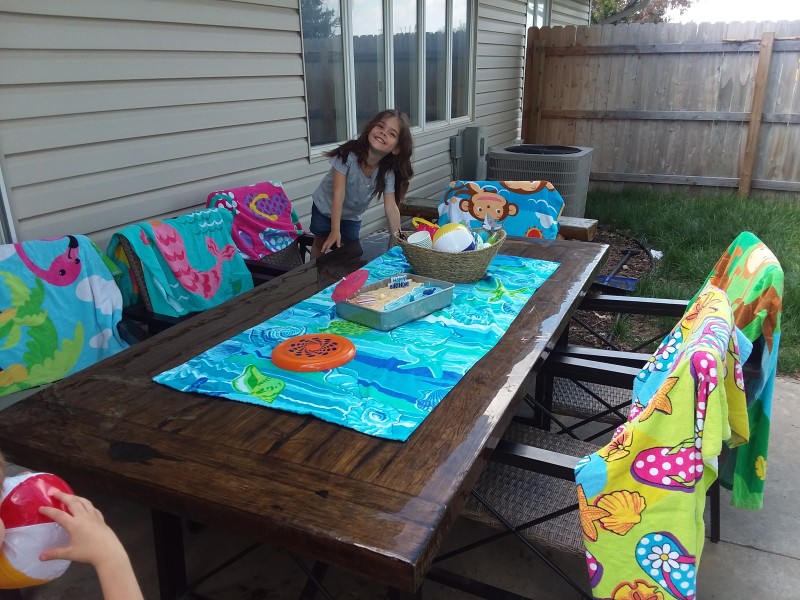 The babies wanted Daddy to have a Beach Party. The weather was finally feeling more like the "beach" and less like Elsa's Ice Palace so that sounded like a super idea to me too.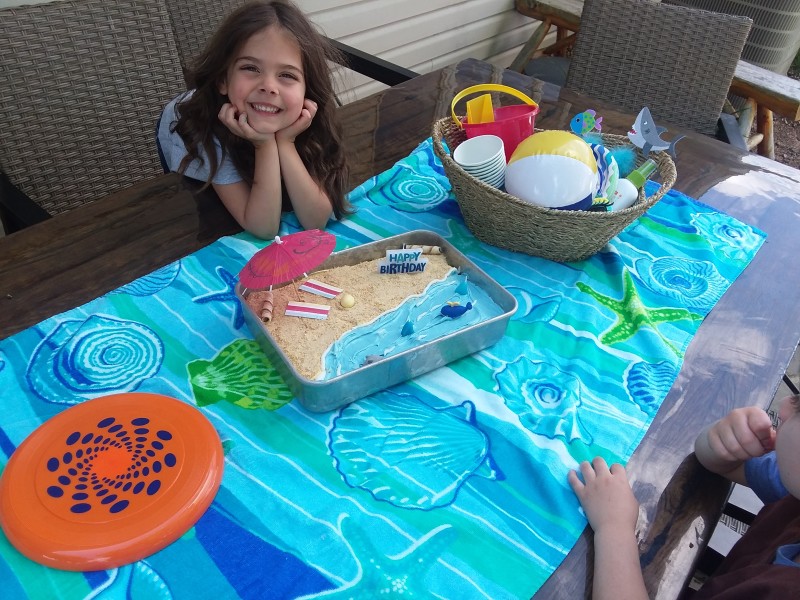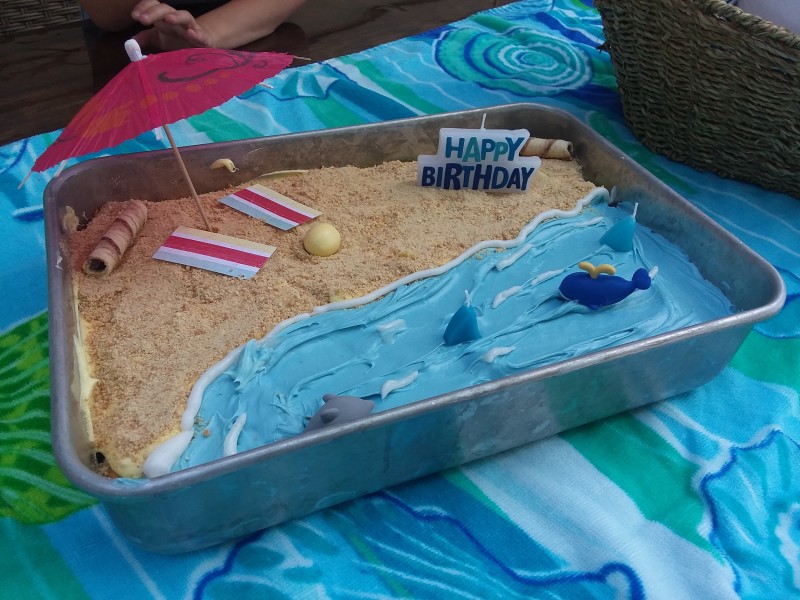 We've done beach cake before so it seemed easy enough to do that again. I got a good idea for the sand from this site.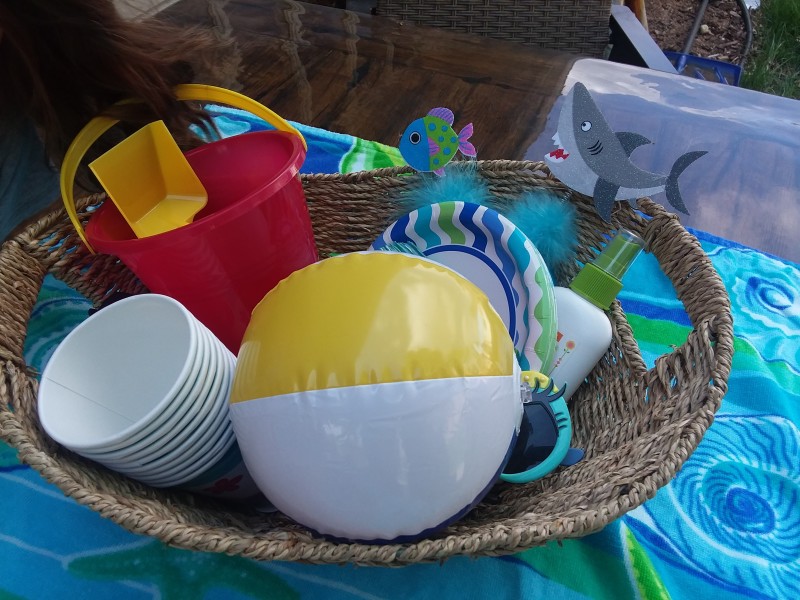 I found a few fun beach things at Party City. I had to reign myself in. My come too late Spring Fever was coming out Summer Fever, and I'm NOT a Summer person. But I got very grabby at Party City in the Summer party section. I put some stuff back you'll be happy to know Phil.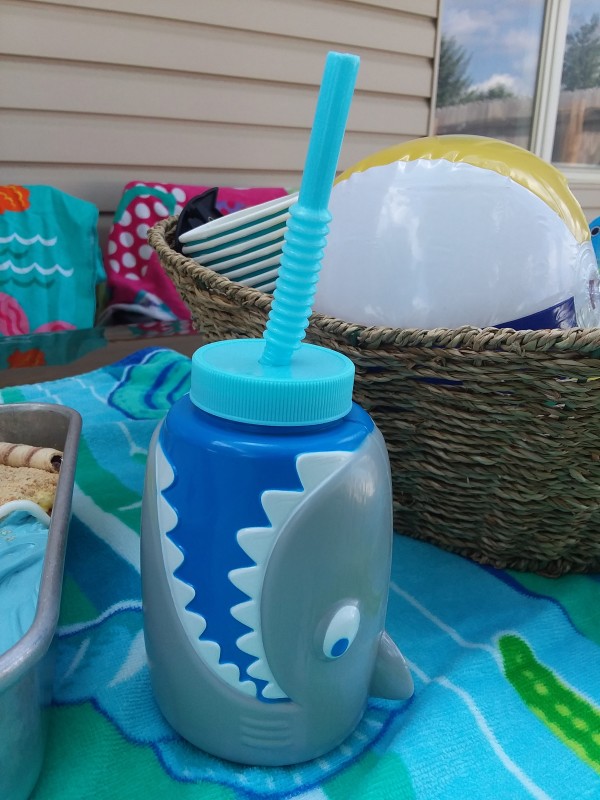 But I HAD to have this!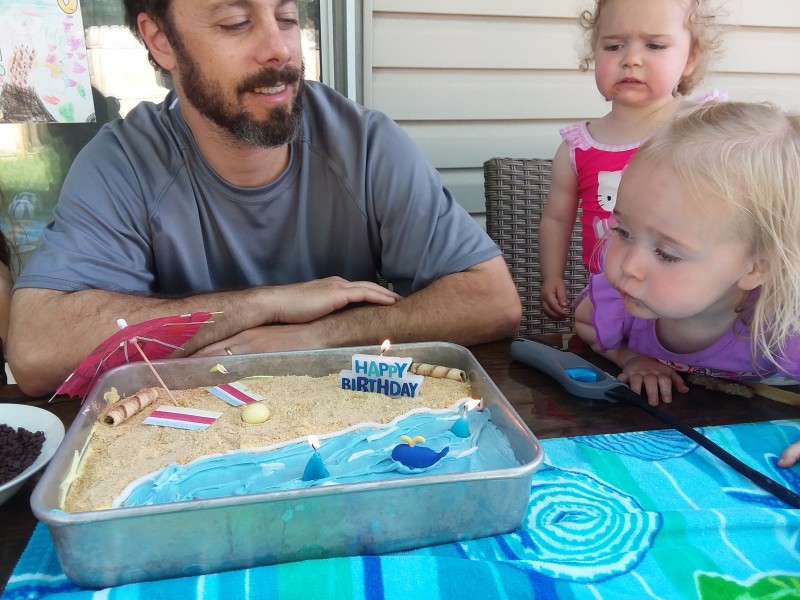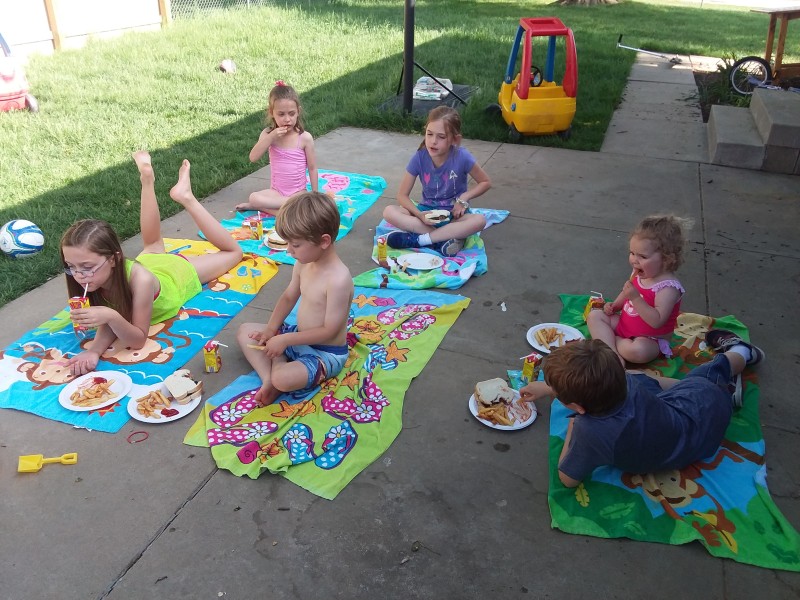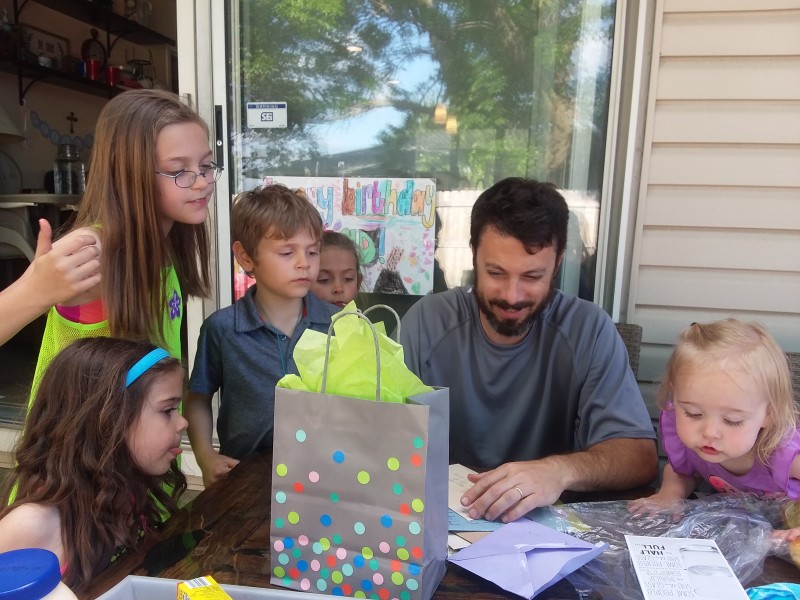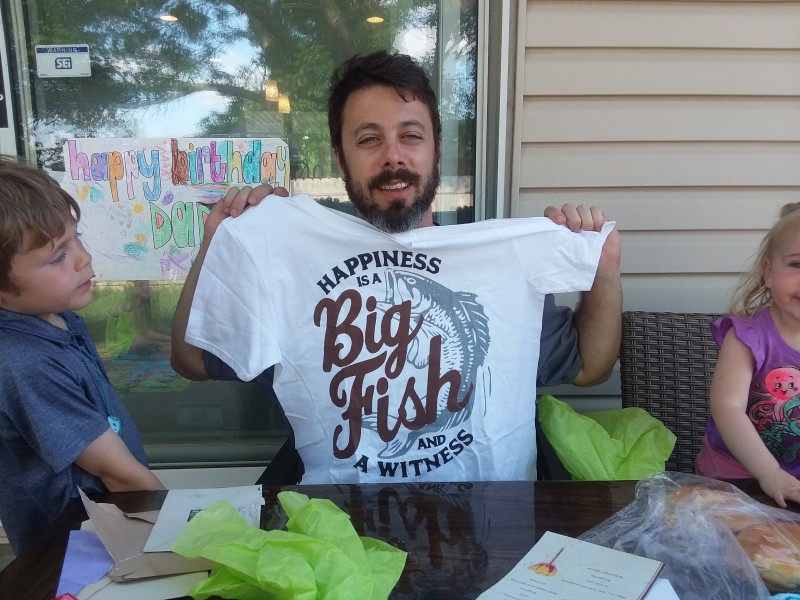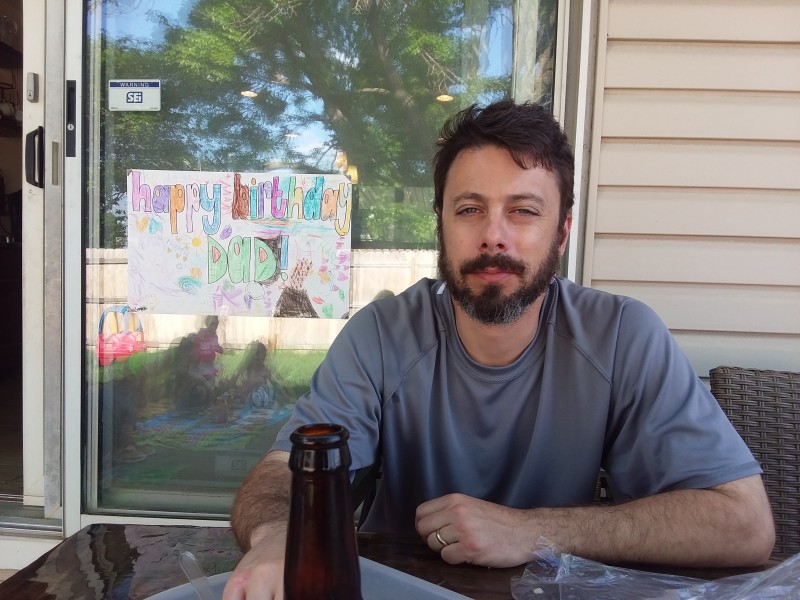 Happy Birthday Phil/Daddy! We love you and you don't look a day over 39.