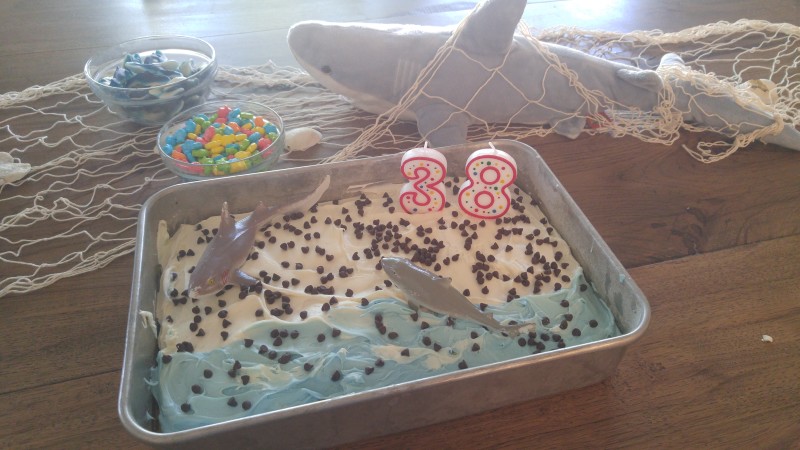 We had fun this year with Phil's birthday party. Since he was leaving on his actual birthday (and Mother's Day) we celebrated a couple days early with a Shark party.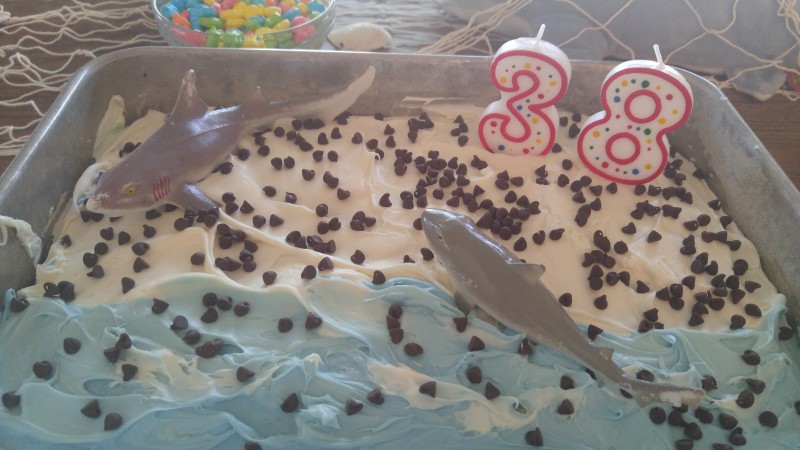 He'd be heading to the Texas coast to fish for sharkies. The cake was meant to inspire his landing a couple of them.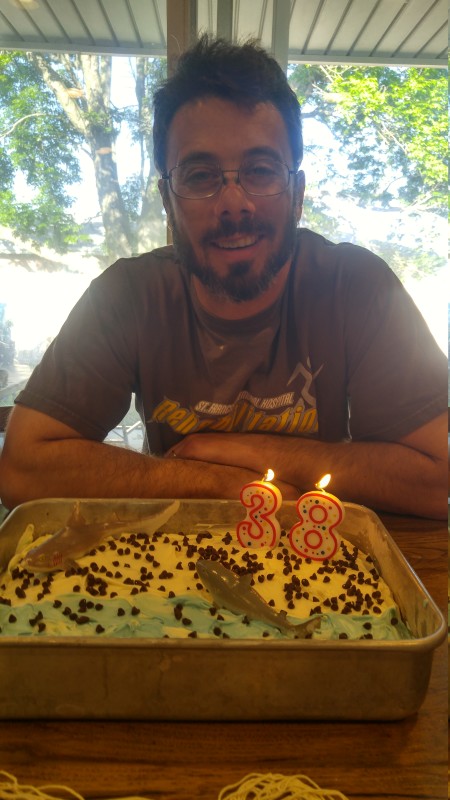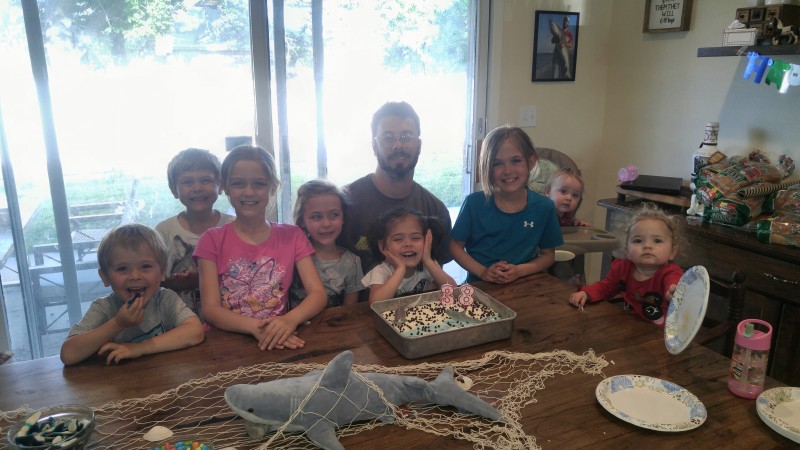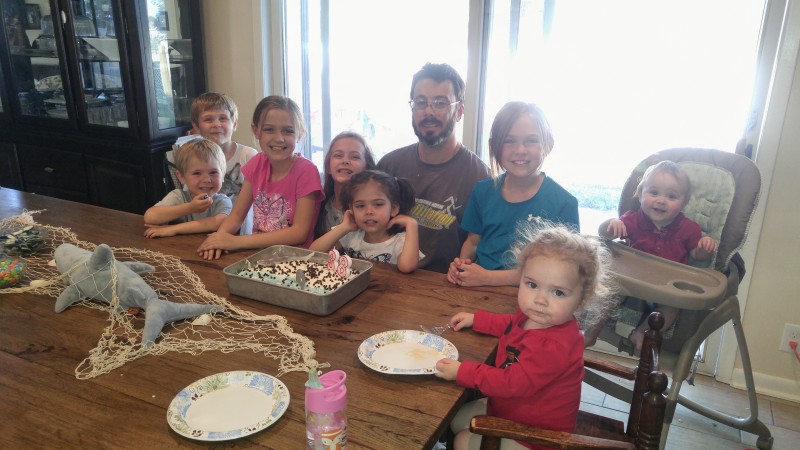 Happy Birthday Daddy, we love you!