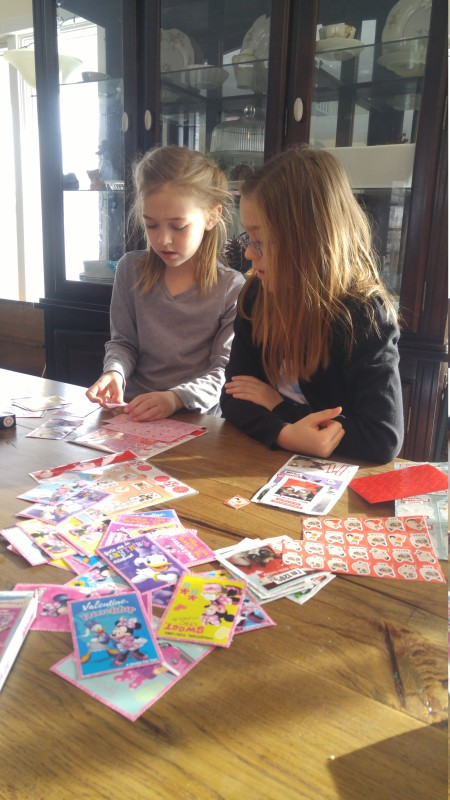 Last Saturday the babies got started on their Valentine cards to exchange at school. This is getting so much easier now that they are getting older. They can write their own names, fold them and attatch stickers all by themselves! They even help each other out. So nice. It takes a couple hours, I'm always glad I get started on this early.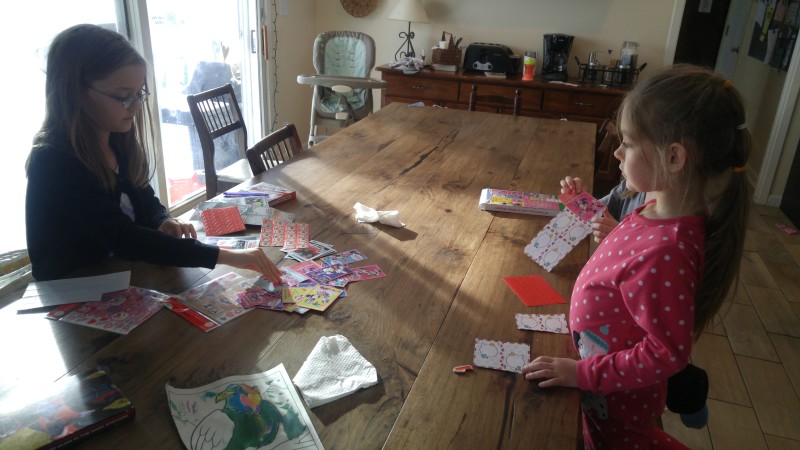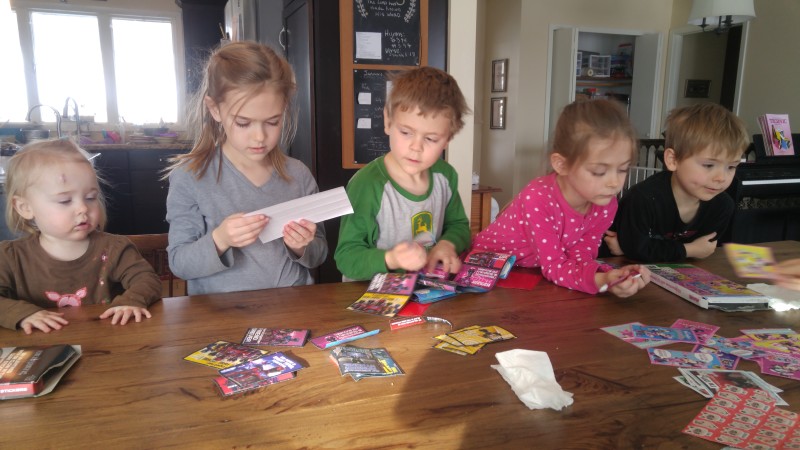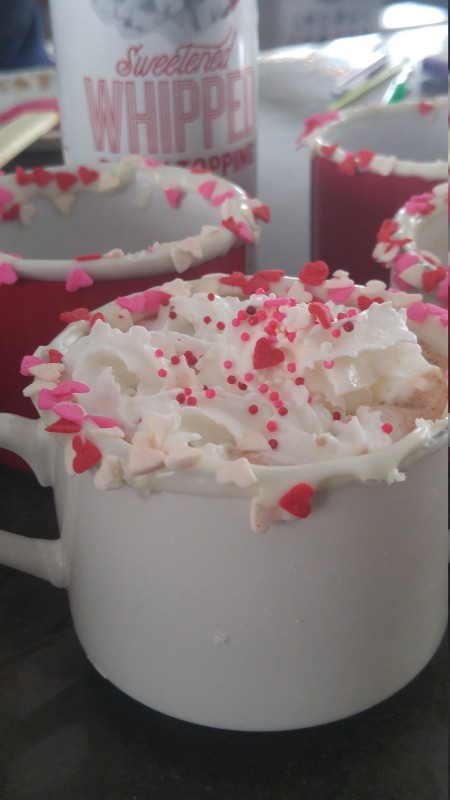 With Valentine's Day falling on Ash Wednesday I decided to enjoy celebrating this day around the 14th instead of on the actual day. Monday we had fancy hot chocolate after school.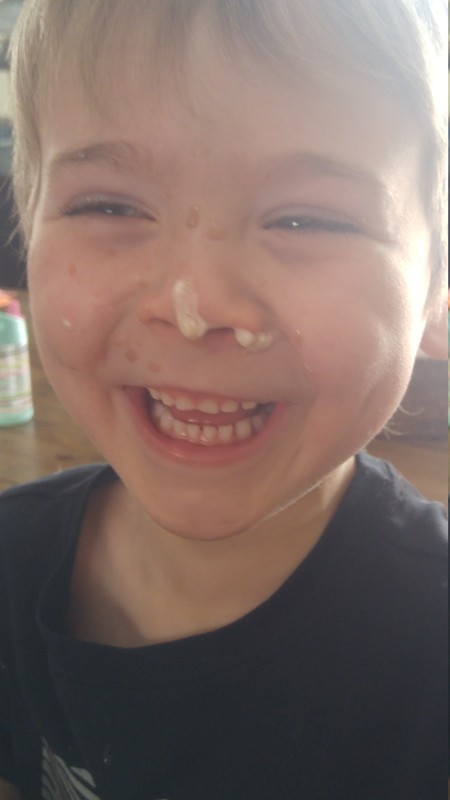 Ephraim blew a bit too hard trying to cool his off. We all got a kick out of that of course.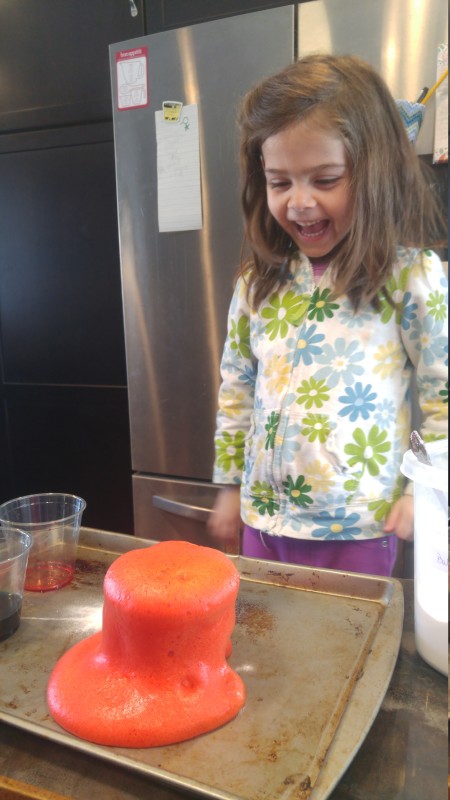 On Tuesday the babies at home and I made Love Potions.  It was meant to be nice love potions but quickly became wicked evil mean witch love potions. Lots of cackling ensued and lots of mess but boy was it fun.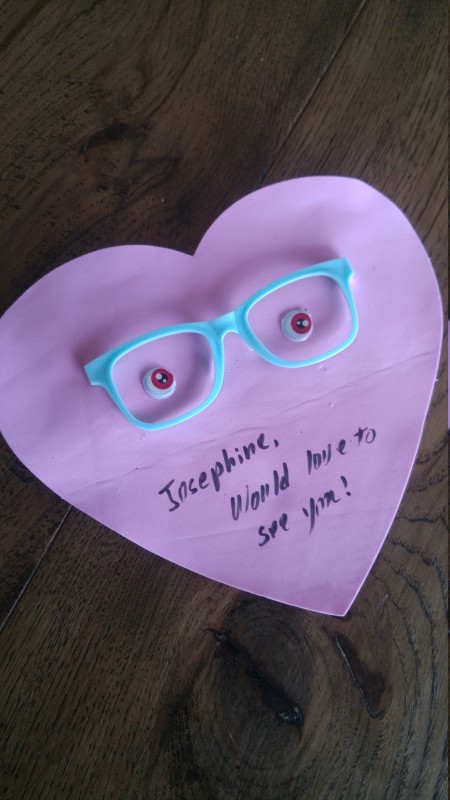 A special delivery from Grandma and Grandpa came this week.  Lots of fun goodies and a Valentine for everyone.