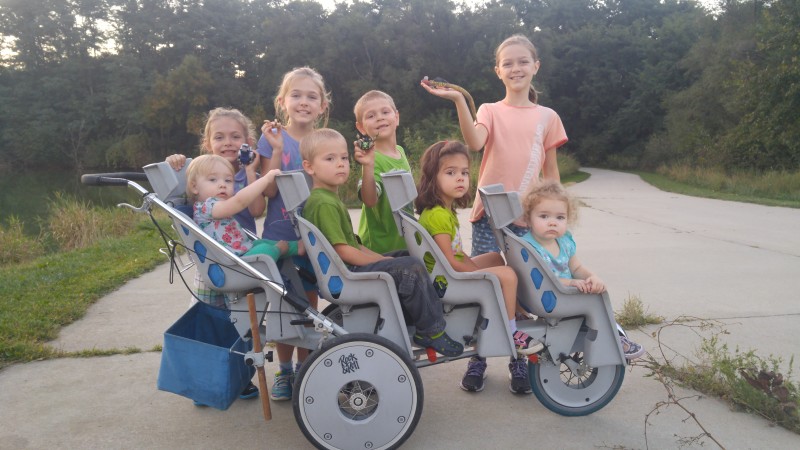 September 23rd Phil did another 5K at the lake. Last year on race day it was so cool and the trees were stunning. This year it was still, humid and drab. Poo.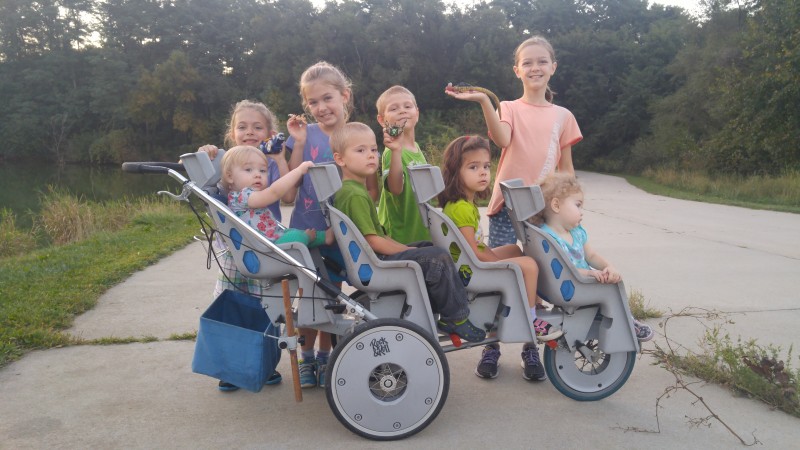 And it was way early. I'm with you Martha. Why aren't we still in bed?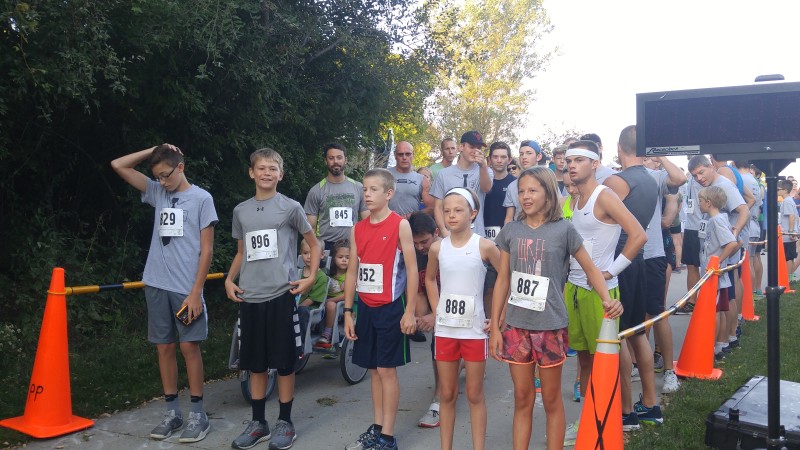 Phil was the only stroller runner and still came in 11th place overall!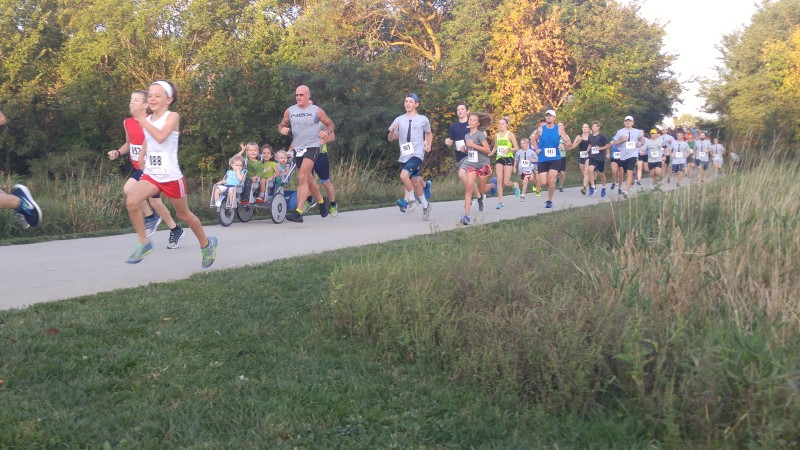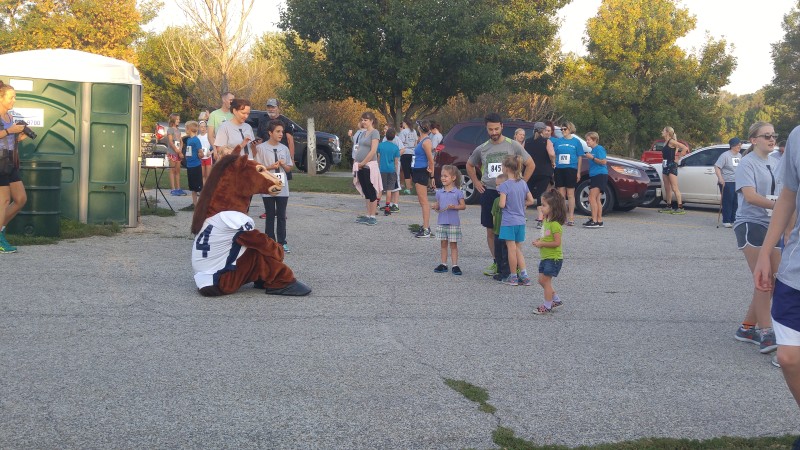 The race is a fund raiser for a local private school here in town. It's fun to see some of our church members who participate as well.