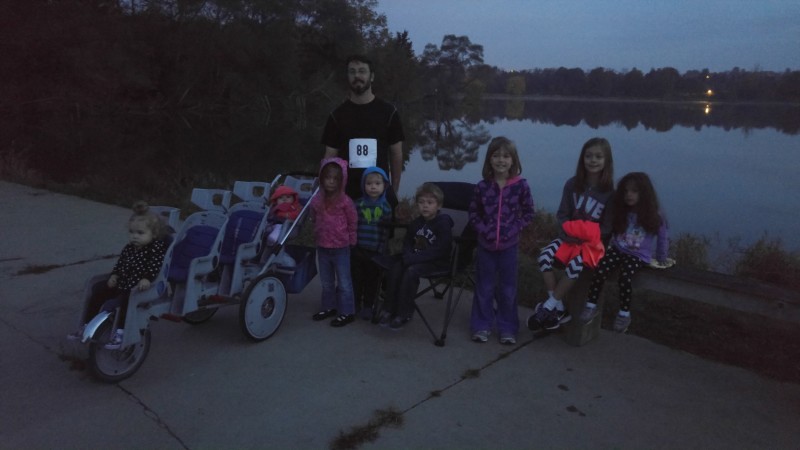 Phil loves a good 'Fun Run!' Since we've moved last Summer he hasn't been able to get one in, until a couple weekends ago now. We all got up while it was still dark to go cheer him to the finish line.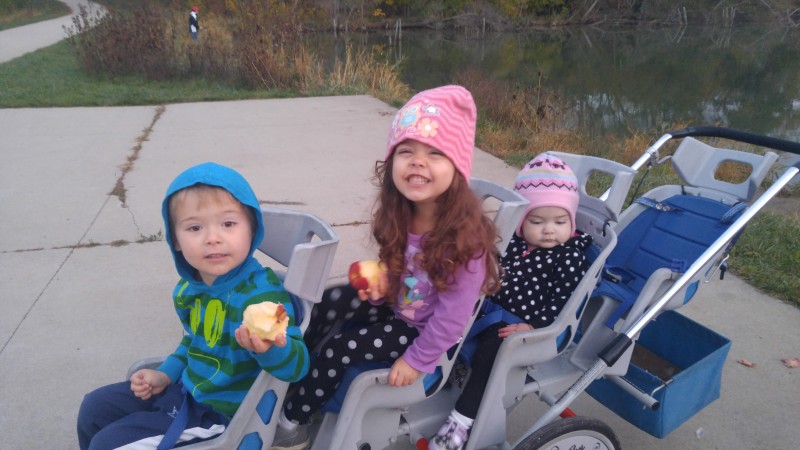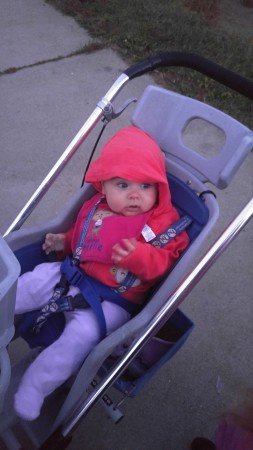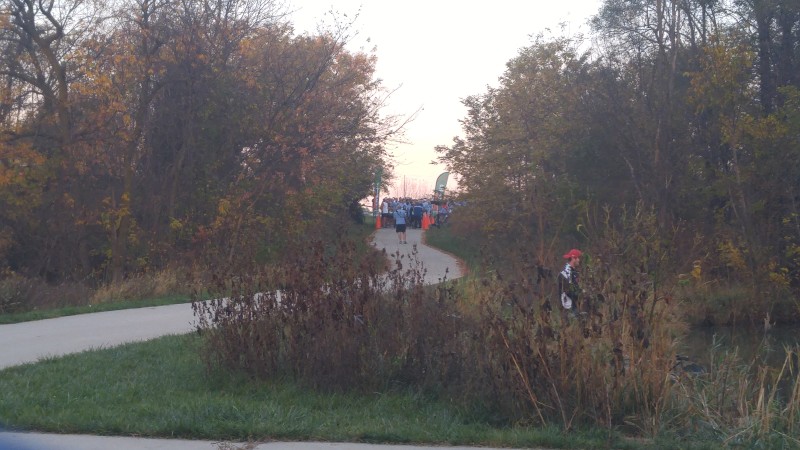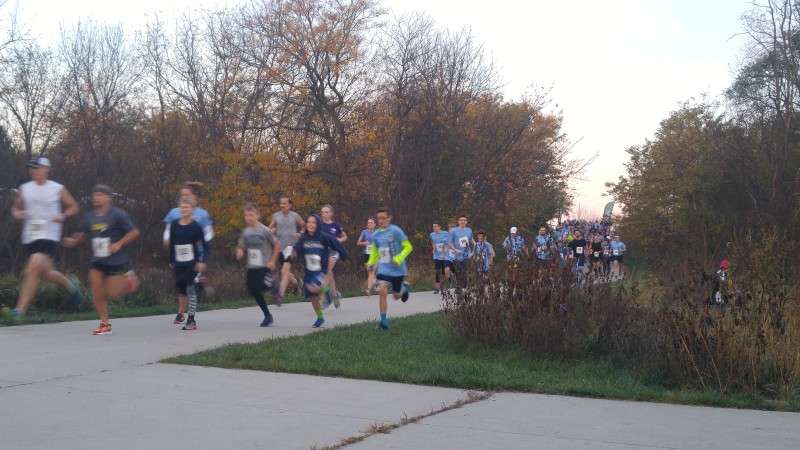 Here they come!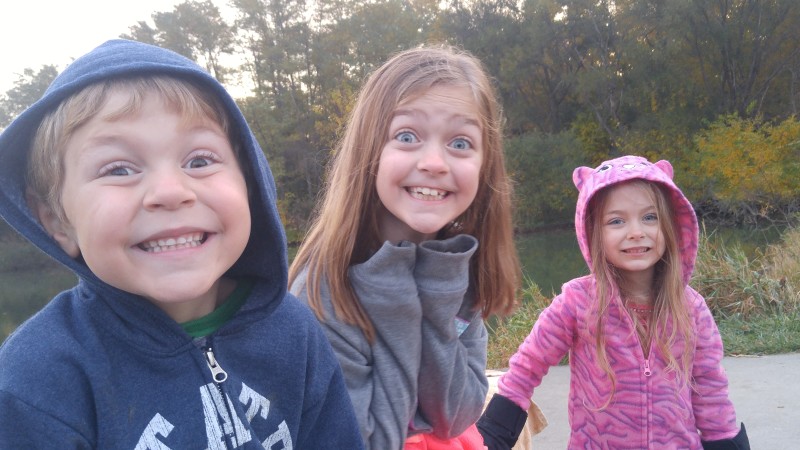 While we waited we got silly and enjoyed the beauty of the morning lake.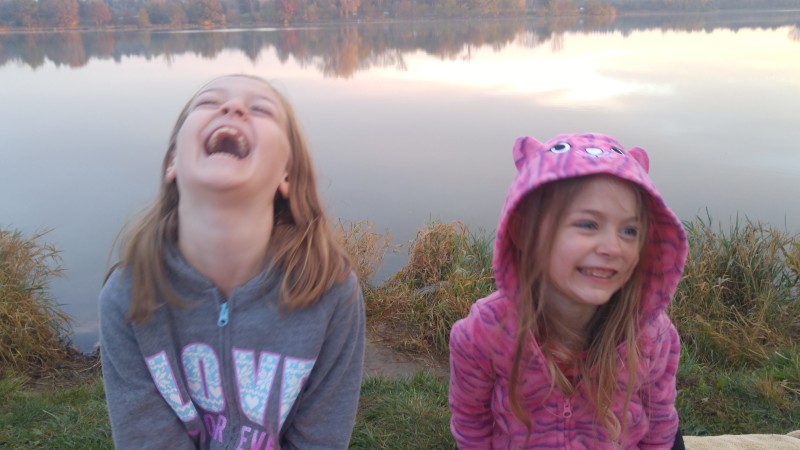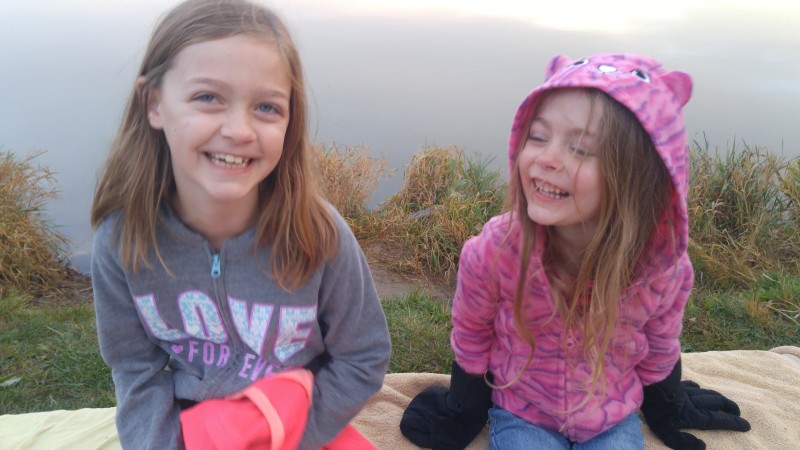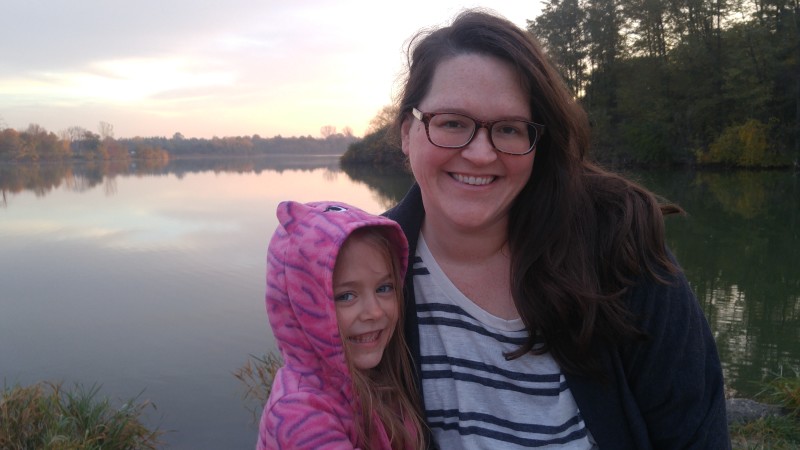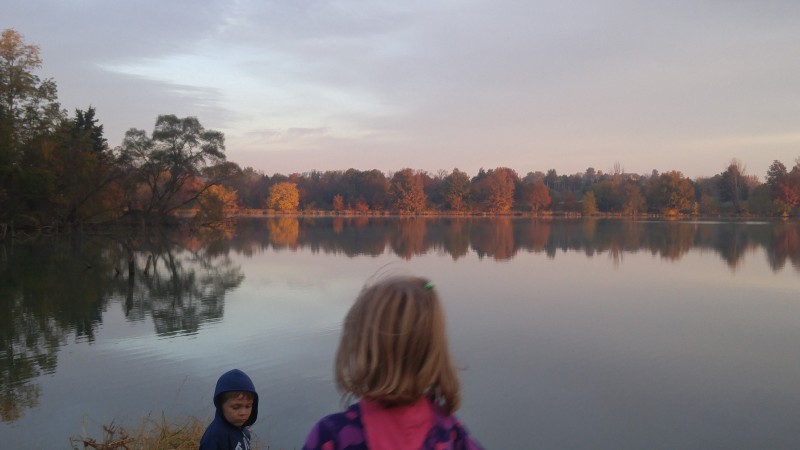 And then suddenly Daddy was back! These kids here were cheering on their own daddy.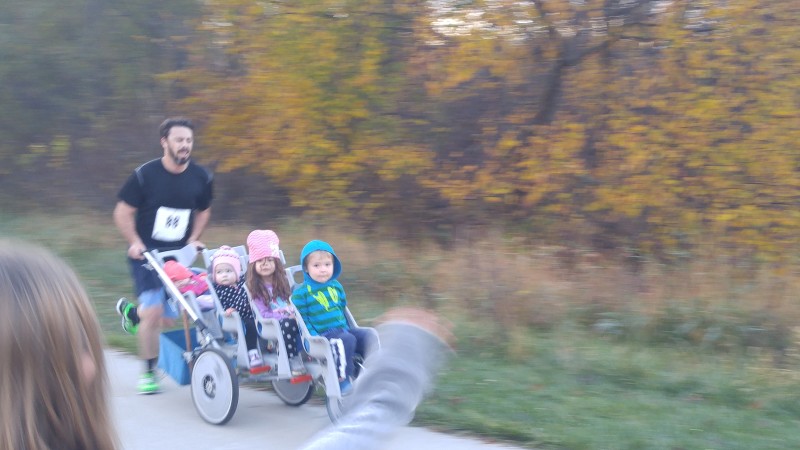 Priceless picture.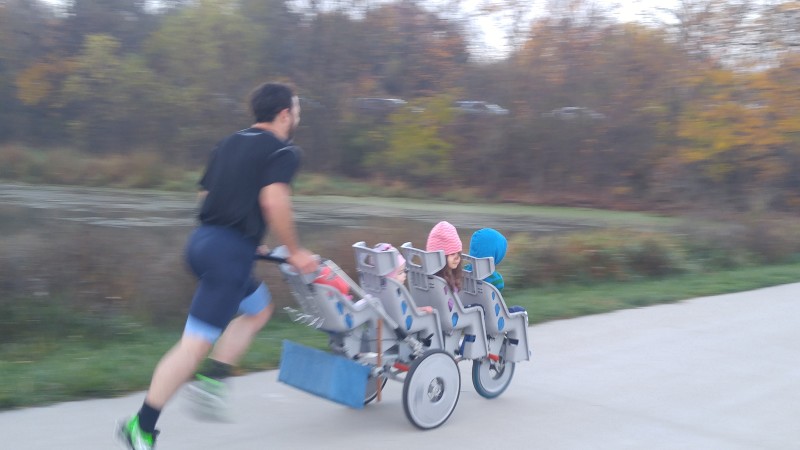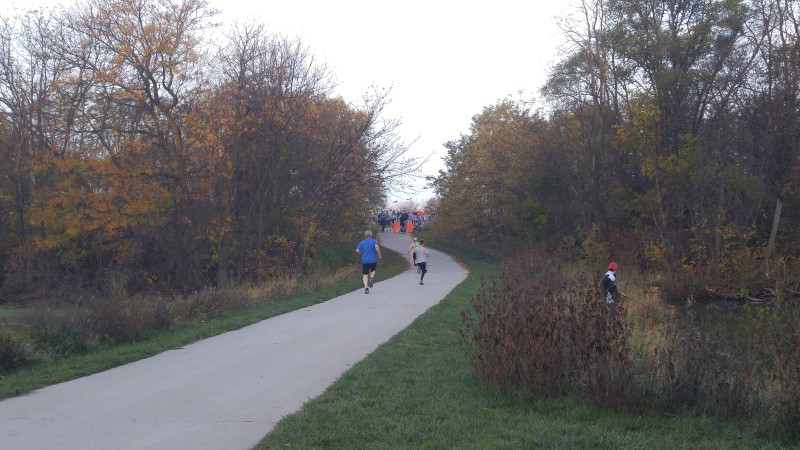 He ran the 5k and came in 7th overall. Afterward there were pancakes to eat. Yum.