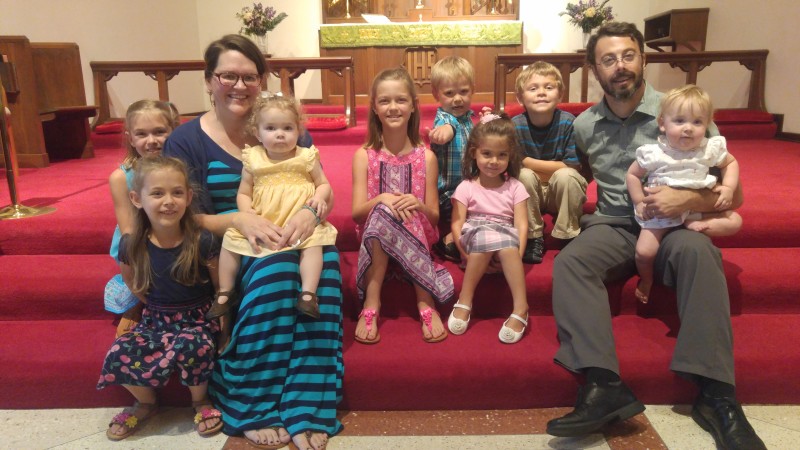 Our Sunday in Austin we were able to attend the church where I became a Lutheran and where Phil and I were joined in marriage. This is technically where we met and it tickles me to death that the two of us sat here almost 10 years later with all these babies of ours.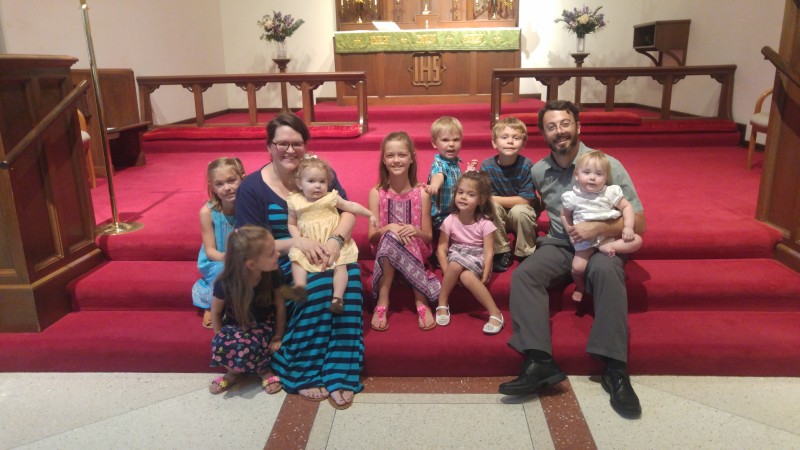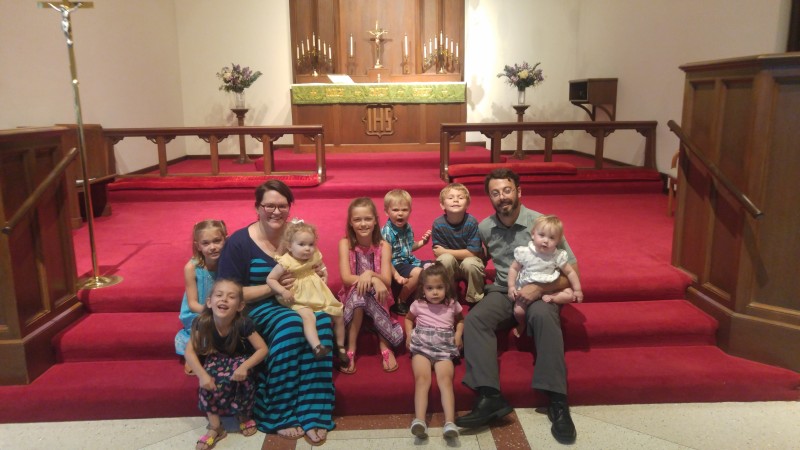 Ok, really. That kid in the middle.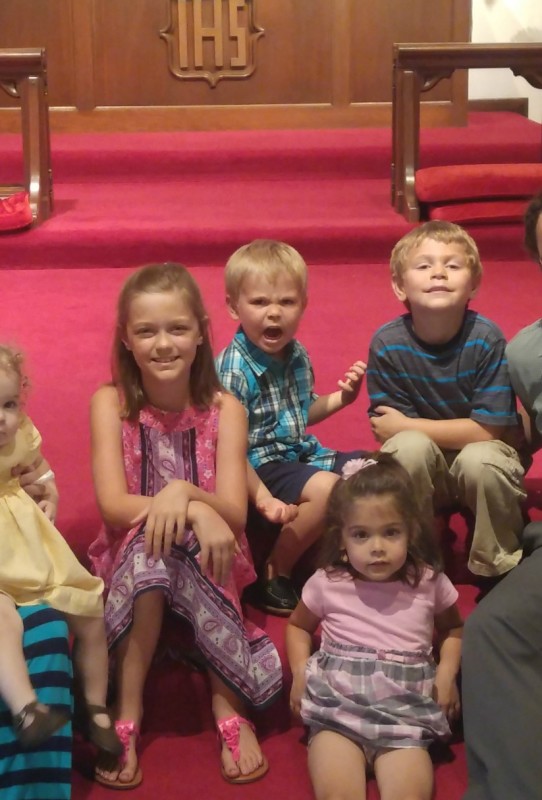 Every. Picture. I can't even.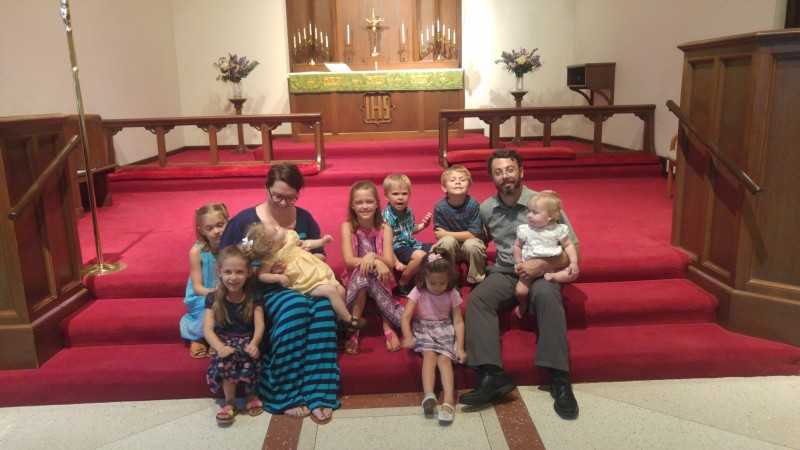 God has made us rich in our short 10ish years.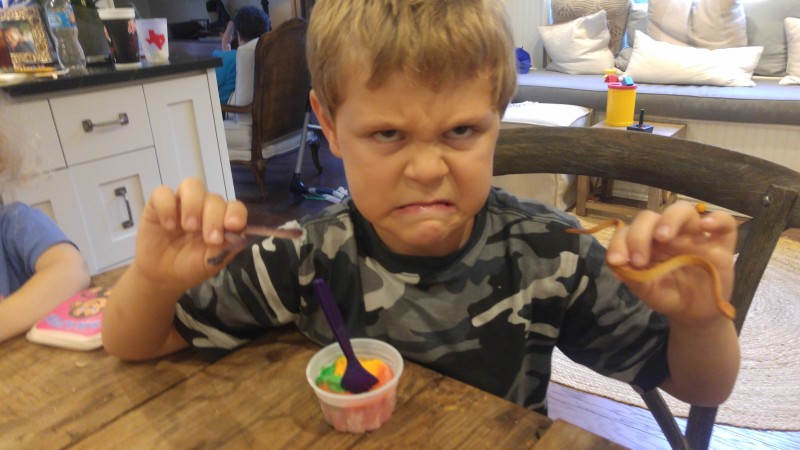 Real rich.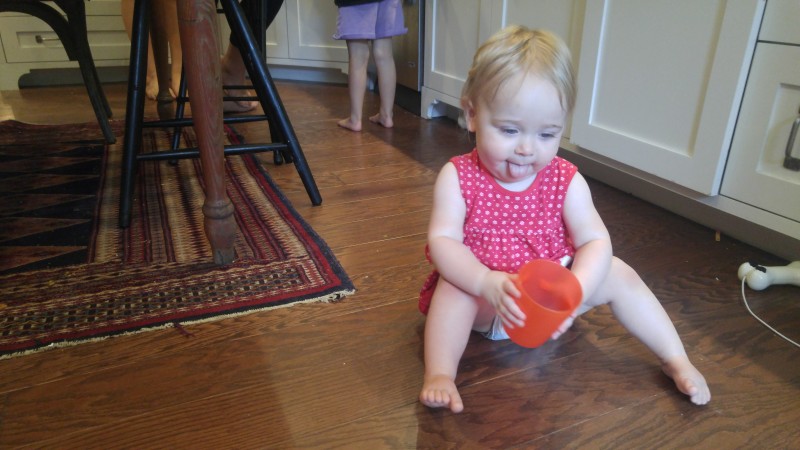 We said our goodbyes to our Austin family and headed back North for one more day in Texas at Phil's parents house.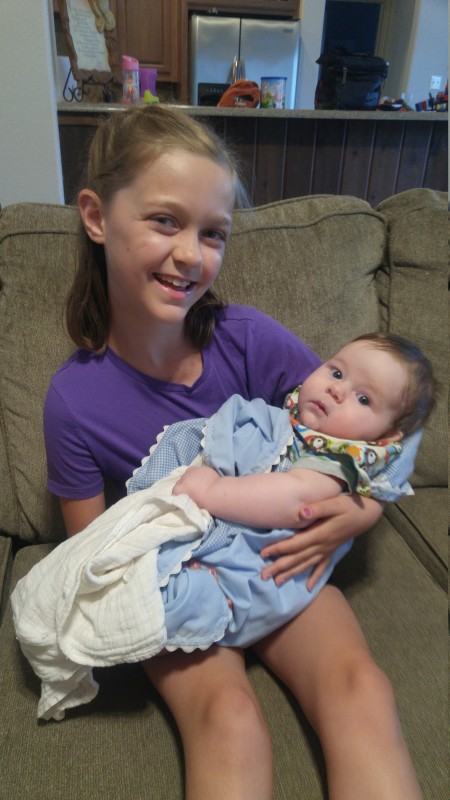 Here my dear cousin and his wife were able to hop up from Arlington and have supper with us. They brought their 3 kiddos, the most recent, this little Magnus.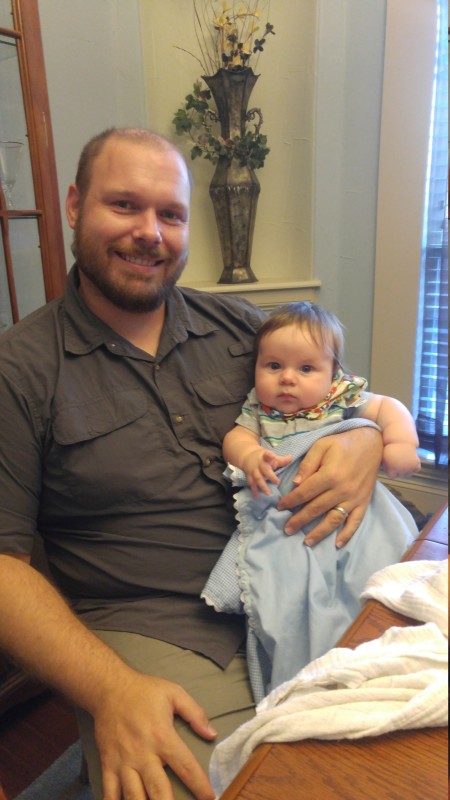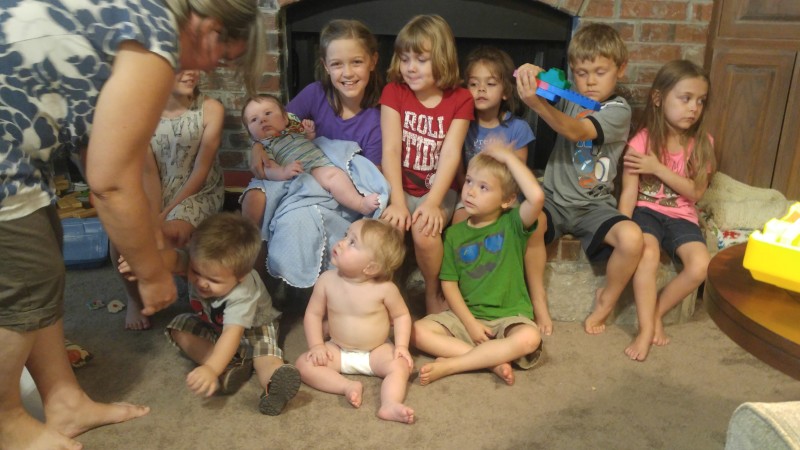 Of course a cousins picture was in order. And went as disorderly as expected.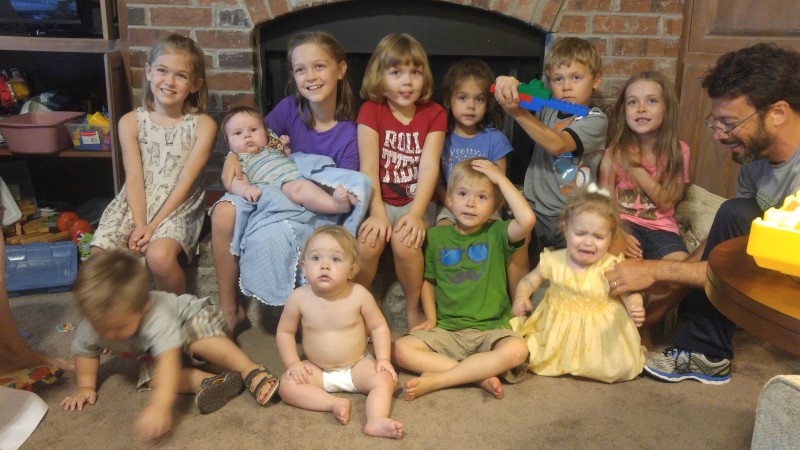 Perfect.