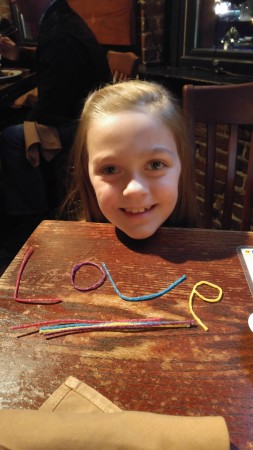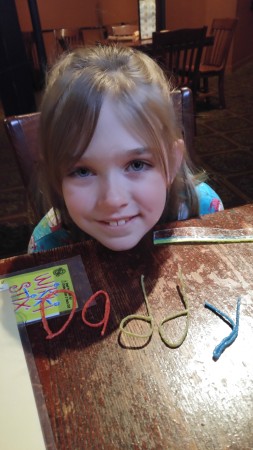 Going out to a restaurant downtown and looking around in the Christmas store is becoming a tradition. Phil took the 3 big girls out for a date Thursday night. They had a great time.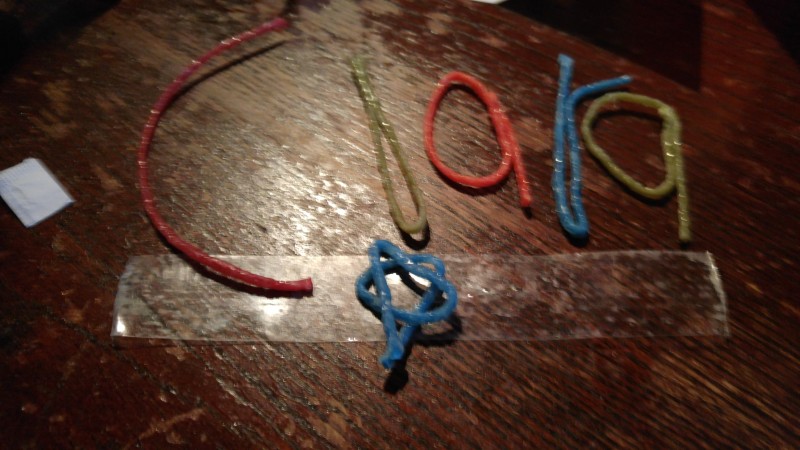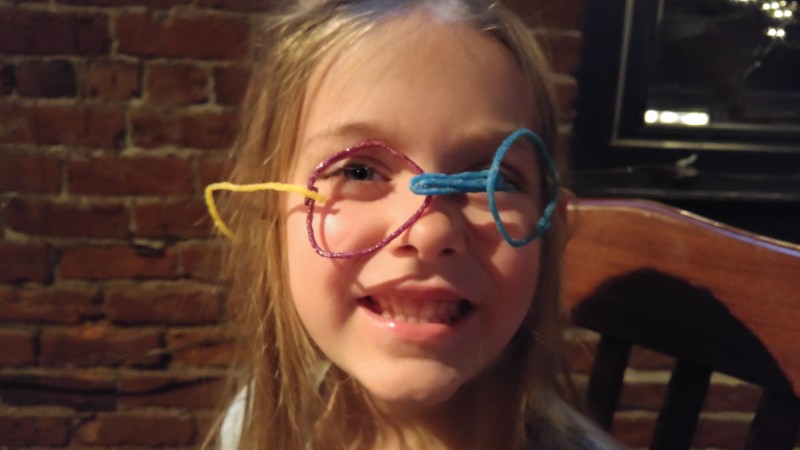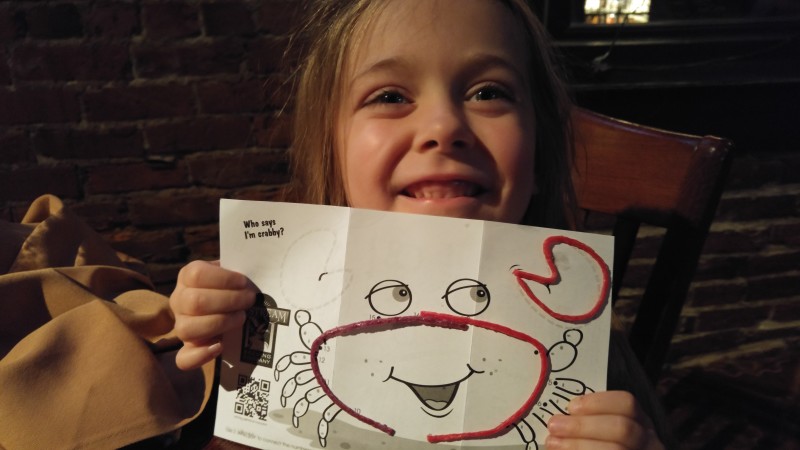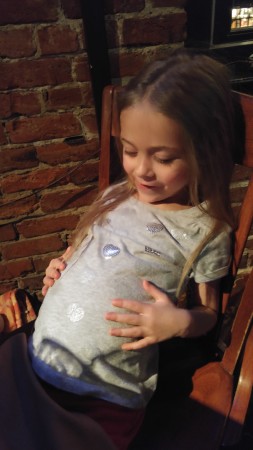 She ate a lot of pizza.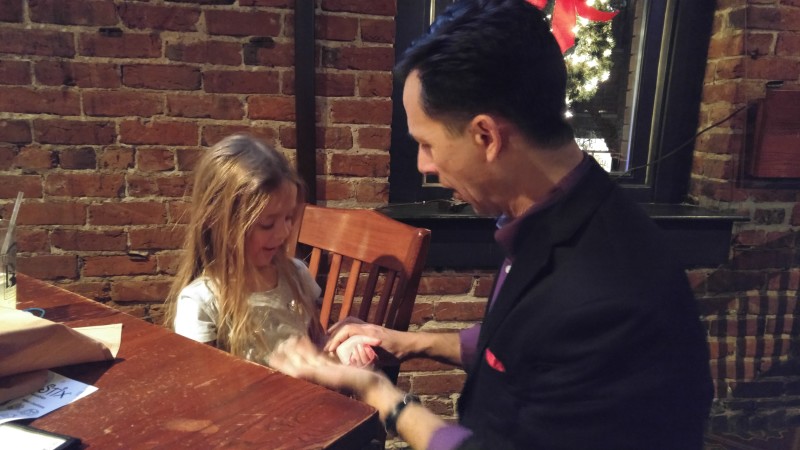 And a magician stopped by the table to wow them all! Fun Date points for Daddy!