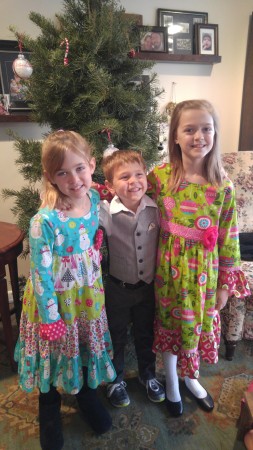 Tuesday was the Winter Program "It's a Snow Show" at school. I have to say I'm very impressed with the performance, how organized it is and how well the children at the school do. I'm so excited that at this public school they offer not only band but orchestra to kids once they enter 4th and 5th grade. They also have a 'chorus' group where the kids learn harmony. I'm hoping our babies can enjoy all that's offered here.
This program is a pretty huge deal to the school community. I couldn't believe last year how many parents and family show up for this during the work day. They pack out the place with two performances. I was smarter this year and stayed at the school after I dropped the kids off. The line starts forming an hour before and wraps around the school. I was there plenty early and though I didn't get right up front I think we did well on the 3rd row.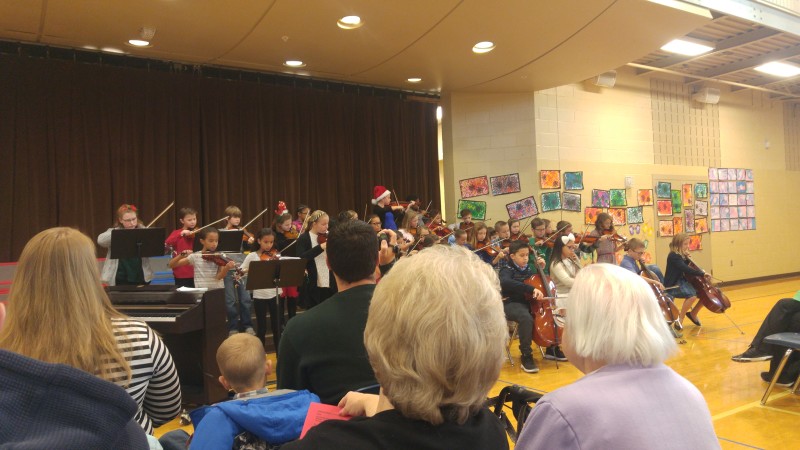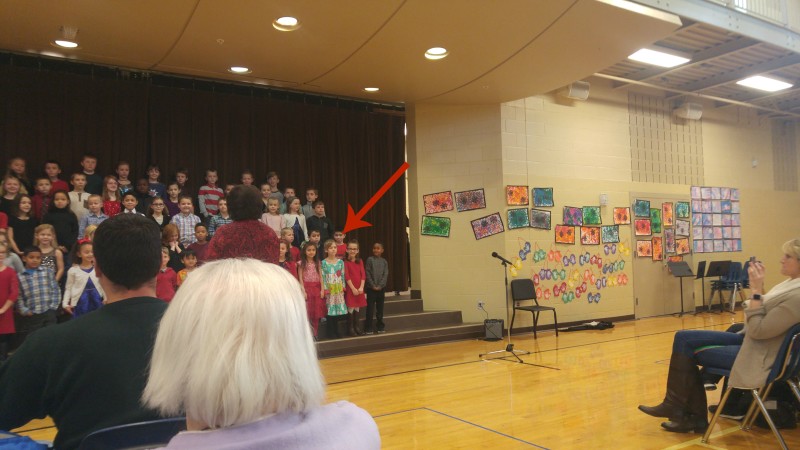 The 2nd graders. There's Clara on the front row.
'Scuse the head shot…
Perfect song for Clara, she's got my moves!
Lily's class was next. The 3rd Grade performance can be seen HERE.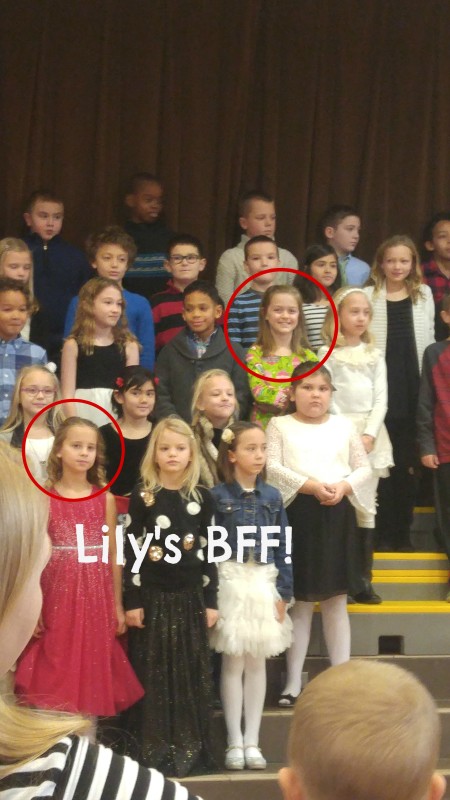 Way back in November Lily and her friend Joelle decided they would try out for a "Small Act" in the program. These acts come on in between each of the class performances while the kids are filing in and out. Only 8 would be chosen. I was surprised Lily wanted to do this, I'm sure having Joelle with her helped. Joelle's mom found a poem for the girls to recite and I helped them with props and a few tips to spice up the recitation. I found a huge toothbrush online and thought that might be something funny to help their act stand out.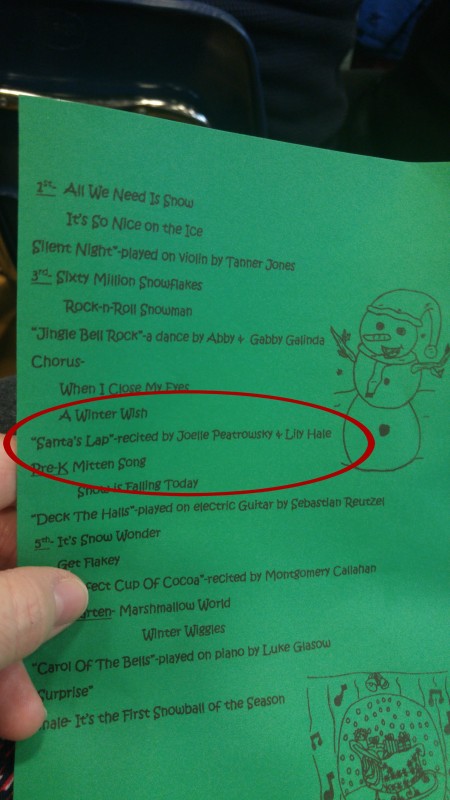 I believe around 40 kids tried out. A few weeks later Lily came home and announced they had made the cut! I was so proud of them. I was shaking waiting for the girls to come on the other day. There were so many people there watching. I'm sure I was more nervous than they were. They did a great job!
You can watch the girls recite "Santa's Lap" HERE!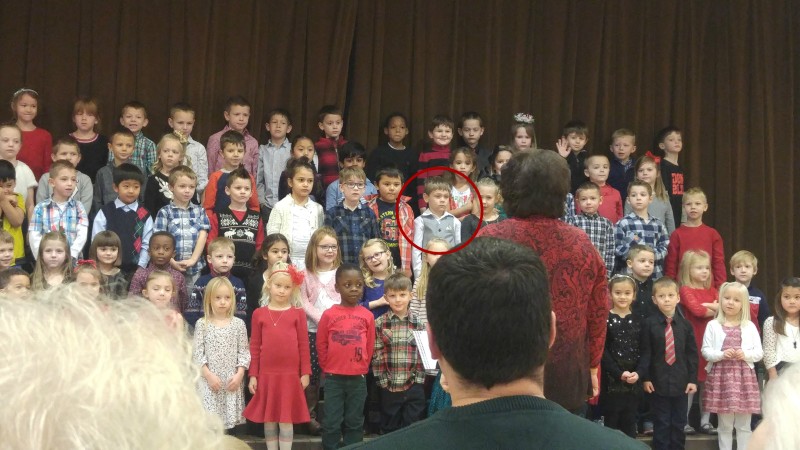 Next up was Gerhardt and the Kindergarteners. He looked scared to death but after he found familiar faces he relaxed and even smiled a little.
I'm so proud of how much better Gerhardt is about singing in front of crowds. He's come a long way!