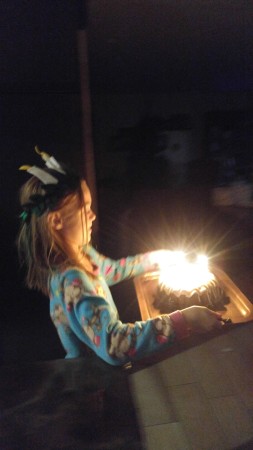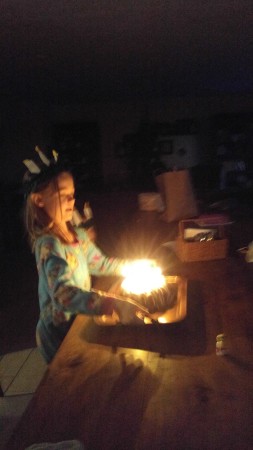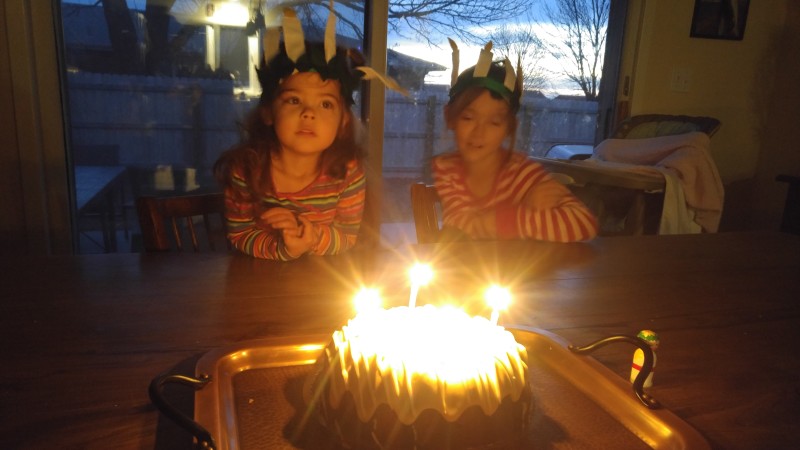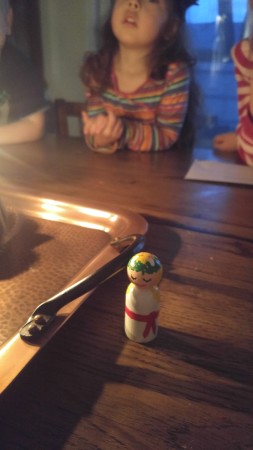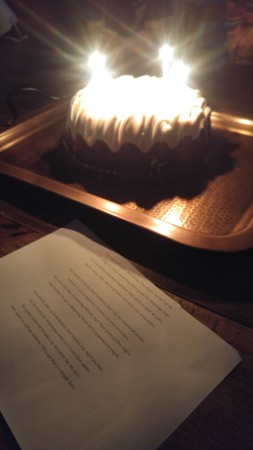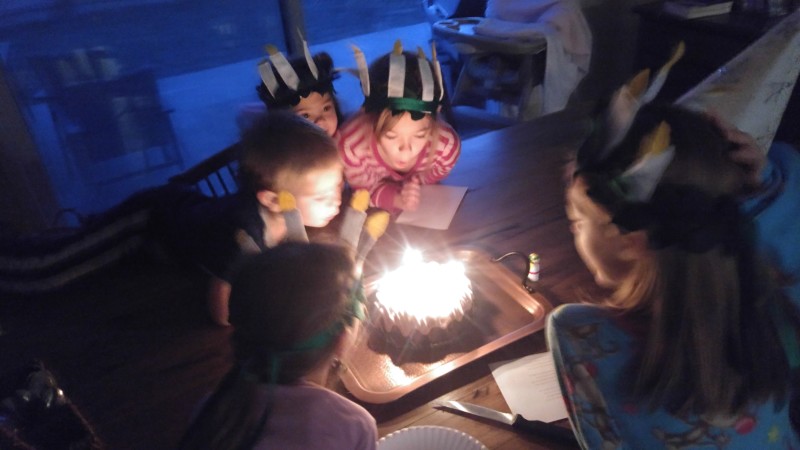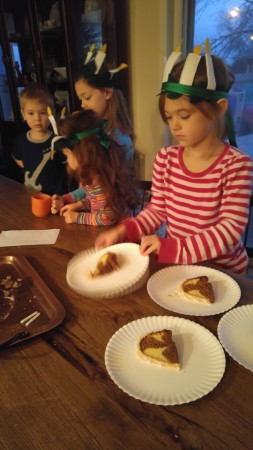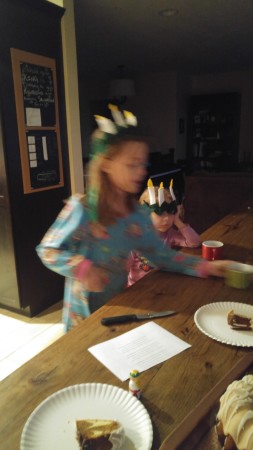 St. Lucy's Day comes again. We all enjoy this day even though historically in our house it hasn't been the smoothest observance. I have learned to keep this as simple as possible, veer from pure tradition and for the last couple years we have had an easier time at it.
Both Lily and Clara serve the other babies. This year, hot chocolate, apple cider and a delicious cinnamon swirl cake I picked up at Target.
As I've done in the past I simply told the kids who St. Lucy is said to have been and what happened to her. Then we move on to lessons of Light and Darkness, Sin and Redemption.
We sang one of my favorite hymns: The Night Will Soon Be Ending, stopping after each verse to talk about some of the words.
The night will soon be ending; The dawn cannot be far.
Let songs of praise ascending Now greet the Morning Star!
All you whom darkness frightens With guilt or grief or pain,
God's radiant Star now brightens And bids you sing again.
 Yet nights will bring their sadness And rob our hearts of peace,
And sin in all its madness Around us may increase.
But now one Star is beaming Whose rays have pierced the night:
God comes for our redeeming From sin's oppressive might. 
God dwells with us in darkness And makes the night as day;
Yet we resist the brightness And turn from God away.
But grace does not forsake us, However far we run.
God claims us still as children Through Mary's infant Son.
The morning went much better than I had expected. I was thankful for the time to teach some very important truths to my babies.