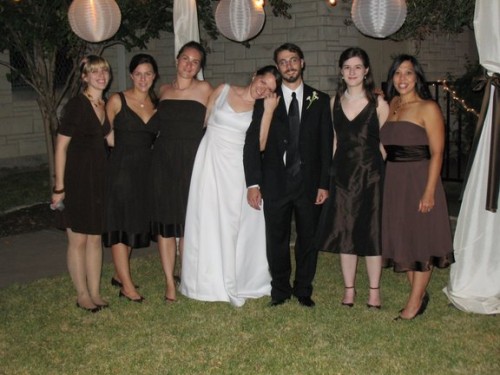 October 19th is here again and Phil and I celebrate the blessing of 7 years of marriage!
Reminisce with me on how it all got started and read "Our Love Story" again or get a feast for your eyes with our First Year set to music, kind of like it was in my mind those first 12 months (hope that link works). And if you're wondering why I love this man you can read "Let Me Count the Ways."
"God's word is actually inscribed on one's spouse. When a man looks at his wife as if she were the only woman on earth, and when a woman looks at her husband if he were the only man on earth; yes, if no king or queen, not even the sun itself sparkles any more brightly and lights up your eyes more than your own husband or wife, then right there you are face to face with God speaking.

God promises to you your wife or husband, actually gives your spouse to you saying, 'The man shall be yours. I am pleased beyond measure! Creatures earthly and heavenly are jumping for joy.' For there is no jewelry more precious than God's Word; through it you come to regard your spouse as a gift of God and, as long as you do that, you have no regrets" Martin Luther
Happy Anniversary Lovie, I'm thankful God made you mine.