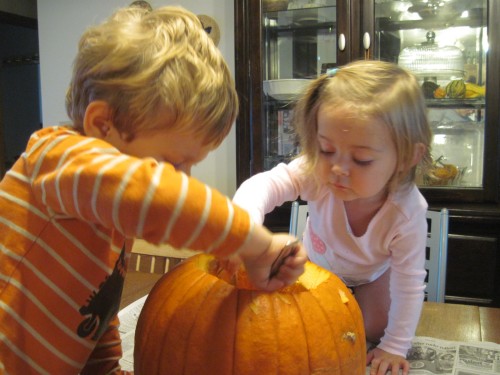 Our town had Halloween festivities on the 30th this year to accomodate a Football Playoff game on the 31st.
We prepped our pumpkins.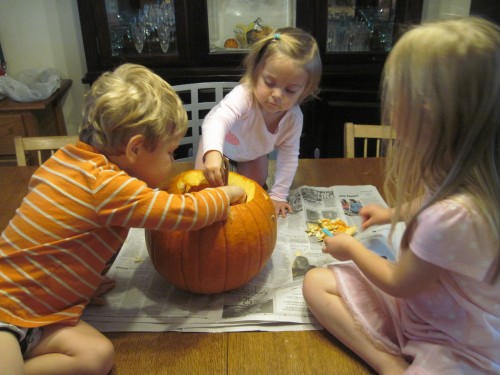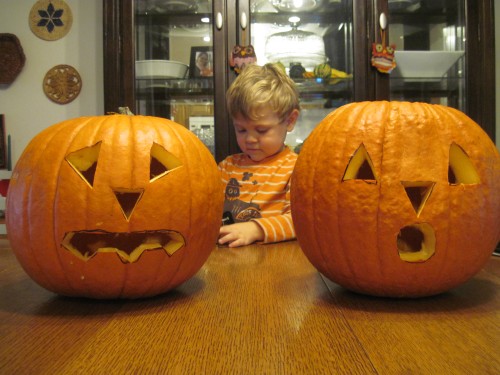 Faces courtesy Grandmere.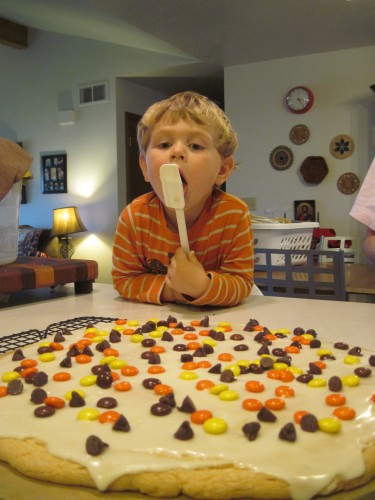 Made a big Halloween Cookie Pizza.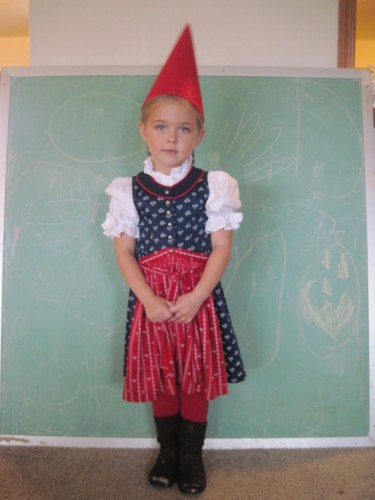 And costumed up!
Since we had so much fun with Lily's 5th birthday party theme, I decorated the babies as Gnomes this year.
When Phil and I went to Germany 100 years ago, we got dirndls for Lily and Clara. This is the second Halloween I've been able to come up with excuses to wear them. We'll see how I can get Esther and new baby girl into these in the years to come.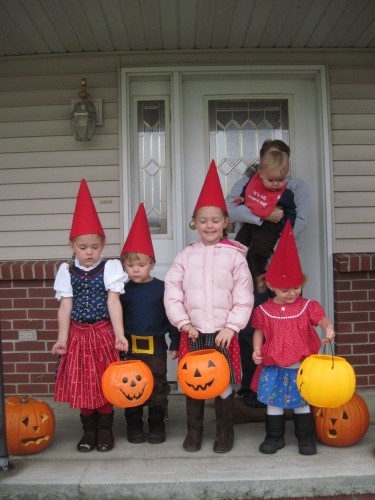 Cold Halloween = Trick or Treating in coats but I made them freeze a bit while snapping a picture.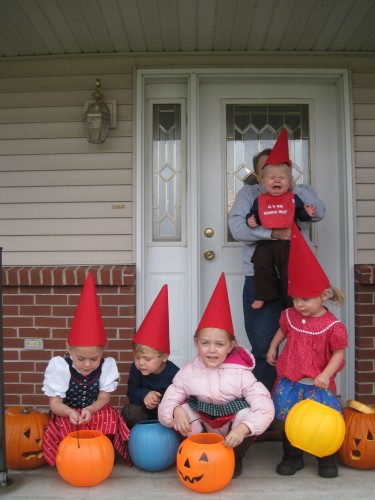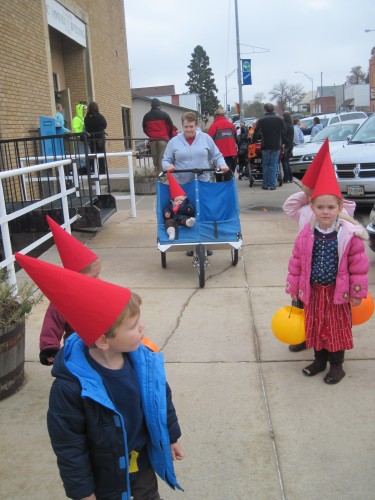 Main Street businesses open up to hand out candy which makes the whole Trick or Treating 9+ months pregnant possible. My Aunty Sylvia pushed the baby chariot for me while I guided my dear in headlight flock through the crowds.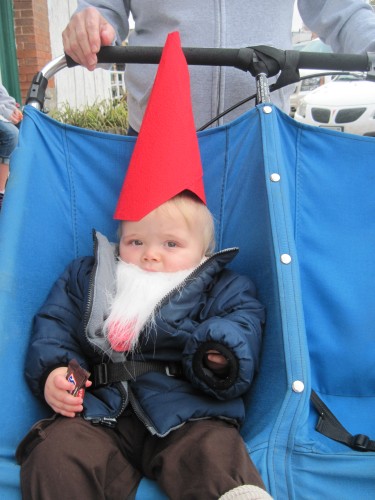 I was sad we missed the costume contest this year. Gerhardt was hard to top last year, he won 1st place in his age group. But I know this little Gnome baby would have been a winner this year (minus the coat and accessories adjusted he was a hit)! Oh well. He was 1st place in my eyes.