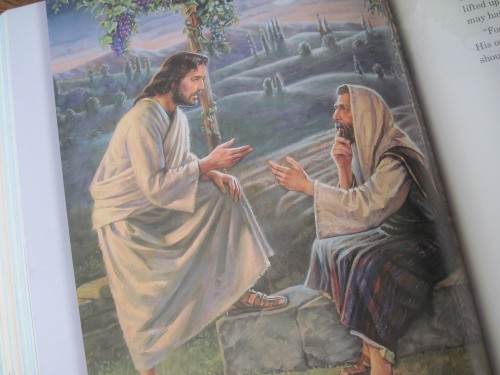 Here are snippets from our Jesus Tree Lessons, week three, days 21-28…minus a couple.
Day 21 Nicodemus Comes to Jesus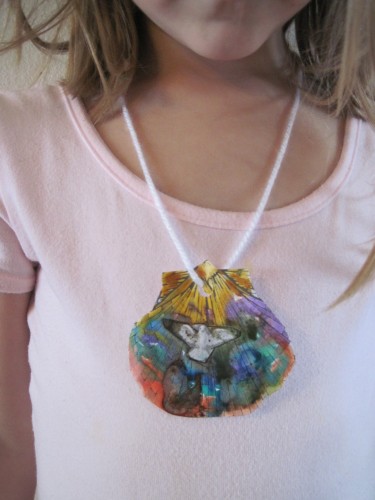 For this one we focused on what Christ told Nicodemus: ""Very truly I tell you, no one can enter the kingdom of God unless they are born of water and the Spirit." That led us to remembering our Baptisms and making these cute little necklaces.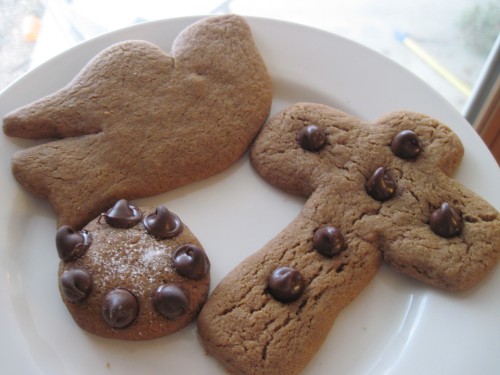 And because I just wanted Gingersnaps today we had Dove, Cross and "Crown of Thorns" cookies, plus chocolate chips because why not?!
The Return of the Prodigal Son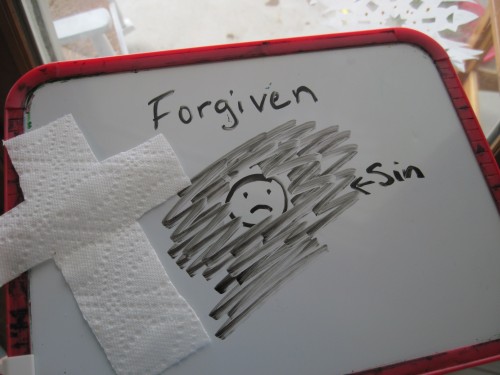 For this lesson on Forgiveness I used this illustration, Jesus wiping us clean, forgiving our sins through His death on the cross.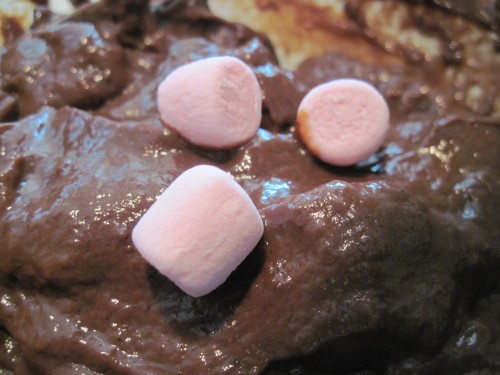 Then we ate little marshmallow piggies in the pudding mud.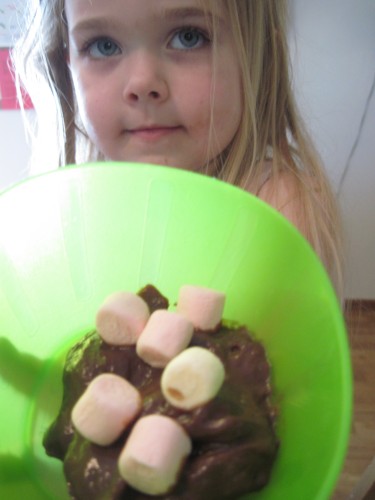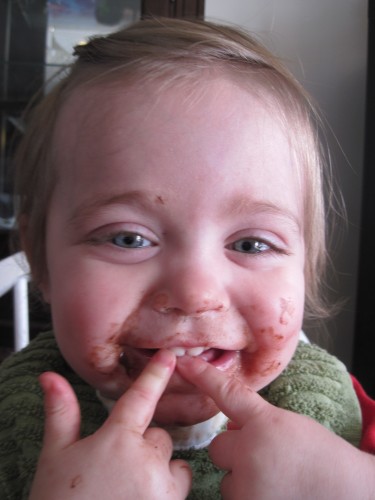 My little piggy in the mud.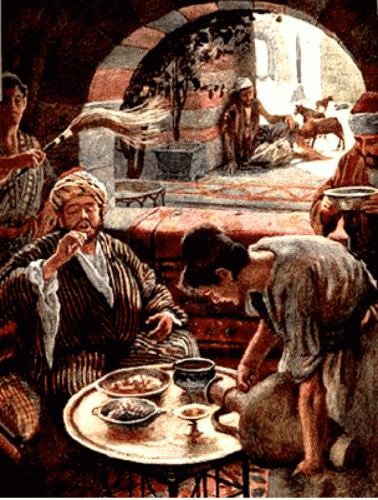 The Rich Man and Lazarus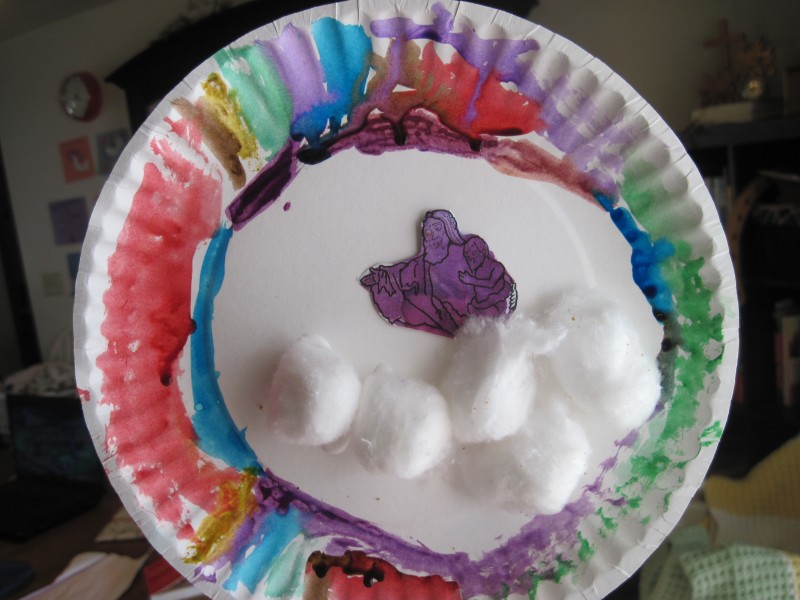 Lazarus with Abraham craft adapted from HERE.
I decided to leave off the rich man in the flames, I wasn't up for handling that one!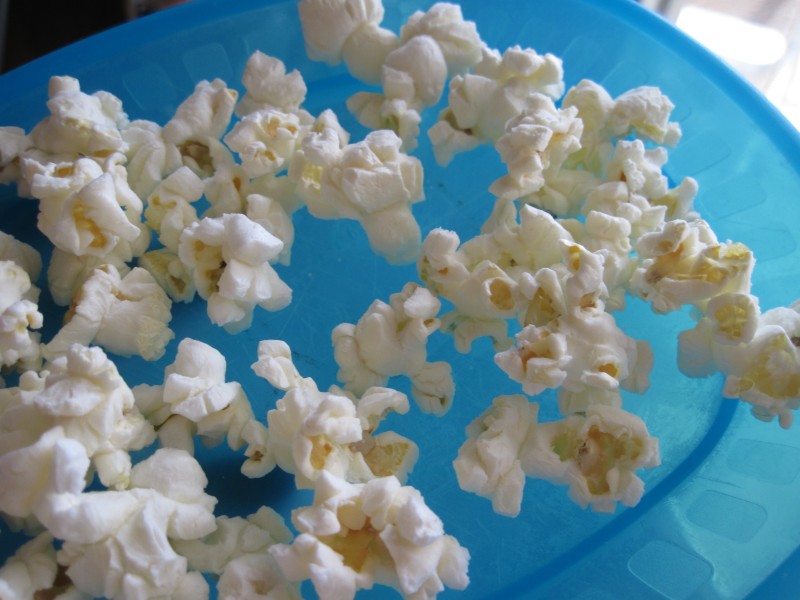 Our "heaven" snack.
The Call of Matthew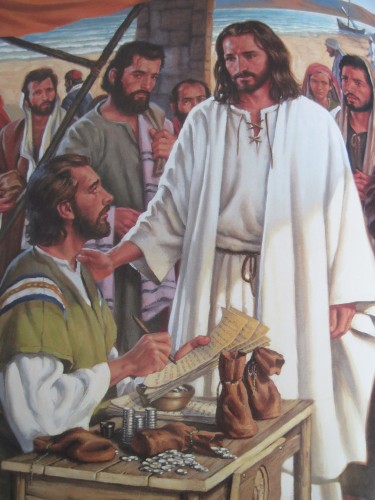 We did some coloring, page HERE.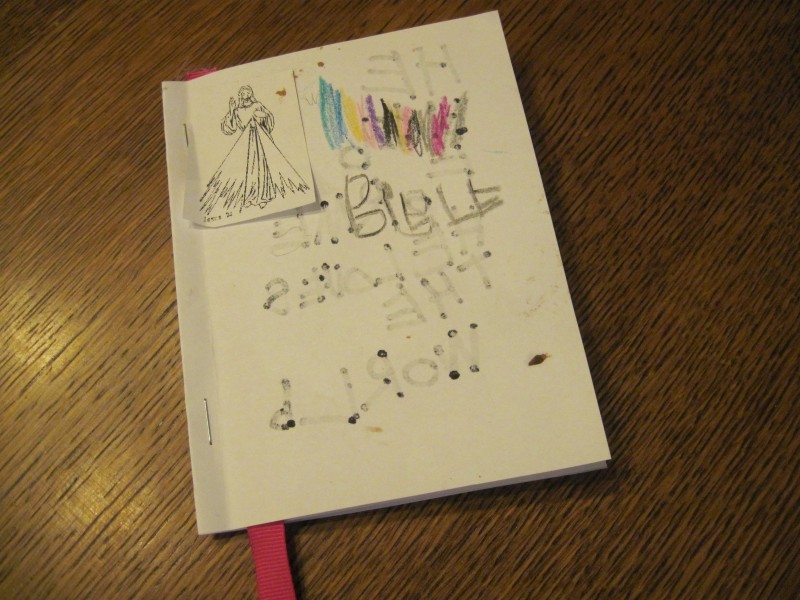 Since Matthew wrote one of the Gospels our craft today was making a "Bible".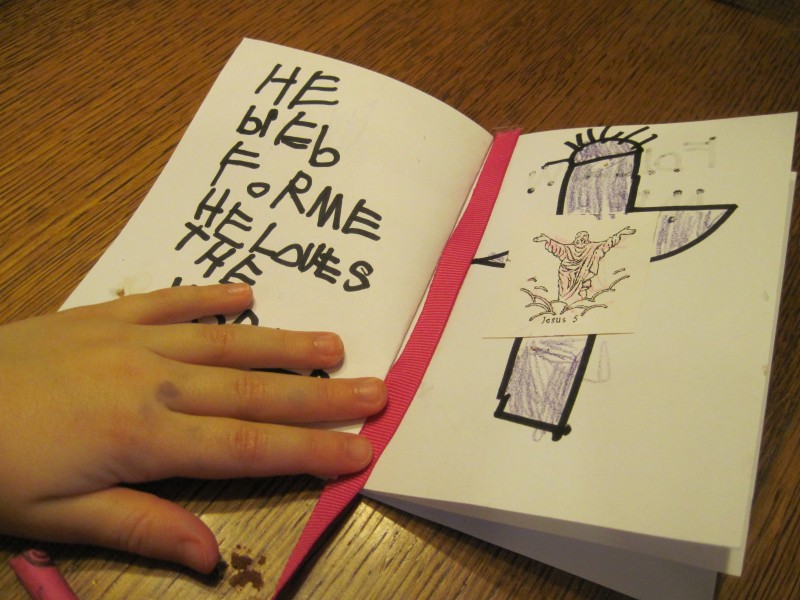 I got images of Jesus from HERE.
Our snack was  a bit of a stretch, but I'm getting very good at "stretching" things!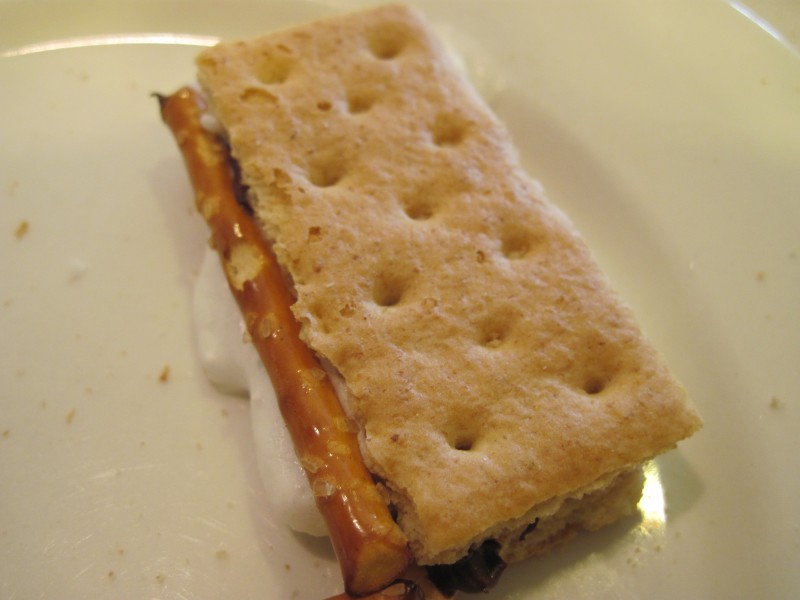 S'more's books…at least they tasted delicious!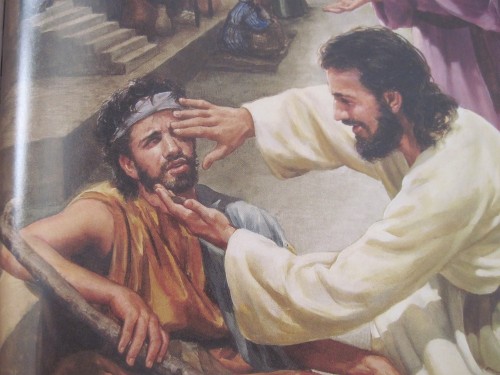 Jesus Heals a Blind Man.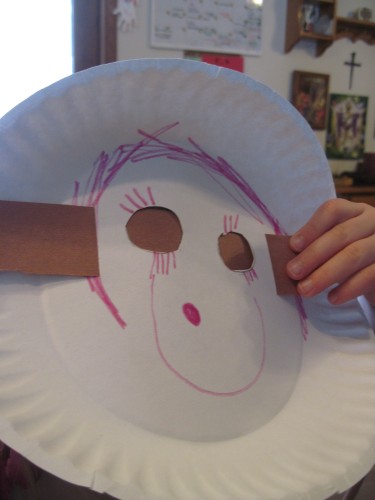 He was blind.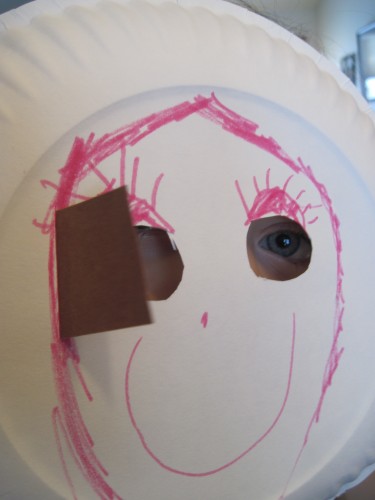 Then he could see.
For our snack today I thought more of my homemade dark chocolate pudding would be fitting, for the "mud", but the babies were over the pudding, "this is not delicious". I have been told.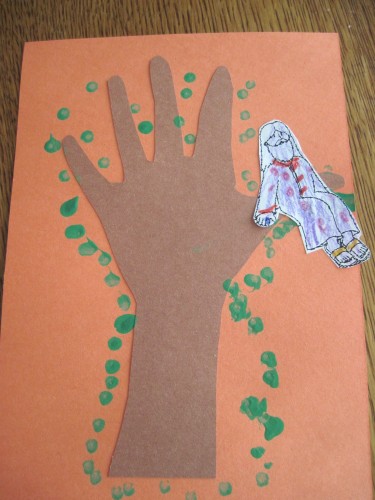 And our the last lesson we got to this third week, Zacchaeus the Publican. I adapted our craft from this one.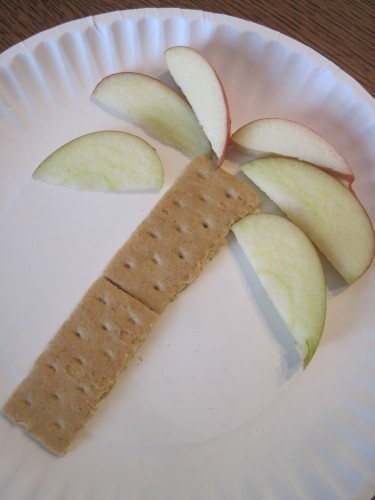 And we ate some sycamore trees which Clara called me on and told me "these are palm trees Mama." Yes, they are indeed.