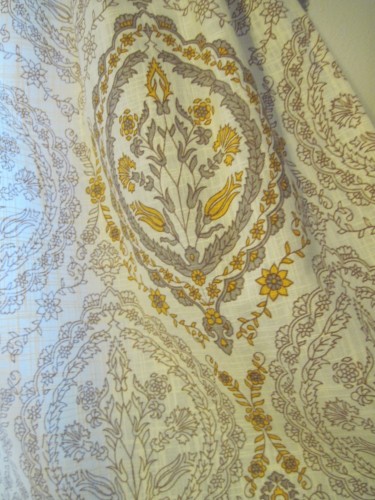 For three years I've wanted to pretty up our bedroom and turn it into the retreat I need at the end of a long day. But if you know me you know how overwhelming such a thing can be, fun, but overwhelming. I'm not very good, ok, I can be terrible at making up my mind (never go shoe shopping with me!).
First I had to find some curtains and decide if I was going to go "modern" or "classic". I stuck to a "grown up lady" look and a year later (!) found these curtains online. Gray and mustard, I was in love! I was in even more love after they went on sale. They're on sale again now!
But then came deciding on paint for the walls….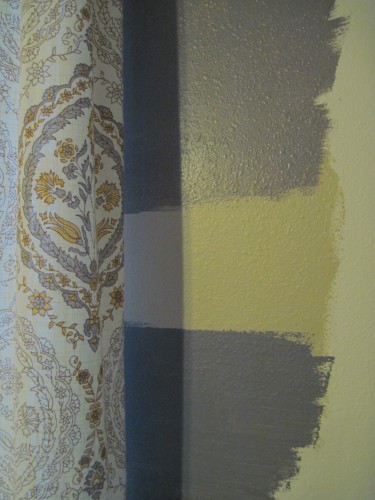 Gray tone? Browns?
Our room doesn't get a lot of sunlight and has wood trim and doors, oh and our furniture is wood…many trouble spots.
I didn't really want to go with brown but,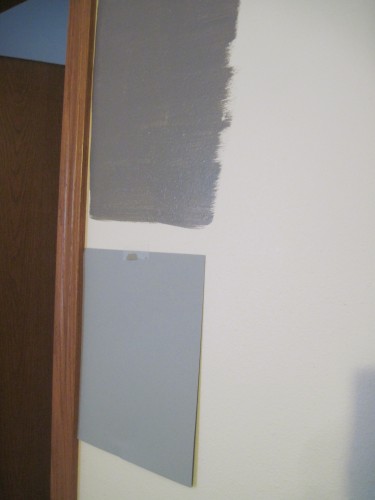 it was becoming impossible to find the right gray! I was done with it.
I found a brown piece of scrapbook paper at Hobby Lobby, sent Phil to Lowe's and he made the final decision.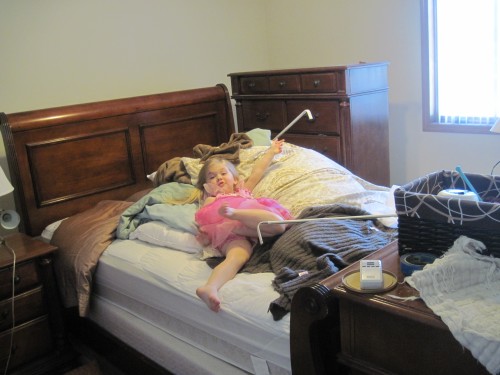 So long white walls!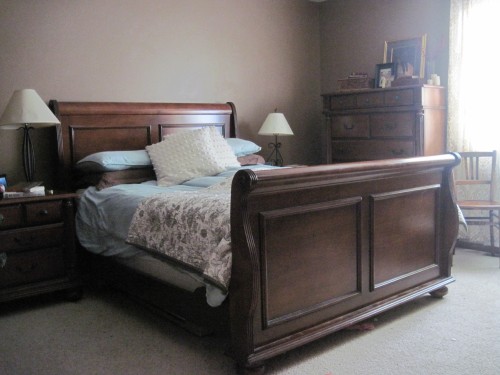 Welcome to Luxuryville!
*NOT pictured here; two weeks worth of laundry, shoes, sippy cups, unmatched socks, Hobby Lobby bags and all things taken off our walls sitting around collecting dust. Don't look on the other side of the room.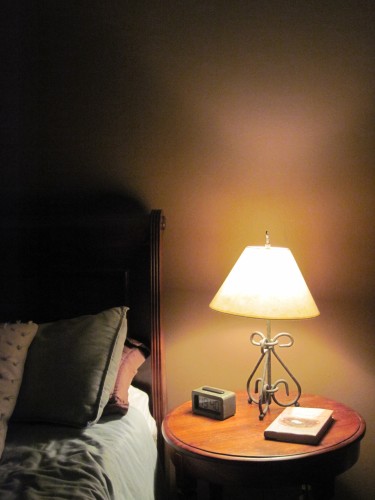 Too much brown? Probably, but I don't care anymore.
At night when I curl up go splat into bed, I feel like a Queen Mama Bear so cozy in my Mama Cave!
Now, who knows when I'll ever get around to hanging anything back on my beautiful brown walls or doing any "decorating" in here. For now, I'm good with just trying to keep it picked up and clutter free.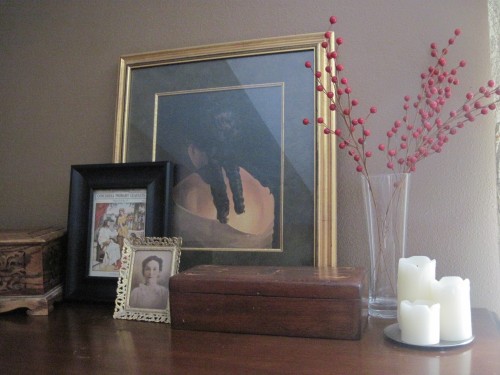 Ok, there's some pretties. Give me a few days, there will be a line of nighttime water glasses all over this dresser.