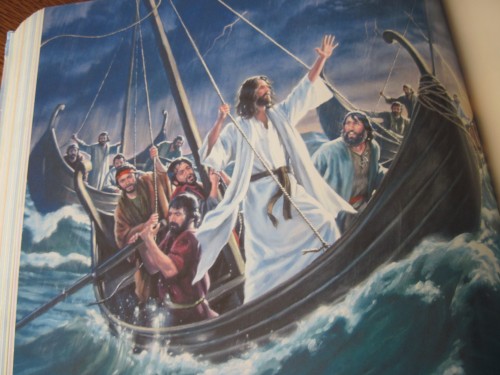 We haven't been able to get to all our Jesus Tree lessons but here are the ones we did for days 13 to 19 of Lent.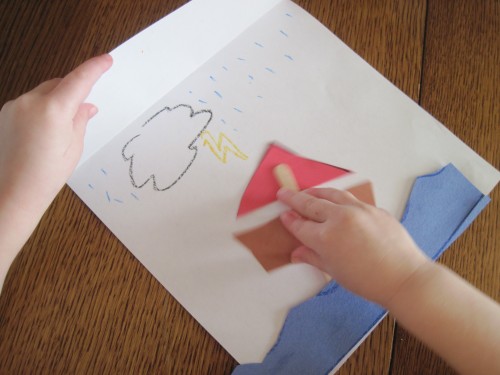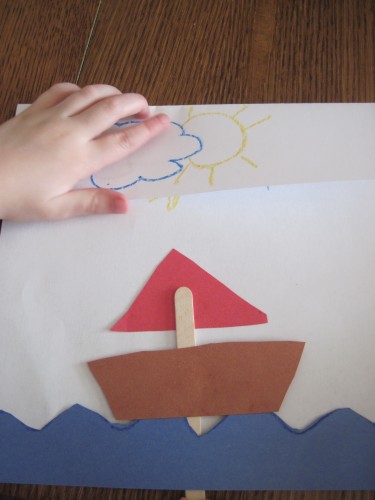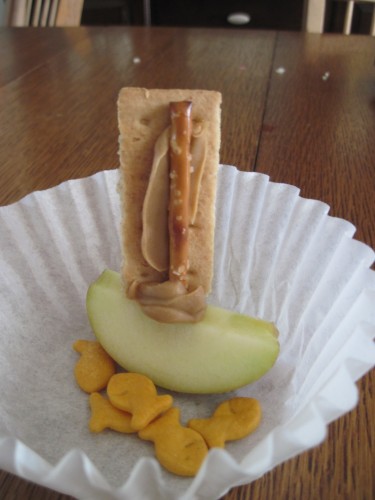 Our snack this day. That's supposed to be a boat!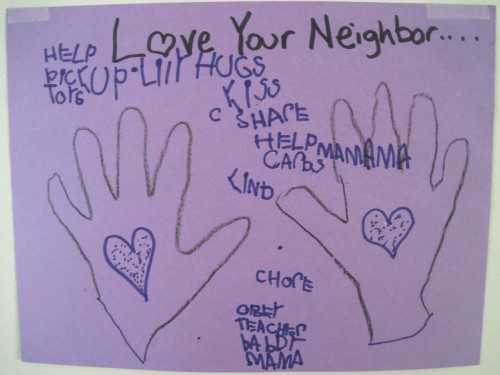 Our Good Samaritan craft, Helping Hands. We discussed ways we can "love our neighbors".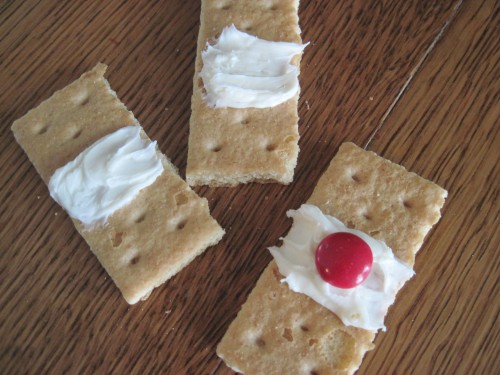 Then we ate band-aids!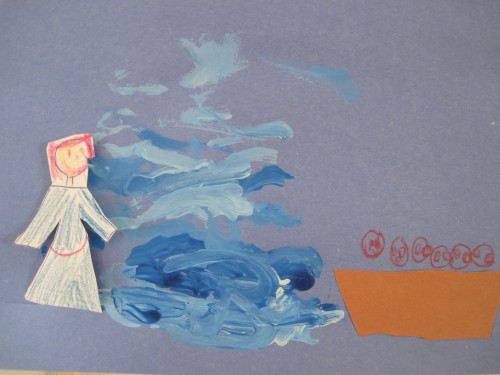 Jesus Walks on the Water craft, nice idea HERE.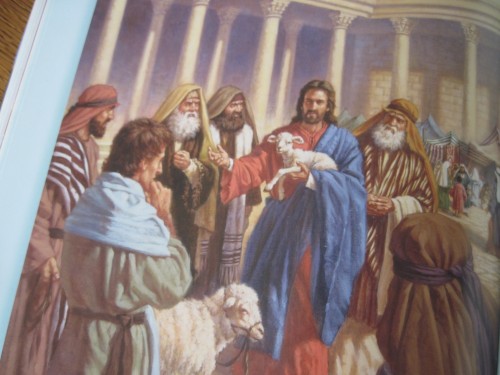 The Lost Sheep and The Good Shepherd.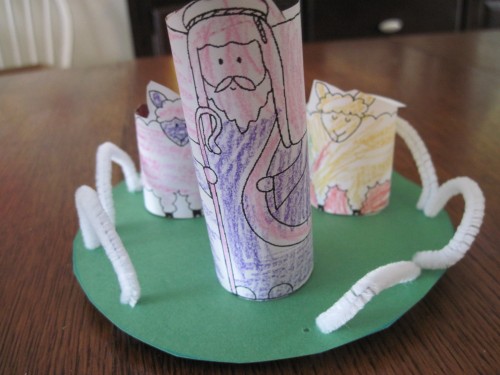 Our Good Shepherd with little lambs, Lily and Clara.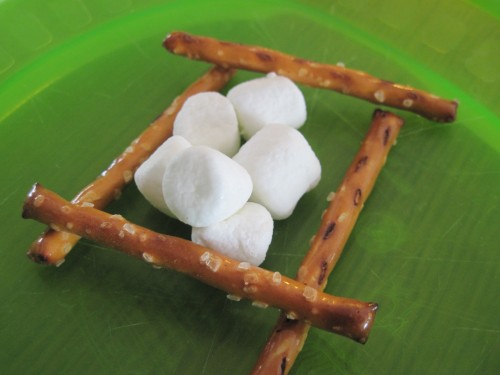 The rowdy sheep in their pin.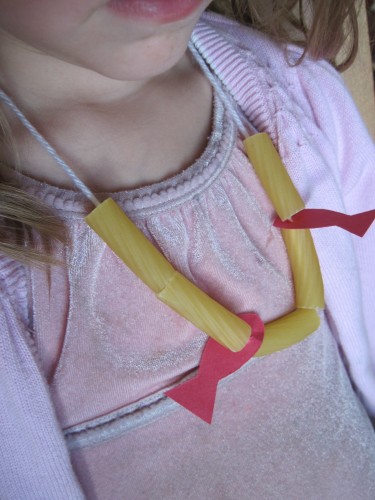 Jesus feeds the Multitude with 5 loaves and 2 fish.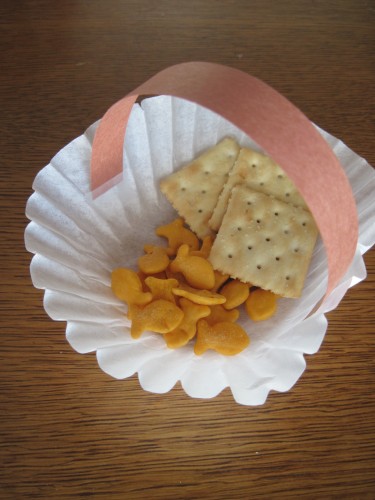 We ate "Loaves and Fish" in a basket while we watched this video.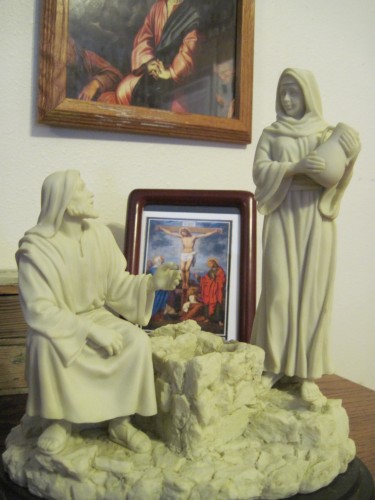 And I was very happy to have this little figurine (thank you Aunty Leah!) for our lesson on the Samaritan Woman at the Well. Perfect!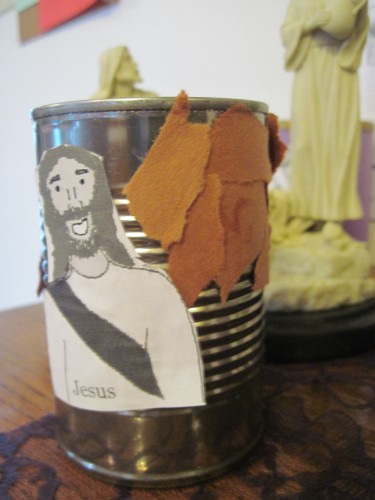 Ok, this craft was a stretch, we made Jesus wells. Jesus, giving us Living Water.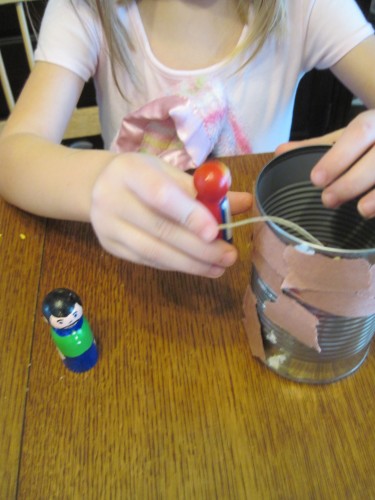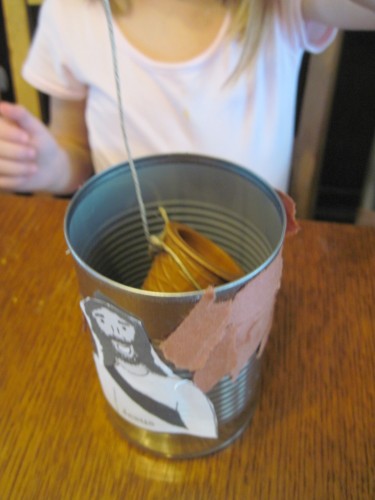 This quickly turned into more than I'd have liked it to when the girls took there wells to the bathroom for more water….gluey cans, construction paper and water not pretty.
Click HERE for more on using a Jesus Tree during Lent.
And for any of you that might be interested, I'm hoping to put together a full lesson plan for all 40+ days of Lent. This will include where the readings are found, links to crafts, snack ideas and coloring pages for each day. I'll make that available here….someday.