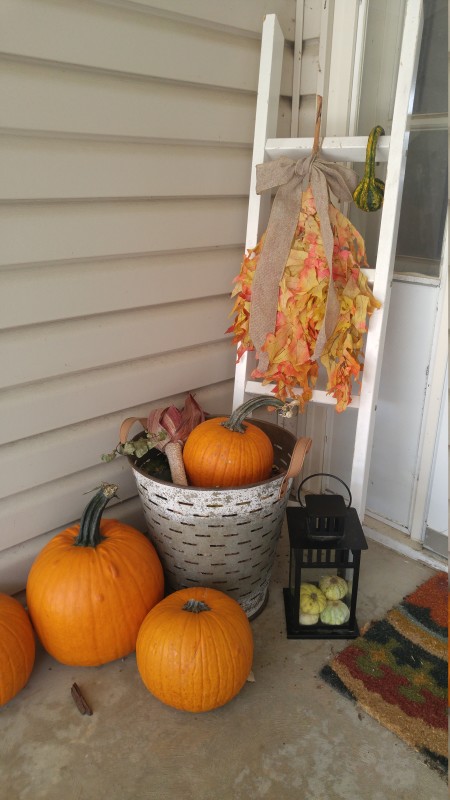 Living Seasonally 
Thou comest, Autumn, heralded by the rain,
With banners, by great gales incessant fanned,
Brighter than brightest silks of Samarcand,
And stately oxen harnessed to thy wain!
Thou standest, like imperial Charlemagne,
Upon thy bridge of gold; thy royal hand
Outstretched with benedictions o'er the land,
Blessing the farms through all thy vast domain!
Thy shield is the red harvest moon, suspended
So long beneath the heaven's o'er-hanging eaves;
Thy steps are by the farmer's prayers attended;
Like flames upon an altar shine the sheaves;
And, following thee, in thy ovation splendid,
Thine almoner, the wind, scatters the golden leaves!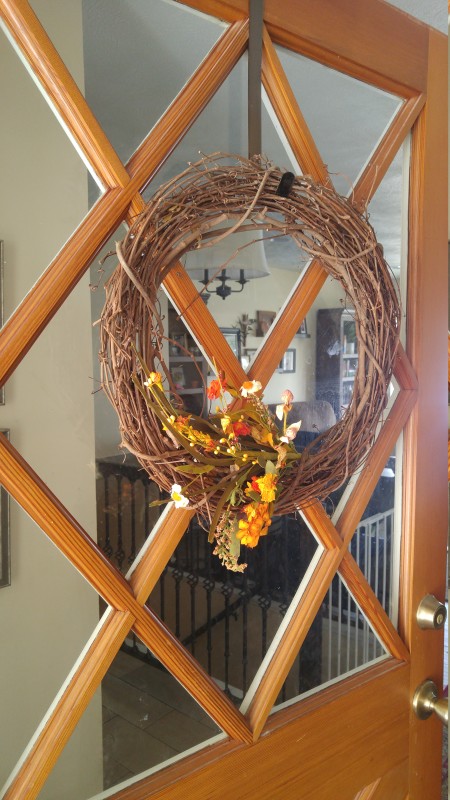 The Fall decorations are going up in the house. A new cozy throw is on the couch. Our weather is back and forth. When Fall began it was too HOT to even think about cozy throws, I held off on putting that out so I wouldn't gag.
But our days are finally starting to be more pleasant, warm or cool and rainy, but pleasant. And as always as I begin to prepare for this next season my brain shorts a circuit from excitement and too many wonderful ideas I know I'll never get around to.