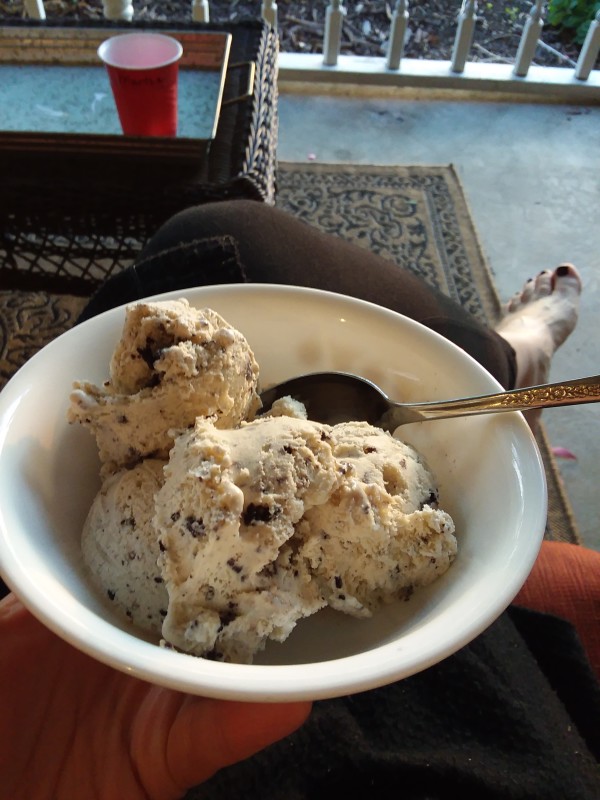 Living Seasonally
Summer seems like it would the season to kick back and relax a little. It's not. The schedule fills up, Phil is still busy as ever and the days fly by. But at least there's ice cream and watermelon and iced tea on the porch.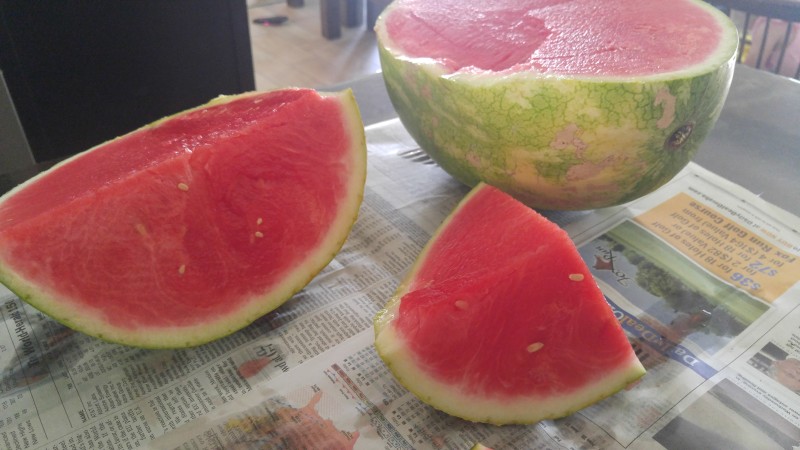 Giving Thanks
For children who, even though they fight like they're in the MMA, still play together most of the day.
For not having to coat, glove, hat and boot babies 7 times a day.
For grass that finally filled in the backyard, go away mud!
For some cool Summer days.
For a break from the routines that fill the rest of our year.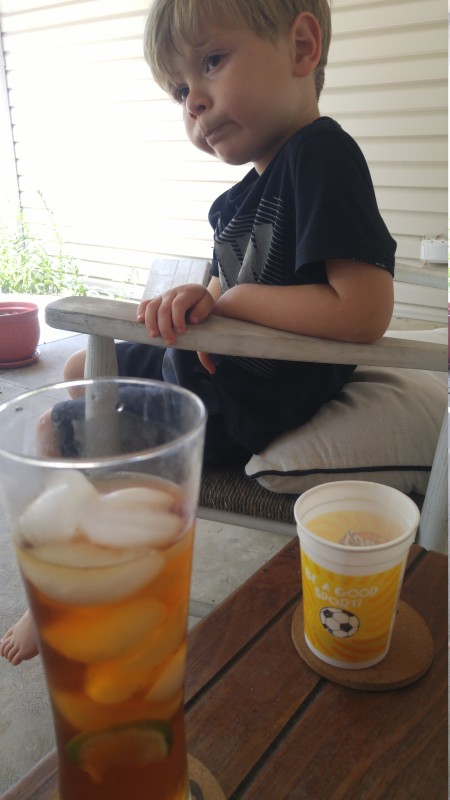 Turning Pages
I've finished listening to or reading 5 of the 8 books in the Anne of Green Gables series and I've loved them. This is something I've wanted to do for years, I'm so glad I've finally gotten to it. I've laughed, I've cried and had such a good time with Anne and company.
I also finished A Wrinkle in Time which I enjoyed until I got half way into it, trudged through some weird and depressing chapters which made me want to put it down, pressed on then got back on track and enjoyed the end as well. I'm curious about the next books in the series.
Some of the babies have read or are reading:
A Dangerous Journey
The Moffats
Blaze and the Forest Fire
Audio:
Jeremy Thatcher Dragon Hatcher
Gone Away Lake
Return to Gone Away 
I'm hoping our upcoming vacation will allow us time to get some audio books in that I've wanted them to read this Summer as well.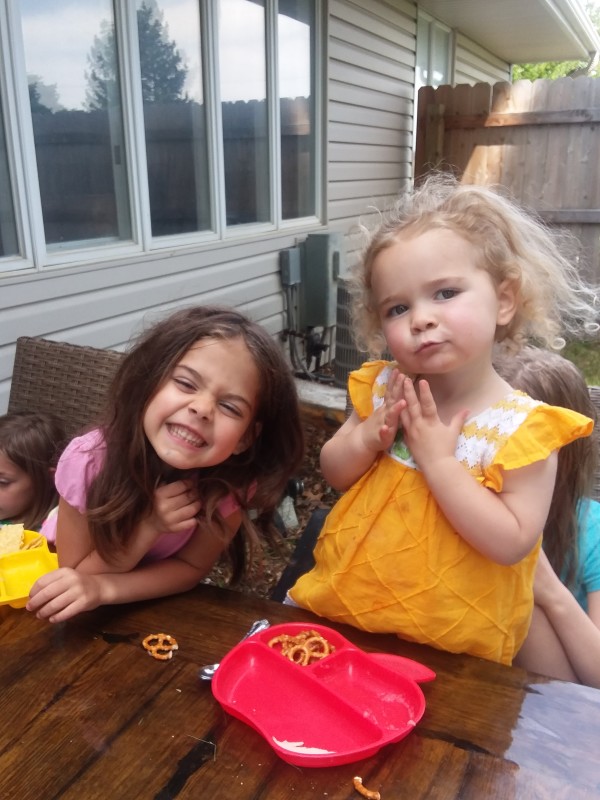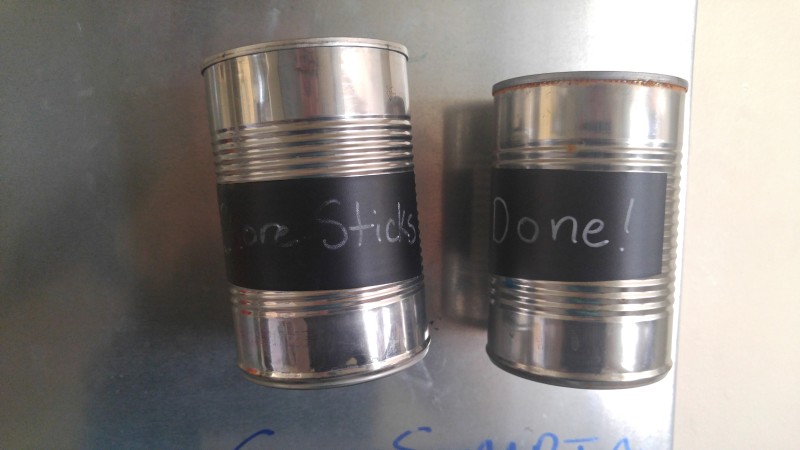 Establishing Rhythm
To keep us on track and to not DROWN in our filth this Summer I instituted "Chore Sticks" and "Zone Time" and it has helped keep the house a lot tidier. 2 times a day the babies choose a stick with a chore on it and get it done. Then once in the afternoon they each report to their "zone" a room in the house and work on cleaning it up. Boom.
I think I'll miss this part of our daily schedule once school starts but hope to keep it going on weekends.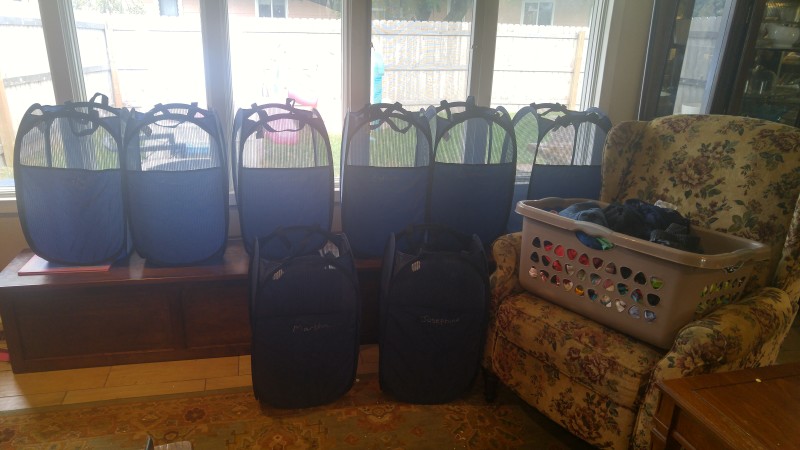 Cultivating Simplicity 
Laundry is an ongoing battle. I'm trying something new to streamline the sorting and putting away of the kids clothes. I bought these mesh hampers, one for each baby. I wrote their names on them. Saturdays are for putting away their clean clothes. Instead of Mama sorting and folding it all, now I just toss each baby's clothes into their hamper and off they go to put them away themselves. Much faster.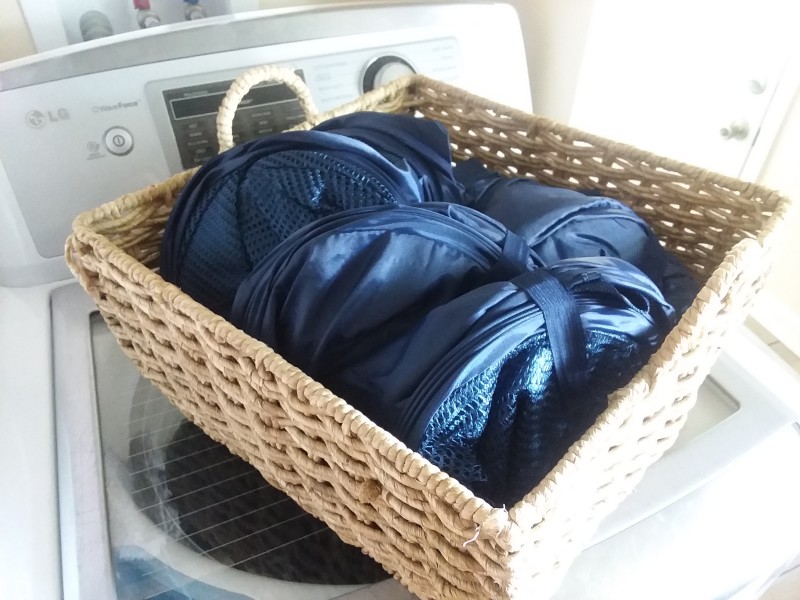 I love how they fold up so I can stash them in the laundry room out of the way. It's all working pretty well so far!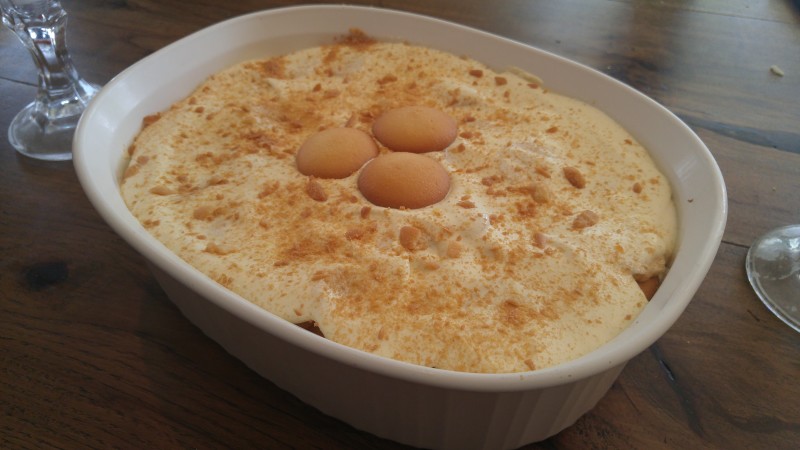 Nurturing Hearts
There have been many days on the Church Calendar we've observed in June. We don't do a lot for all of them, just some teaching and some token of remembrance. For Trinity Sunday, my Aunt Leah's Banana Pudding….with a trinity of Nilla Waffers.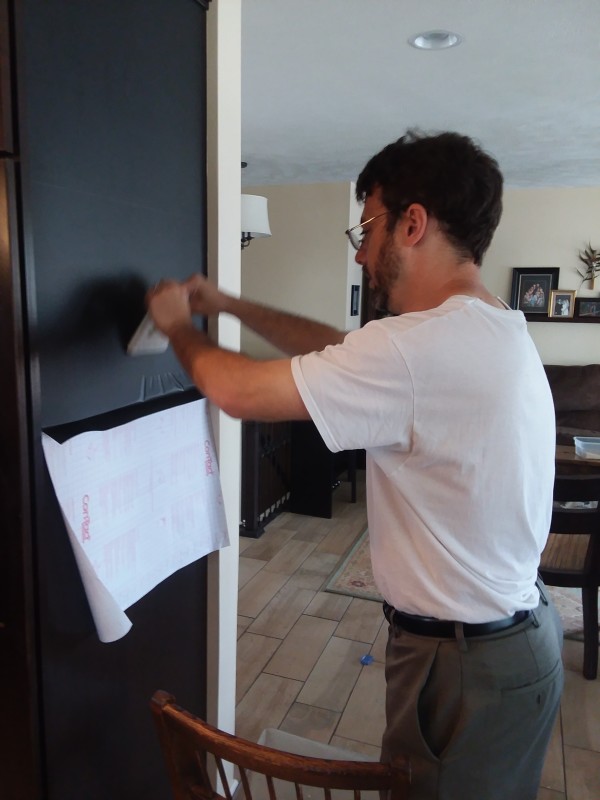 I redid our Family Routines and Liturgical Wall with help from Phil. This is an adhesive chalk board paper, Contact Paper brand. Now I can use the entire space I only used part of before. It's a good visual for the babies to see what season of the church year we are in. I also add here our catechesis, hymns and prayers for each season to keep me on track.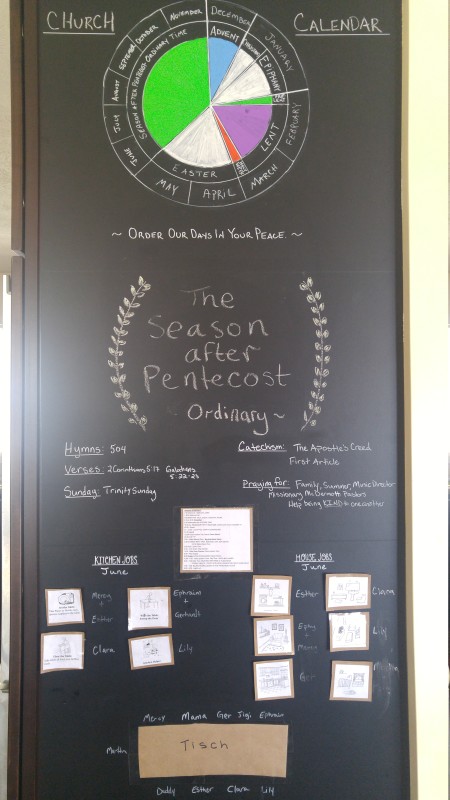 Here is also where I keep our daily schedule, the babies can see which jobs they are responsible for and we all know who is sitting where at meal times.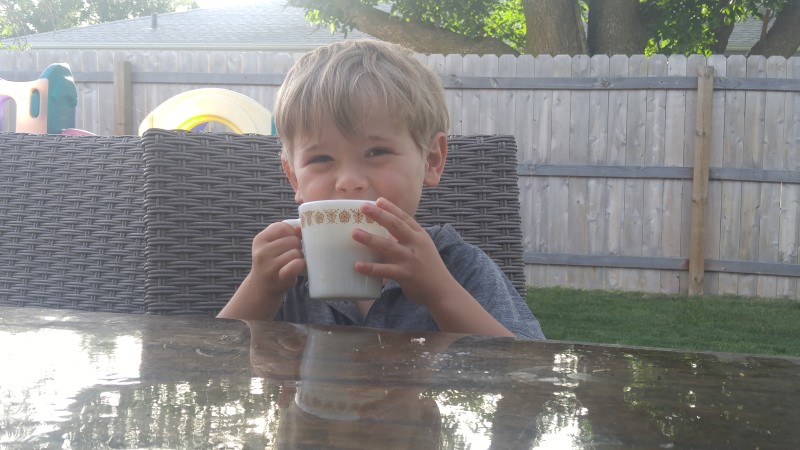 Nurturing Senses
The girls and Gerhardt have had fun making tons of friendship bracelets.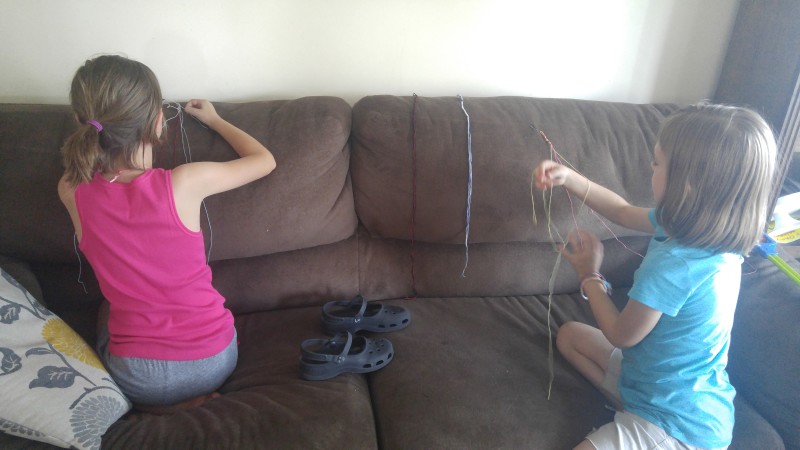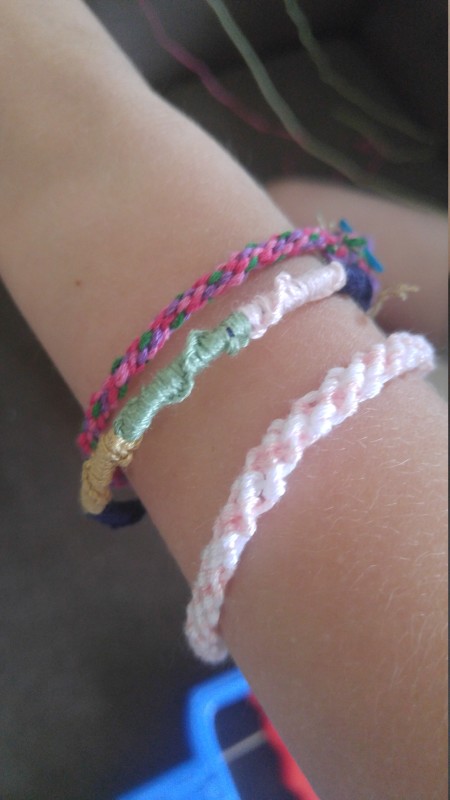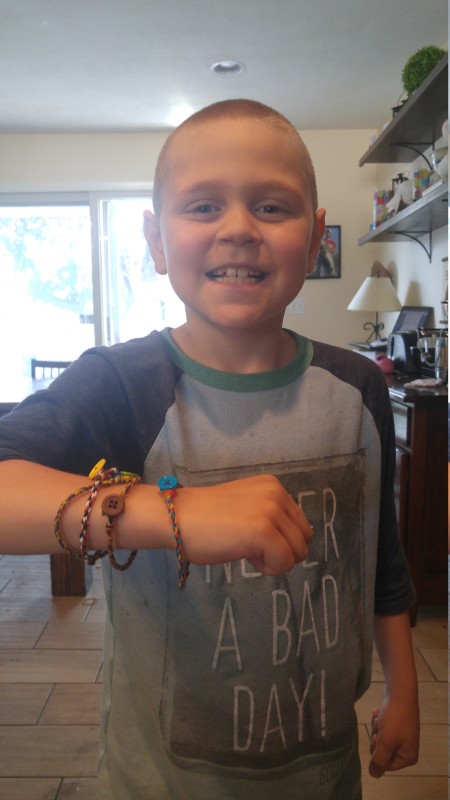 The creativity of these kids is really something to see. I love the imaginations they all have.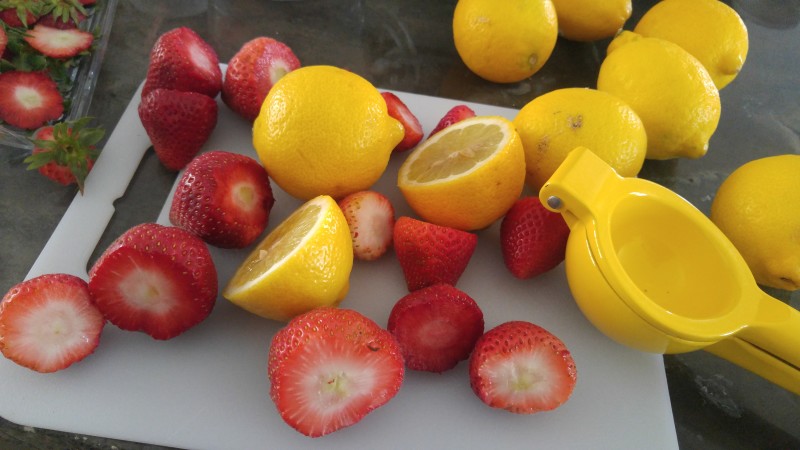 Nurturing Bodies
Summertime is the season to make some of the fun recipes that are yummy and cool you off. I got around to this recipe for Strawberry Lemonade this year. Oh my goodness. The goodness!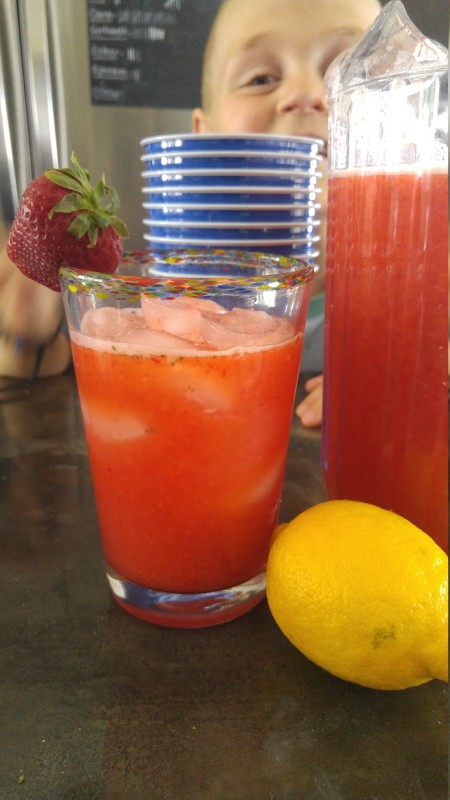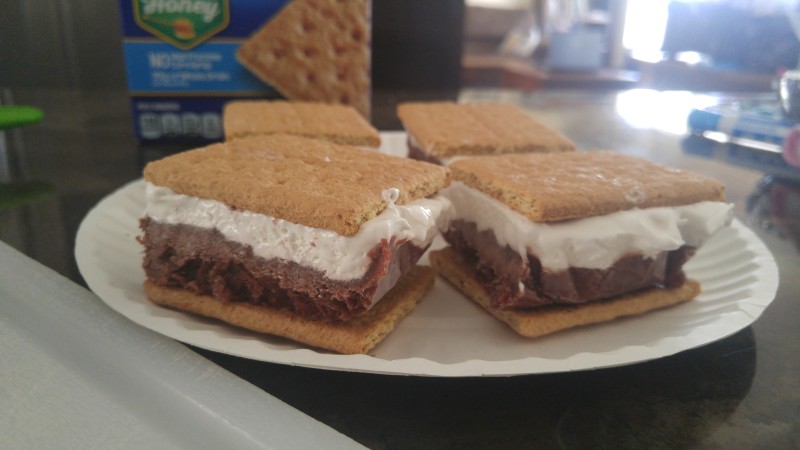 And Frozen S'Mores minus the cream cheese, cuz, gross. Mmmm. Eating these is not for the faint of heart though. Messes messes.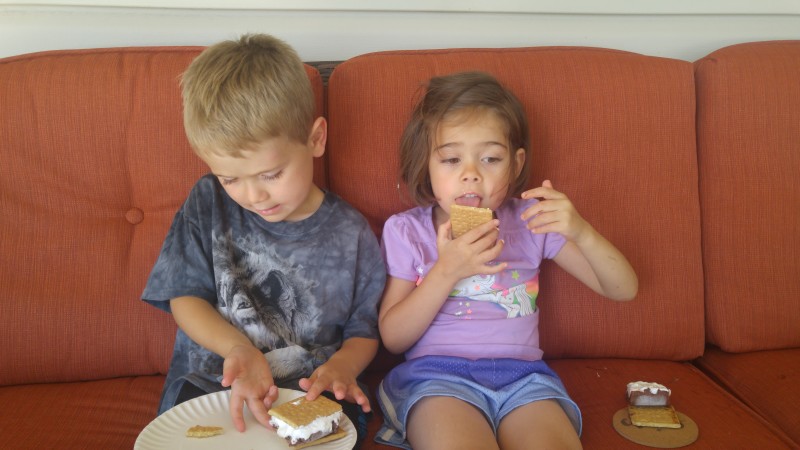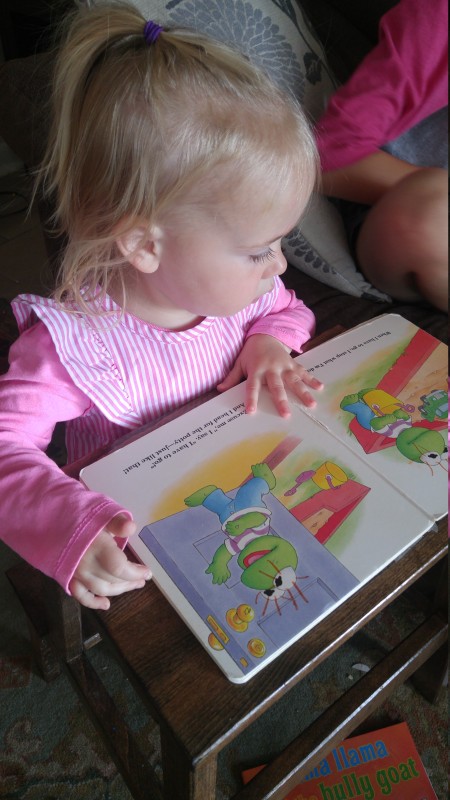 For a couple weeks in June I worked pretty hard with Josephine on potty training. She studied up on it as best she could but it didn't take so we'll try again after school gets started back.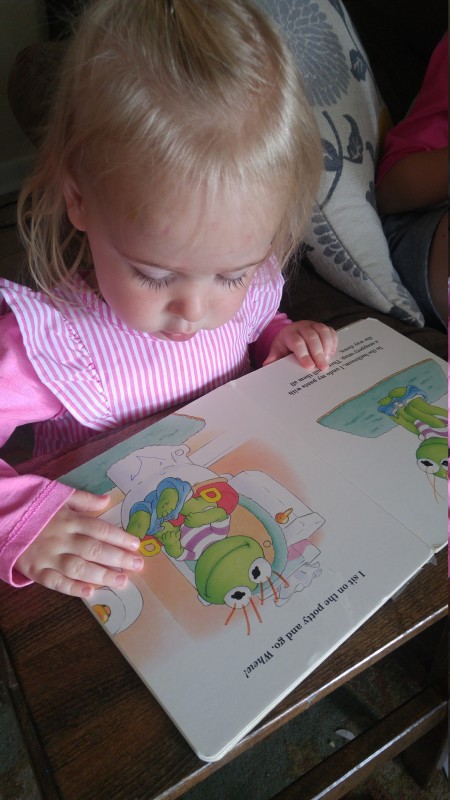 Tending the Earth
We let the babies come upstairs after "bedtime" to see the fireflies or lightning bugs as I grew up calling them. They were so excited.
Capturing Time