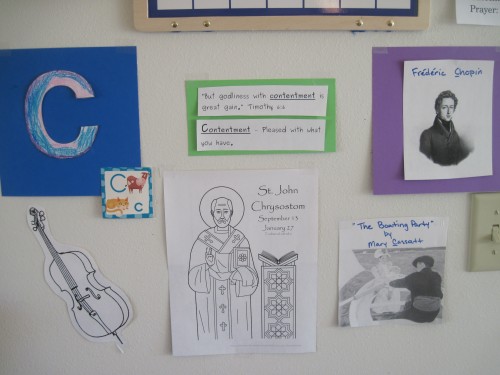 Virtue and Vocabulary: Contentment – "But godliness with contentment is great gain." Timothy 6:6
Activities:
Letter C writing and craft
Watch Chrysanthemum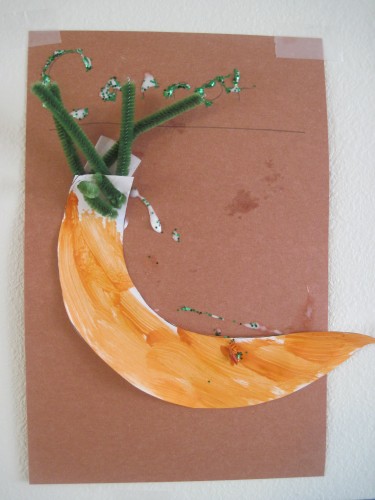 Practice writing "C" words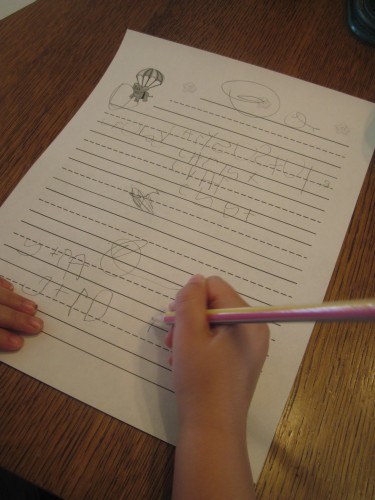 It's funny how Lily can now write many letters without seeing them first. I'm amazed at how littles learn these things. I've noticed she writes some of her letters backwards, but I'm not saying anything to her about that right now. She actually corrected her "s" all by herself.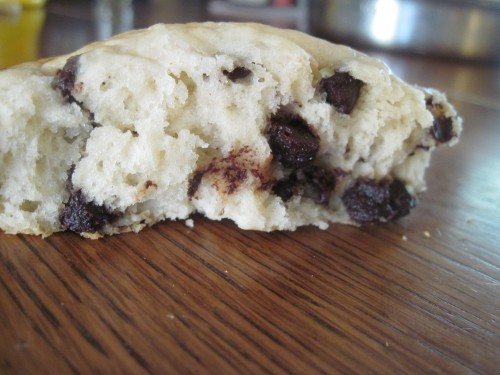 Bake Chocolate Chip Scones! Mmmm. I really can't get enough of these right now.
Saint: John Chrysostom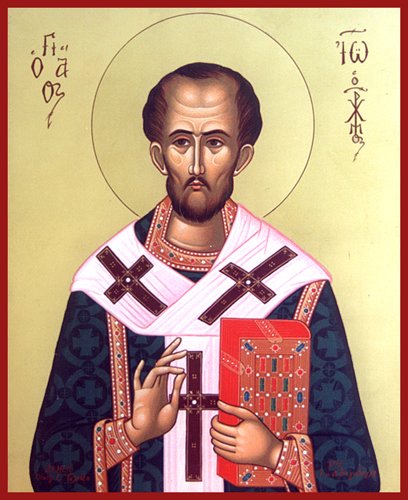 Activities:
Read about Chrysostom HERE
Coloring page and Golden Mouth face craft which was totally corny but was fun to let Lily draw a face.
Collect food for a food pantry (I forgot to do this, but want to in the future)
Celebrate St. Chrysostom's Feast Day on Sept. 13 in some churches or January 27th in others.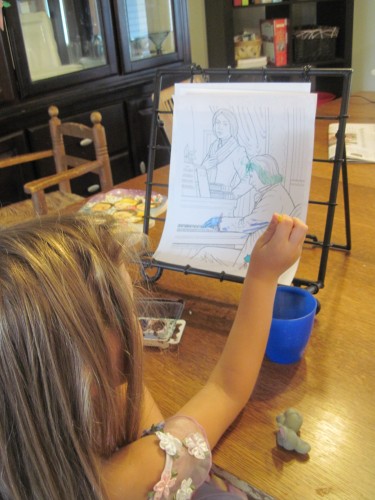 Painting Chopin like a real artist.
 Composer: Frederic Chopin
Activities:
Read about Chopin HERE
Coloring Page HERE
Listen to Chopin
Instrument: the Cello
Activity:
Listen to a Cello and Bach's Cello Suite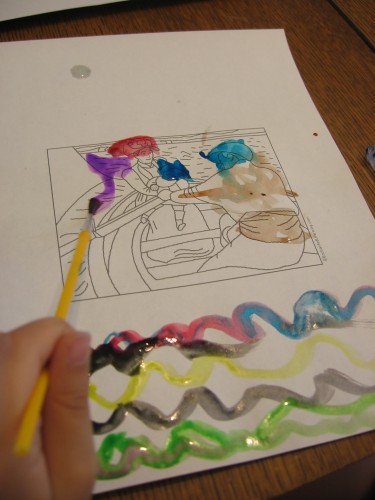 Artist: Mary Cassatt
Activities:
Read about Cassatt HERE
Look at her art work, discuss and Paint some of her works HERE, HERE, and HERE. And THIS PAGE has a lot of art to color!