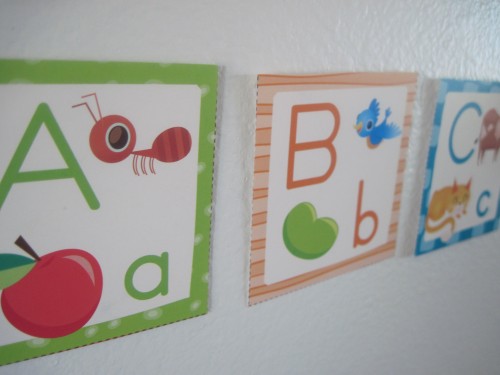 12 more days until the new school year begins!! I look forward to a new rhythm and phase of life around here. Clara will be away in the morning at preschool leaving me with Lily, Gerhardt, Esther and soon after, our new baby. Lunch time will be quick then Lily will go off for preschool in the afternoon. I'm eager to see how those afternoons go with most of the babies down for quiet-time. Who knows, I just might begin to have some time for myself and hmm, maybe a few crafts?
Looking ahead I've started to plan out our "Home Learning". We won't be Home Schooling our children. As appealing as it sounds to me at times for many reasons, there are many other reasons why we have decided that this just won't work for our family. There are however many things we feel are important for our children to learn and know those aren't always taught in the Public Schools, so we intend as best as we can, to supplement their education at home starting little while they are little and eventually who knows, Latin (Phil)? Greek(Phil)? Computer Engineering(Uh, Phil)?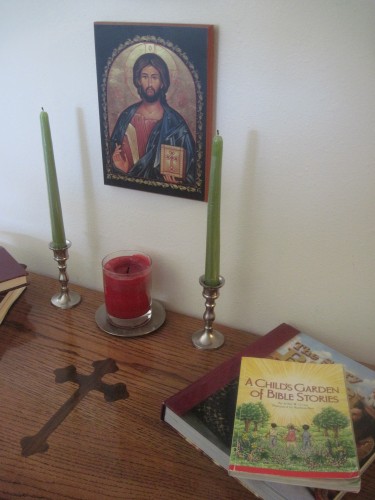 As important as their education is, our children's Spiritual education and guidance is most important to us as parents. So to the extent that I can do it, this will be my focus during the time I have them at home.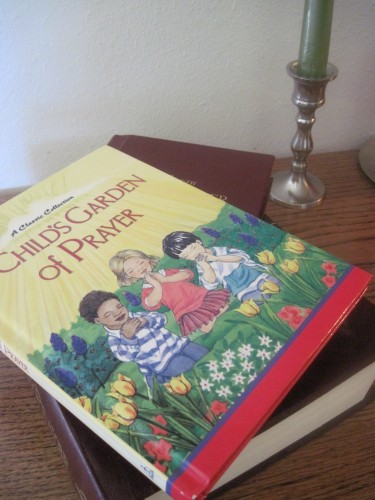 I've come up with a guide for what we'll be learning Weekly and Monthly. I'll try to incorporate some of it each day. I realize that our days have to flexible and there will be those times that the only thing we accomplish will be getting to the end of that day!
2012-2013 Learning:
Weekly
ABCs – Alphabet of Saints and Virtues (I came across this Catholic preschool curriculum and thought it was a great idea. I kind of want to get one for us, but in the meantime I'm coming up with my own. I hope to post about this sometime.)

Reading – Books beginning with Letter of the Week or Theme of Season

Scripture Memory – one verse a week (Virtue verse or Seasonal verse)
Bible Story Lesson and Craft- in Evenings before Bed Time and/or Morning
Monthly
Hymn – Learn a new Hymn each month

Lord's Prayer – Evenings

Apostle's Creed – One line a month. Nice coloring pages HERE

Additional Saints Appropriate to the Month
Holiday and Crafts Appropriate to Month
Prayer – Use Liturgical Table and candles to pray throughout the day,  pray for a different Pastor or Missionary (and learn about their State or Country) each month.

Service Project – Make a card, make a visit, Donate something
Music – Instrument, Composer, Classical piece each month 



That's my outline, now to fill in the daily details... I'm not promising myself anything, 




we'll see how it goes but I need to have some kind of goals for the time I have at home with my babies. 




What about you? Do you have a plan for the school year? I'd love to hear about it.