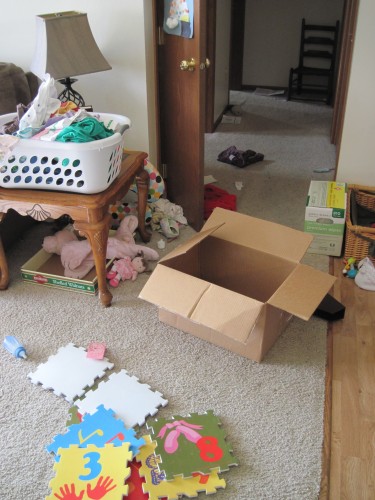 Many days you're just "surviving"…getting through. And trying not to feel overwhelmed by all that goes undone and how quickly everything self-destructs, unravels, gets messy and starts all over again.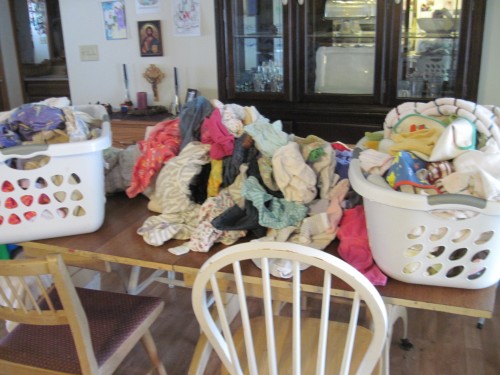 You know that if you don't sweep 3 times, do 3 loads of laundry and 2 loads of dishes everyday you'll soon be living in a cesspool with lots of dirty, starving, naked people.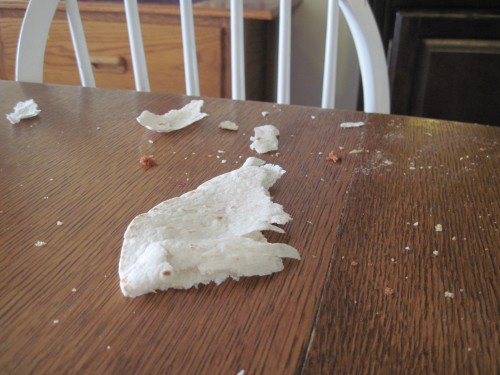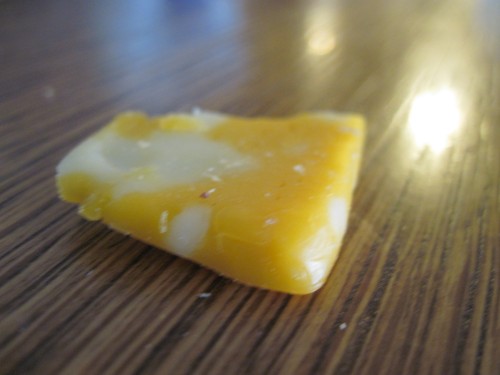 Forget about "who moved my cheese?" just tell me how long it's been sitting here.
And when you really are trying on those days to keep this house together, that's when no one is happy, everyone needs something right now and at least 1-2 babies are crying for most of the day.  You'd just sit down and cry if you could find somewhere to do that and if you had the energy.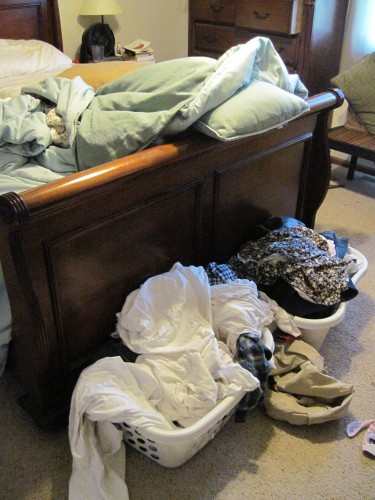 Remember the bedroom that used to be your tidy peaceful sanctuary? I don't either.
So, you just keep moving and waiting for PJs and bedtime…the gift that always comes at the end of the day no matter how bad it gets.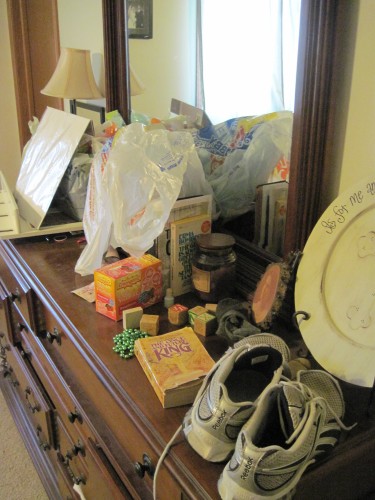 There was once a dresser here.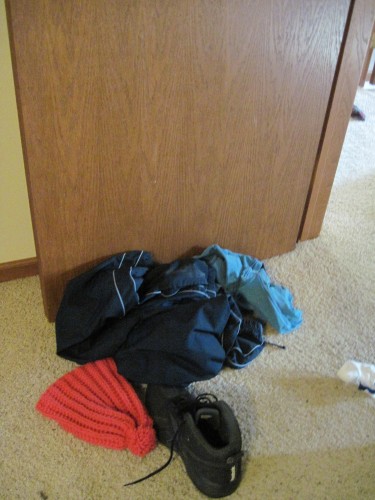 You begin to learn valuable things like, how well dirty clothes make a great door stop.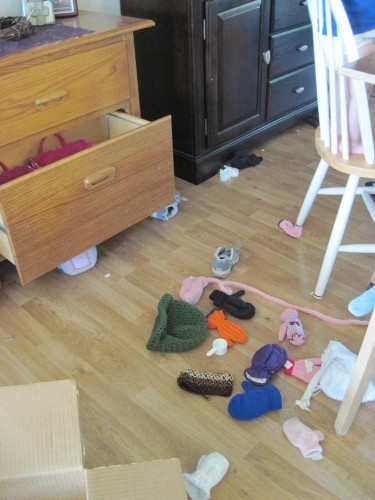 I just keep thinking, "In 6 months this is gonna be real hard to pick up!"
I'd love to say, come on over to my house, grab a cup of coffee, stay a while. But alas, if you do come to my house right now and find it within yourself to stay for a while the only thing you'll want to grab will be some dirty dishes out of the bedroom or a basket of clothes to fold while your coffee gets cold. You know, to help a sister out.
So, while I wait for chicken to marinade, I get diapers in the washing machine, rinse out stinky diaper pails and sit down to whine for a minute on my blog. Do I feel better? Nah, there's still old stickers stuck on the windows and sippy cups molding under the couch. But at least no one will be surprised to find me passed out in bed at 9 o'clock tonight.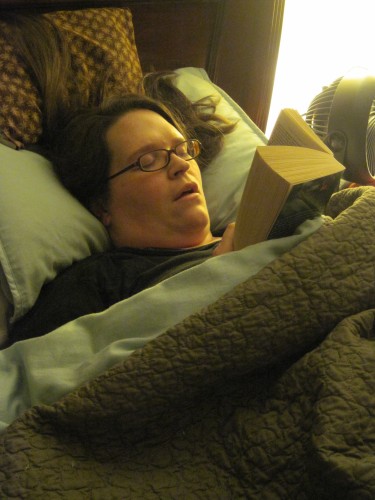 Of course by posting this picture I lose every last once of dignity and self-respect I have. I mean really. Jaba the Hut called…he wants his  neck back.
And if Phil ever takes a picture of me like this again revenge will be swift and merciless!