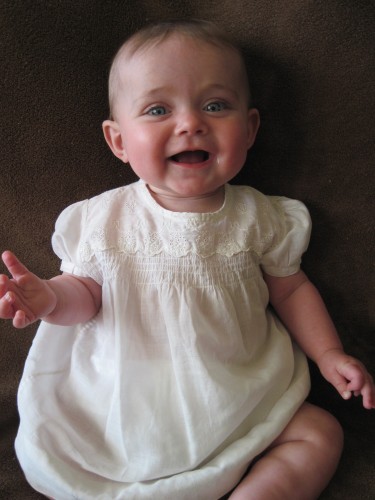 Before Esther turns seven months old I thought I'd better get her six month portrait done!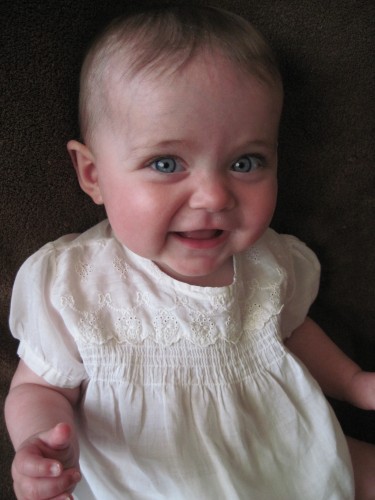 Weighing in at 15 lbs she's still our smallest baby, but in the "average" range. Which after our first two girls being "off the charts" big this is kind of nice.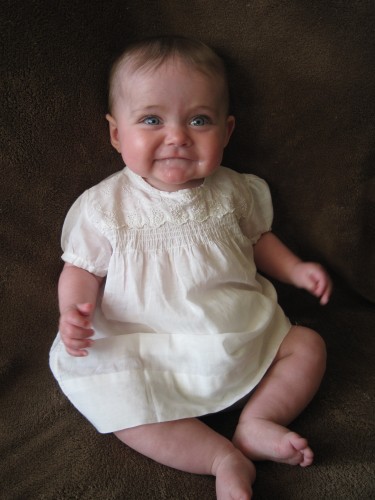 She's also still not rolling from her back but can go from her tummy to her back. And she doesn't seem to be in a hurry to use her legs for standing so basically she's just a sweet cute litttle blob.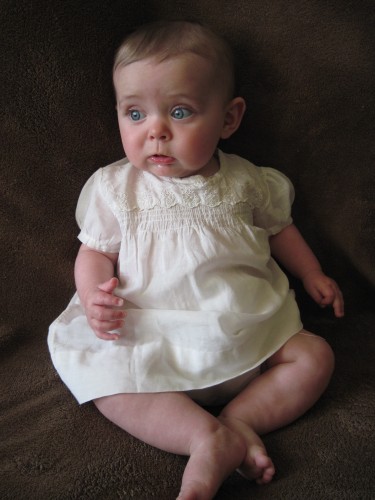 And that's ok Essie, Mama's a cute blob too.