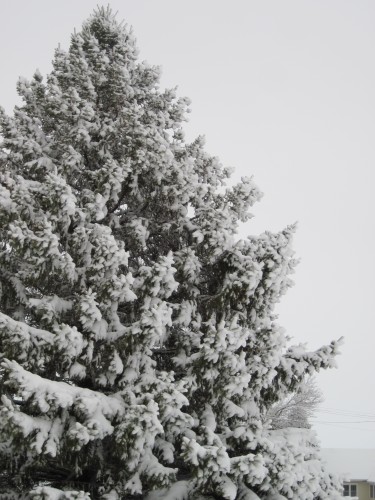 Our first snow of the season came today. We knew it was coming and the first fall is always breathtaking. You go about your morning wondering when it will start and the next time you glance out the window there it is, falling softly. You smile and tell the babies to look out the window. "Snow!" they yell, then jump around asking for their boots. You send them outside and they touch and taste it until there cold and want to come back in. It really is wonderful. Unfortunately, it just tends to overstay it's welcome!
Also this week: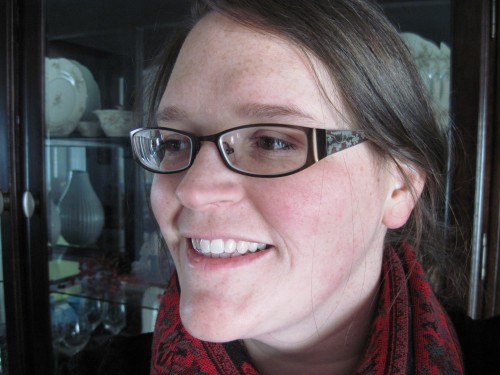 New glasses finally! Nothing crazy, just pretty and NO SCRATCHES! The world is streak free again!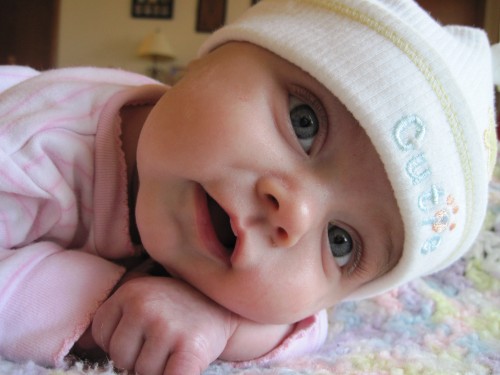 Esther enjoying her tummy time.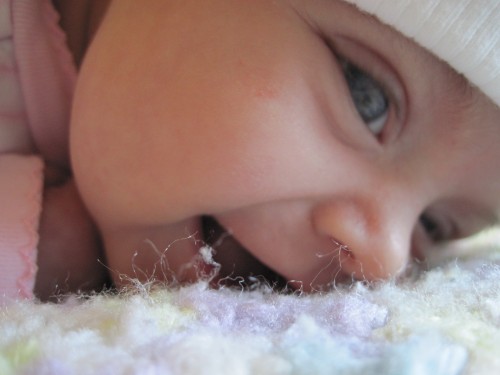 I just enjoyed her sweetness.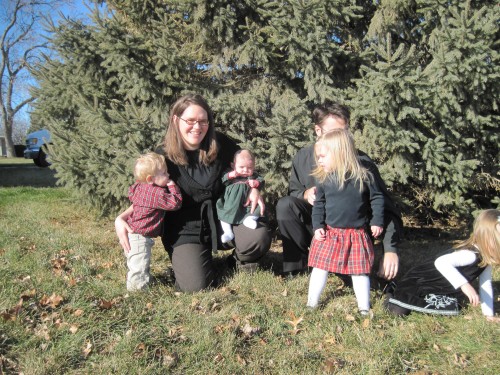 We attempted a family photo this week. Why does this always have to be so difficult?!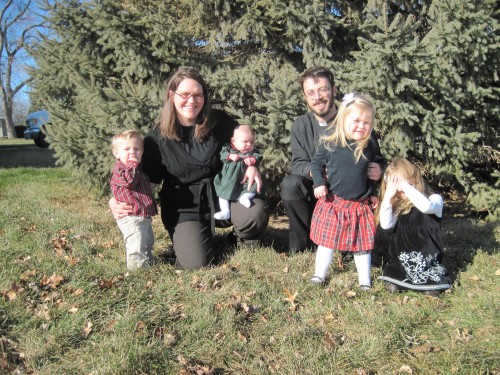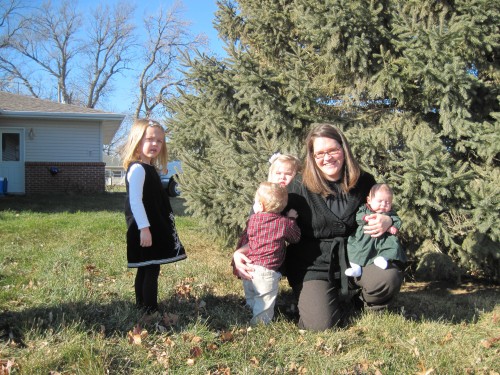 We finally gave up and tried again another day.
We did much better the next time…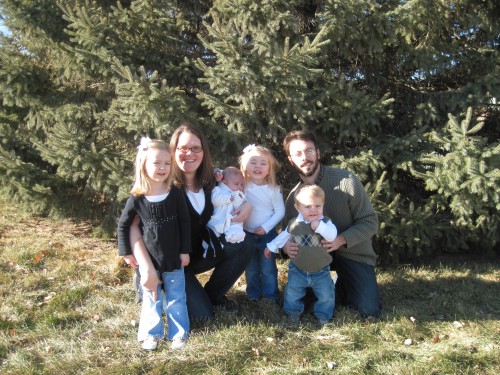 I'll leave you with a poem of the week:
"But that moment
when we climb into bed
on a winter's night,
letting our bodies lie down,
letting the day be over,
its not unlike the way gin
loosens the rope, lets float
the raft into its stillest waters.
Happy hour, when the landscape
loses its daylight meaning
as it slips into the silk of dusk
before night pours down its jazzy notes
in a cathedral of crushed velvet."
From "Gin" by Jacqueline Berger
Ah, letting the day be over. Some days, or weeks, I'm happy to let come to an end. To sit or stretch out in the silence and darkness and just savor those quiet hours when all are finally sleeping.