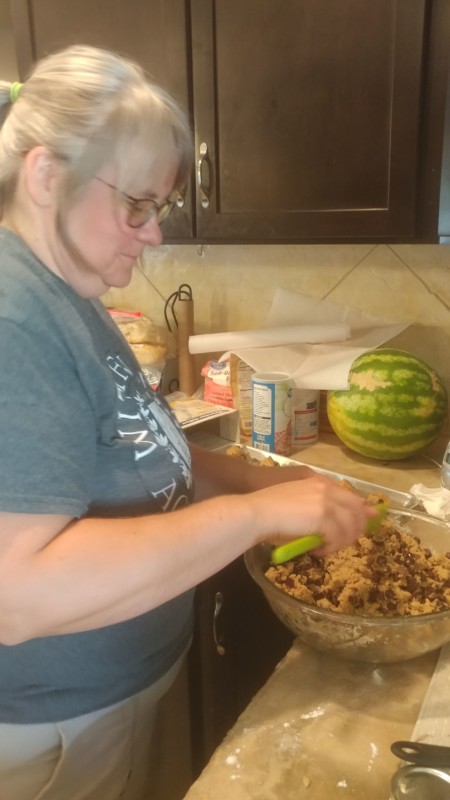 August 7: I'm not sure where the idea came from, maybe from me when Lily said she wanted to bake cookies and Kristina said she had a good cookie recipe, but we decided a chocolate chip cookie contest was a must. Which recipe would be better? The ladies set to work.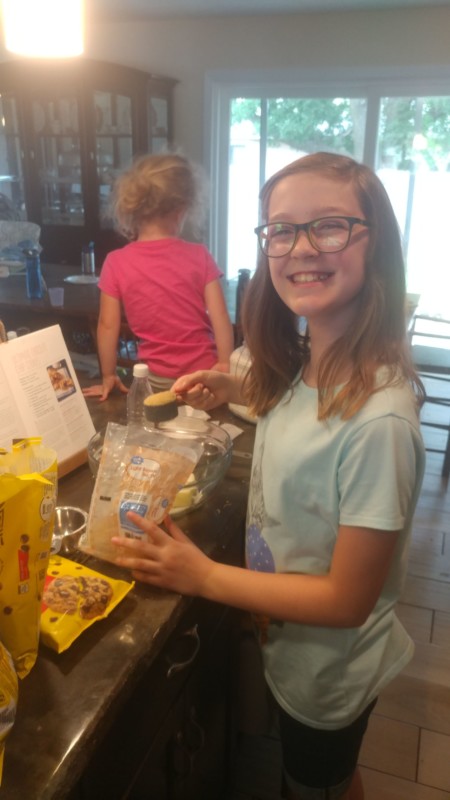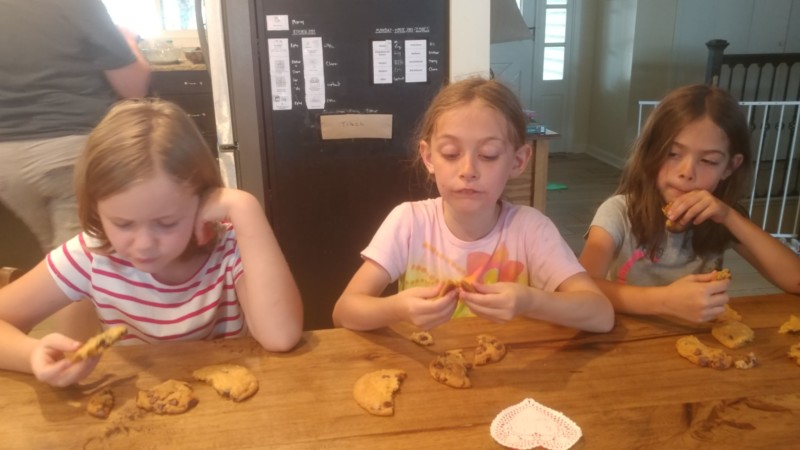 Such discriminating judges.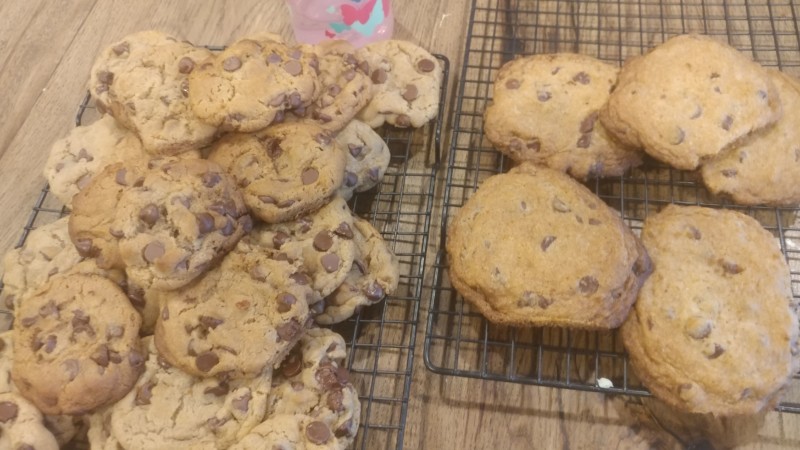 Lily allowed her cookies to stay in the oven a bit longer than she usually did and declared them "burnt." The moms assured her they were NOT "burnt," but she was disappointed. Even so, she was declared the winner!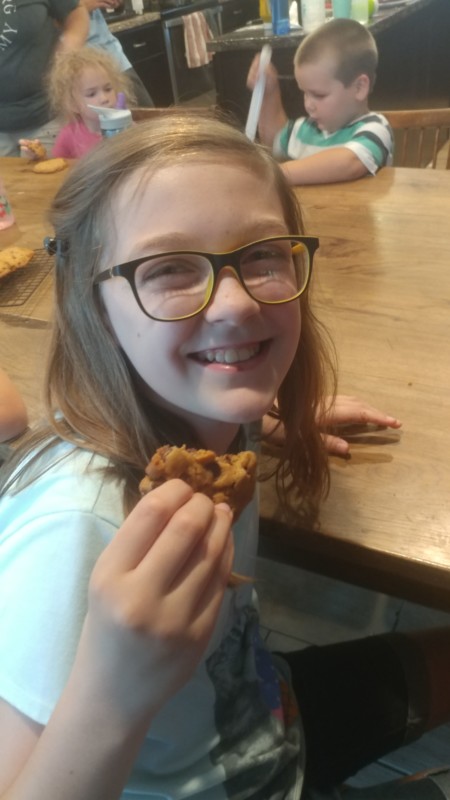 Congratulations Lily!