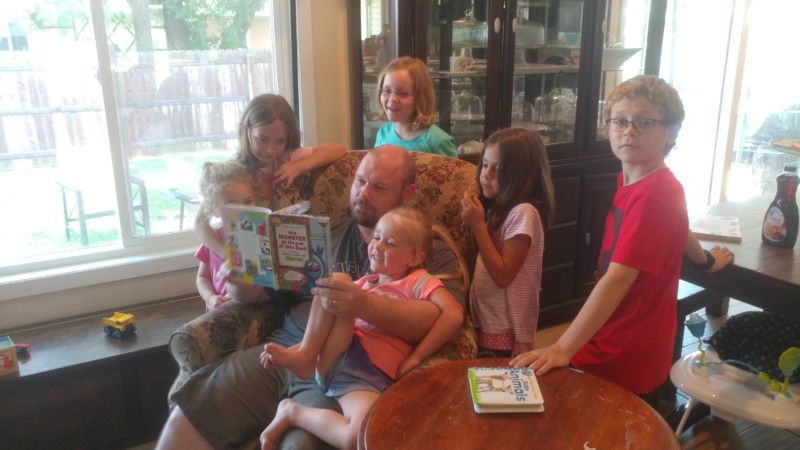 August 4: My cousin Wes and his family come up from Texas to visit.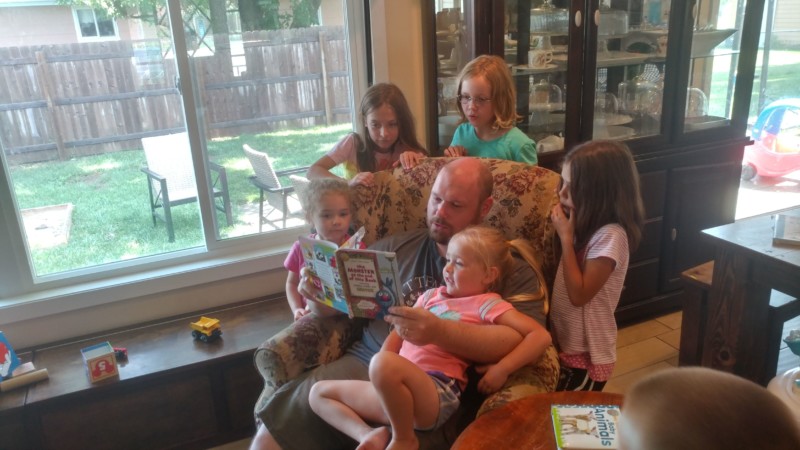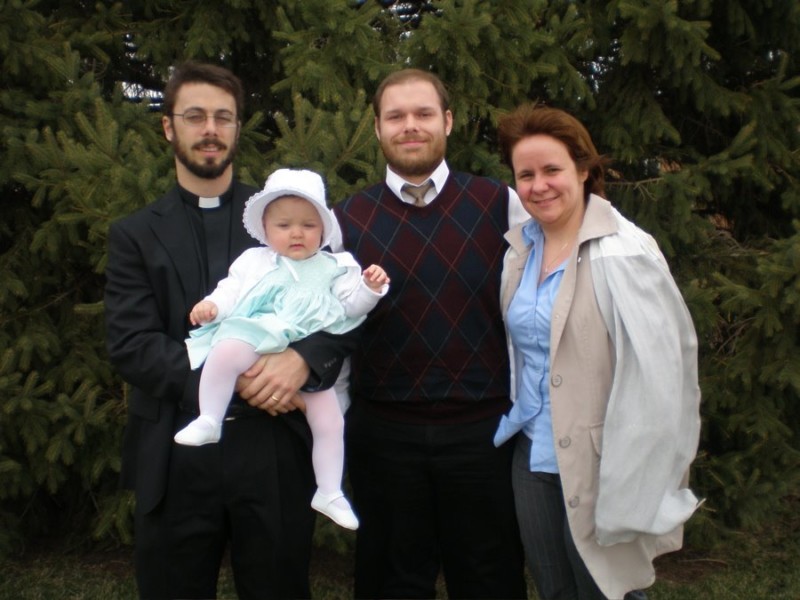 The last time Wes and Kristina visited Nebraska they weren't even married yet and look at that little Lily! Now they came with 4 babies of their own in tow.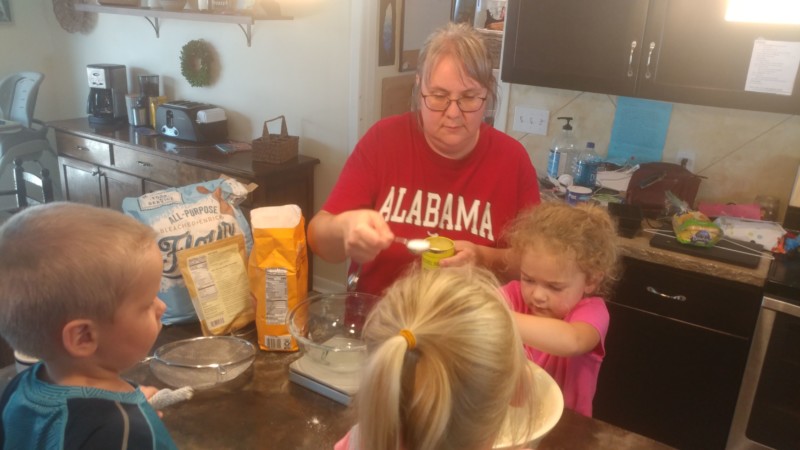 Kristina is a Finn and taught the babies how to make delicious brown bread. She explained that in Finland they used to make it round and cut a hole from the middle in order to store it hanging on a rod from the roof of their homes. Whatever shape it comes in, it's amazing!