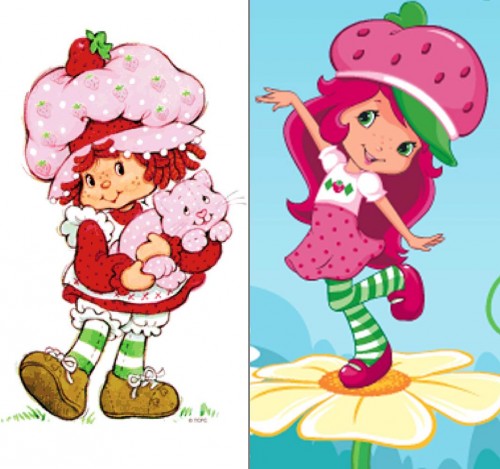 Ok, maybe it shouldn't bother me as much as it does, but this new trend really makes me mad. Not only because toy makers are messing with the toys I loved as a child but because I don't think the message these new toys are sending our daughters is good at all.
I'm already frustrated that most of the clothing marketed to young children are the same styles I see in the Ladies sections of the same stores. I don't want my 2 year old looking like a 25 year old woman thanks. Now it seems that even some of the toys that I would like to let my girls play with someday look like 20 year old bar hoppers I used to see on 6th St. in Austin! Yuk.
You can read articles on this problem here and here. Want to see more of what I'm talking about?
Tisk, tisk, Rainbow Brite.

Troll Dolls….really?!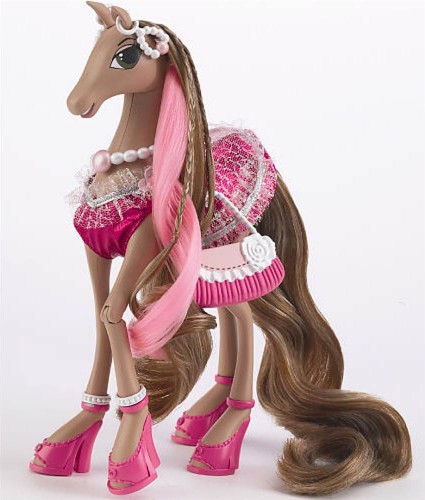 Uh, this wins my "most disturbing award". That is a HORSE in stilettos and matching handbag.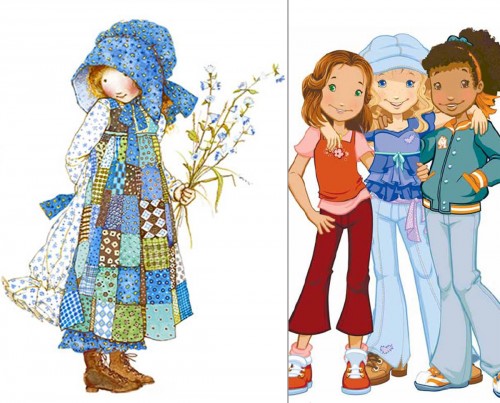 And this one probably upsets me most. What happened to sweet Holly Hobbie? She just looks like every other girl now. Boo!