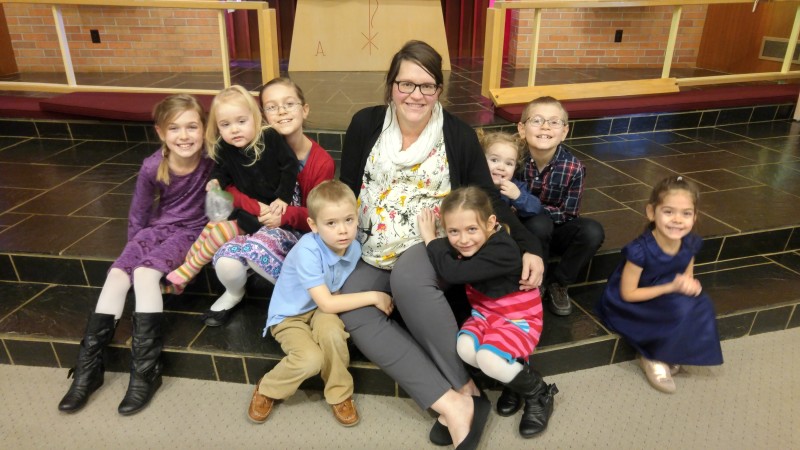 Well, in my pregnancy brain fog I forgot to post some pictures of the last day we eagerly awaited our sweet baby Abel. I wanted one more picture of us with the 8 babies knowing our next family photo would be with 9 babies.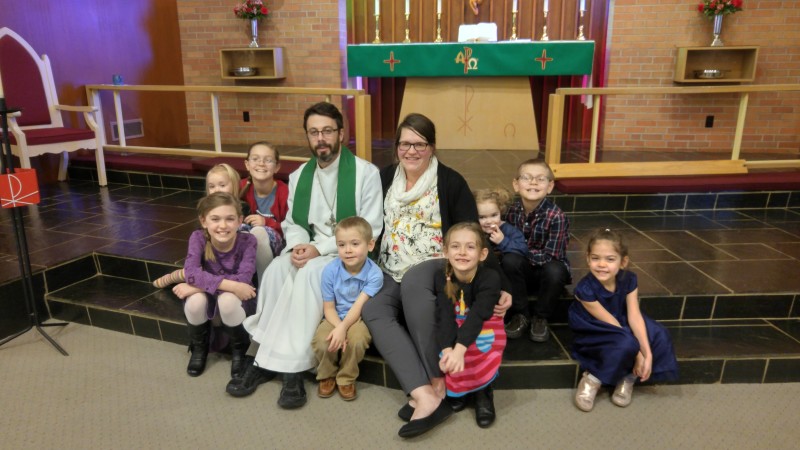 After church my Mama and Auntie and all the babies held a baby shower for Abel. We had fun snacks then gifts! They had all gotten to pick out special presents for him.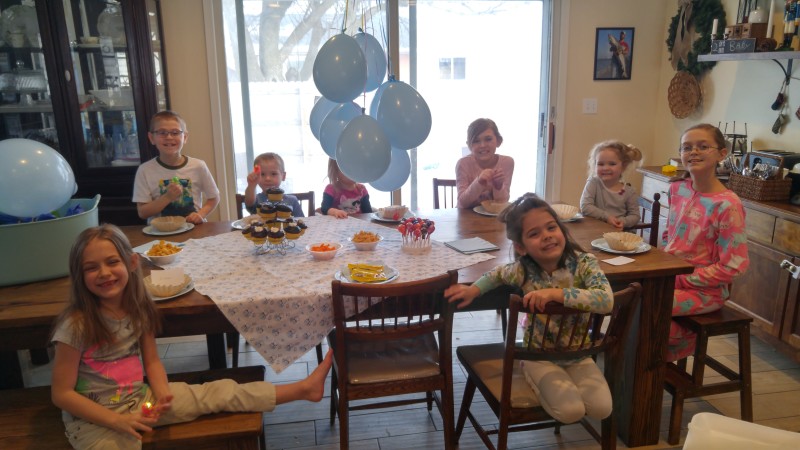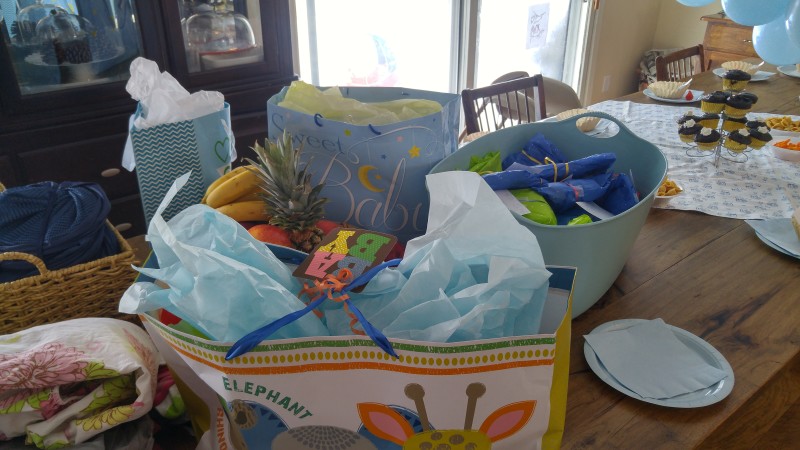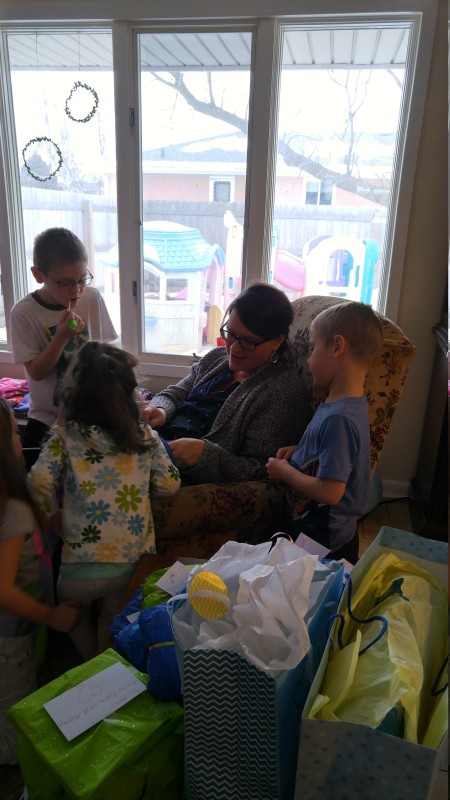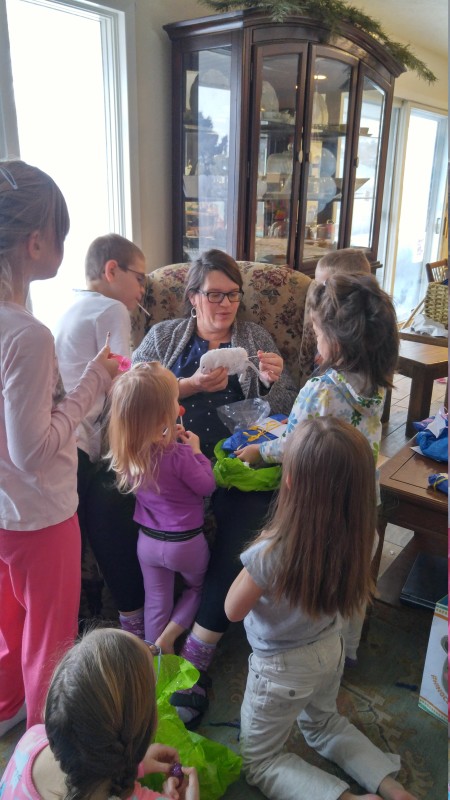 What a fun way to spend the day before our newest bundle of sugar would join us.