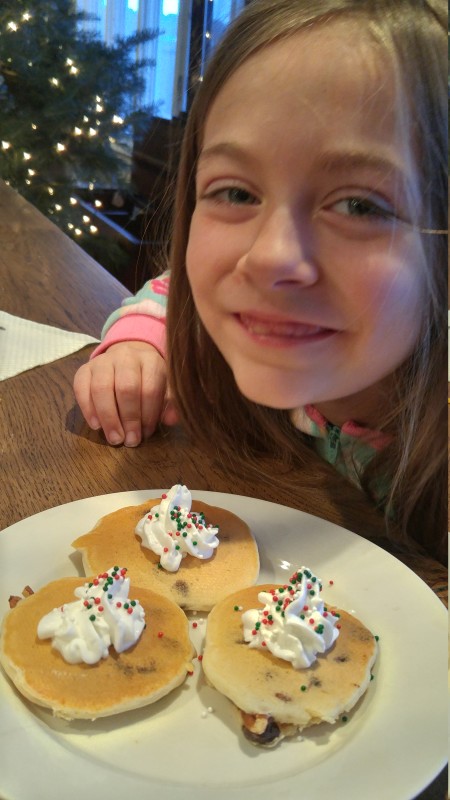 The 5th day of Christmas. Every Saturday we have chocolate chip pancakes. Today we Christmas'd it up by adding whipped cream and Christmas sprinkles.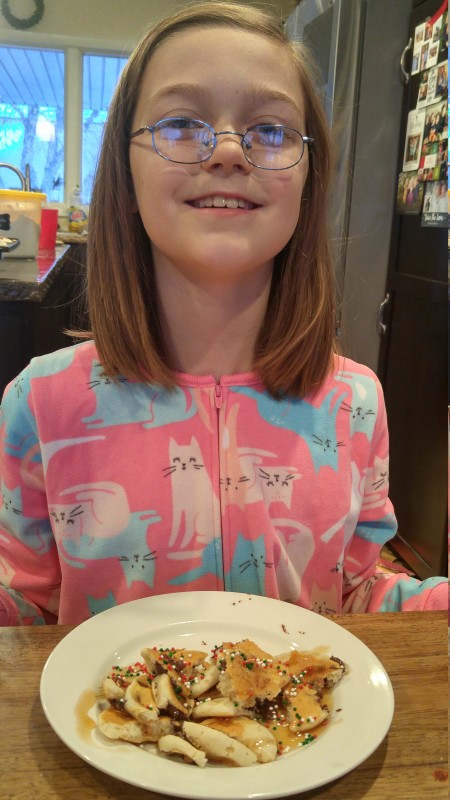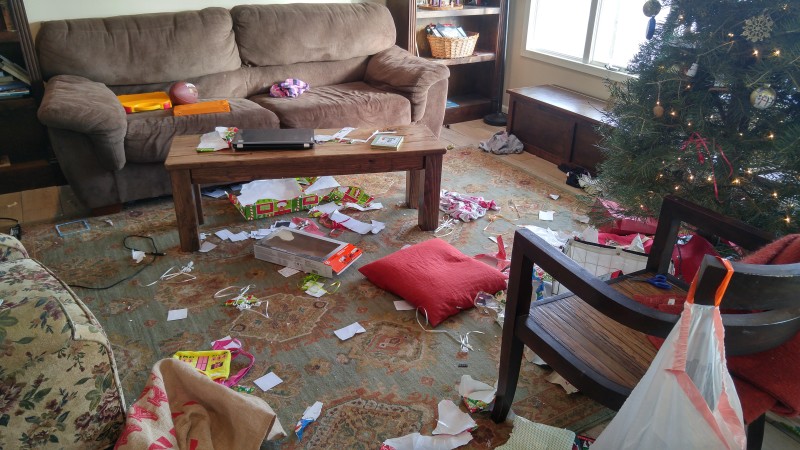 The consequence of 10-12 days of gift opening is that the living room stays in a perm state of paper havoc.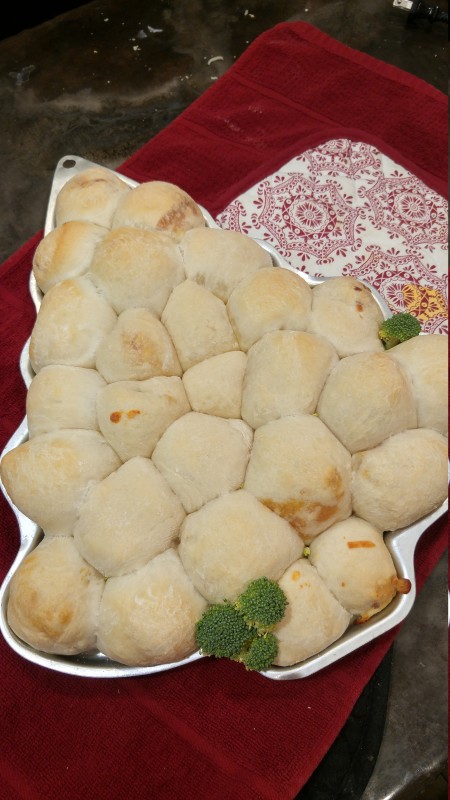 During Christmas each baby gets the privilege of choosing what we have for supper one night. Gerhardt's choice this year was Mama's Pepperoni Pizza Balls.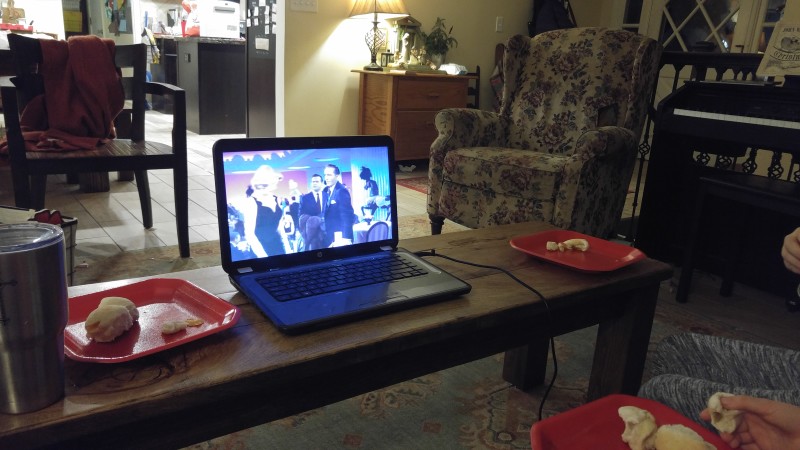 Phil was preaching tonight so I let the babies eat supper while they watched a movie. Some stayed upstairs with me to finish White Christmas and some went downstairs to watch Rudolph the Red Nosed Reindeer.