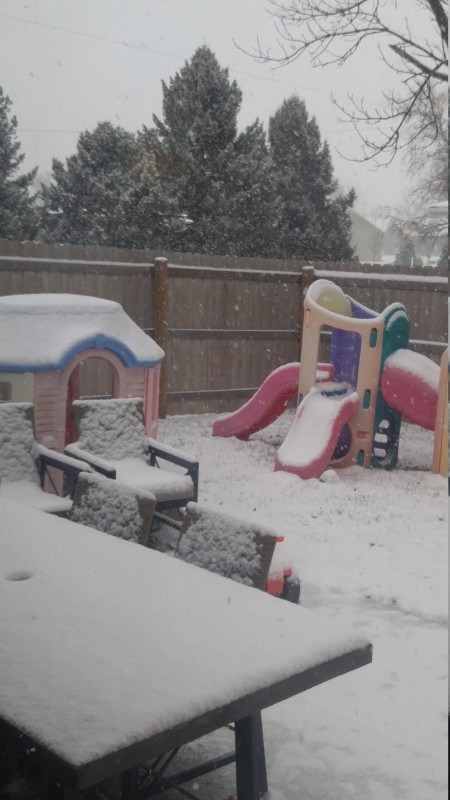 Once again Fall shows us how wacky it can be. Another day of snow and ice and wind came a couple weeks ago. This one was not expected and unfortunately caused a lot of havoc. Coming in right at rush hour and when our babies were due to be in school.
It's so pretty when it comes and falls peacefully like this though. Much more enjoyable in the warmth of home than having to be out in it.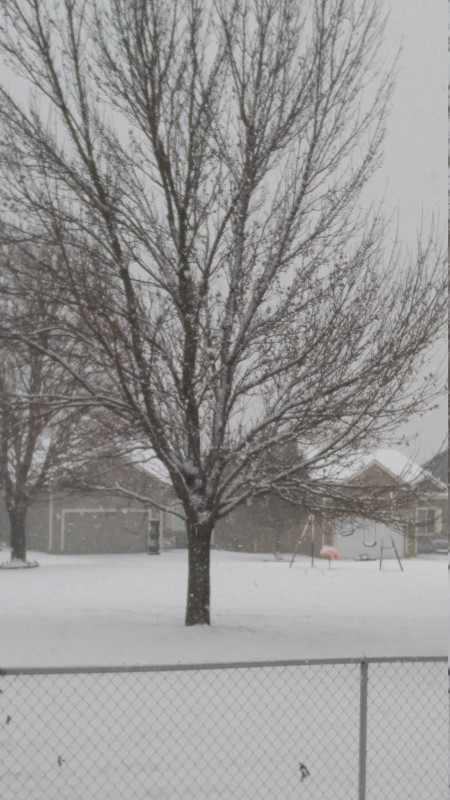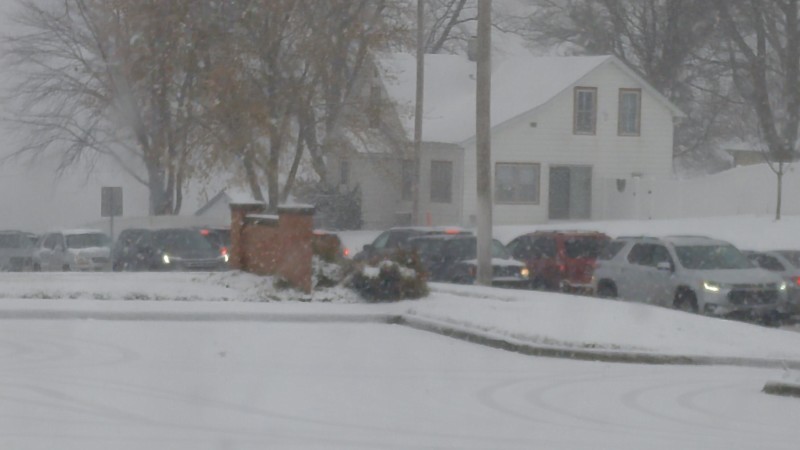 We've never seen such backed up traffic out our window. All over town it was causing delays up to an hour to travel what usually takes a few minutes. I was glad Phil waited and took the babies late to school. I'm also very glad he was the one to drive and not me!