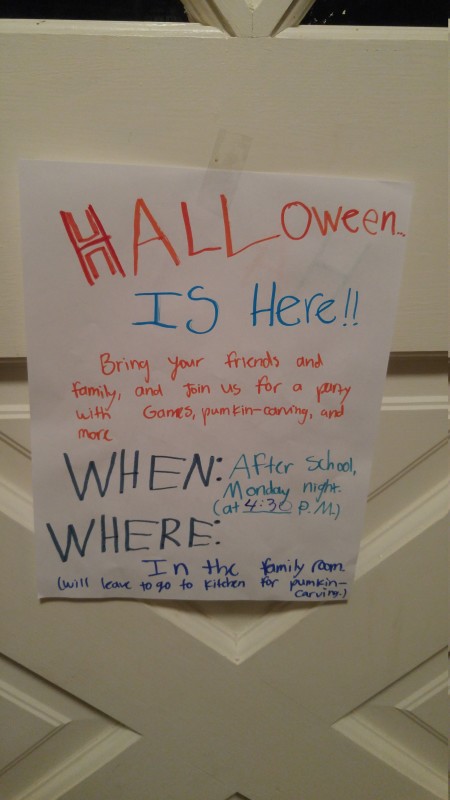 My funny babies. This year they really wanted to have a Halloween party. They decided on the Monday before Halloween. Lily and Clara worked for over a week planning games and everyone helped make decorations. I have always thought it would be fun to have some kind of party for Halloween but have never gotten around to it. So this year I decided I would help them and contribute the meal for the party, since I had to make supper anyway right?
Traditionally a night or two before Halloween is the night we carve pumpkins, so we did that first…as part of the party.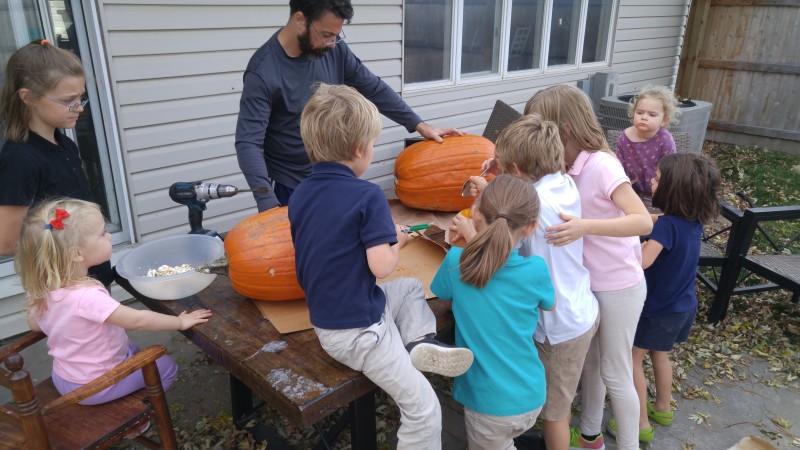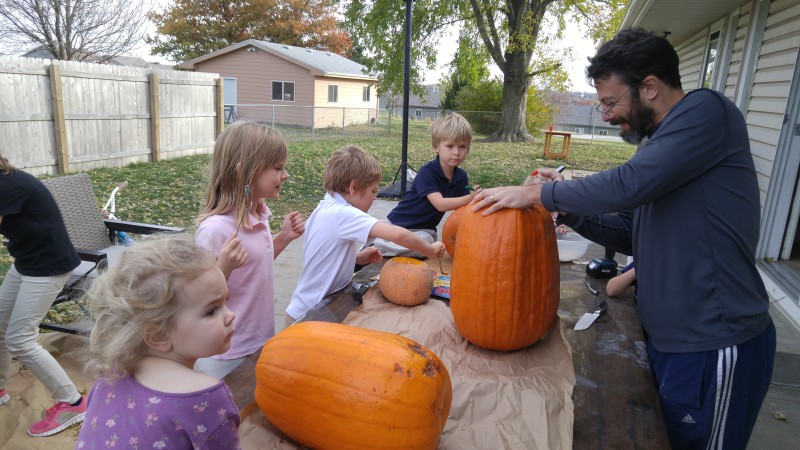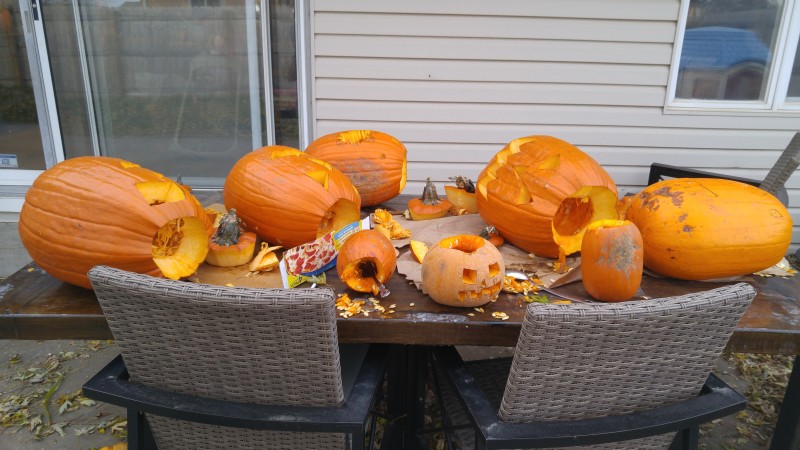 While Daddy hacked and sawed away I got supper together inside.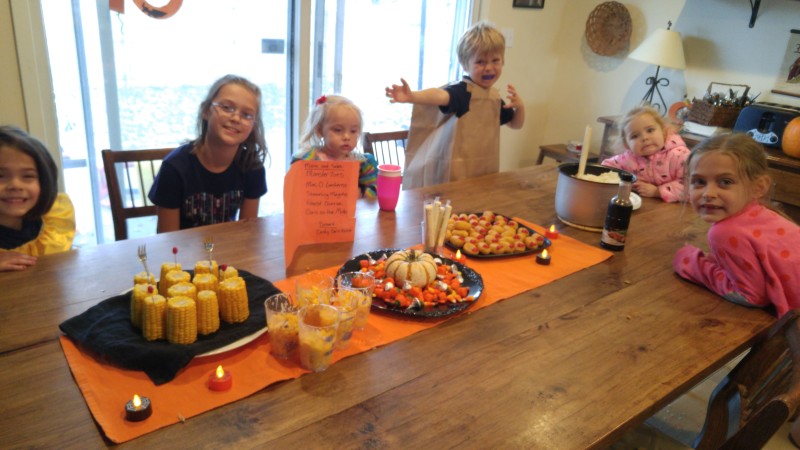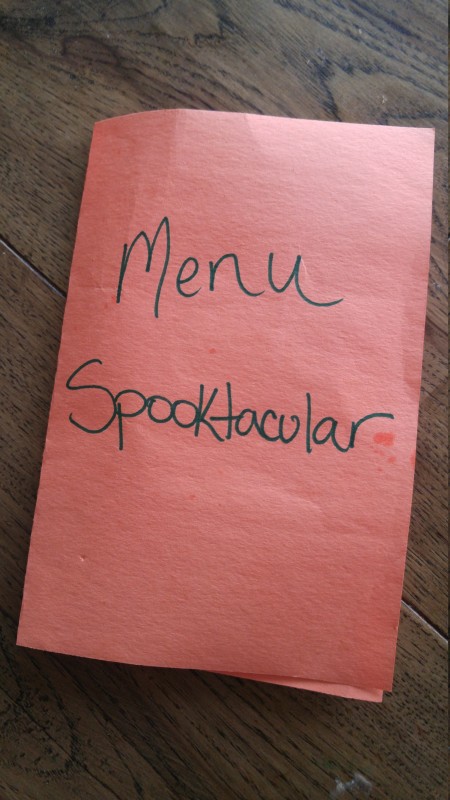 On the Menu:
Monster Toes
Mac O Lanterns
Steaming Maggots (rice)
Ghost Chese
Corn on the Mob (I was very proud of this original idea by yours truly.)
Dessert:
Candy Corn Relish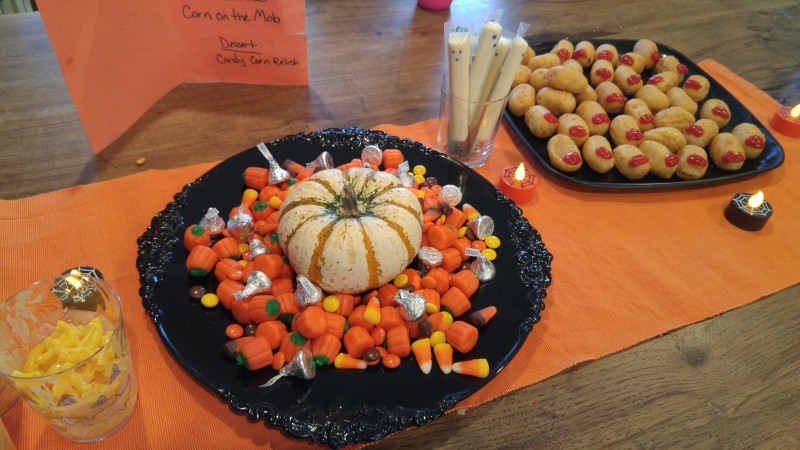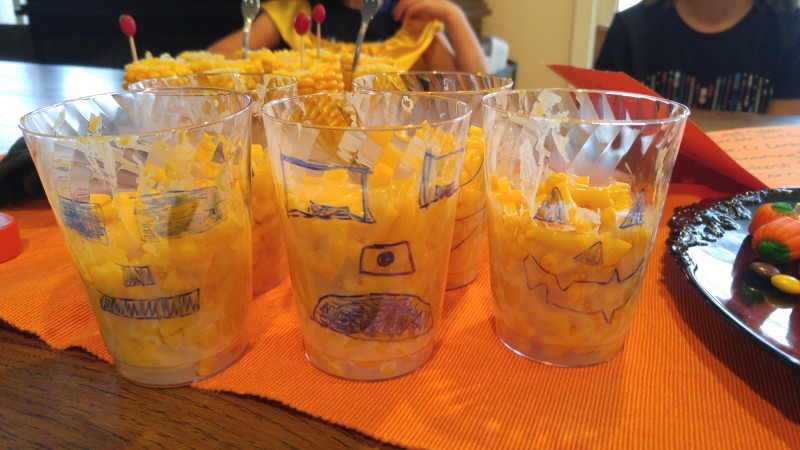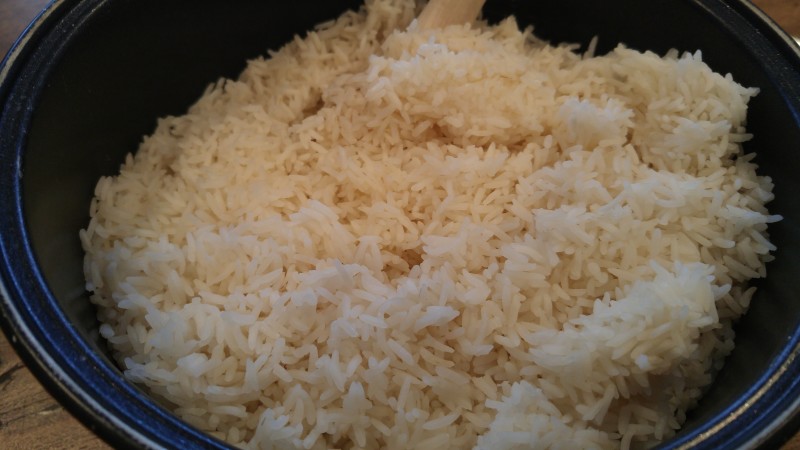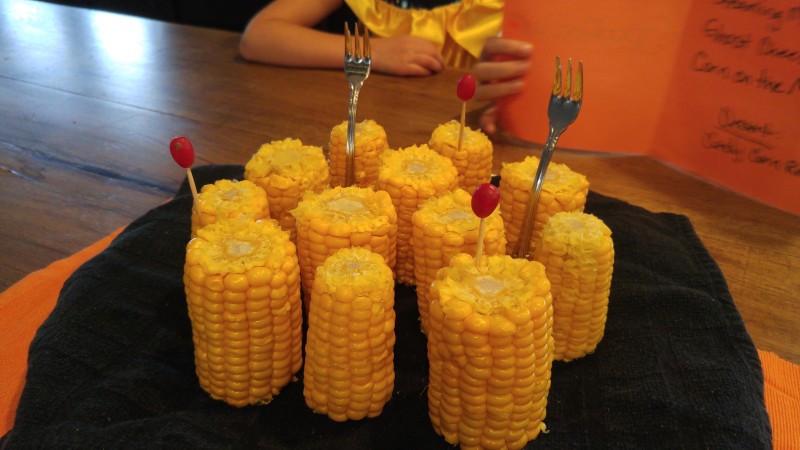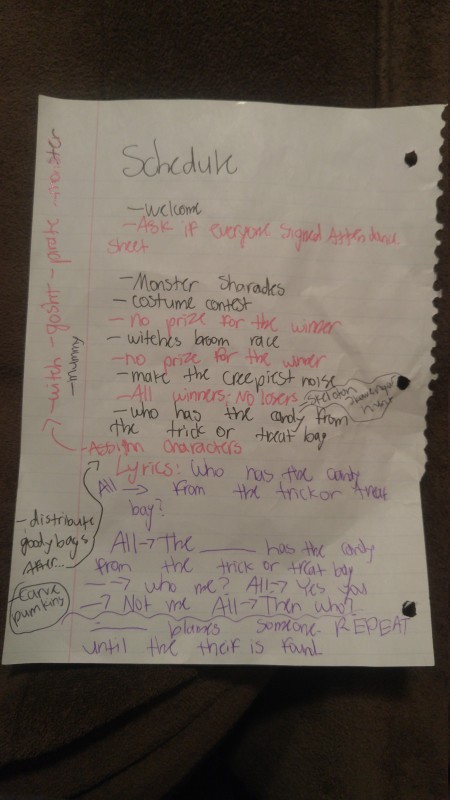 After the meal the babies had a ton of fun games planned down in the basement.
A Creepiest Noise contest.
A Witch's Broom Race.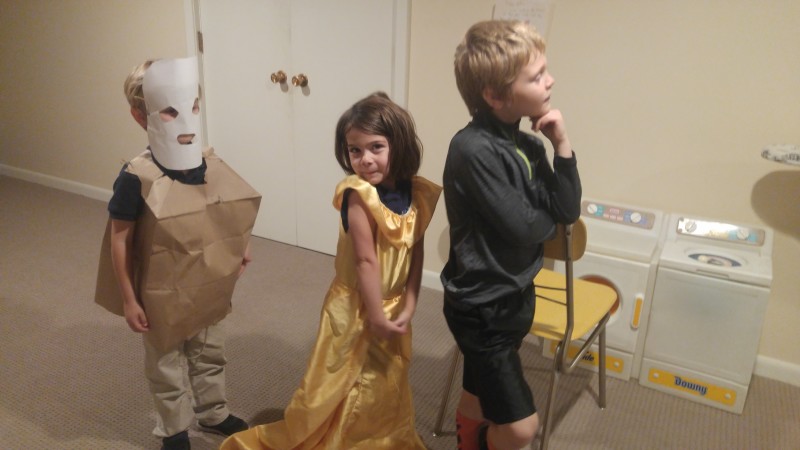 And a costume contest. The contestants.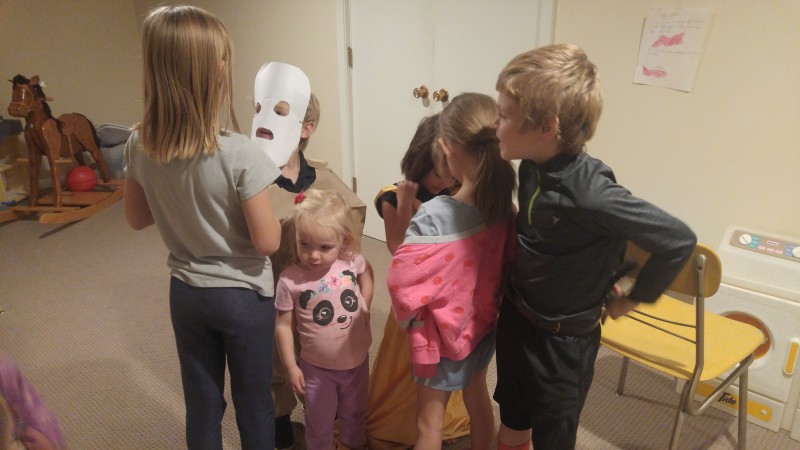 The judging.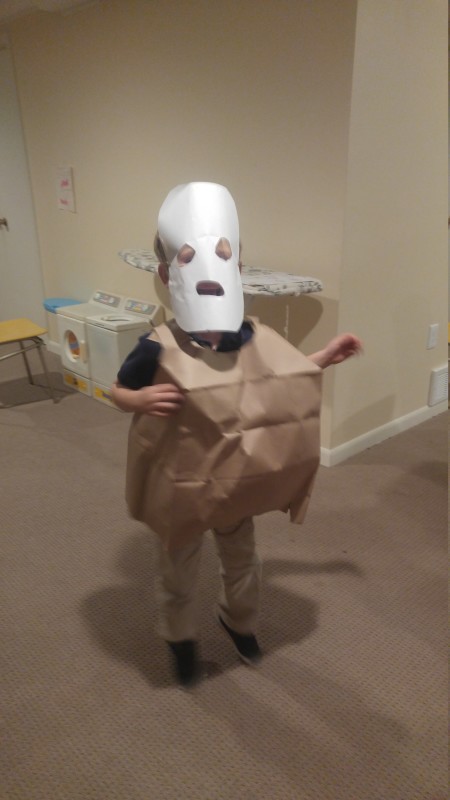 The winner!
These babies crack me up with how creative they all can be and how much fun they can make for themselves.