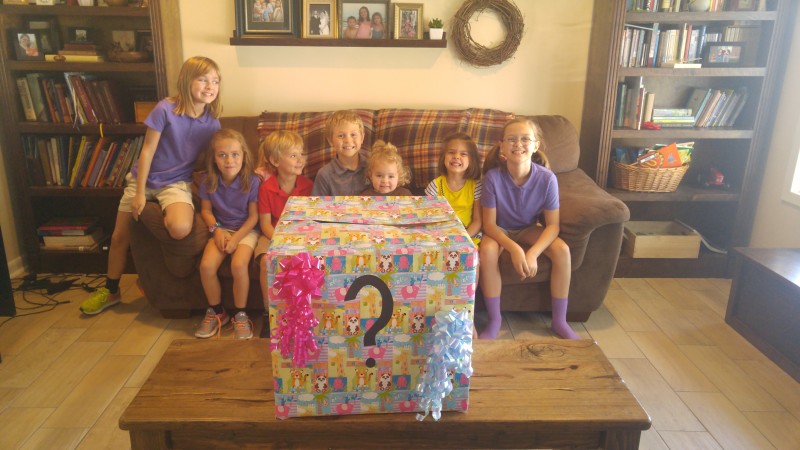 Gender Reveal parties are all the rage these days. While I was not going to have a party with 100 guests I did want to have a little fun with telling the babies about their new baby brother. As they've gotten older this is such exciting news for them. With Martha it was PINK Twizzlers and for Josephine I used PINK frosting inside cupcakes so I wanted to come up with another plan this time.
On the 24th we went in for a 21 week ultrasound. Thankfully everything was measuring as should be and baby was growing perfectly. He was quite wiggly but happily we were able to find out the one other thing we wanted to know.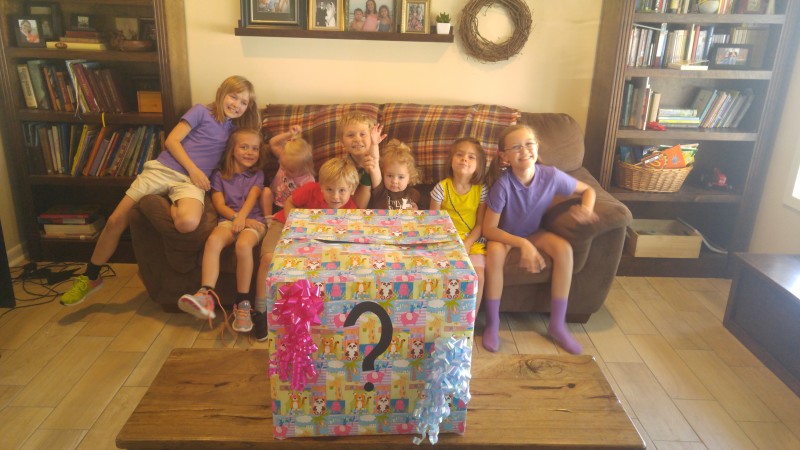 I thought it would be a good idea to tell the babies the news right after they got home from school that day. I scrounged up a box and went to the Dollar Tree for a few helium balloons and baby wrapping paper. I stuffed the BLUE balloons inside and when they got home….well, you can watch what happened next.
I'm not sure if all of them were as excited about having another brother or just having some balloons, there were definitely tears but not from joy.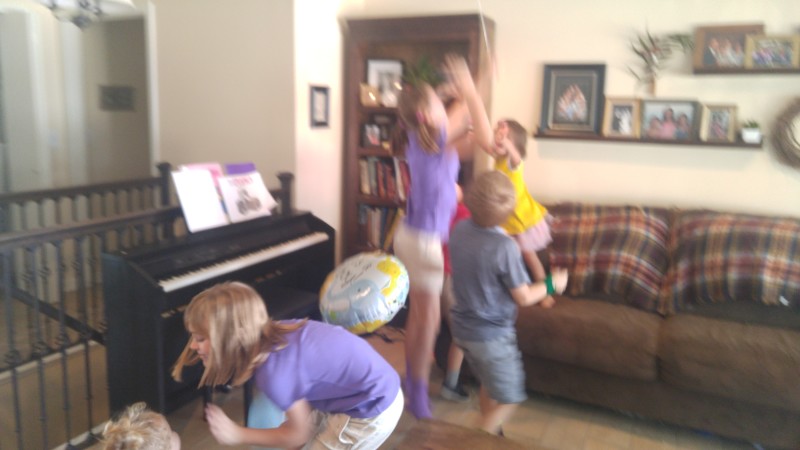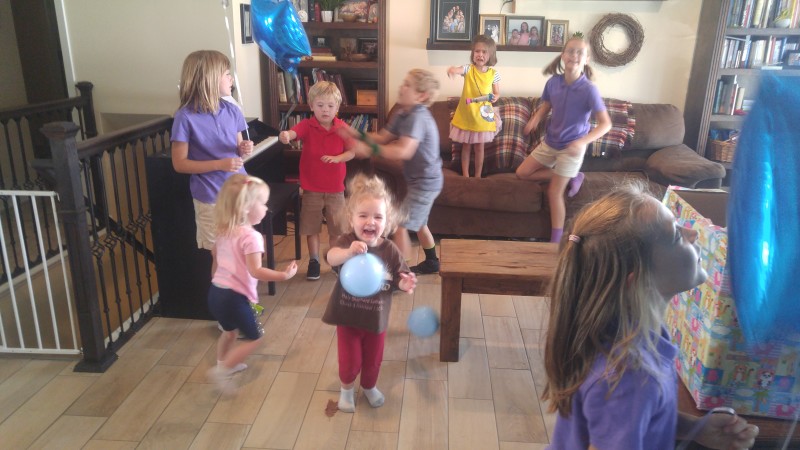 We're all eagerly waiting for our new BOY! And if anyone has an extra blue balloon Mercy would really like it thank you.