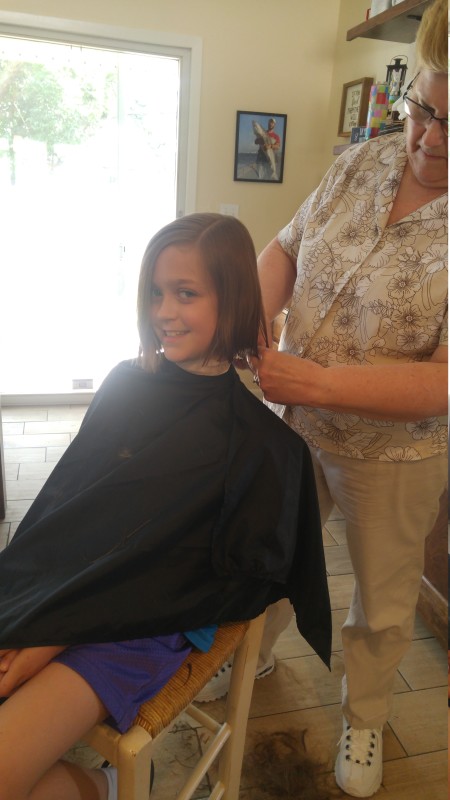 The excitement never ends at our house. It was time for haircuts for the girls and we went short! I'm so thankful for one of our church members who offers to come to our house to do this for us. That's such a gift to this mama!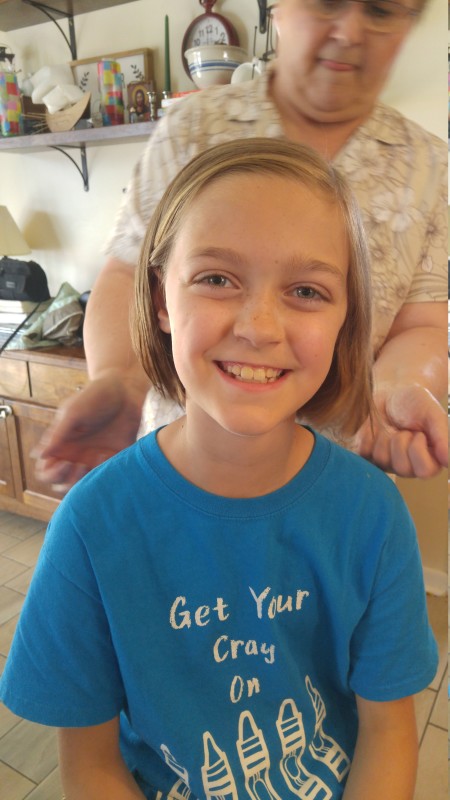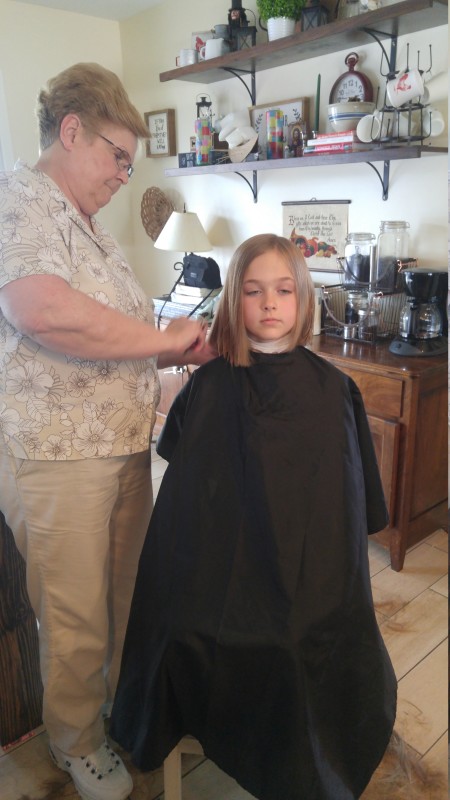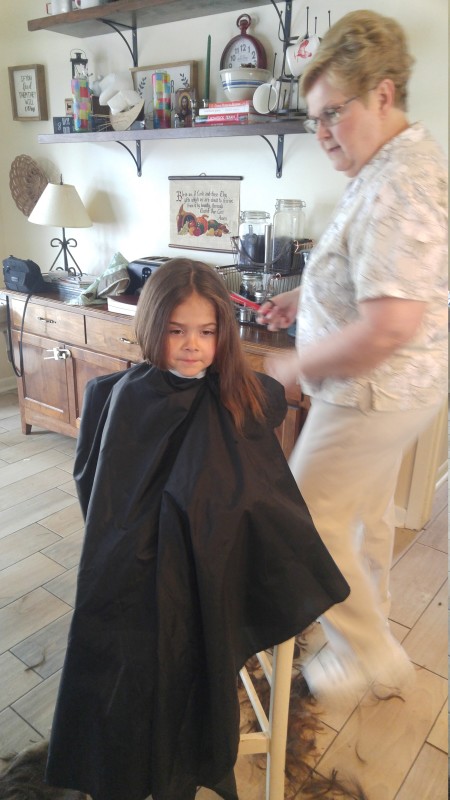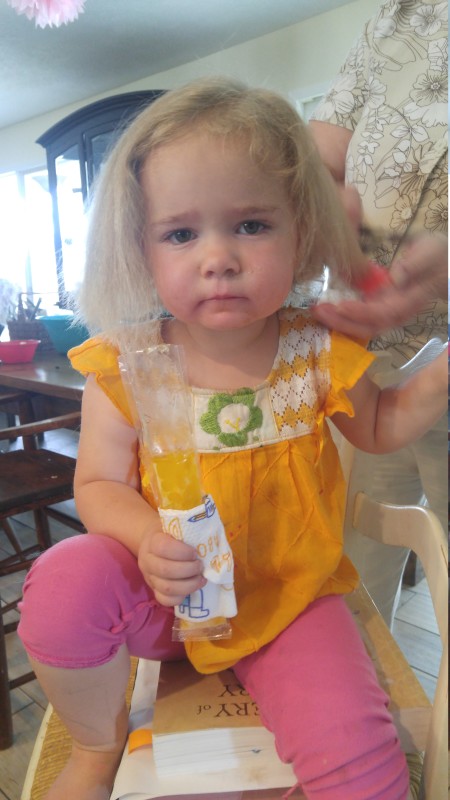 Martha got her first haircut too. Her hair is so curly but the newborn hair was much longer than the new hair that's grown since. It just looked weird when it was down so I always pulled it into a pony tail or a bun. And the longer curls were always a snarly tangled mess. Mrs. Lonna suggested we just go ahead and even it all out. It was hard for me to see those curls cut off but harder for Martha to sit there and have it done. A popsicle made it all better though. I'm hoping now her hair will grow out more evenly and it's been so much easier to keep brushed and untangled!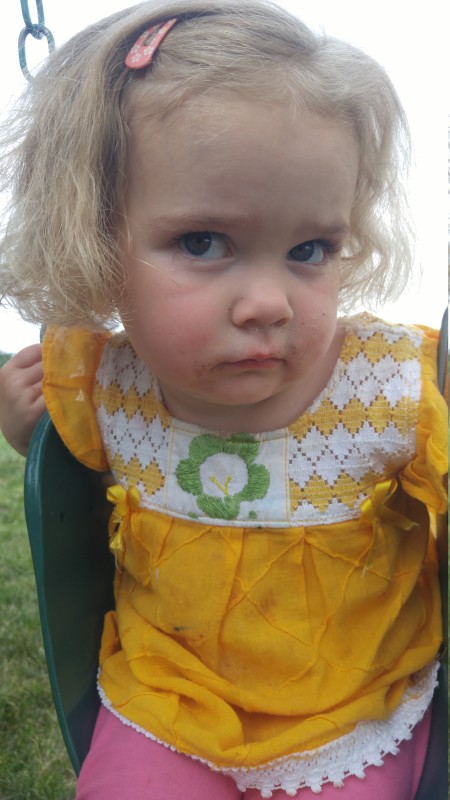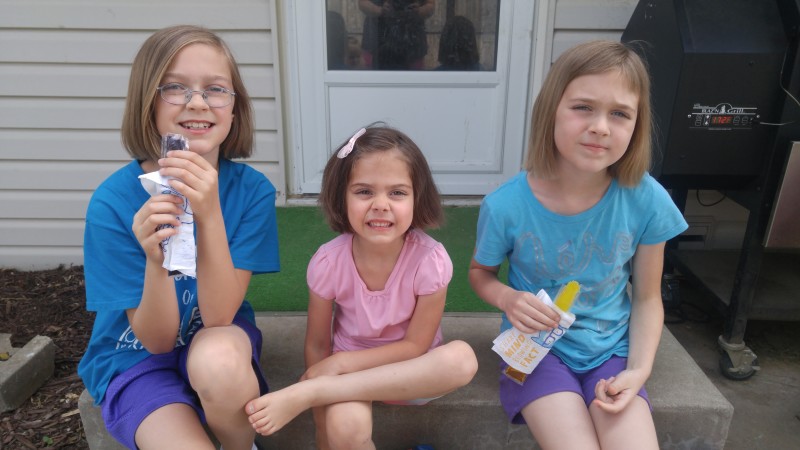 So cute! Thank you Mrs. Lonna!