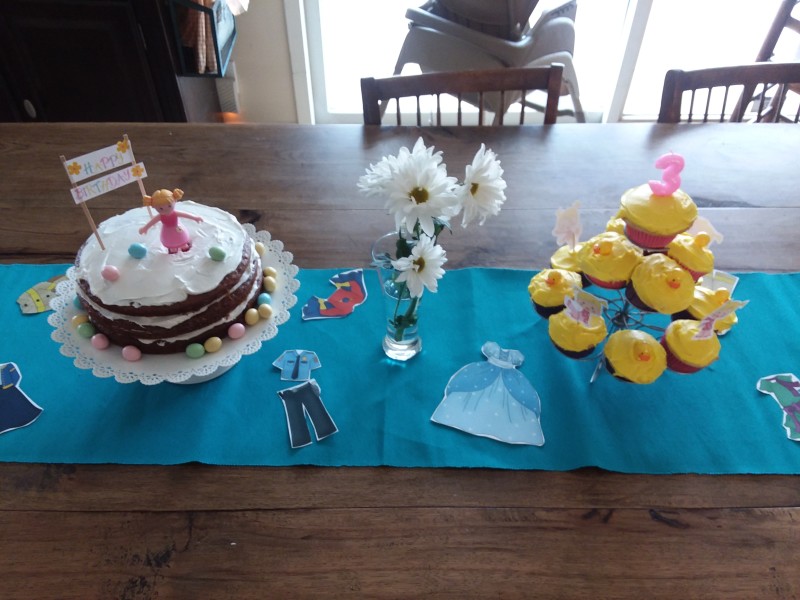 And so begins "Birthday Season" at the parsonage. First up is Martha on April 16th. From now until November we will have 1-2 birthdays a month. Martha loves a little British cartoon called "Chloe's Closet" so I set out to throw her a Chloe birthday bash. I had to get creative but with a few simple decorations it came off well.
The premise of this show is about a little girl who plays dress up everyday and goes on adventures as whatever she is dressed up as that day. It's cute and I like listening to Chloe's Welsh accent.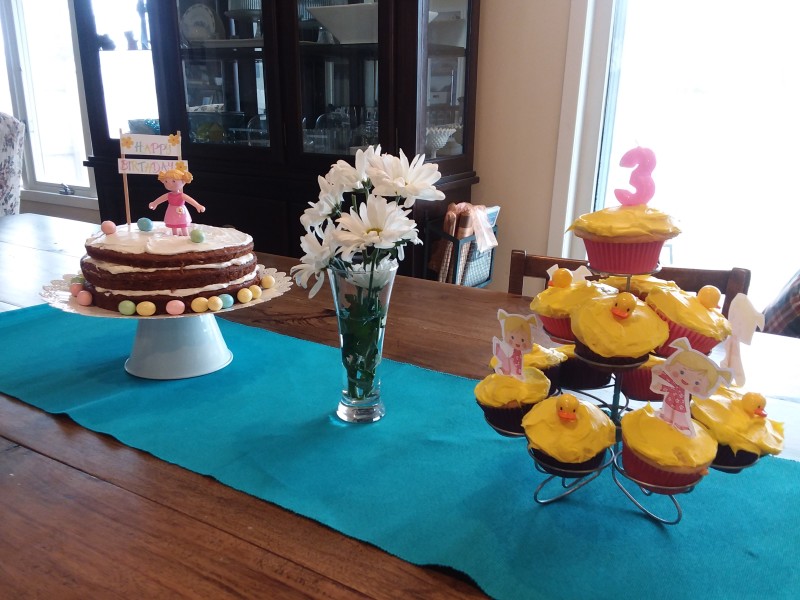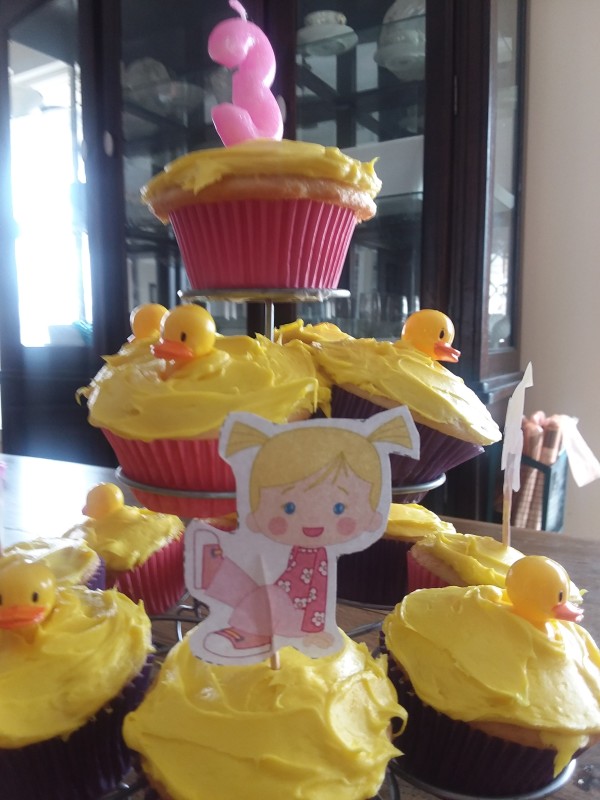 This is Chloe. I lucked out with finding printables to use as decorations. These were free. I had Phil print them in color, I cut them out and taped toothpicks to the back for cupcake picks. Chloe's duck "lovie" blanket is always with her in the episodes, his name is "Lovely Carrot." I frequently go around the house saying "Lovely Carrot" in my best Welsh accent.
The cupcakes were originally going to be one huge duck blankie cake but I ordered the wrong thing on Amazon. I thought I was getting a few bigger duck cake picks but got 24 tiny ones. I wanted one big "Lovely Carrot" cake, instead I made a couple dozen Lovely Carrot cupcakes.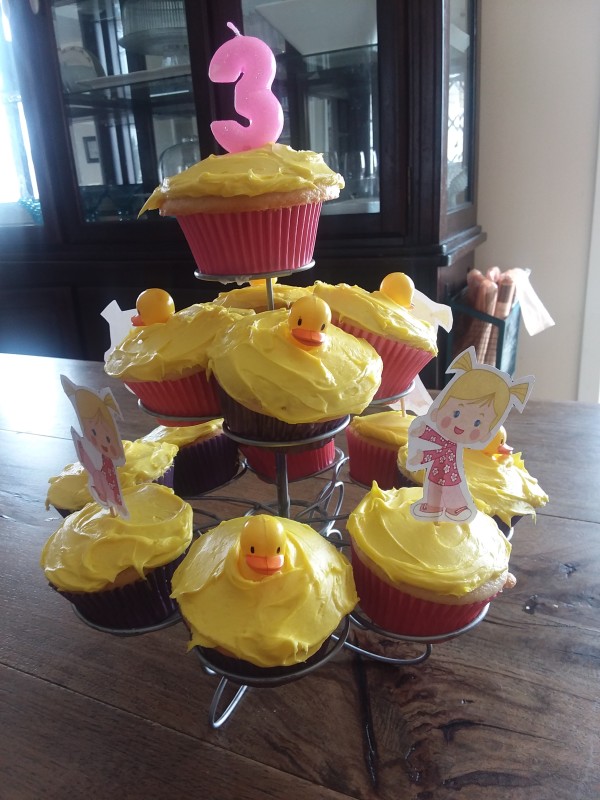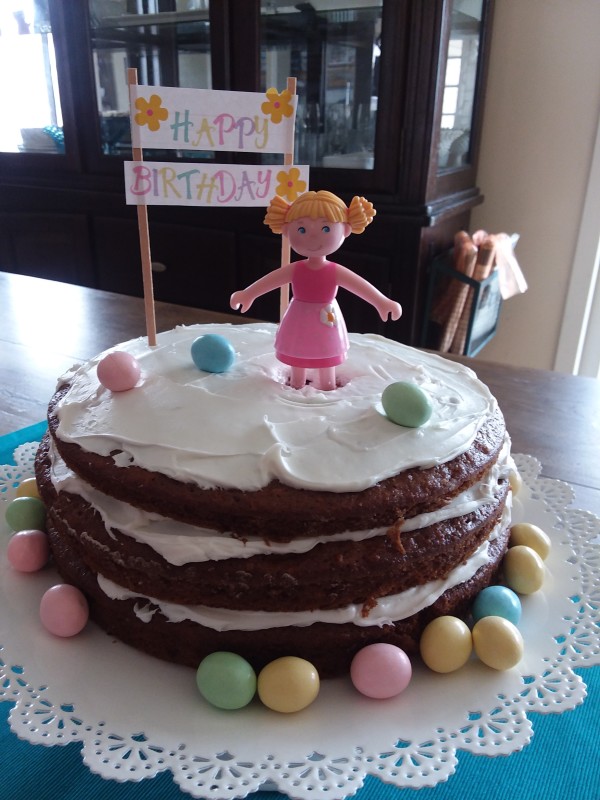 And did someone say Lovely CARROT CAKE?? A carrot cake sounded scrumptious to me and fitting, so I went way overboard and made a carrot cake too. Two cakes at a party, so decadent don't you think? The topper was our gift to Martha. It wasn't possible to find any actual "Chloe's Closet" toys but the Haba doll was the next best thing. I'm all about double duty party decor/gift gifts. She did have to sink her feet down into the carrot cake pretty far to keep from falling over dead, or maybe there was just a lot of snow at this party.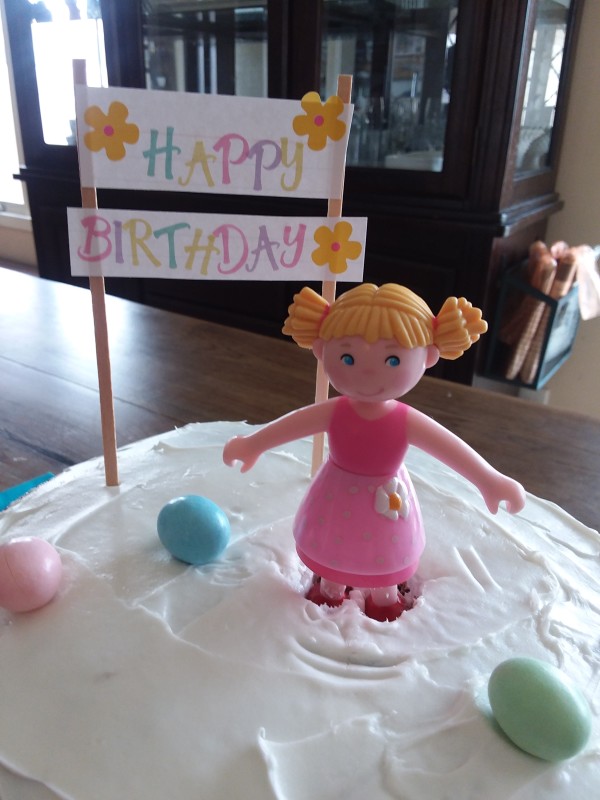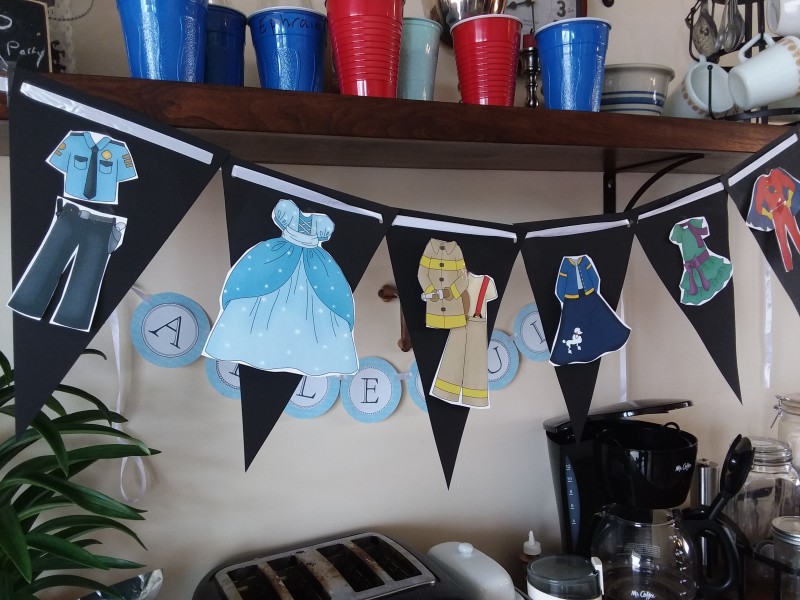 I did buy some dress up clothes printables to throw together a banner and some table extras. But these can be used again to play with. Again…double duty.
And no, the solo cups on the shelf are not left from the Frat party we threw the night before. The babies are growing herbs and flowers, these are their "pots" and look sooo nice in the kitchen.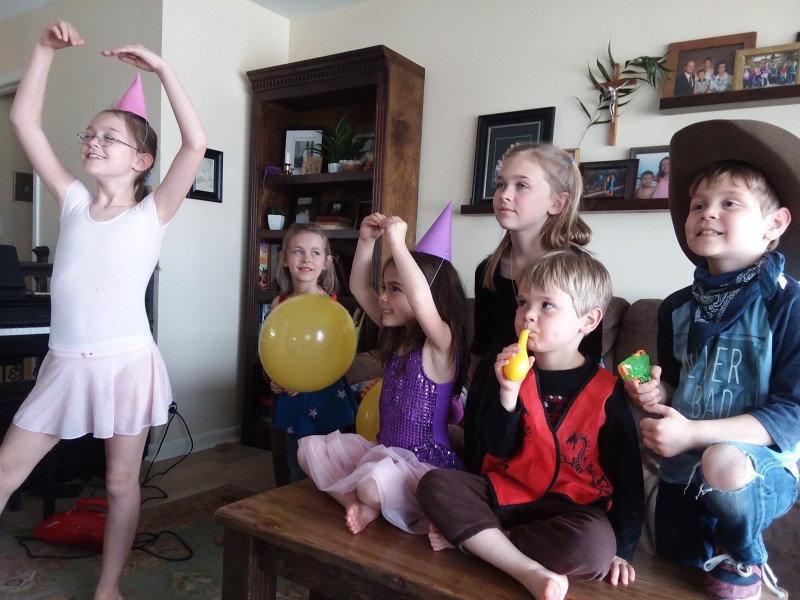 The kids all got to pick dress up clothes to don during the party.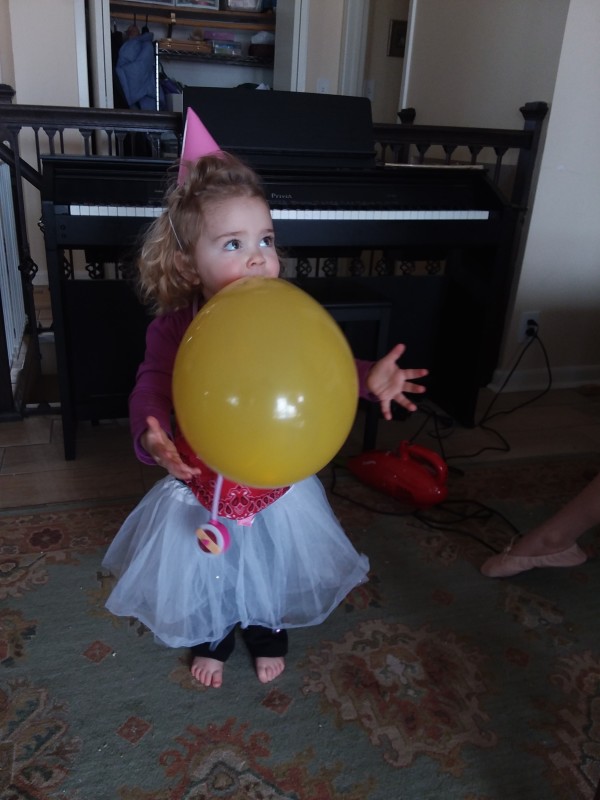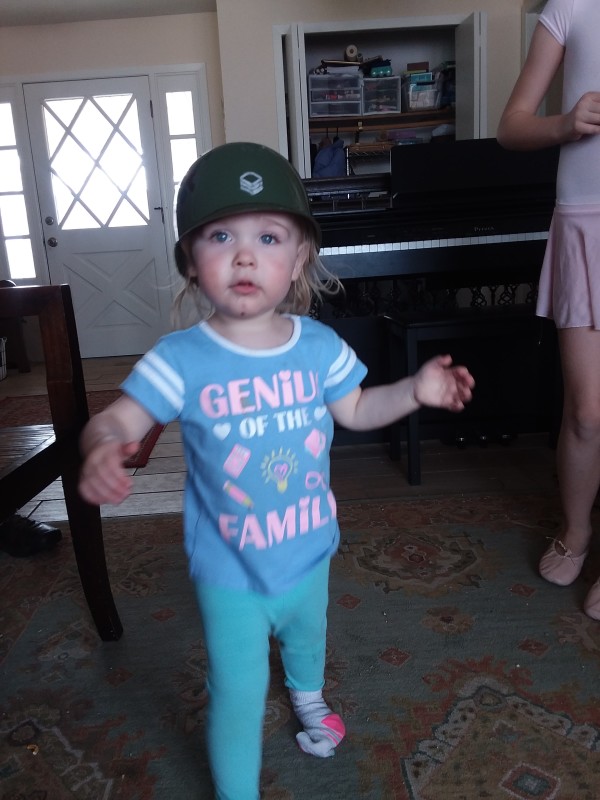 Jigi dressed as "General Genius."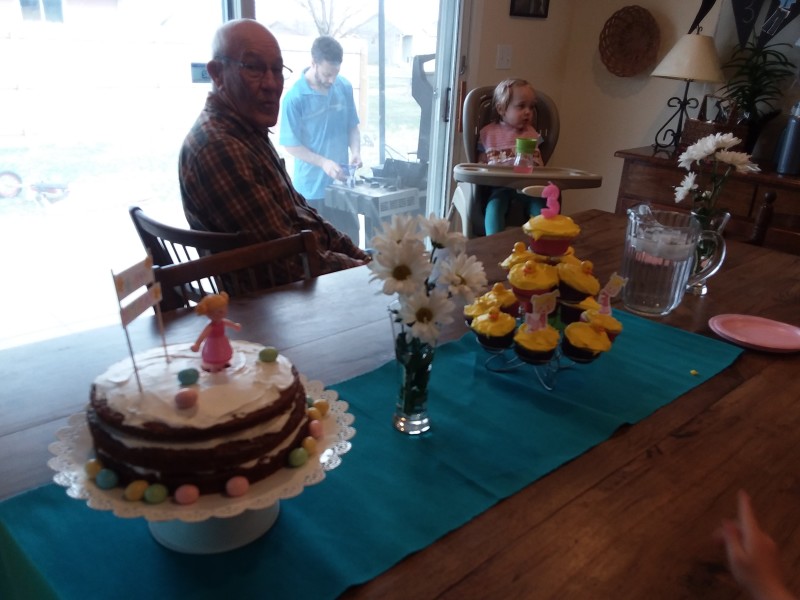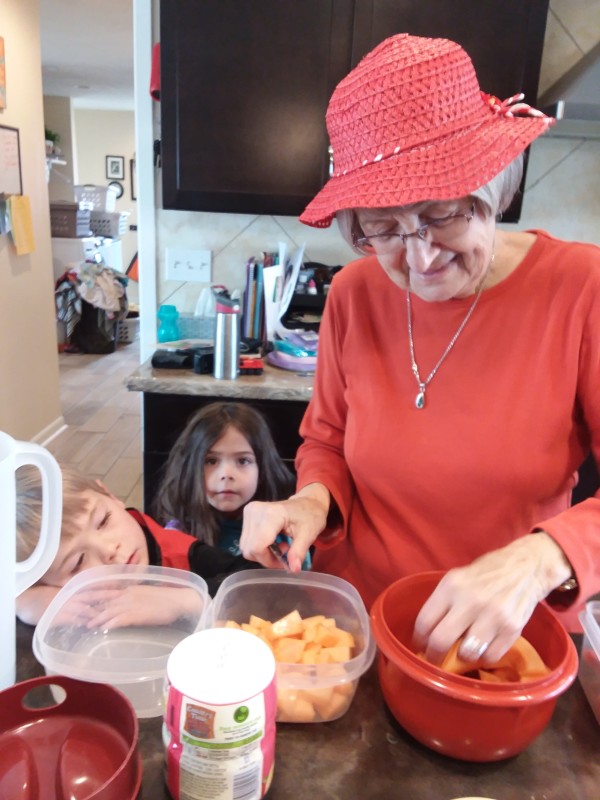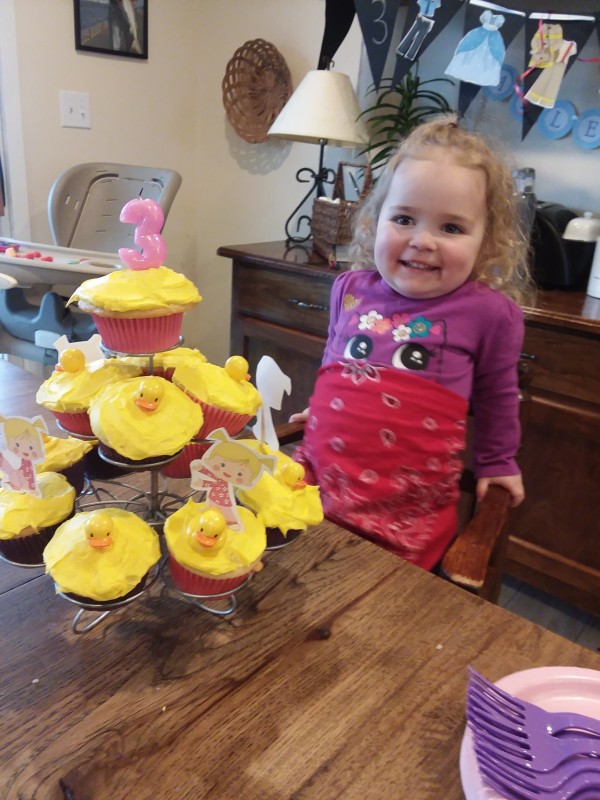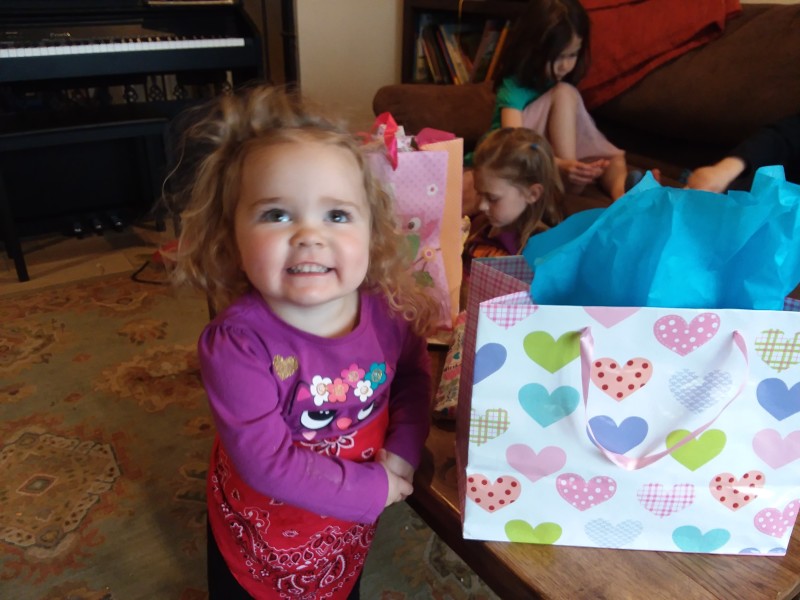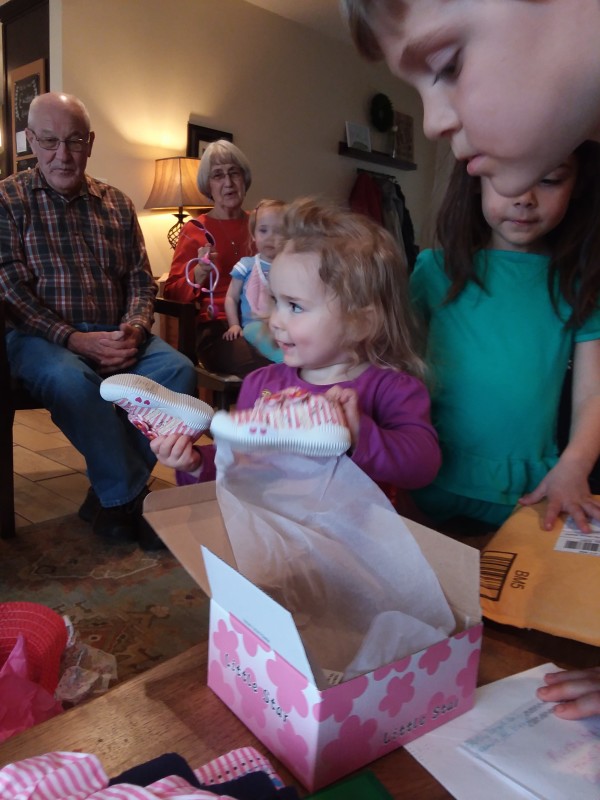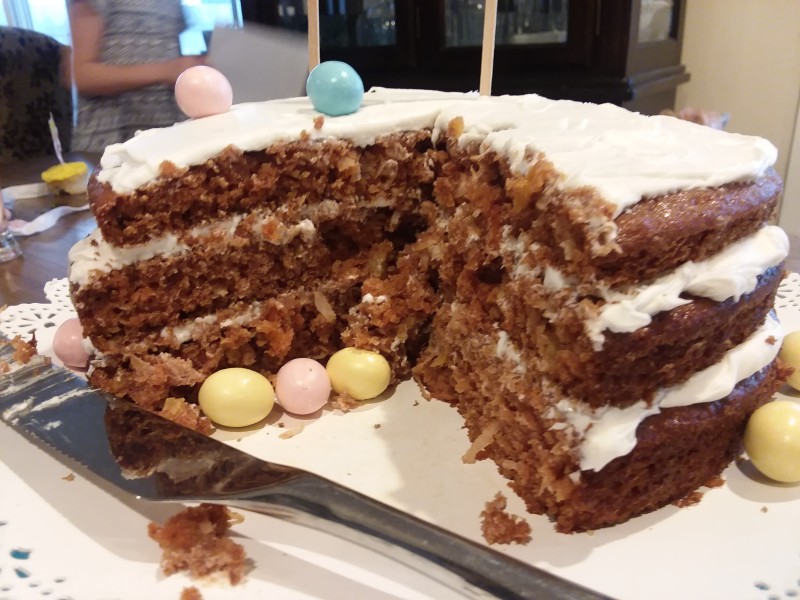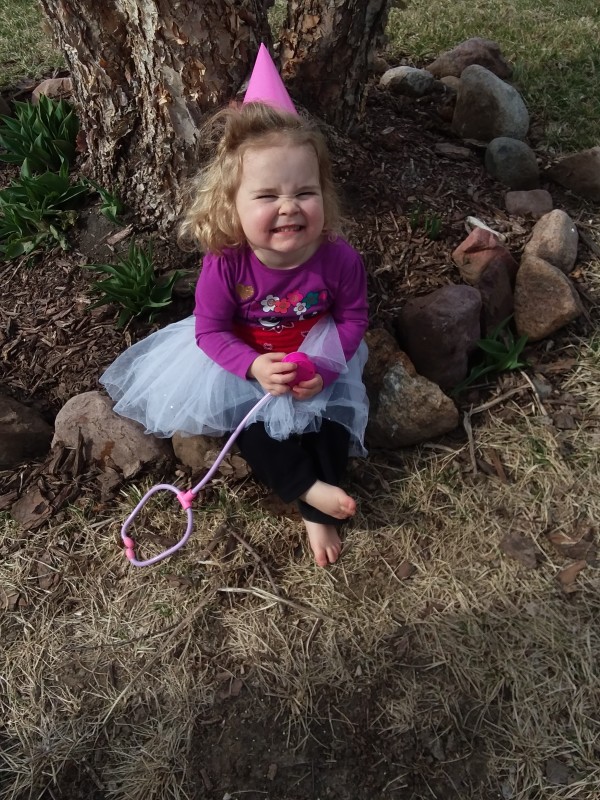 Happy Birthday to our big sweet squishy silly Marth Vader-ade. We love you!