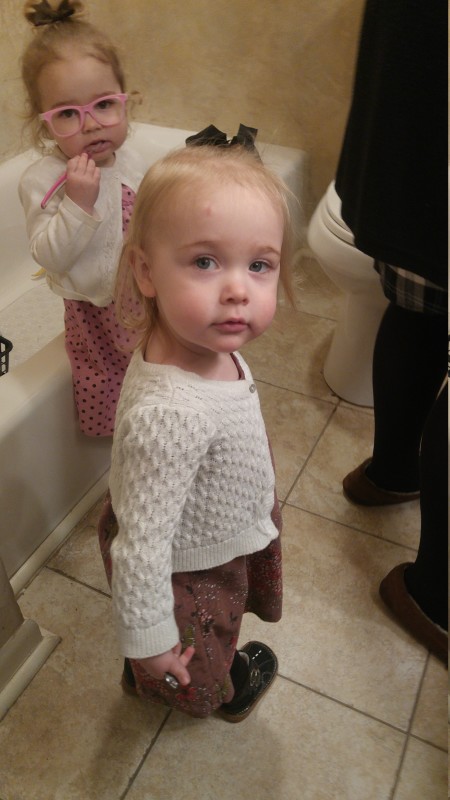 Our funny WILD Josephine. She hardly sits or stands still long enough to get a picture of her but she always puts on quite a show!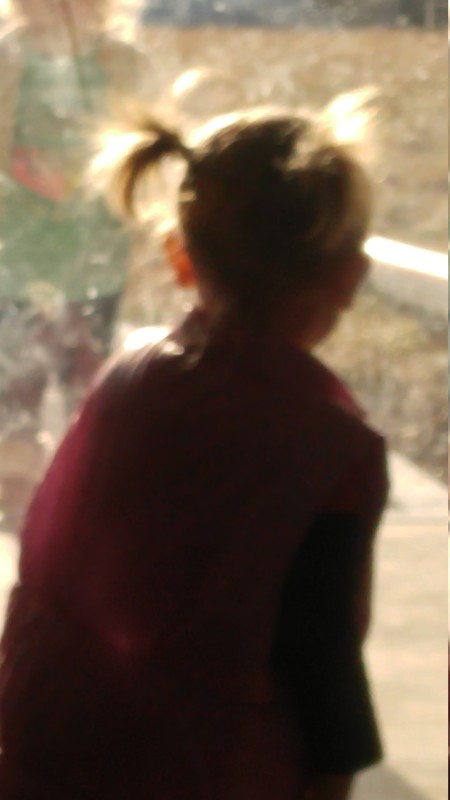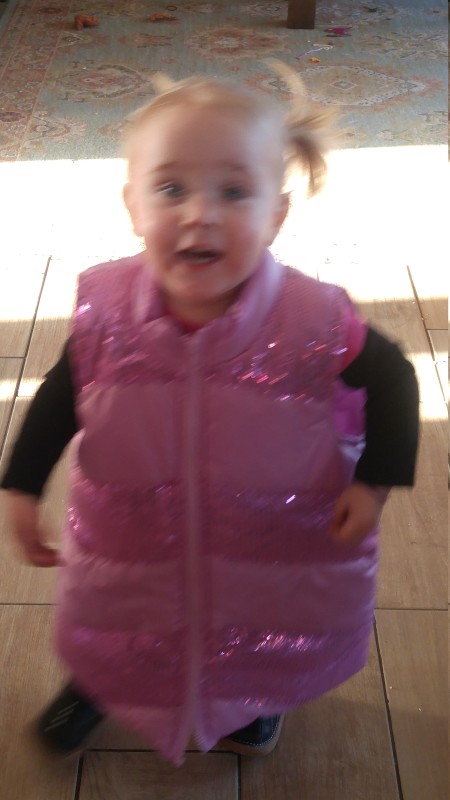 This sweet girl, she reeeaaally wanted to wear Lily's fancy vest to church for Vespers. I couldn't say no to such a practical request.
Mean old Lily was obeying Mama and not letting her outside with the other kids! At least she looked fancy during her fit.
Boogers and noise, she's got those down!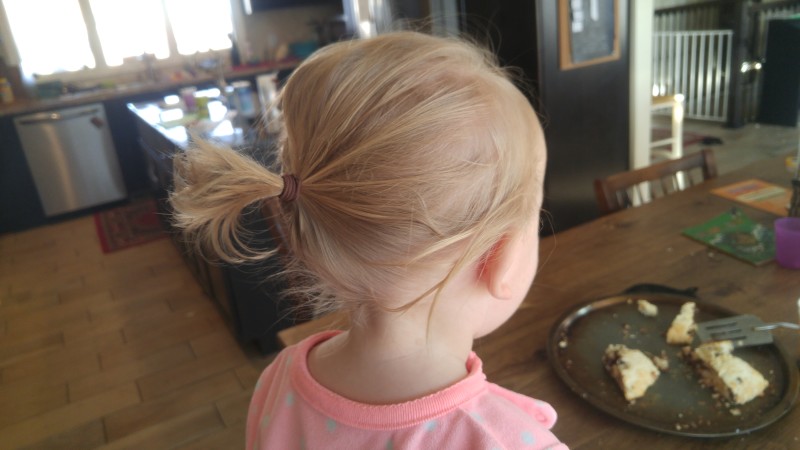 First Pony Tail.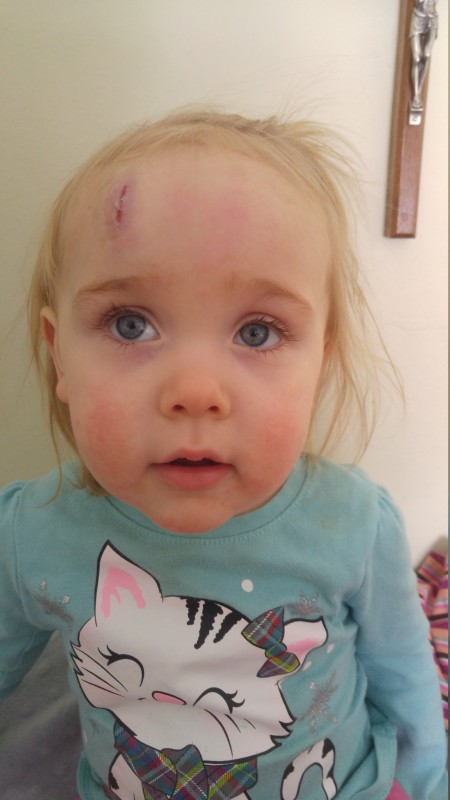 And her first big owie last month! Already needing stitches poor thing. From what I understand from Mercy, she was toppled over on "accident" and hit the corner of two walls. Sigh.