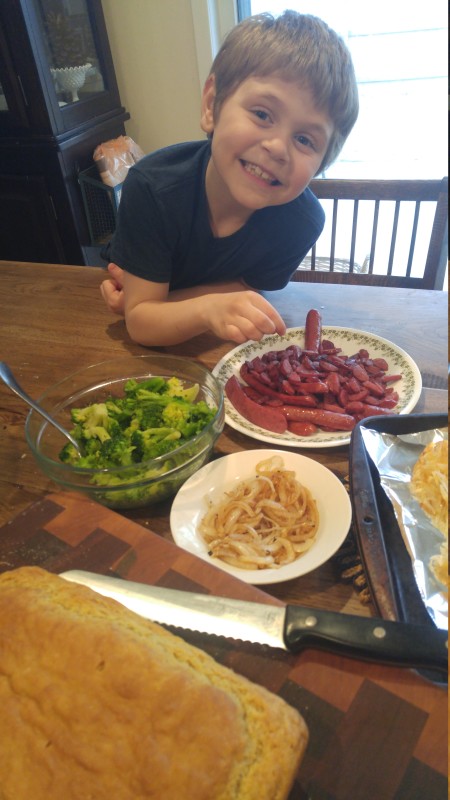 The Church's calendar has many observances during March. We hit on a few:
St. Patrick
St. Joseph
The Annunciation
We really didn't do much for any of them, but I did want to remember the little we did do.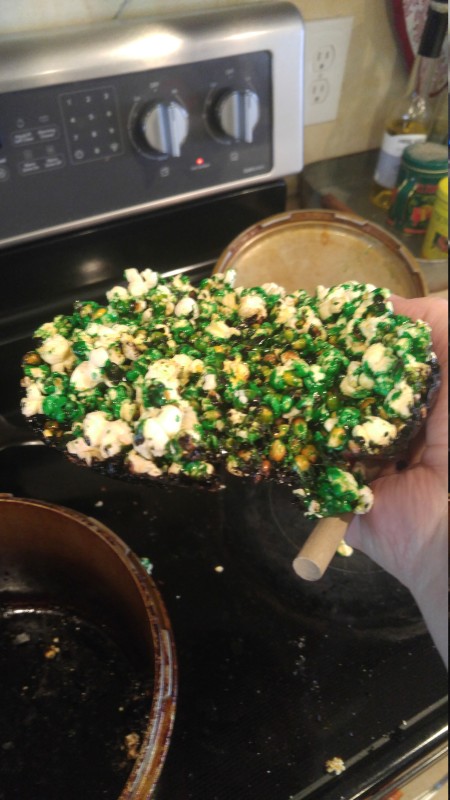 I got a silly idea that Green Popcorn would be fun to eat on St. Patrick's Day. Ha ha ha ha ha ahaahhaha. It was not fun, but it was a learning experiment. Attempt #1: Stove Top Green Burn in Butter and Kernels.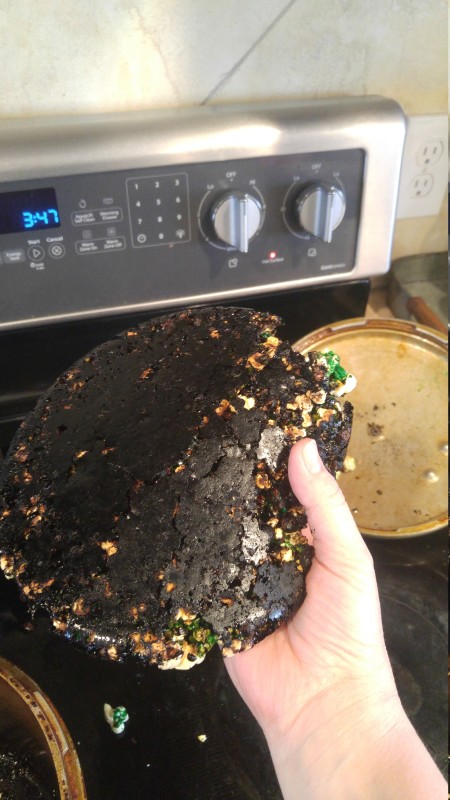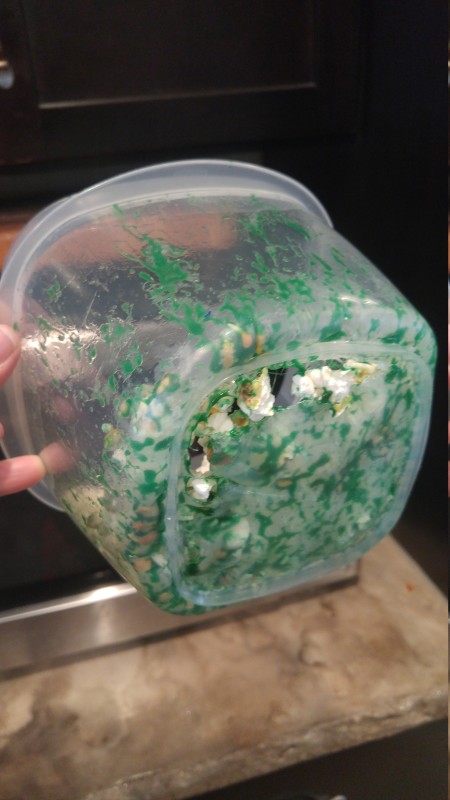 Attempt #2: better but wow. Danger! High Voltage! Green Popcorn Mess in Melted Plastic. Yum.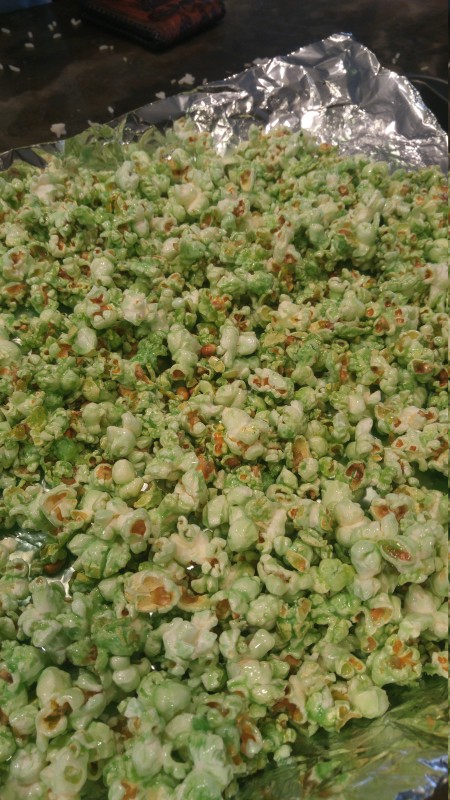 Attempt #3: Finally much better but slower. I popped the popcorn as I normally do on the stove, mixed green stuff (butter and sugar) and poured it over. Then roasted low temp for a while to dry it and make it good and sticky.
And after all that I was the only one to eat any of it. That's the LAST time I do that!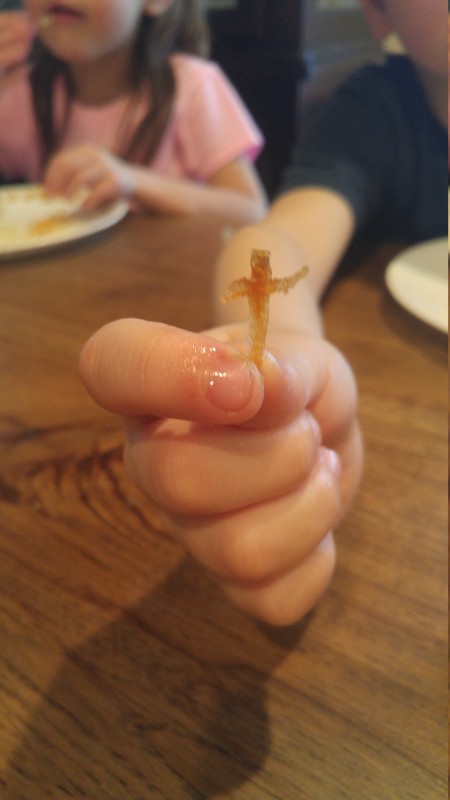 Supper was a last minute sausage/hot dog jamboree with hash browns (my version of "Bangers and Mash"), broccoli, Soda Bread and…..green popcorn. At least we got something "spiritual" out of our feast, Cross Hash browns. Happy Feast of St. Patrick.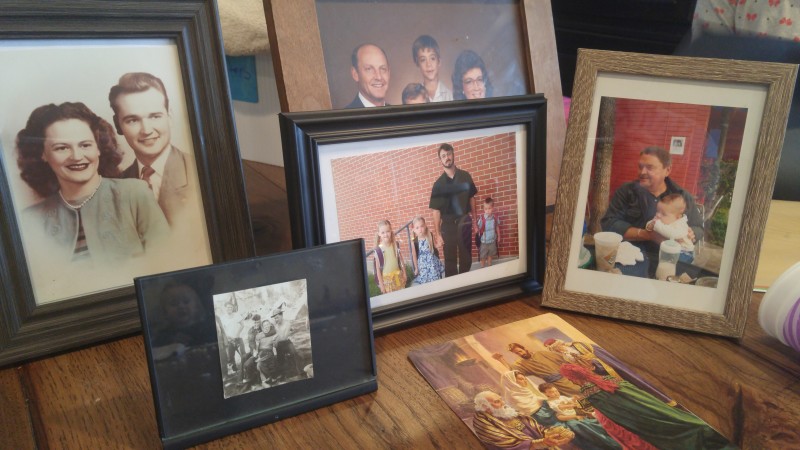 For St. Joseph's Day we remembered all the Fathers in our family and made a meal Daddy likes. Kind of like we do every night.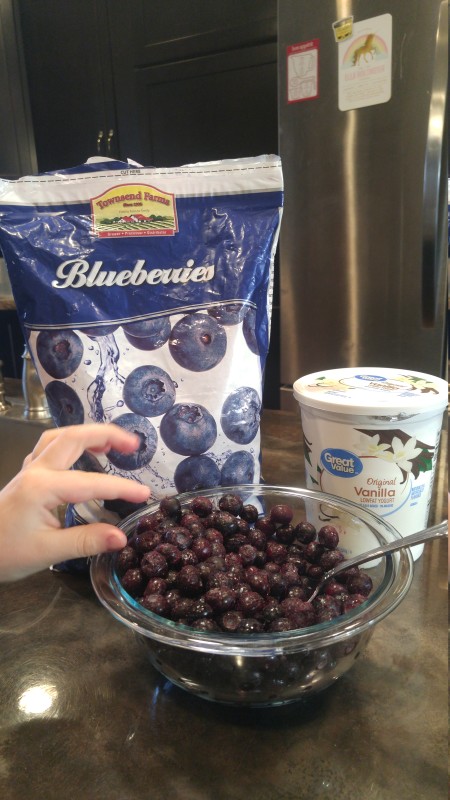 The Annunciation almost got past me since it fell on Palm Sunday this year. "The Angel Gabriel from Heaven came." We now have 9 months until Christmas! We had Blueberries and Yogurt for breakfast on the day after the Annunciaton. Blue being traditionally a Marian color.