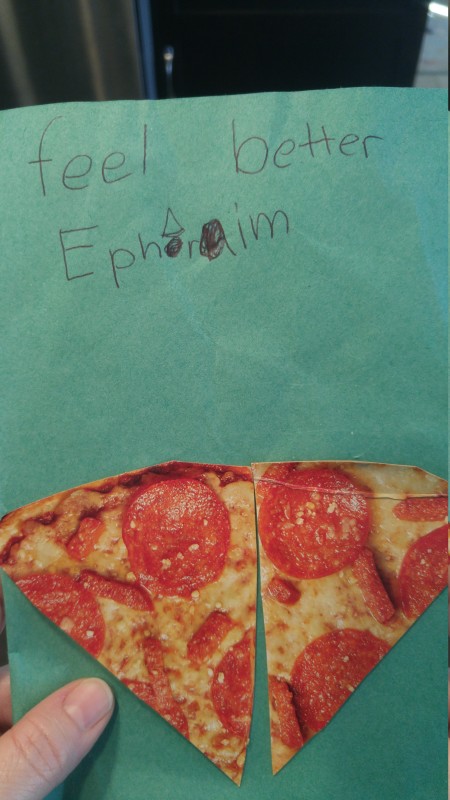 And to help you feel better here is a picture of you with your head on fire while I sip a juice box and watch. Oh, I love you.
This needs no words.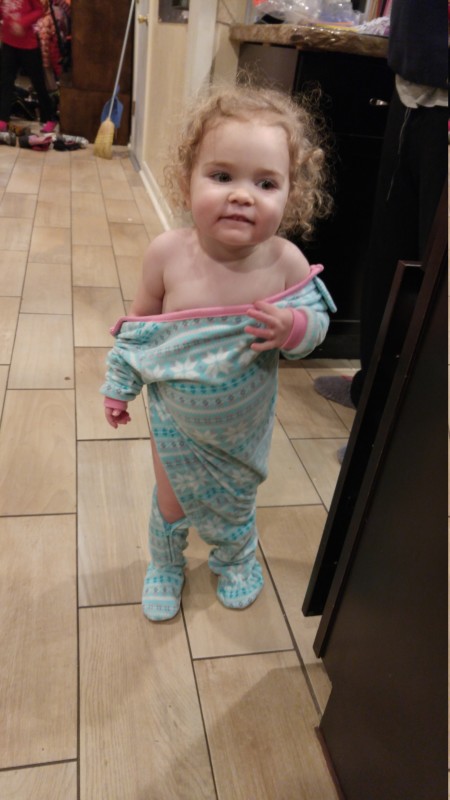 Getting dressed by herself. Perfect.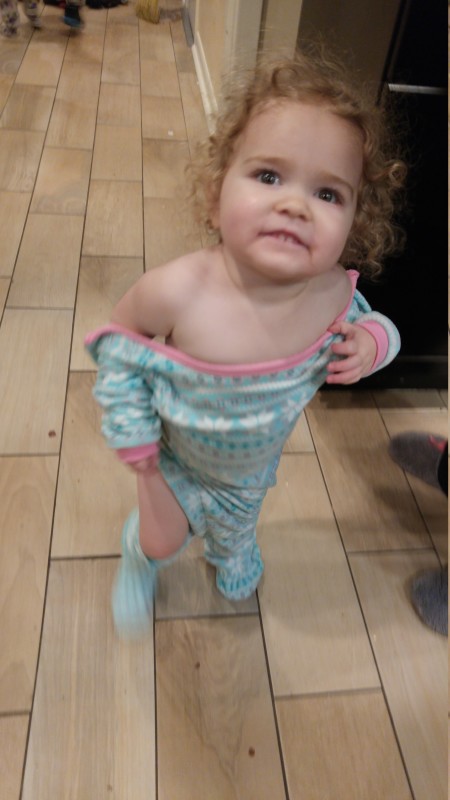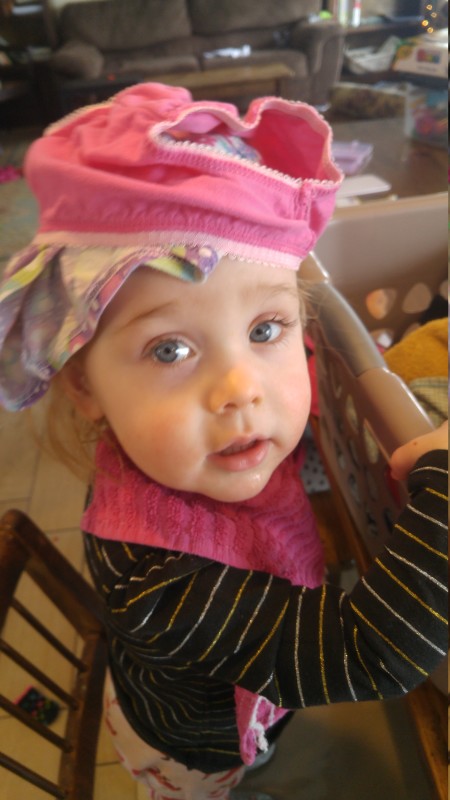 Maybe it's just our gene pool but 'undies on the head' is A THING. 8 babies now and everyone of them has wanted to wear panties…on their heads. I probably should be alarmed but I'm going with "this is normal."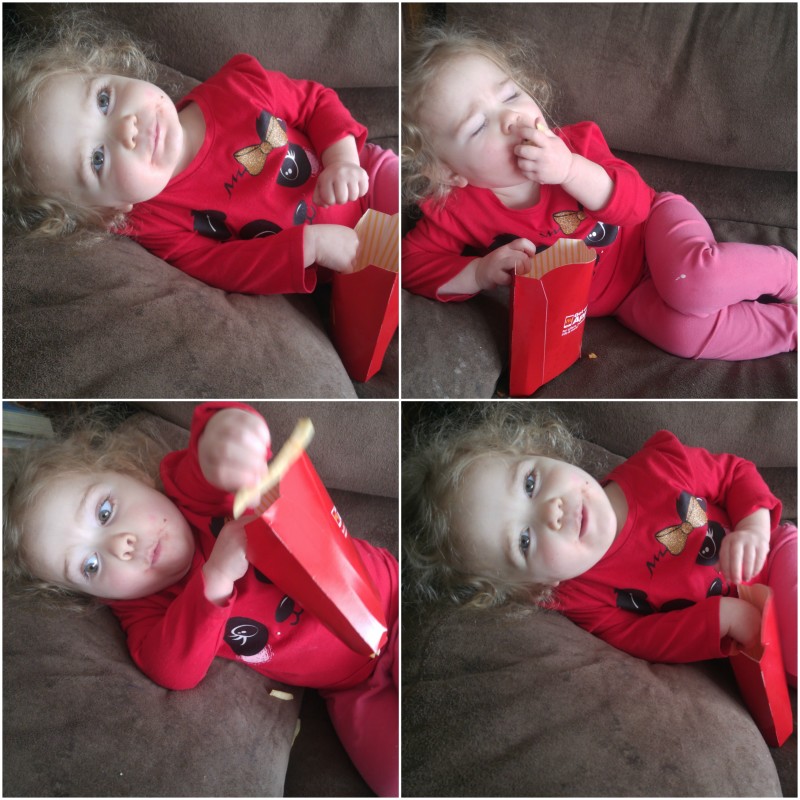 French Fries on the couch. It doesn't get any better than this.