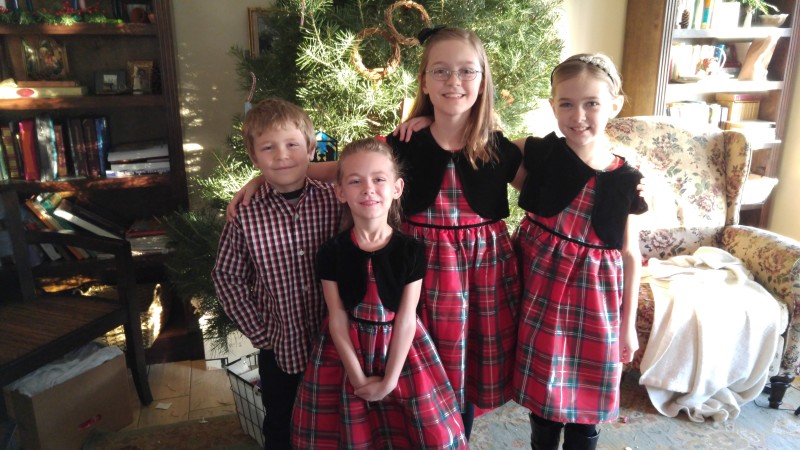 On December 20th the big kids performed in the school Winter Program. They got dolled up this year for the occasion.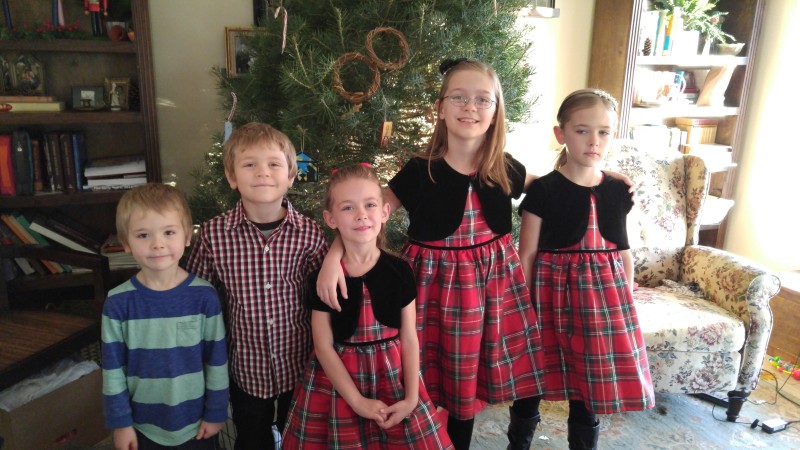 I think Ephraim is getting very  eager to be a "school kid." Mama has been able to attend the program for the last 2 years but this year it was Daddy's turn. Since I've come down with another nasty cold I didn't feel well enough to go and it was gonna be a busy day for Dad anyway so I really wouldn't be able to go sans little kids.
I was glad he got to experience it but I could have done with some longer video footage!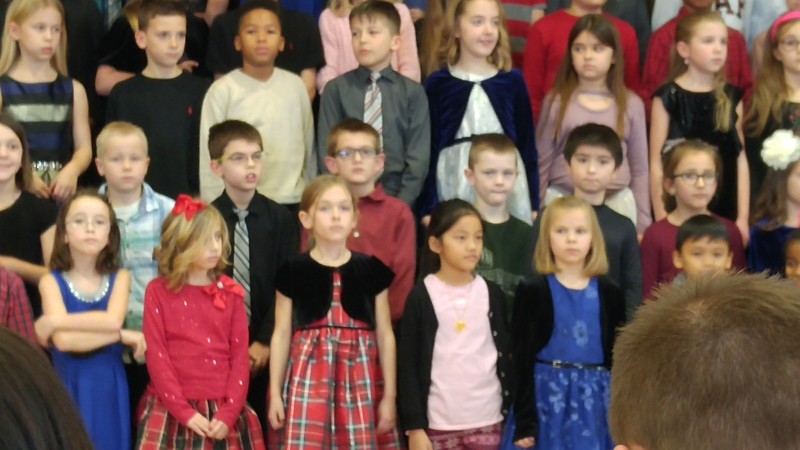 'Scuse the blurs. First up Clara and the 3rd grade. They waved their arms and then I think they rapped something?
Lily was busy this year! She performed Hot Cross Buns and Good King Winceslas with the Strings group. Then was given one of the jobs of hand bells. She was also nervous that this year she sung "parts!" I just told her to keep her eyes on the director. She reported that she didn't mess up anything. I'm so proud of her.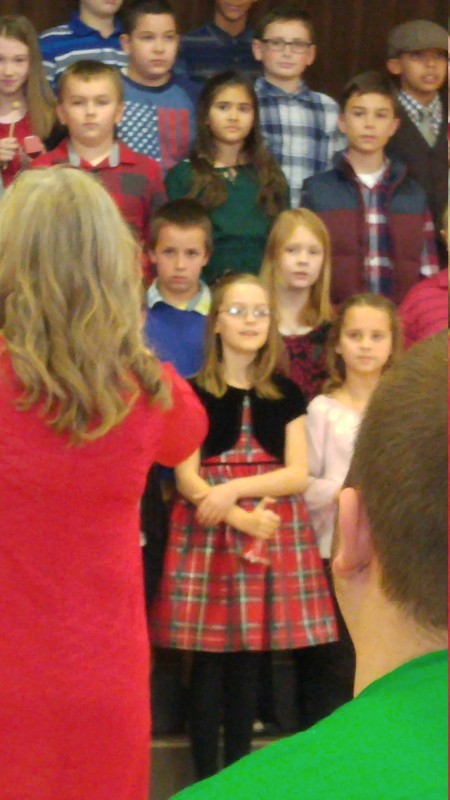 I'll trust she did eventually ring that bell.
Gerhardt would have been in here but after the morning performance the nurse called and said he was not feeling well. Daddy went to pick him up from school so he wasn't there for the afternoon performance. So no cute Gerhardt and the 1st grade this year.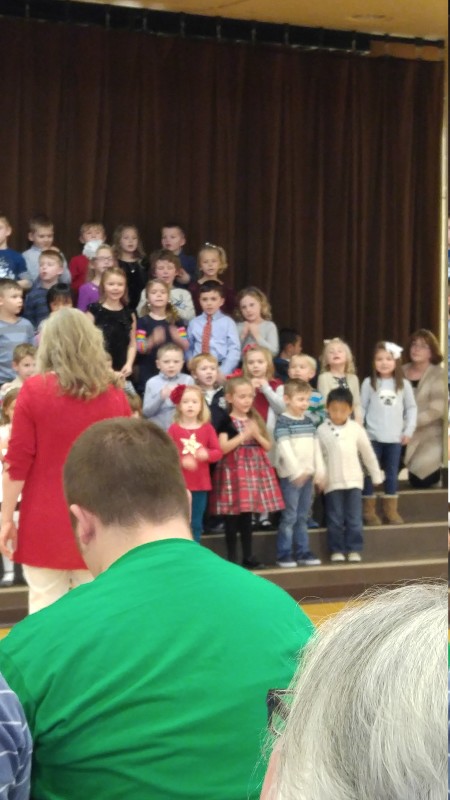 But Esther debuted with the Kindergarteners!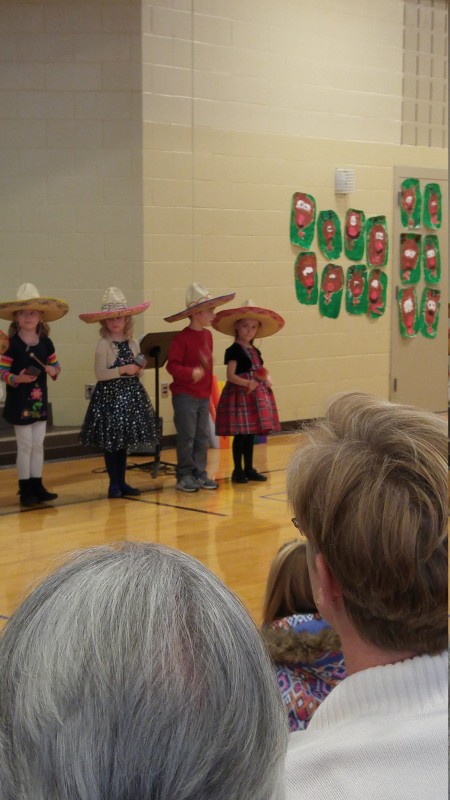 And was muy adorable in her sombrero shaking her maraca!
She was also gracious enough to sing her 'Spanish' song to me after she got home from school.
And here is what she is obviously singing.
Good job babies! I love to hear you all making music!