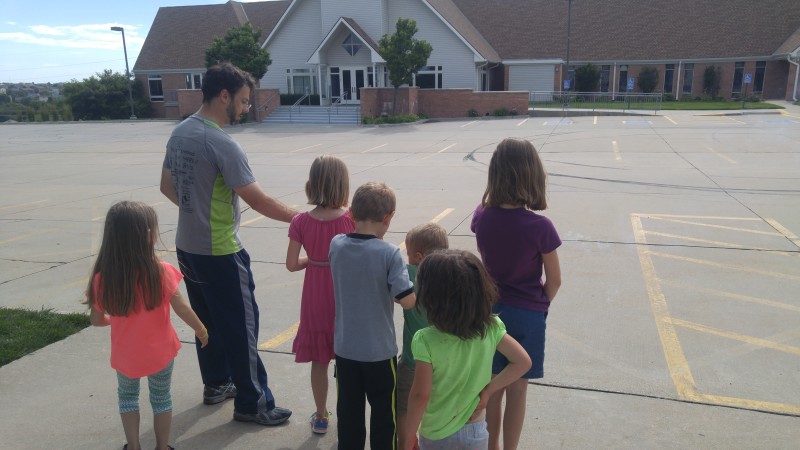 We started our 4th party early. Sunday we got out the sparklers.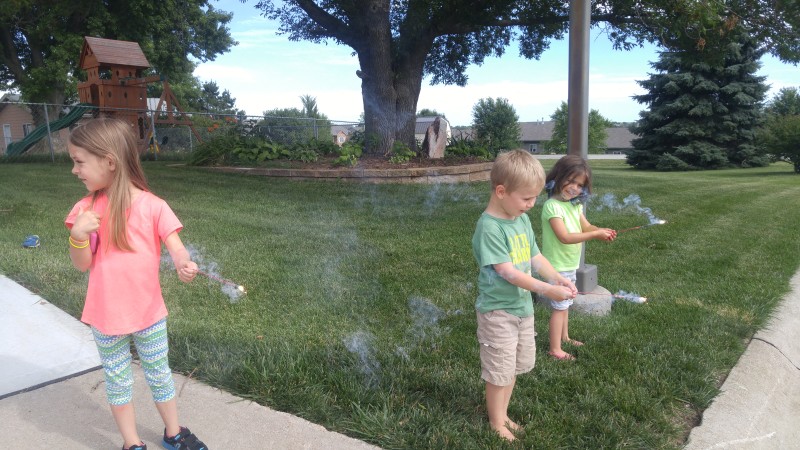 I don't think we had any Independence Day fun last Summer. We were in the Van cruising to Texas that day.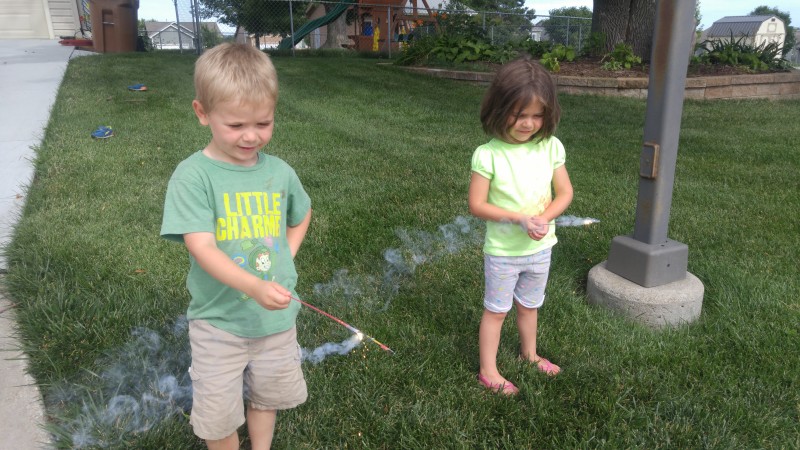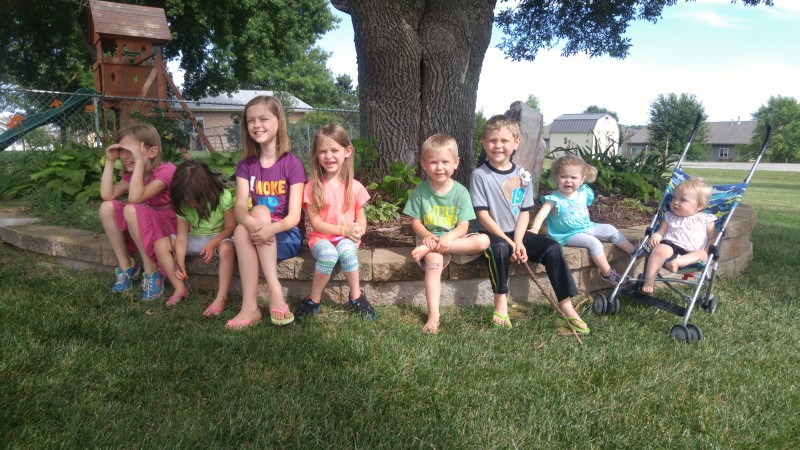 After sparklers Daddy took the show. He wowed the crowd with some loud and pretties, loud and pretty enough for babies at least.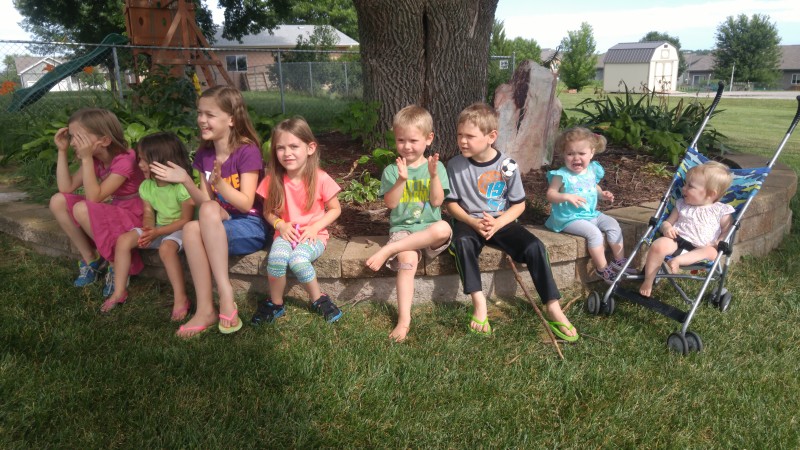 Too loud and pretty for Martha. She was a party pooper. Josephine couldn't figure out what the big deal was. But she invented loud noises so….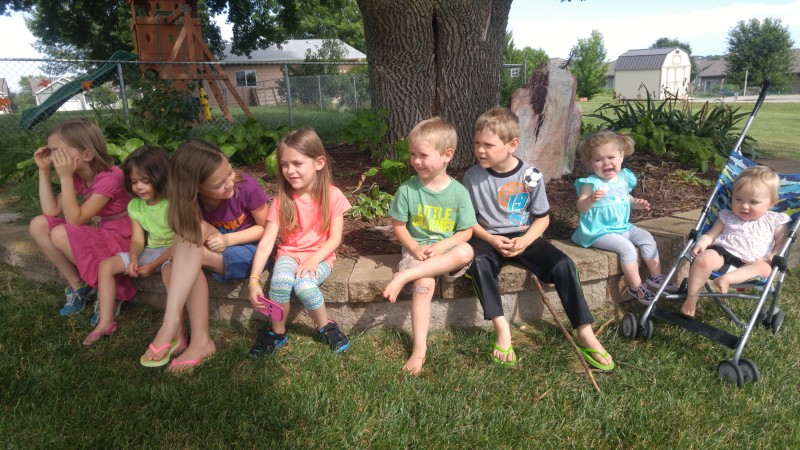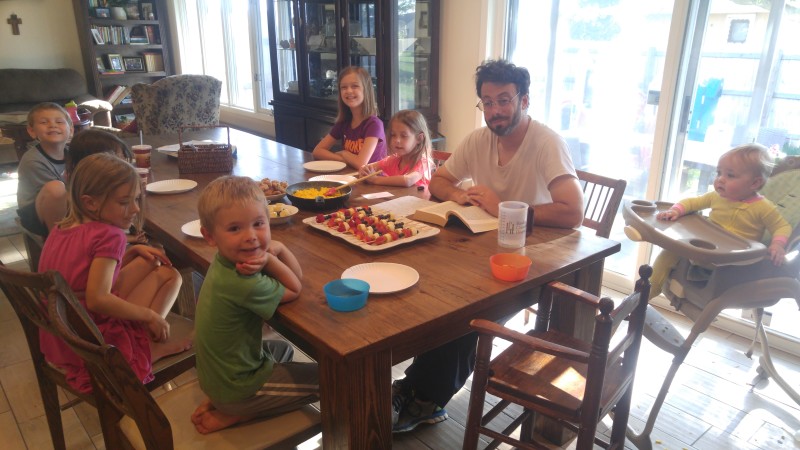 On the 4th we had a Patriotic Breakfast. Well our traditional 4th of July breakfast minus the tradition of the July 4th Fun Run we used to enjoy. Sniff sniff.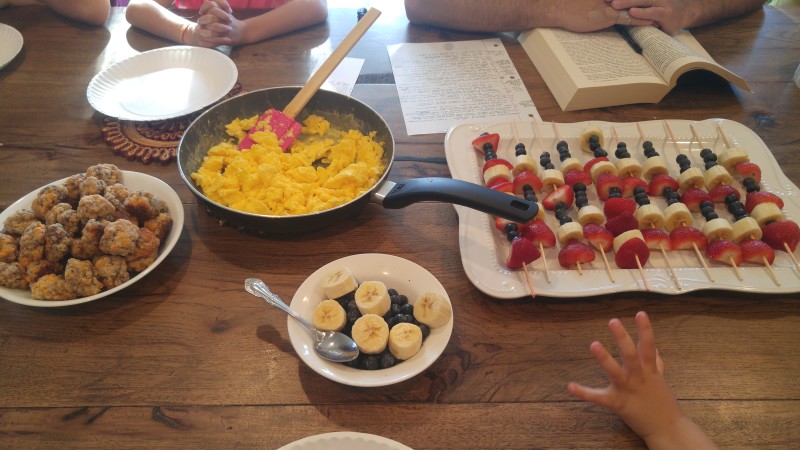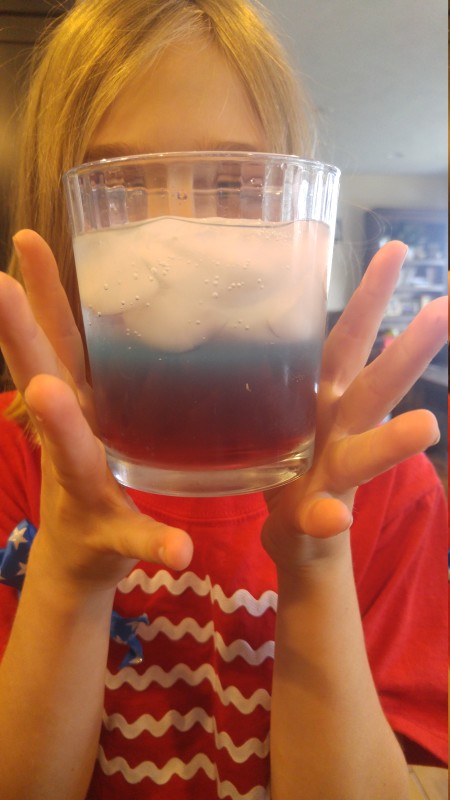 With lunch we had Freedom Cocktails, Red White and Blue Spritzers.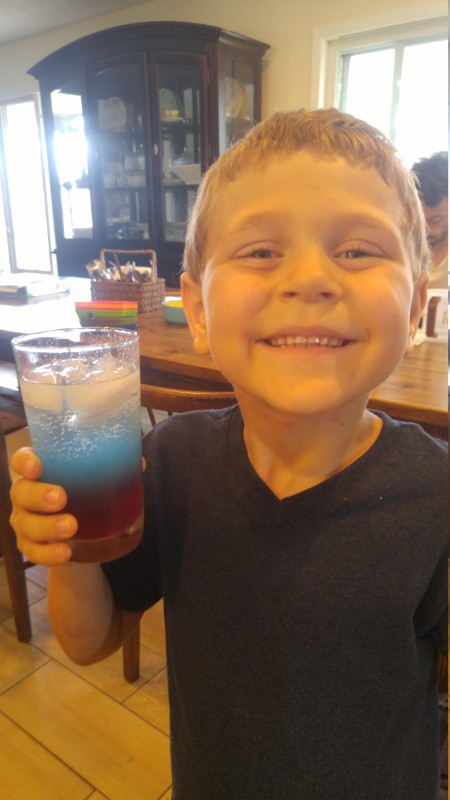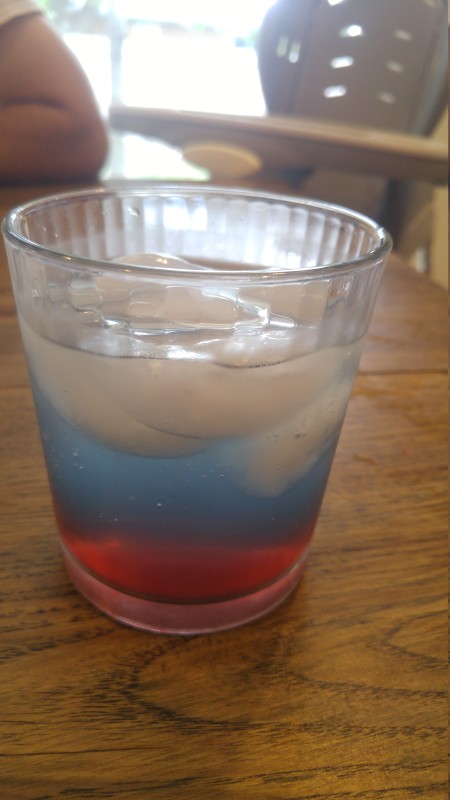 You really have to pour the Blue very slowly so's you don't get Purple! They actually worked!
Of course I had to get some shots of Independent Babies. Unfortunately it was nap time and we waiting a little too long for Ephraim to get his underwear on.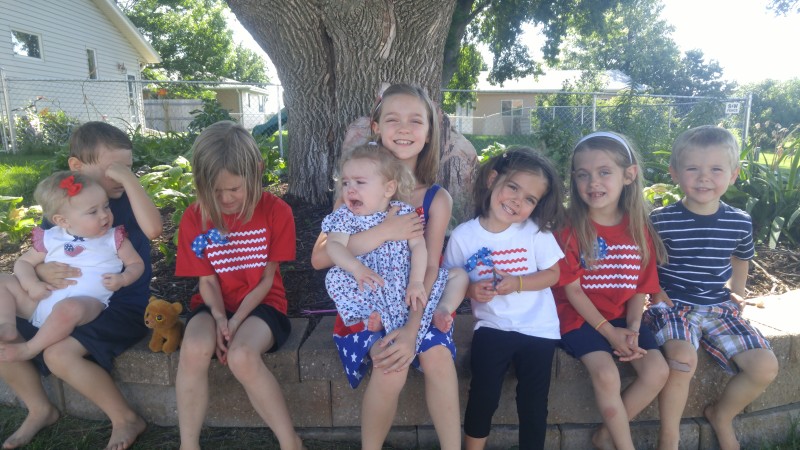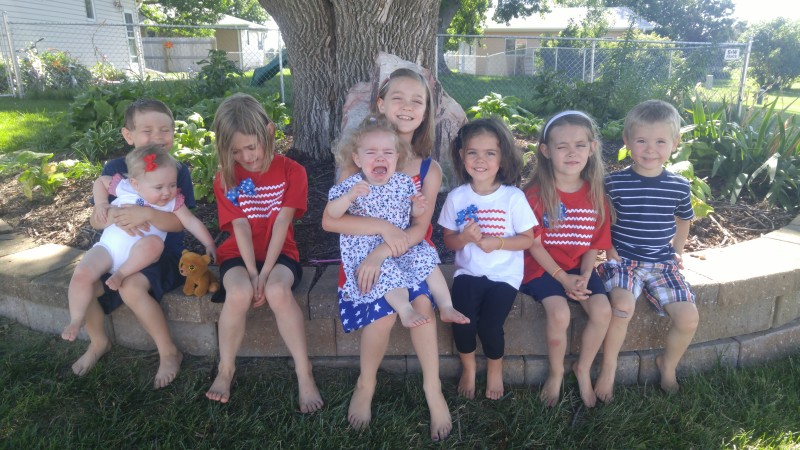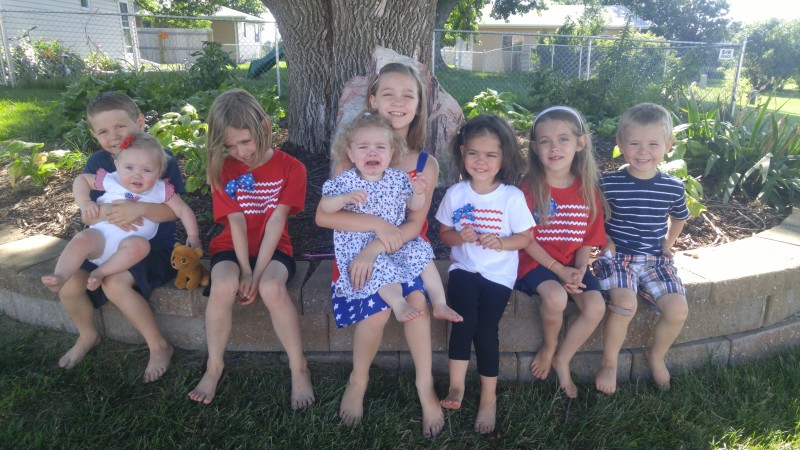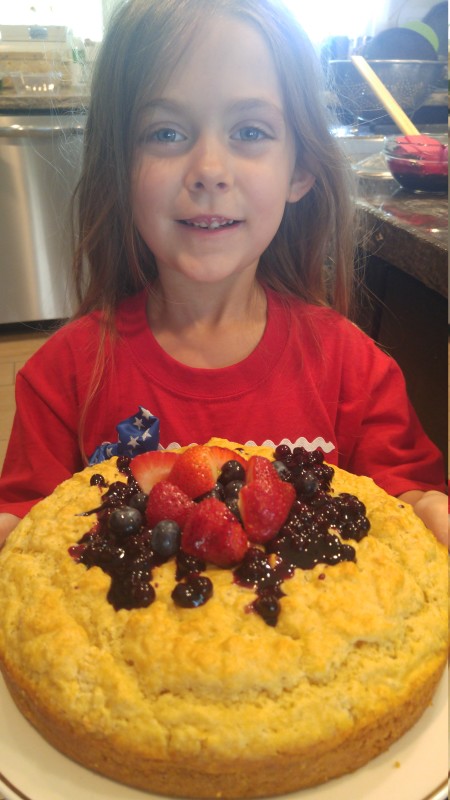 That afternoon Phil left with 5 of the kiddies for a party and supper. I stayed home with the smalls and 2 sickies. Esther and Clara have had fevers on and off. But as consolation I made THE BEST shortcake I've ever made. The girls didn't want strawberry but blueberry shortcake, I obliged and added a few strawberries for myself.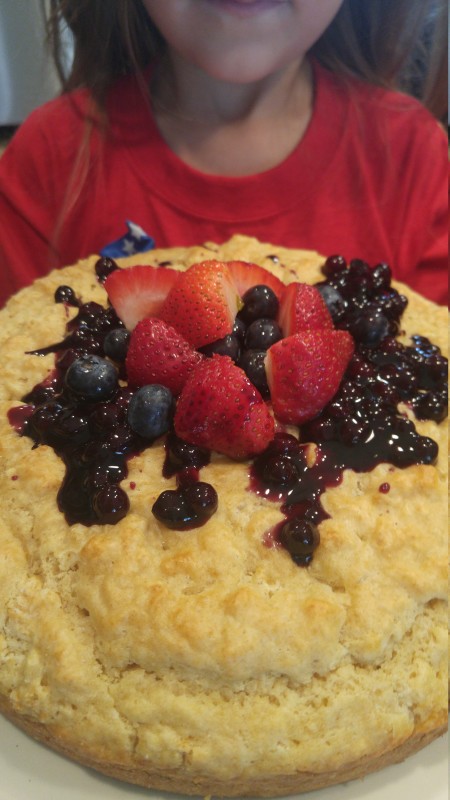 You have to make this recipe. I used Splenda instead of sugar and regular milk since I didn't have buttermilk, still came out amazing. Will be my go to Summer 'shortcake' recipe from now on. I also made a Blueberry Sauce to drizzle. The girls loved it.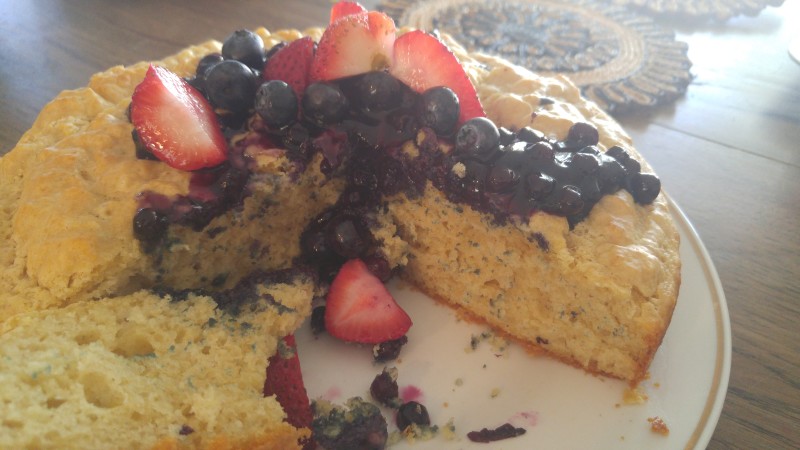 It's just too late for the babies to stay up for Fireworks still. But Phil and I watched some. I tell you the truth. We have to have the greatest view for fireworks in the city. We're on a hill so from our driveway and parking lot we can see all the shows in town. Here's a taste.
It's a constant spectacle of color. So fun. I can't wait till the babies are bigger and we can watch a real firework show together.
Hope y'all had a Happy Independence Day!