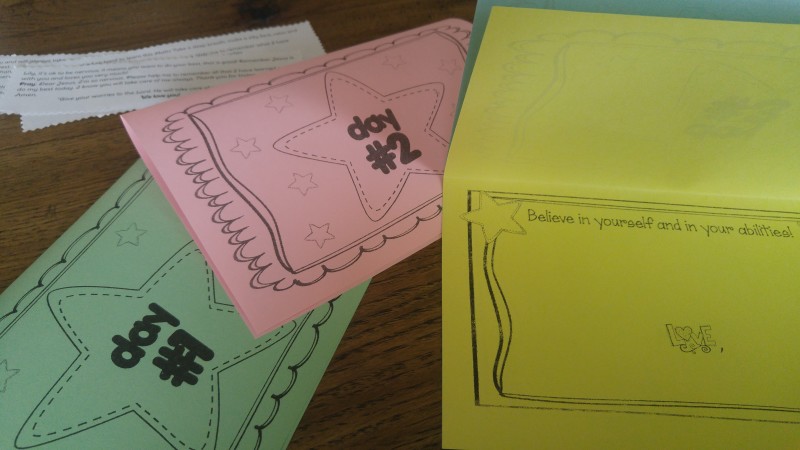 April brought Standardized Testing to our school. A first for Lily being in 3rd grade now. I'm sure most of us have strong opinions when it comes to standardized tests, their benefits and their drawbacks. I see both. I've never liked the pressure that seems to come with these tests. The excitement induced by teachers around these tests seems to only stress some kids out. Lily is one of these kids. She was so nervous about taking these exams.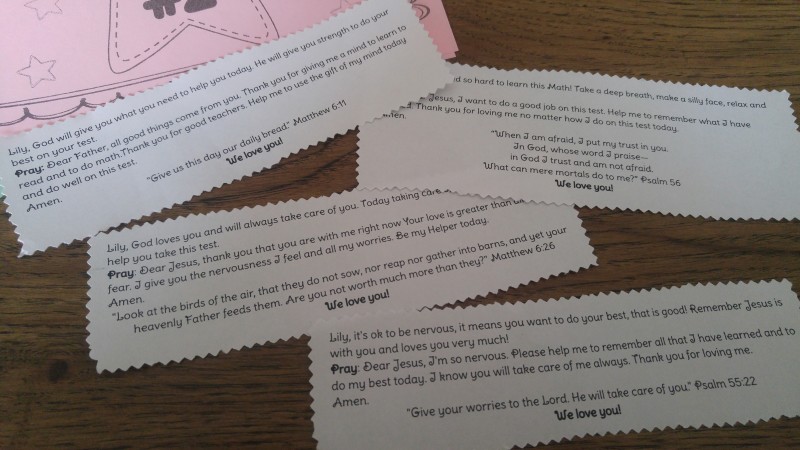 After reassuring her many times that she would in fact proceed to 4th grade regardless of her scores and promising her that she would not be sent to a work camp if she did poorly, she calmed down.
The teachers sent home a packet of cards for the parents to make for their student. Cards with encouraging words to cheer their children on and up on test day. These would be a surprise for the kids.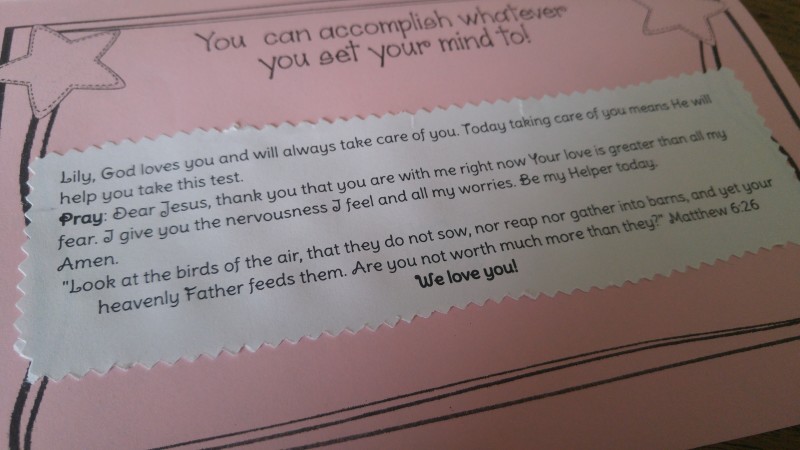 I took advantage of this opportunity to teach Lily how to go to our Heavenly Father with her fears and worries. I gave her His Words and promises and prayers. And some fun stickers to make her smile. (not pictured.)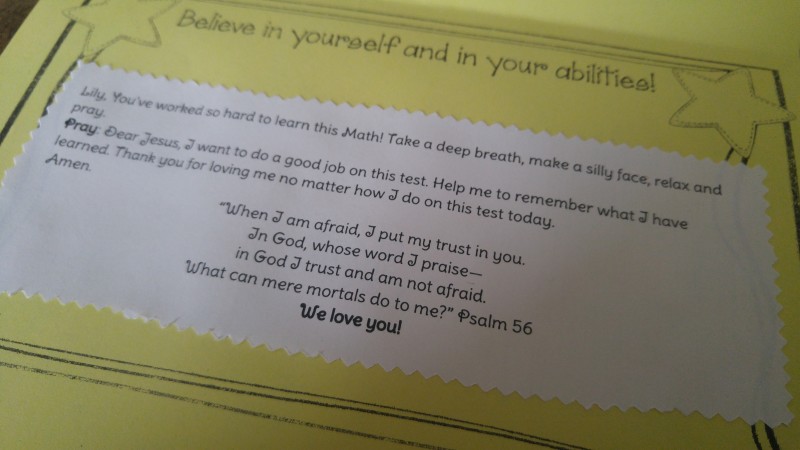 There will be many more times in her life when she will need to go to God for strength in the face of her fears. Times when she is nervous and worried about outcomes. I hope she will remember this time, these cards and how she can cast all her cares on her Loving Father.