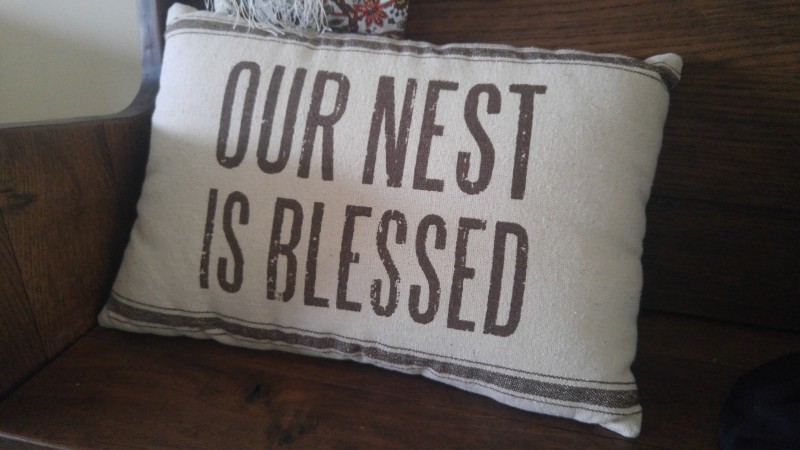 So it's Spring. Which because we've had such an incredibly warm Winter, I have to say, is kind of like "oh yeah, it's official now." I have come to appreciate this season more, living where Winter is actually hard, harsh and long. Spring is welcomed and long for in the way I long for Fall after a hot Summer. In Texas Winter is cool then suddenly it's hot and that's Spring. I always thought this one just blended into Summer, like you have really warm Sp-ummer then third level of hades hot Summer.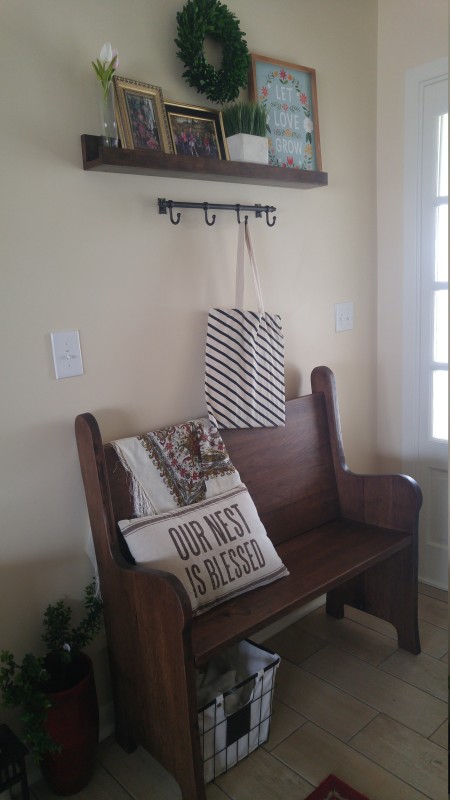 Anyway, you're welcome for all that. It's Spring here. It made me happy when I opened the Easter box my mom sends every year filled with Springy things and those beautiful WHITE Easter dresses and handsome new spiffs for the boys.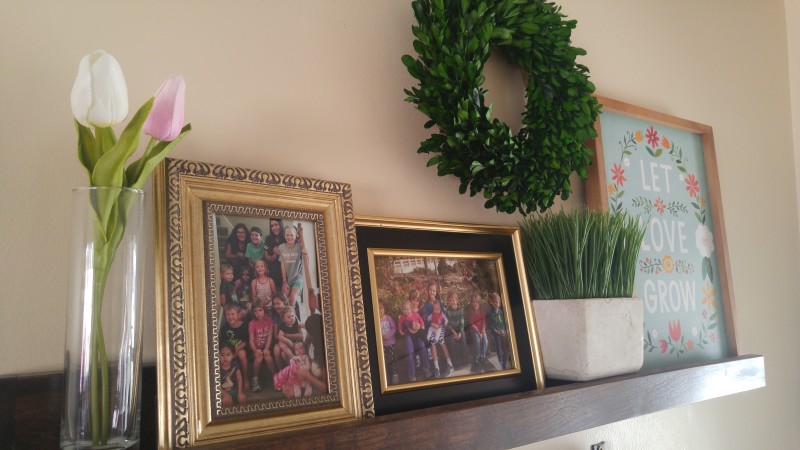 I've even taken a few minutes to pretty the house for Spring. Aren't tulips lovely?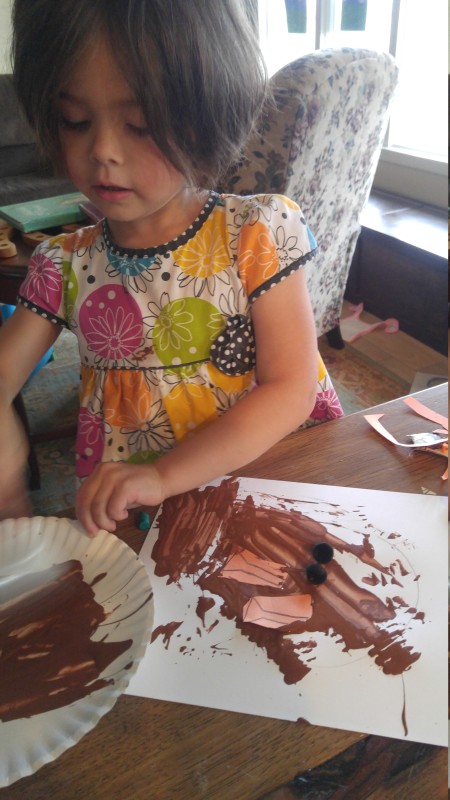 The kids home in the morning have been wanting  to do more crafts lately. I dug up some for Spring. Brown chicks because I couldn't find the yellow paint.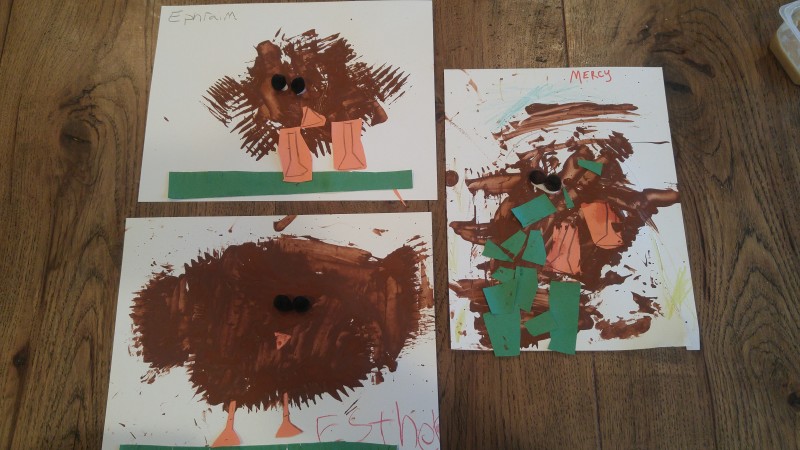 Perfectly Spring.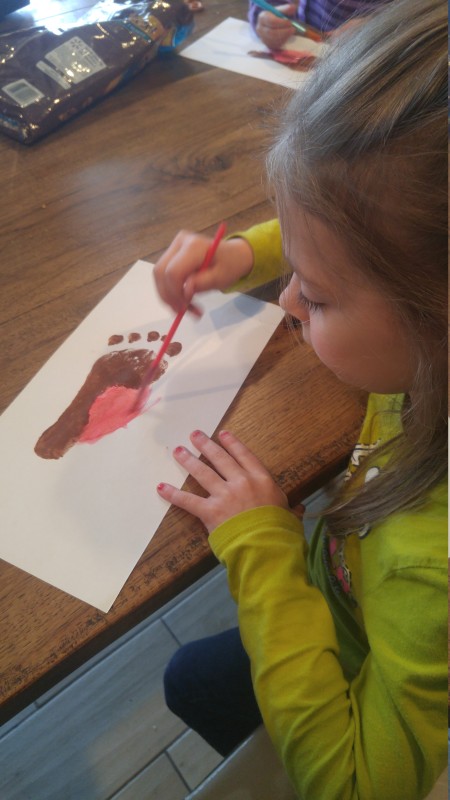 Esther saw the Robin foot print one and has been begging to do this for a week now. The thought of painting feet gave me serious pause but I relented and was organized enough for it to go quickly and easily enough.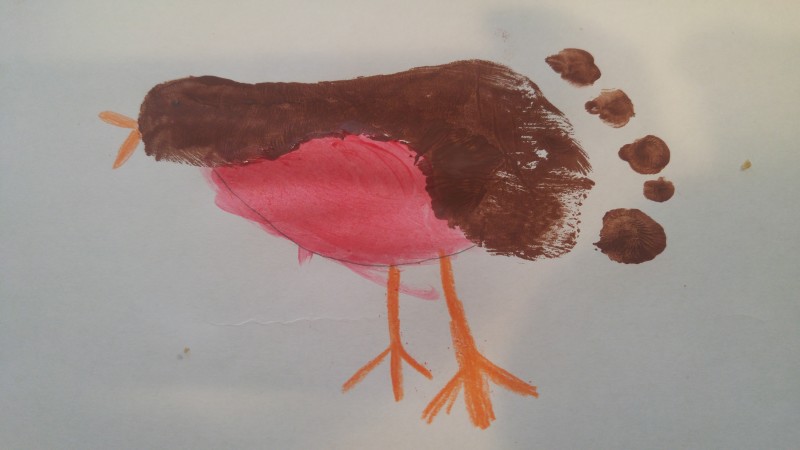 So far, Spring here has been cool and rainy with the occasional warm and sunny day. Nice but keeps you on your toes. Don't put the coats away just yet kiddies!