Our keeping Lent and commemorations of the church year continue to be simple. We've had several come and go over the past few weeks.
Perpetua and Felicitas – March 7th
St. Patrick – March 17th
St. Joseph Guardian of Jesus – March 19th
The Annunciation of our Lord – March 25th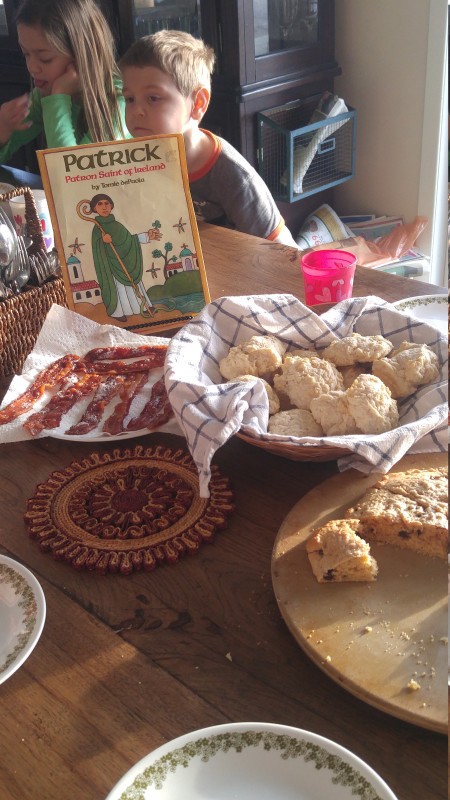 For St. Patrick's Day Grandpa and Grandma were here. We enjoyed scones and biscuits for breakfast while some lovely Irish hymns set the mood in the background.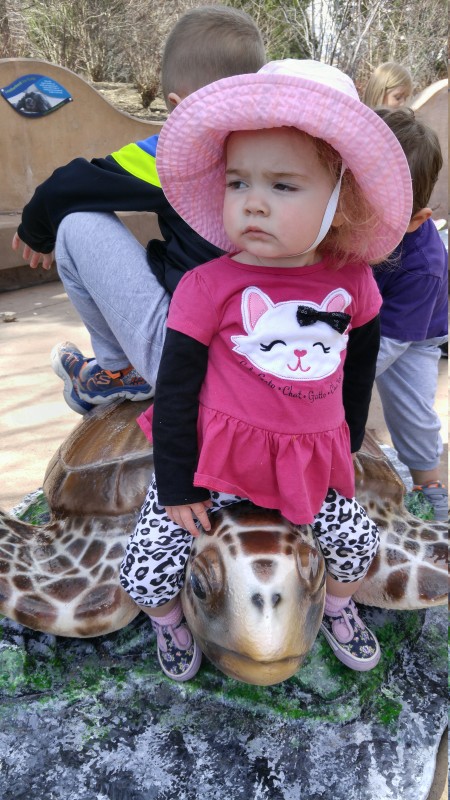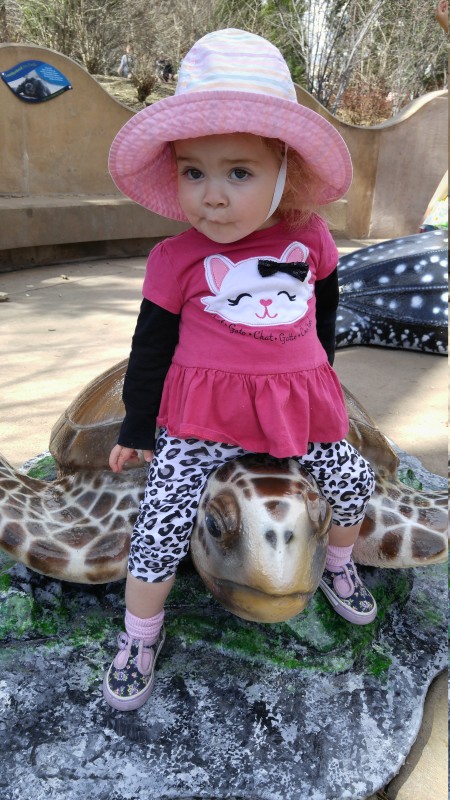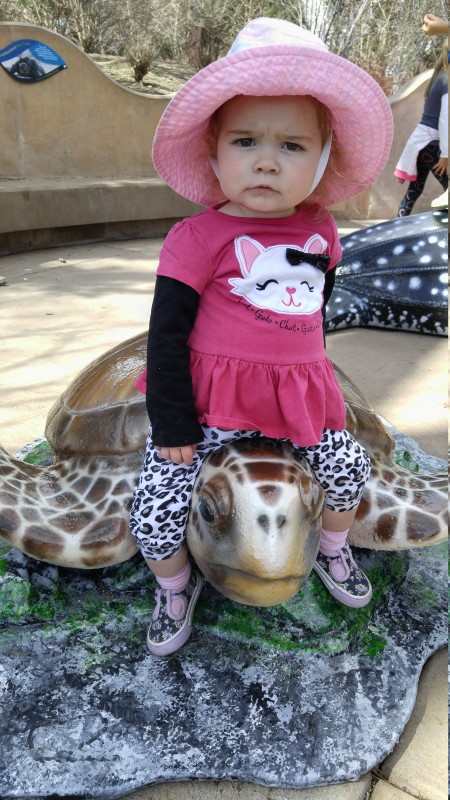 Later, because it was SO AMAZINGLY nice out, a trip to the zoo, thank you Martha, and cupcakes I slaved over at Walmart.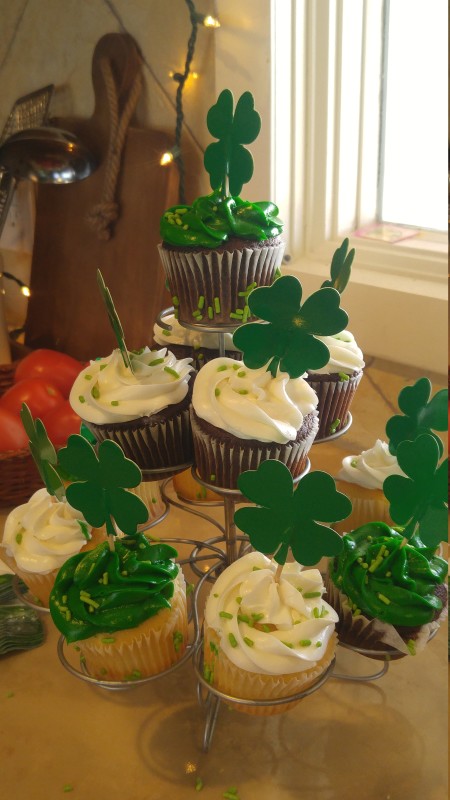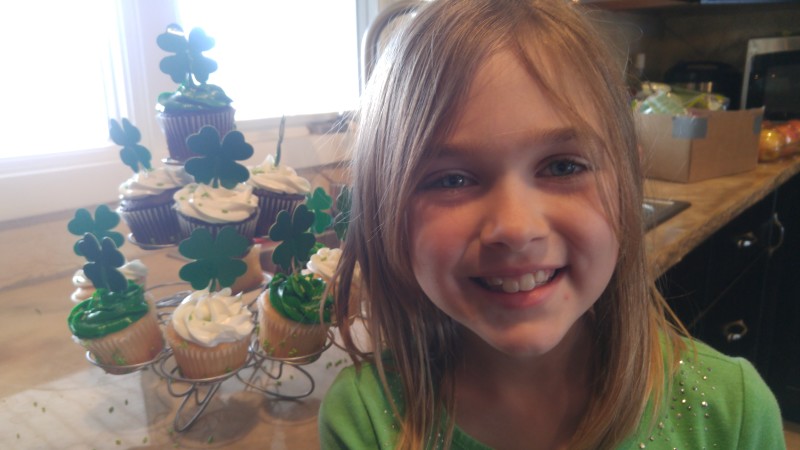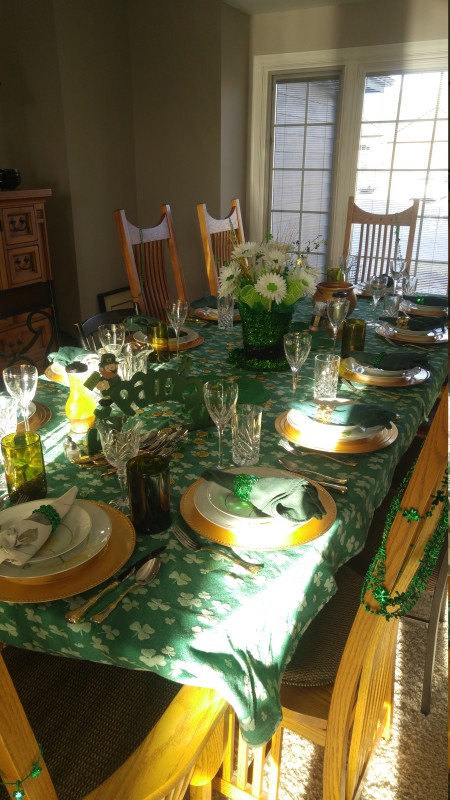 That evening was a lot of fun. Phil and I were invited to our other pastor's home for a St. Pat's Day fun fancy fiesta.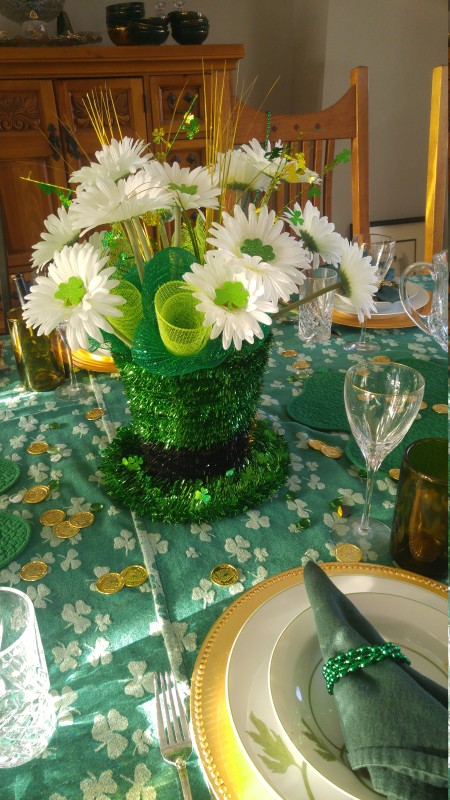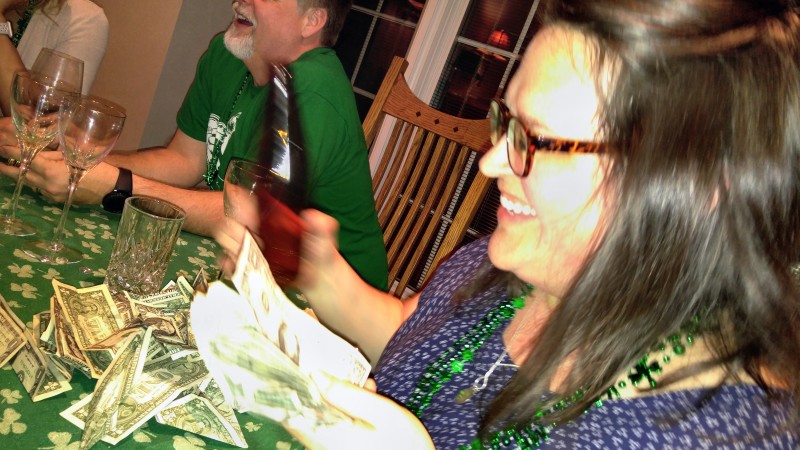 I was truly seeing GREEN by the end of the night! I won the LCR pot of gold in a fierce show down! Woot! ('scuse La Bad Photo!)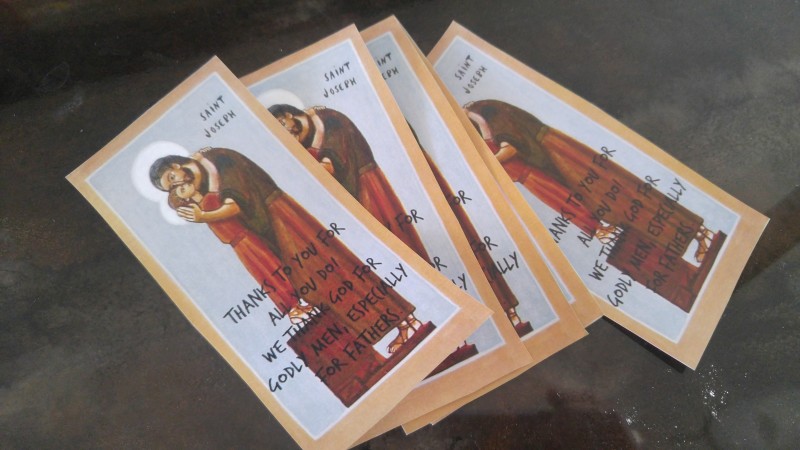 A couple days later the Church remembers Joseph, guardian of Jesus. I like observing this day. It's a good one for fathers. This year we were hosting an after Bible study get together so I thought I'd honor the men who came with one of these cards.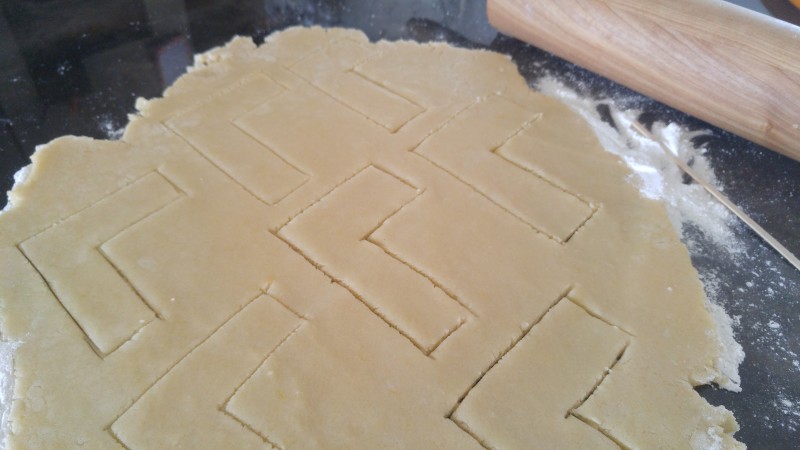 And I made some boring old sugar cookies for the kids. No. These aren't "Ls" Lily, they're carpenter squares, an attribute of St. Joseph the carpenter.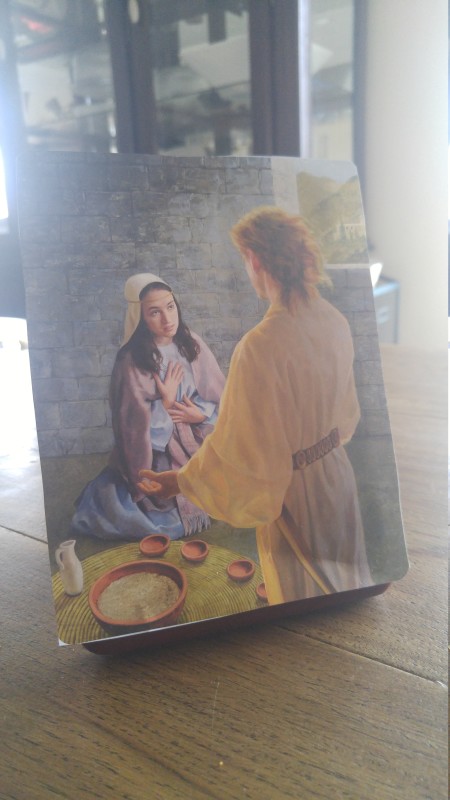 And then it was Mary's turn. The Annunciation, 9 months before Christmas. We like to sing this song: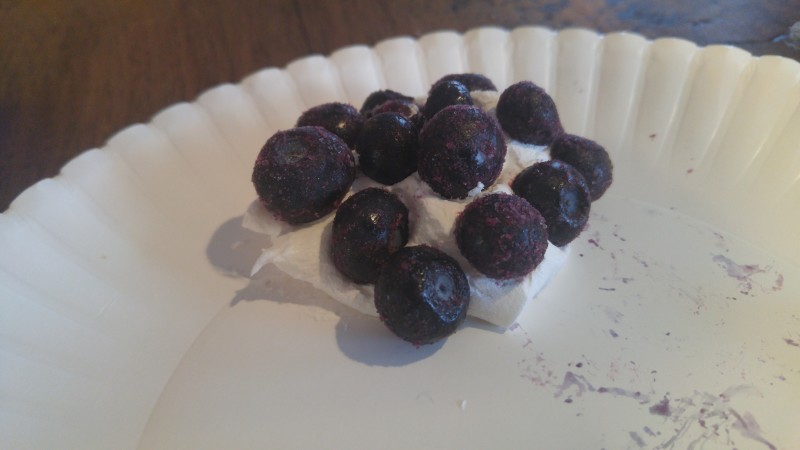 And eat blueberries because they're blue, Mary's color. Sort of. Really they're purple though right?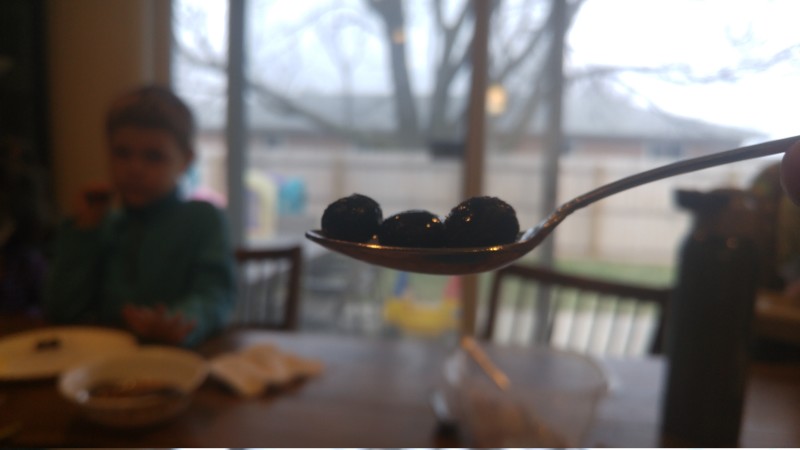 So that's how we've observed these days this month. Nothing fancy, but just part of our day. A habit of taking a few minutes to observe the day on our church calendar and to teach the babies.