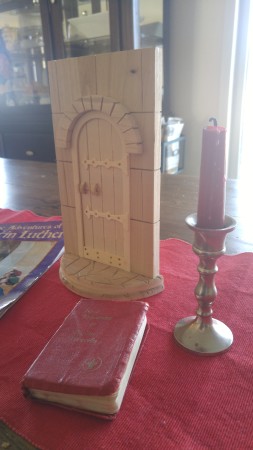 I no longer try to smoosh celebrating Reformation Day, October 31st, in with Halloween. Instead I happily take advantage of the Sunday we observe the festival in our church. So this Sunday we remembered the Reformation.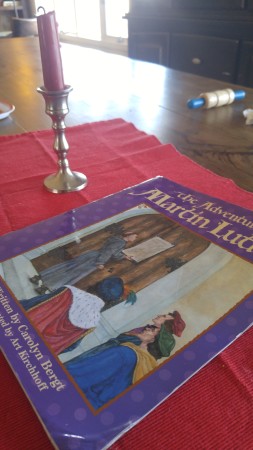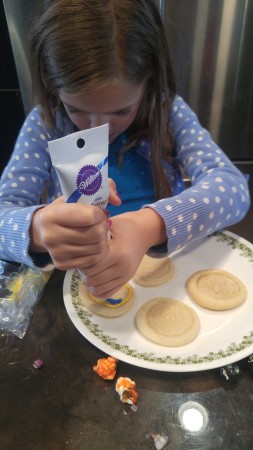 Saturday I got some cooking done for the big day. I didn't think I'd decorate our Luther's Rose cookies like I did last year, but Lily remembered those and asked if she could do it. I actually had enough frosting in the right colors stashed in the pantry so I went with it.
It ended up being pretty fun and of course more of the babies joined in. I think I like having big kids!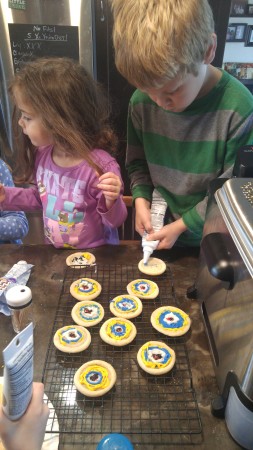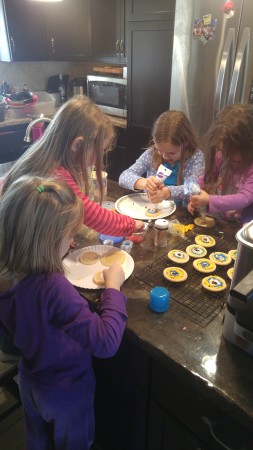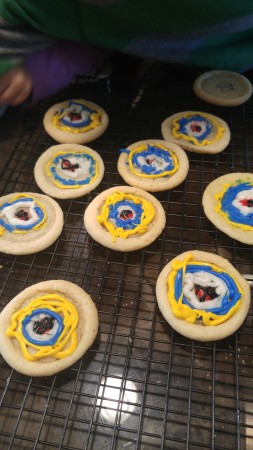 Nailed it.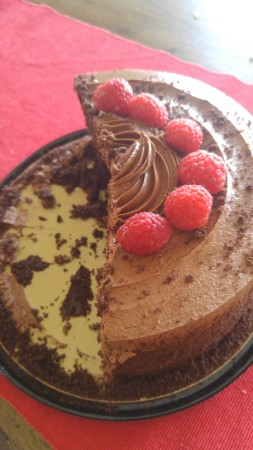 For our Sunday Feast:
Jägerschnitzel  (I'm the only one who actually eats the mushroom sauce though)
This amazing salad (minus the schnitzel and the beer because Phil only had an Oktoberfest and I wanted to save that, next time)
Spätzle (courtesy someone from church)
Chocolate Fudge Cake (courtesy the Walmart Bakery) with raspberries that I added myself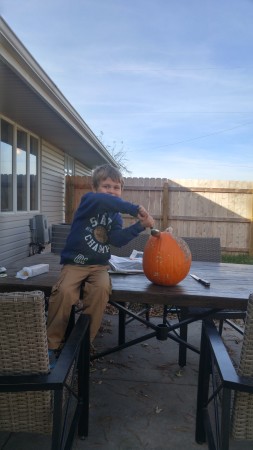 Then it was time to carve pumpkins. I thought later I should have used this as a good time for a lesson on Light shining in the darkness. Oh well. Maybe next year.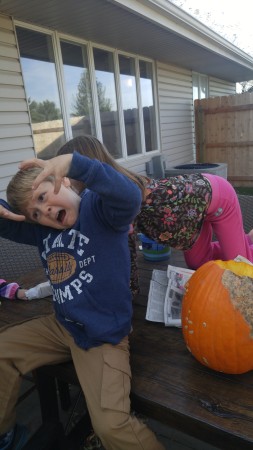 Gerhardt always has the best reaction to Pumpkin Innards.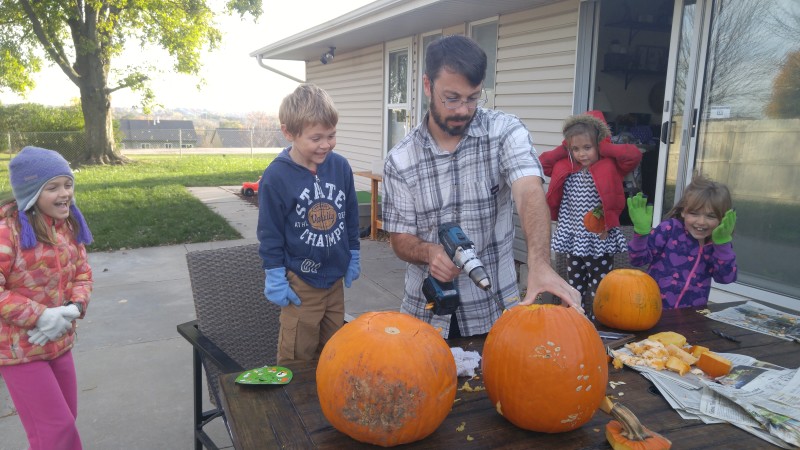 We brought out the big guns for a couple of the pumpkin moonshines. Daddy's Drill!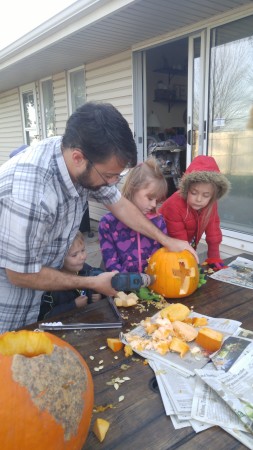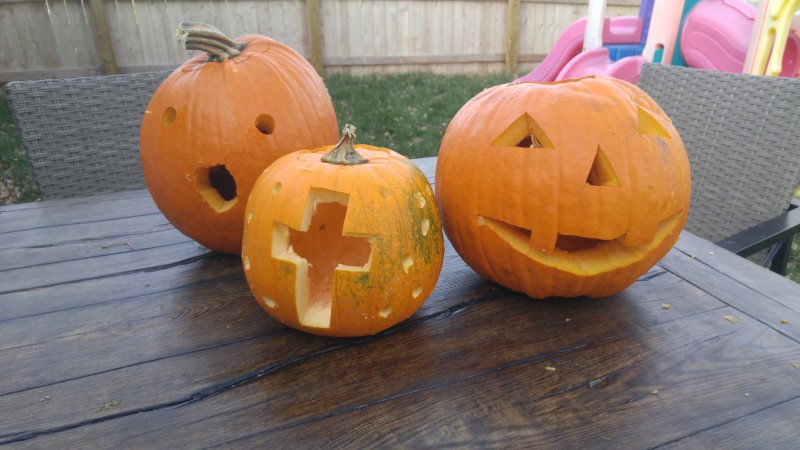 And there ya have it! Jack O Lanterns 2016.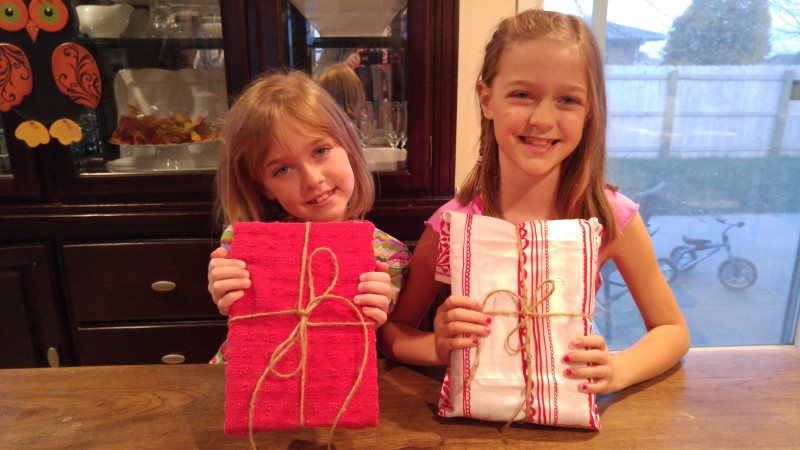 We use Reformation Day to give particular gifts at particular ages. 1st or 2nd graders get a My First Catechism and 3rd graders a Bible case since our congregation gives Bibles to all the 3rd graders at the beginning of the Sunday School year.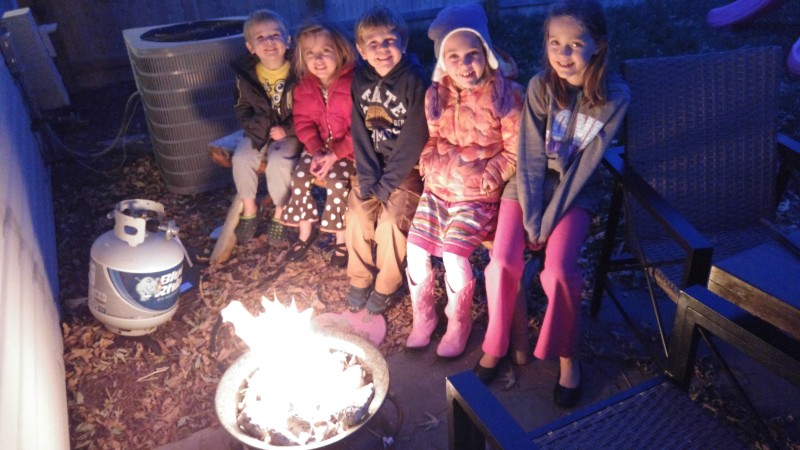 I think we started a new tradition this year. S'mores and Singing after supper. I've been wanting to light our fire bowl with the kids for a while now, but by the time evening rolls around we've just been too tired. But this night it worked perfectly. We brought out the hymnal and sang away while the marshmallows were roasting!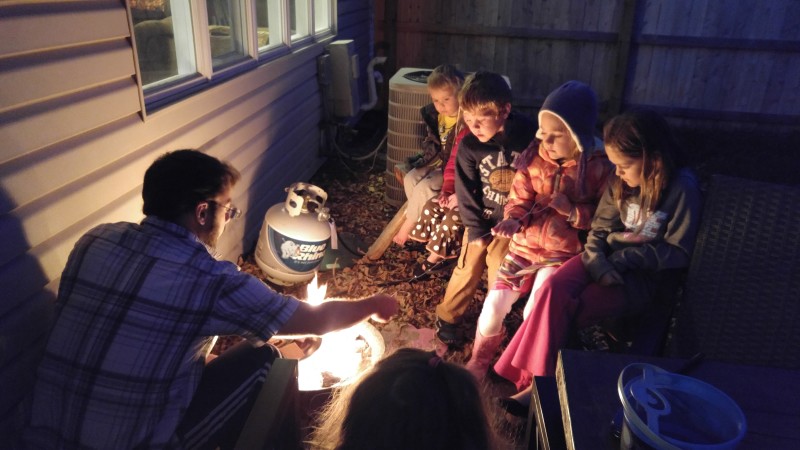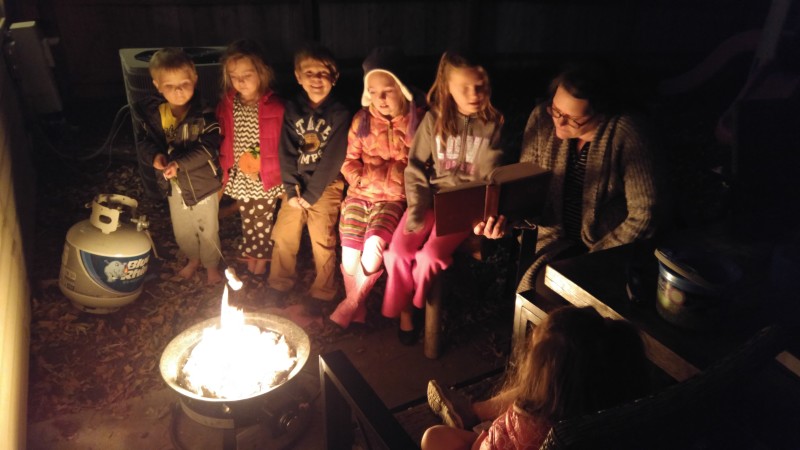 "The but instead of the Amen is the reason why the Reformation still matters 499 years after Martin Luther posted the 95 Thesis. The central doctrine of the Christian faith, which made the Reformation a seismic event in history, is justification. Justification calls us to not put a but where there should be an Amen. We do not need to add to God's work, for Christ, crucified and risen, has done it all. As the Augsburg Confession states, "Our churches teach that people cannot be justified before God by their own strength, merits, or works. People are freely justified for Christ's sake, through faith…" Augsburg Confession, Article IV. We stand on the truth proclaimed during the Reformation and cling to promises of Christ—no ifs, ands, or buts!" Rev. Brady Finnern