We dress, prepare and gather together to celebrate life and new life. This helpless squirming little thing and God's precious gift of Eternal Life give us all good reason to rejoice with one another.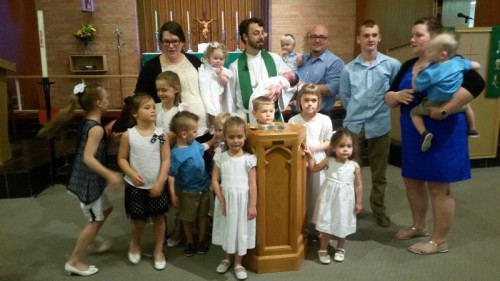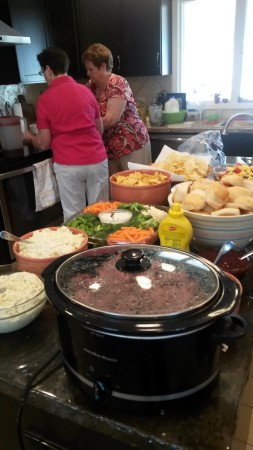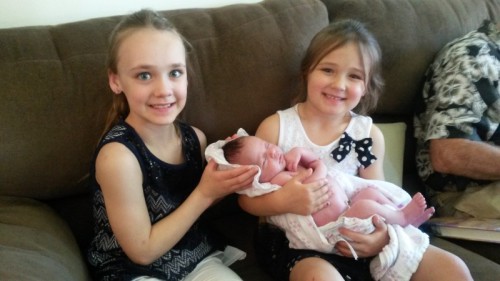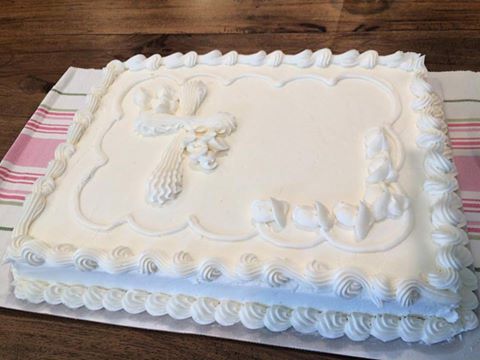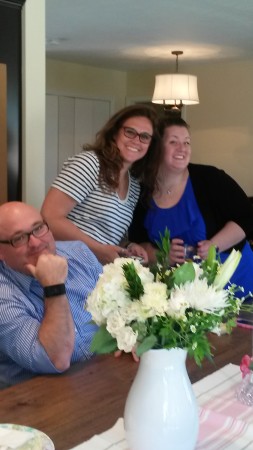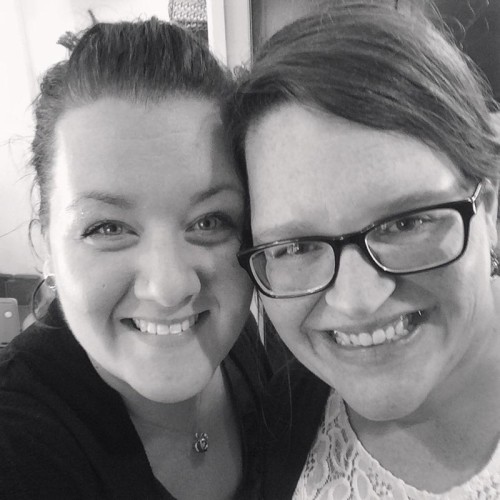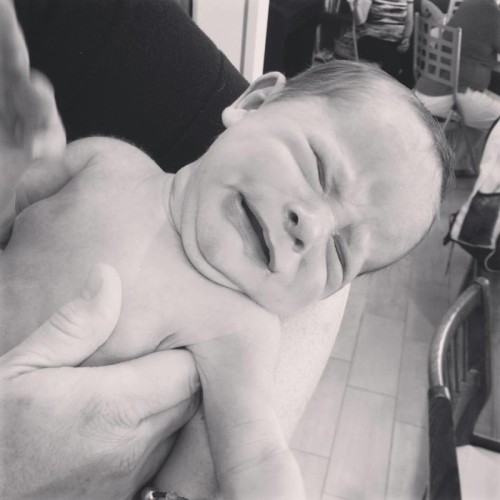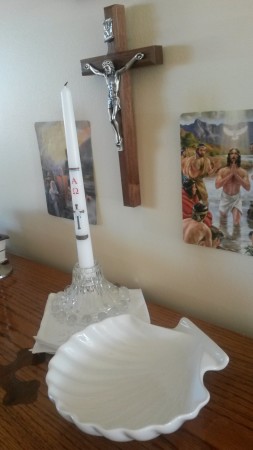 In the quiet of The After I reflect and give thanks for all these blessings the Father has poured out on this weak and tired mother of eight. Poured out as one friend has stated it, is the exact feeling that keeps coming to my mind.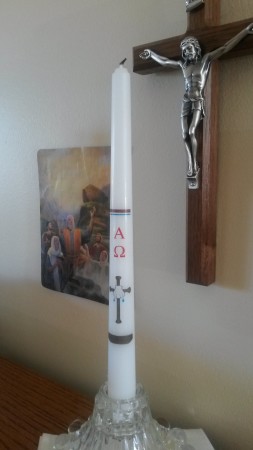 I am poured out and don't believe there is anything left within me. But thanks be to God that He never runs dry, never empties. He is a constant Life Giving Stream of grace and strength. Of forgiveness and salvation. The Bountiful Font we come to again and again.  I rest and have peace, for He has given everlasting life and salvation to my eighth child.
Thanks be to God.