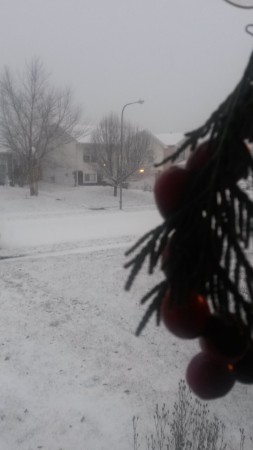 This morning we woke up to a beautiful snow fall! And here I was pouting that we wouldn't have a white Christmas.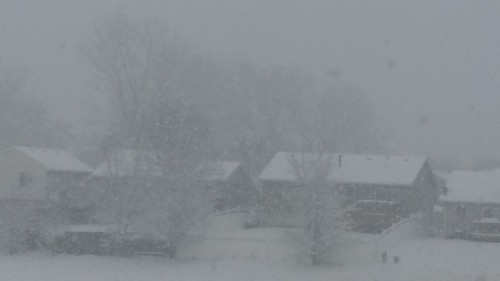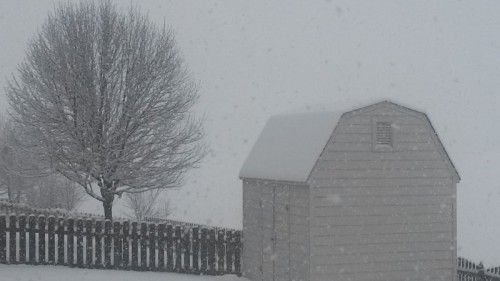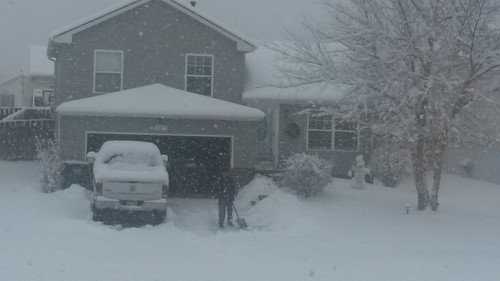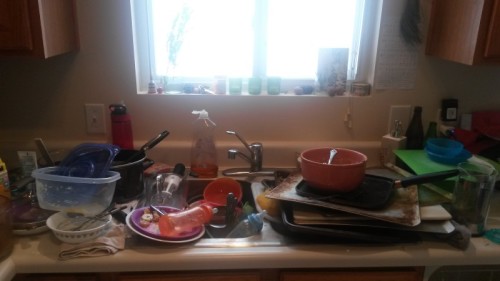 So while I took care of all this, the babies got outside and I had a lovely view from the kitchen window.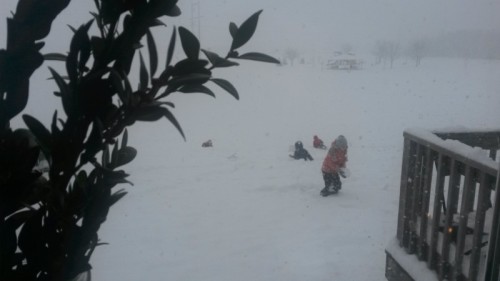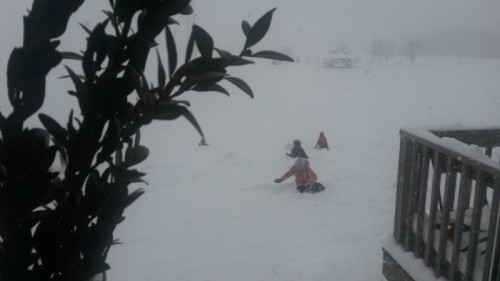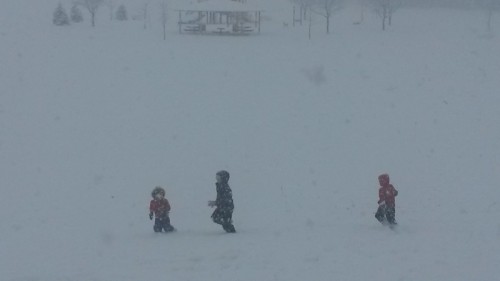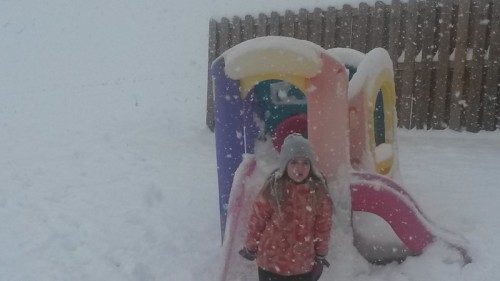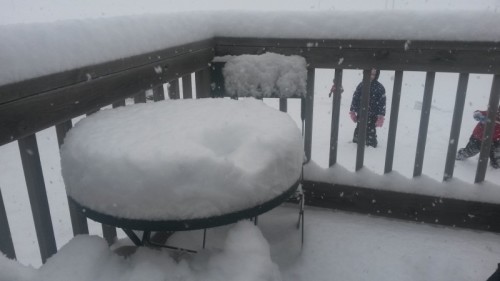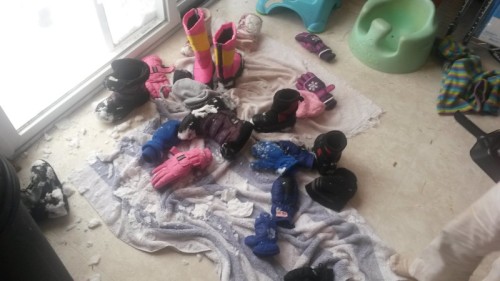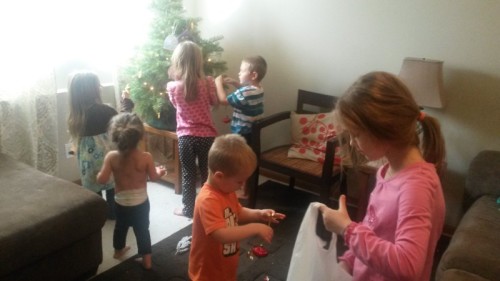 Today it was time to decorate our little Christmas tree. I put lights on and let the kids take over. I'll say this was the most relaxed tree decorating we've ever had, well except for maybe those first two Christmases some years ago.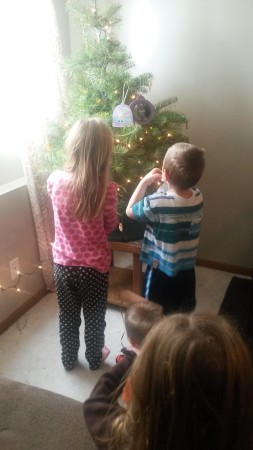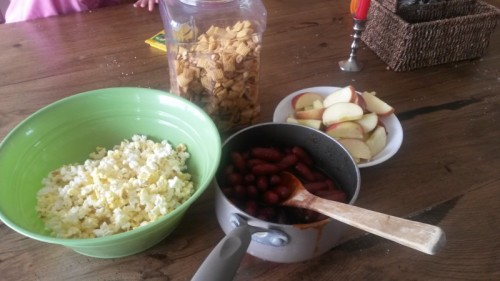 A snack lunch.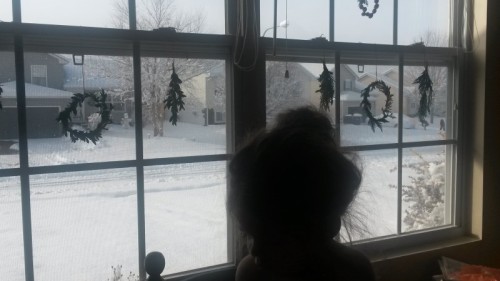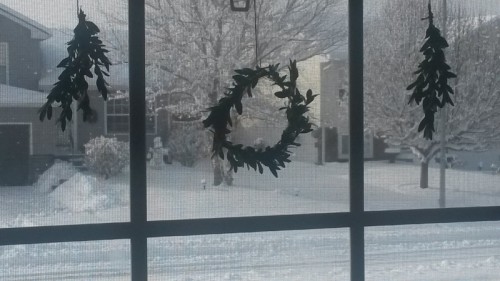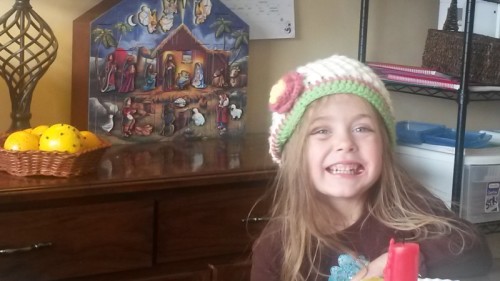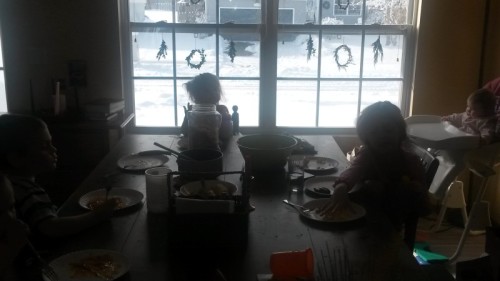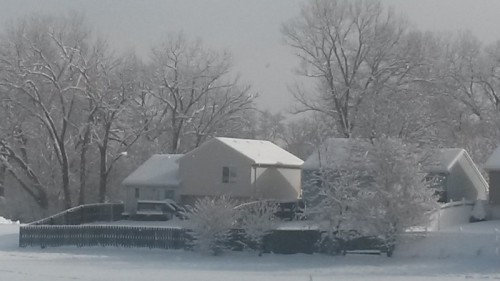 And now the sun is out making the world sparkle. With the roads and my winter driving record, we've decided the babies and I will stay home today from Christmas Eve service. Sadly, also due to the roads, we won't be seeing Daddy Phil until sometime after bed tonight. But we're used to that by now. Christmas Eve has historically been a pretty busy day for him.