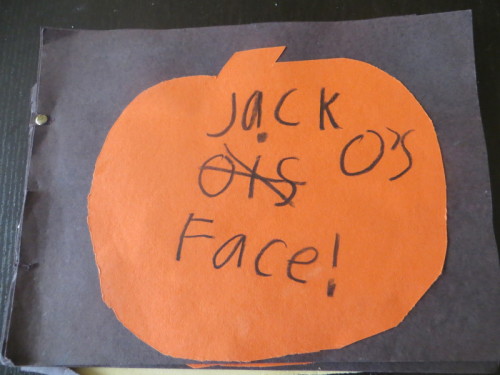 While we were packing to leave Bancroft I went through a box of all my old school papers my sweet Mama had kept through the years. It was funny (and embarrassing) to look through the drawings and the old report cards. I saw right there how much of my scholastic and non-scholastic personalities were already manifesting themselves. My teachers report:
"Aubri is such a sweet girl and a good listener, but bless her heart she just can't multiply to save her life!" 
Ok, they didn't say that, but…read between lines….
Anyway, I didn't keep a lot of my old work but some things I had to set aside. This book was one of them.
I'm not sure when I made it. Based on the handwriting I'd say probably 12th grade? Ha ha, I'm so funny. Well, maybe 2nd or 3rd grade since scissors were involved. And I'm sure I didn't create the little story on my own, most likely a clever art teacher somewhere did, so I won't claim that much creativity for myself.
I stashed it with our Fall decorations and pulled it out the other day to read to the babies. Lily loved it and decided to make her own which is a good idea since this one due, to it's antiquity, is falling apart….papyrus you know.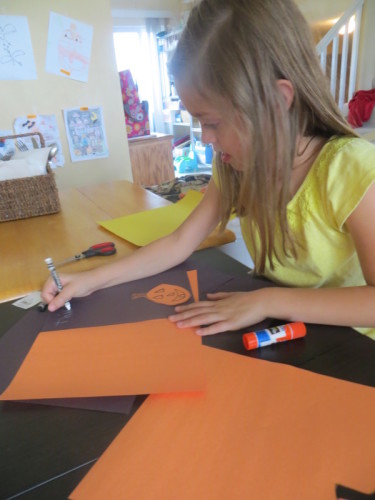 So for your Halloween reading pleasure I present; Jack O's Face.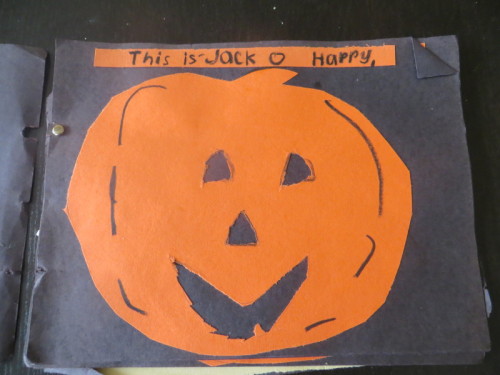 "This is Jack O Happy."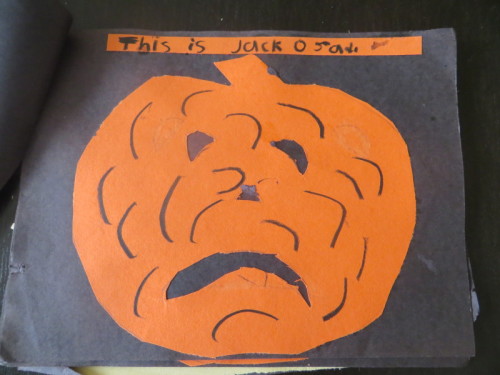 "This is Jack O Sad."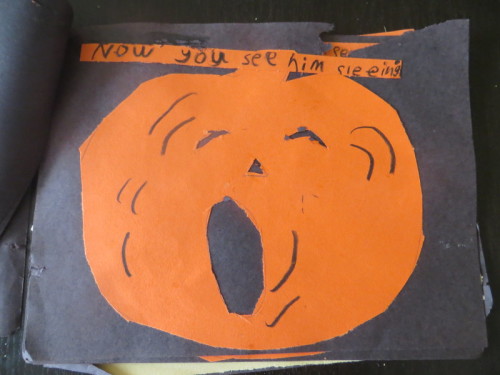 "Now you see him sleeping."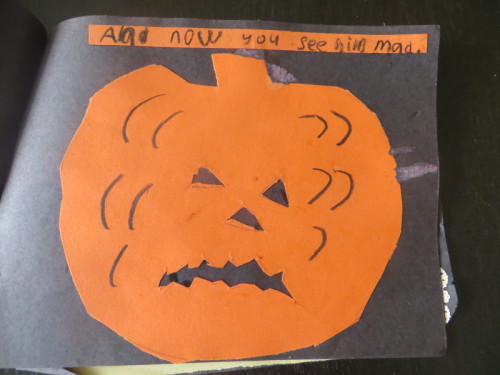 "Now you see him mad!"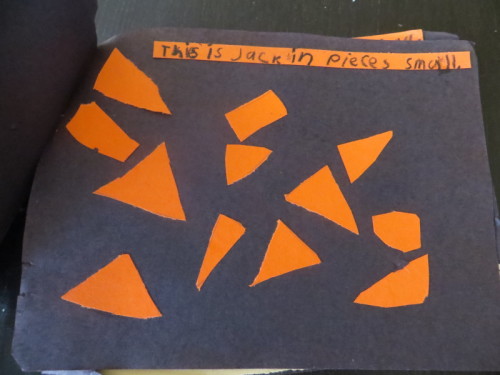 "This is Jack in pieces small."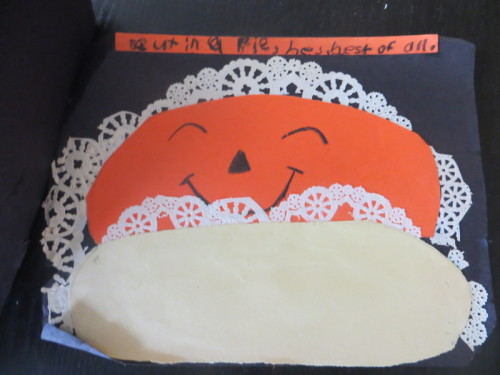 "But in a pie he's best of all."