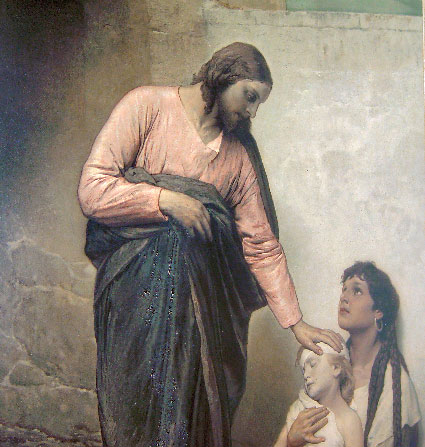 We all have been there right? At church with a sickling, worried that it's gonna happen. Been there several times myself. And I've always been so relieved when the service is over and it didn't happen.
Well it happened Sunday and I can finally join the ranks of you on the other side of the worry. Poor Clara tossed her cookies during the sermon, in the third pew from the front. Thankfully her dress and beloved blankie caught all of it and we made a discreet exit right down the very loooong middle aisle of the sanctuary.
It was going so smoothly until I saw her sandal flapping around her dear little ankle. Since this was already going so well I just scooped her up and made a nice production of the whole thing the rest of the way out.
All that for our first official week to church on my own. Until we're in the parsonage Sunday mornings will require me dressing the babies, loading everyone into the Econoline, buckling them in and making the drive sans Phil.
I had done it though. We got there. Clara sick and me a sweaty beast of glamorous frustration, but, I'll say it again, we got there. And on time I'll add.
I cleaned Clara up as best I could, sneaked back into the sanctuary during communion and gathered what other babies and bags I could so we could just leave already. By 10:45 it had already been a long day and we wearies needed some rest.
You win some, you lose some.
And sometimes you're somewhere right in the middle of both.