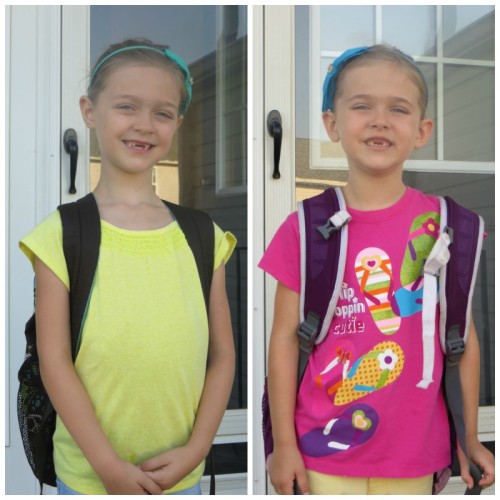 Last week our big girls started school. I was so glad the new school offered a "Meet the Teacher" night. That was probably more assuring for me than for the girls but we were all happy to get to see their classrooms and chat with their teachers before school began.
A new school, a new teacher and new classmates for these two. So many changes they've been through over the past couple months. But they don't seem to be as affected by it as I am I suppose! They were so excited.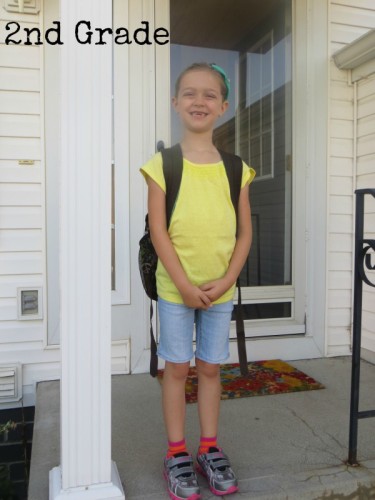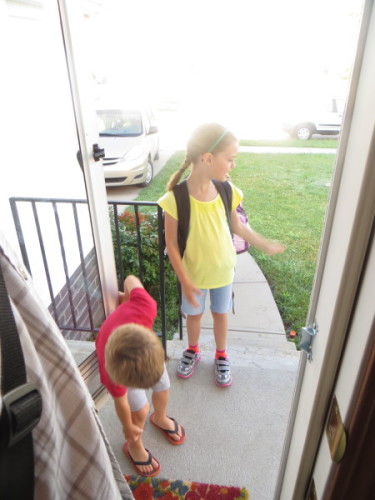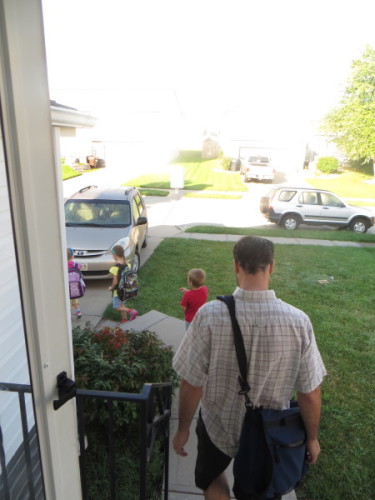 And they were off!
And so happy to get to DRIVE to school everyday instead of walking!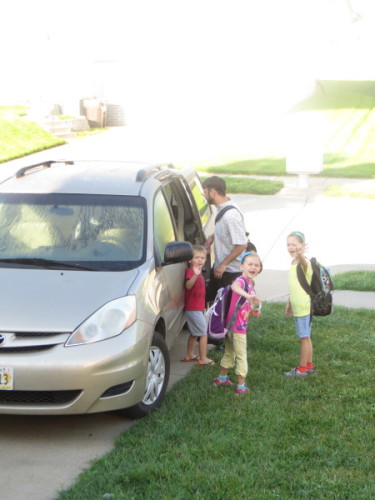 Bye Mama!