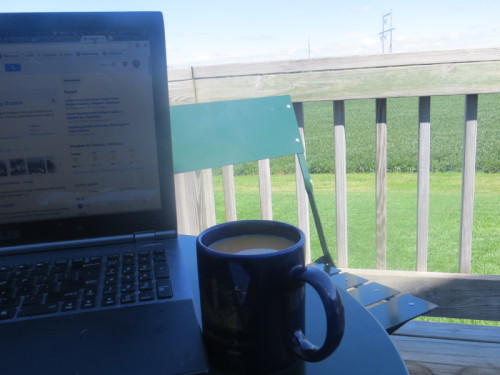 From time to time I need to write down the lessons God is teaching me in this life so I don't forget. Well, I know I'll forget and He'll have to keep teaching me but I want to try to hold on to some of this knowledge as it comes. I've done this before, but here are some more thoughts on the struggles and lessons I'm continually taught in this vocation of Mother.
Most of us are familiar with the joys of motherhood and the satisfaction of fulfilling our call that this particular vocation provides. In being a mother God has blessed me again and again with the many gifts that come in this calling.
But boy are there some not very joyful parts too.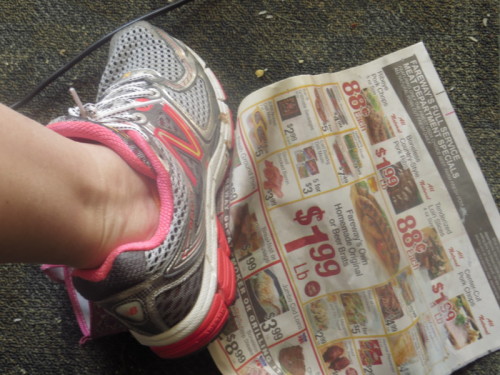 It seems like being a mother should be so much easier than it is right? And the longer I do it I should be getting better at it. A mother's love should make it easy for her to sacrifice her every minute and every ounce of energy on her blessed children. And for me, for a while after my first baby it was. Well it was easier.
But after a while I was surprised at how hard that kind of sacrificial love is and how unwilling I am to give of myself as my calling demands and that I am in fact NOT getting better at this. The work and responsibility of raising children and the endlessness of housework that comes with all these people is an exhausting undertaking. And for me, that's just part of the burden.
For me the larger burden of motherhood isn't the work of keeping house and home and children. It is the inner battle I face everyday with myself. The rising within of my own sin. My anger, my annoyance, my hate. The ways I lose my temper or give in to spite. The harsh words that I shove out of my mouth. Nothing ever seems to come easily, I grow tired and weary of the same fights. My impatience with fumbling bumbling preschoolers. My nerves seem always on the outside of my body. Frayed, frazzled and raw.
These sins are much heavier for me after a new baby. Heavier during the time of adjusting to the needs of one more child. I know that this phase of motherhood that I'm in right now, with only helpless littles is uniquely grueling. I face this each time, the love and thanksgiving for a new life but also, the hours and days when I just can't get out of myself. When I can't see why God would keep giving me these dear ones.
There's always the same dialogue between us: "I'm too selfish to be a mother. I'm terrible at it. Someone more organized or with a laid back personality would have been much better for this. I'll take what you've given but please, no more."
Then after days or weeks like this, He shows me, this is what I need. This past Mother's Day I read the New Testament Reading from Treasury of Prayer, it was from Luke 14.
"And whoever does not carry their cross and follow me cannot be my disciple."
What especially struck me was the accompanying reading for the day:
"We teach about putting to death of the flesh and discipline of the body. Just as the Augsburg Confession states, a true and not a false putting to death happens through the cross and troubles, by which God exercises us. They are spiritual exercises of fear and faith."
It was exactly what I needed to read that day. The serving and sacrificing of myself for others is one way God grinds away at my selfishness and self-pity.
"I appeal to you therefore, brothers, by the mercies of God, to present your bodies as a living sacrifice, holy and acceptable to God, which is your spiritual worship."
The Christian woman has no need for a convent where she can be cloistered away to love and serve God. How simple that would be. Asceticism seems to be the easy way out. Here in this house surrounded by all these people, this is where real servitude and love of God and neighbor happens.
"Motherhood is the big-leagues of self-sacrifice. Millions of women kill to avoid it. In our culture of self-gratification, to embrace selfless motherhood is a revolutionary act. To see the sacrifice and rejoice in it. To recognize that the cost is your own life, and to willingly lay yourself down. The world hates the smell of that sacrifice, because it is the smell of grace. They hate it because it is the smell of something living and burning at the same time — something that is impossible without a risen Savior." Rachel Jankovic
Mothering in my home is where I daily see the depth of my sin. And many times it is these sins that I coddle and tuck away. I hold on to them in anger and pride and allow them to stew.
And when I can stop feeling sorry for myself for a minute, He reminds me of just what must be done with that sin:
"The Old Adam in us should by daily contrition and repentance be drowned and die with all sins and evil desires, and that a new man should daily emerge and arise to live before God in righteousness and purity forever."

"We were therefore buried with him through baptism into death in order that, just as Christ was raised from the dead through the glory of the Father, we too may live a new life."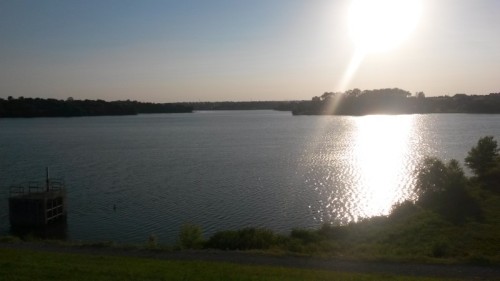 Drown and be raised to new life.